Staff Profile
Alice Bayly
"Travel is the only thing you buy that makes you richer." Unknown
Alice's Biog
Alice cut her travel business teeth in the early 90s at a Moroccan specialist tour operator. It was an upmarket if rather archaic company that did business with a typewriter and a telex machine, but taught her all about the value of personal service from experts in their field.
After a short foray into banking and conference organising, Alice spent a year sailing around the Caribbean and South American coast and has worked in travel ever since. Not wanting family life to restrict her own explorations she took her daughter on her first 'work' trip when she was a year old.
As Head of Client Experience, Alice's primary focus is ensuring that our pre-departure traveller experience runs smoothly. Since joining the team she has enjoyed a wonderful family adventure in Laos and Vietnam with her then 7 and 9 year old and a trip to Sri Lanka and The Maldives that was the perfect combination of safari adventure and relaxation on the beach. They've also explored Indonesia taking in Bali, Java and Komodo - a holiday which included everything from active volcanoes to pristine coral reefs, and from a Hindu blessing at a sacred spring to a close encounter with the famous dragons... More recently, Alice was lucky enough to experience an Aqua Mekong cruise from Vietnam to Cambodia, which combines luxurious accommodation afloat with wonderful cycling and skiff adventures along the way.
Visit my blog
Favourite Place
If you want to blow the budget but gold taps aren't your thing, this is definitive barefoot luxury.
Most Memorable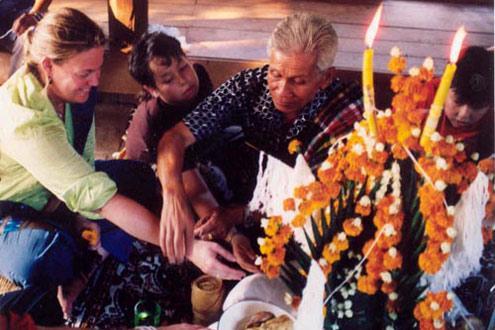 The smiling, relaxed and sincere hospitality bestowed on us during the Baci ceremony that we celebrated at the beginning of our adventure in Laos was characteristic of the warm welcome we received everywhere we went.
Signature Itinerary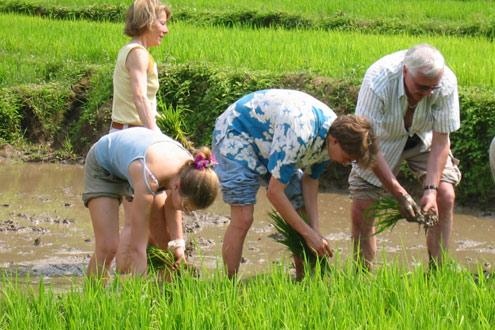 Laos surprised me as a very easy destination for children and yet one that gave us many opportunities for adventure and new experiences.
Top Tip
Don't leave home without colouring pens and paper. Children can draw anywhere - restaurants, temples, boats, museums, airport lounges...no batteries required!