Don't tell me how educated you are, tell me how far you have travelled - Mohammed
Sam's Biog
Sam studied History and Politics at university before qualifying as an accountant with KPMG. Since then she has specialised in looking after the accounts for small businesses and joined the Experience Travel Group team in June 2011 as our company accountant.
Sam spent her honeymoon travelling through China and lists the Terracotta Warriors as one of her all-time travel highlights. She's also been to Bali and Lombok but this is longer ago than she would care to admit.
Sam lives locally with her husband and two children. Now starting to travel further afield again, they road-tested one of our family holiday's to Sri Lanka recently and, having had such an amazing time, she can't wait for the next adventure.
Most Memorable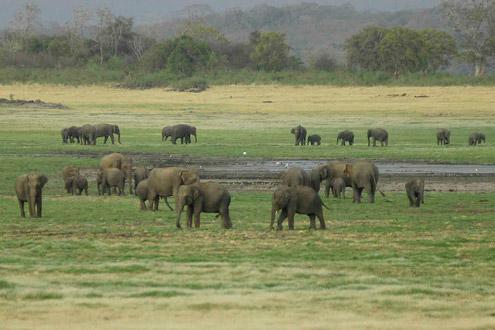 Although its a smallish national park it has an impressive elephant migration. Just driving to the park from the hotel in the open top jeep was an exhilarating experience for the children. We were in amongst dozens of elephants - and the crocodile was a bonus!
Signature Itinerary
Something for everyone – beach, culture, animals, natural beauty and even a bit of luxury on the side…
Top Tip
Long trousers are essential in the fight against mosquitoes - we found cotton PJs invaluable for day and nightwear!