Few visitors travel as far west as Bumthang, a region made up of four wide valleys cut from glaciers. Immensely fertile, there are fields of buckwheat, rice and potatoes as well as apple orchards. Cheesemaking and brewing were introduced here in the '60s by a Swiss man who emigrated in response to an advert appealing for help in modernising the Kingdom.
Some of the oldest temples in Bhutan are located in Bumthang, including Jambey Lhakhang, which according to legend was built by the Tibetan king Songtsen Gampo in 659 AD as part of a chain of 108 simultaneously constructed temples designed to subdue an evil demoness who lay over the Himalayan region.
There are domestic flights between Bumthang and Paro so it is possible to travel east rough the valleys from Thimphu to Punakha to Gangtey to Bumthang then fly back to Paro for the last part of your holiday.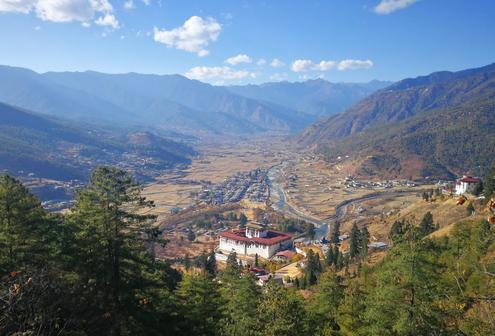 The Essence of Bhutan
A two-week immersion that takes you deep into the mountains, the valleys, the iconic sites… the very heart, the very essence of this incredible Kingdom.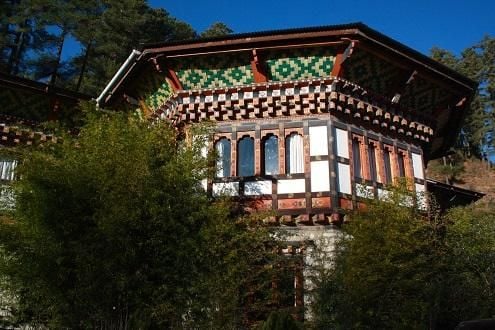 Bhutan Mountain Resort, Bumthang
A charming, family-run resort set near the Bumthang Chu River and Valley.