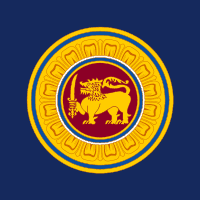 Experience Travel would like to wish the Sri Lankan cricket team good luck for tomorrow's Cricket World Cup final against India in Mumbai.
England V Sri Lanka 2012 Cricket Tours Sri Lanka.
1st Test Sri Lanka v England Galle Hotels
2nd Test Sri Lanka v England Colombo Hotels
In what promises to be a thrilling encounter, the team must face a resurgent Indian side playing with in front of a passionate home crowd. Sri Lanka have played magnificently to reach the final – a truly superb achievement by captain Kumara Sangakarra and his squad. The game will also be spin bowling legend Muttiah Muralitharan's last for his country. Let's hope he manages to round off a sensational career by helping the team to lift the most important trophy in the sport.
Had Pakistan managed to defeat India in Wednesday's semi-final then Sri Lanka could have banked on pretty much the entire stadium supporting them. As it is they must face an in-form Indian team who see it as their destiny to win on home soil.
The game starts at 2:30 pm local time (10:00 am in the UK) and promises to be a classic. If you're holidaying in Sri Lanka at the moment, expect service levels to drop significantly, grab a drink and enjoy the carnival atmosphere.
Come on Sri Lanka!