We are pleased to announce that we will be hosting a tea tasting and 'Sri Lankan High Tea' on the 19th May this year as part of the St Johns Hill food festival – The Fabulous Feast!  Come and see us any time between 2pm and 5pm and you'll be able to taste a fabulous array of Sri Lankan teas – both black and green – and including the famous 'Virgin Tea' from Hundungoda Tea Estate in Sri Lanka. Thanks so much to Hundungoda and the sublime Mirissa Hills for sponsoring the event and sending the tea!
We'd love to see all of you there!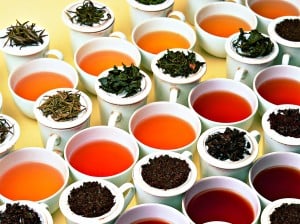 You will be able to purchase teas too – courtesy of Postcard Teas of Bond Street!
As well as Sri Lankan tea, you'll also have a chance to sample the famous Burmese 'Pickled Tea' and we'll serve high tea too.
There are loads of other events happening on that same day – so why not combine your tea tasting, with a fish preparing workshop from the Fishclub (London's best fish and chips), a bread making masterclass from the Deli Boutique (London's best neighbourhood Frencie), a how to cook the perfect steak from Powder Keg Diplomacy or any of the other events at the show. Furthermore, each restaurant on the street is offering a £15 3 course menu throughout the weekend.