Bangkok's Don Mueang airport is to re-open as an international facility from October 2012, causing potential delays to those holidaying in Thailandwho have already booked their trips. Following the opening of the city's Suvarnabhumi Airport in 2006, Don Mueang became a purely domestic airport, with mostly low-cost carriers like Nok Air, Orient Thai and Solar Air enjoying the new sense of space.
Suvarnabhumi, for all its many strengths, has been beset by problems ever since it's opening and has always divided opinion. For all the acclaim heaped on the airport's modern design and services, it too has struggled to cope with the sheer volume of passengers that it was meant to solve, with Thailand holidays increasingly popular, whatever internal problems the country may have. Delays in processing passengers at immigration and a lack of availability in landing slots, caused mostly by an unusually high number of runway repairs have increased the bottle-neck effect throughout the airport. These problems were intensified when Don Mueang was closed due to flooding in 2011, which resulted in all low-cost carriers shifting operations to Suvarnabhumi. When Don Mueang re-opened, only Nok Air returned, meaning the Suvarnabhumi had even more resident carriers than before.
The question of what to do with Don Mueang has been something of a 'political football' for years in Thailand. As a huge expanse of land in an overcrowded city where real estate is the prime asset, many have felt that leaving this functioning airport used by a handful of planes a day was a complete waste. At the same time, there has been a lot of opinion voiced that a one-airport solution is the best way to handle Bangkok's air traffic needs.
Allegations of corruption have always been at the forefront of these problems, with many assuming that Suvarnabhumi's problems are not of design but of implementation. The airport skytrain link was only opened 2010, with lucrative limousine contracts handed out on a preferential basis, whilst the ongoing repair & staff problems are often explained by operational corner-cutting.
Rumours had been circulating of a plan to make Don Mueang and international airport for some time and its confirmation is not entirely unexpected. The big news is that Air Asia (the region's largest low-cost carrier) will be shifting their operations to Don Mueang from October 2012. It was not clear if Bangkok Airways will also shift operations or remain at Suvarnabhumi.
The main issue with the two airport strategy is the lack of transport links. Bangkok's road traffic needs no introduction and it was concerning that the re-opening of Don Mueang did not coincide with an announcement of a rail-link or alternative transport solution.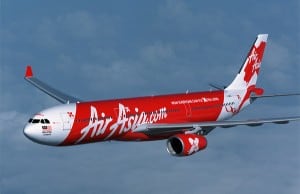 I personally am in favour of the move, despite the initial problems it might cause. I hope the change will enable more low cost international flights in the region, with Suvarnabhumi becoming the centre for long haul travel. The largest inconvenience will be for expats and Thais living throughout Thailand, who often use Air Asia and Bangkok Airways to connect to international flights in Bangkok. The shift should also strengthen Thai Airways, the country's loss making national carrier, whose internal flights have suffered from the extra competition. However, with the way Air Asia have grown in just 10 years from leasing one plane to owning over 100, don't bank against them slowly making Don Mueang another hub of their own, akin to their original base in Kuala Lumpur.