I was lucky enough to stay at Tea Trails a few years ago and I have such fond memories of my time there. The beautiful bungalows just typify the Sri Lankan Tea Country experience and really there is no where like this hotel in the whole of Sri Lanka, if not the world. When there were rumours a few years ago about a Tea Trails-style property opening on a plot of land near Weligama, owned by the Dilmah family, we all started to get very excited.
Here we are two years later, the Resplendent Ceylon brand has finally opened Cape Weligama. A what a stunner it is.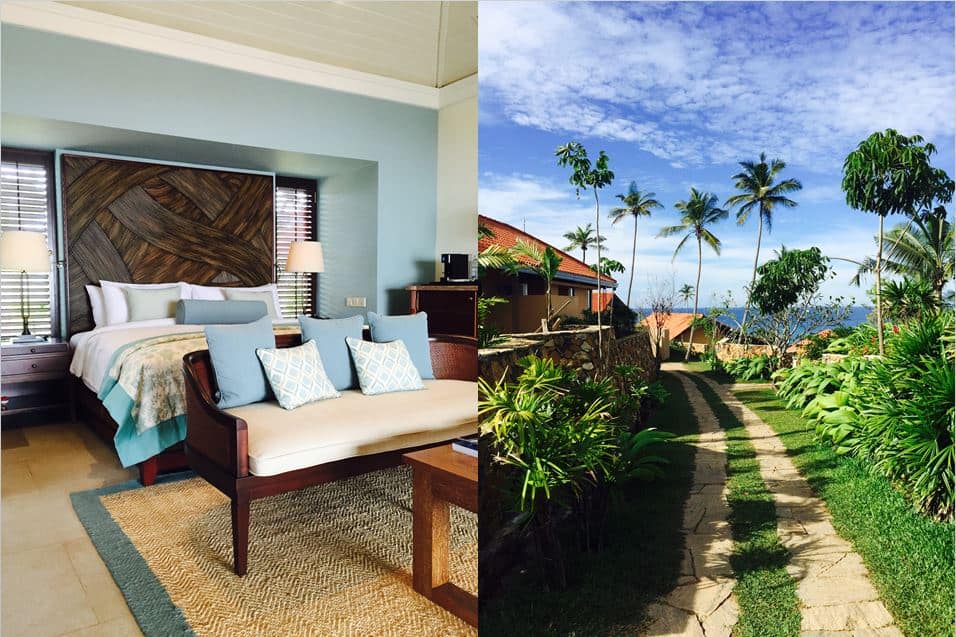 Firstly I should say that because of Resplendent Ceylon, it's cleverly separated the properties and Cape Weligama (CW) is not simple a 'Tea Trails on the beach', and I'm so glad it's not.
There are definitely similarities with the service level and décor, but this is a resort and on the beach – the old colonial tea planters vibe isn't needed here. You can go to Tea Trails for that.
Because of the location, you can't not but say "wow" when you see the views from the main crescent pool – it's pretty stunning!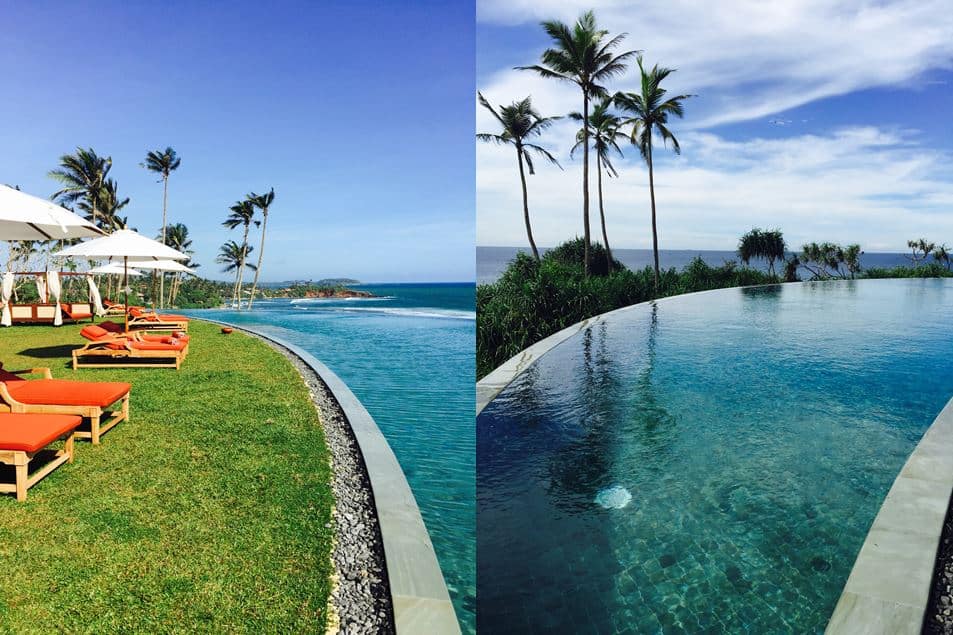 The design is a clever concept with 40 residences and villas spread throughout the cliff location and sort of recreating a Sri Lankan village. What is different is that the main residences are grouped into 2 or 3 and share a pool. This creates a nice atmosphere around the resort and is one other similarity to tea trails where you can easily chat to other guests if you so wish.
The food is very impressive at all the restaurants and the half board plus concept is great for not worrying about money. You can have you breakfast and lunch or dinner and most drinks are included so you can have a sunset cocktail, wine at dinner, night cap drinks at your villa and you won't spend a penny on top of the room rate you paid previously. It just helps you to relax even more!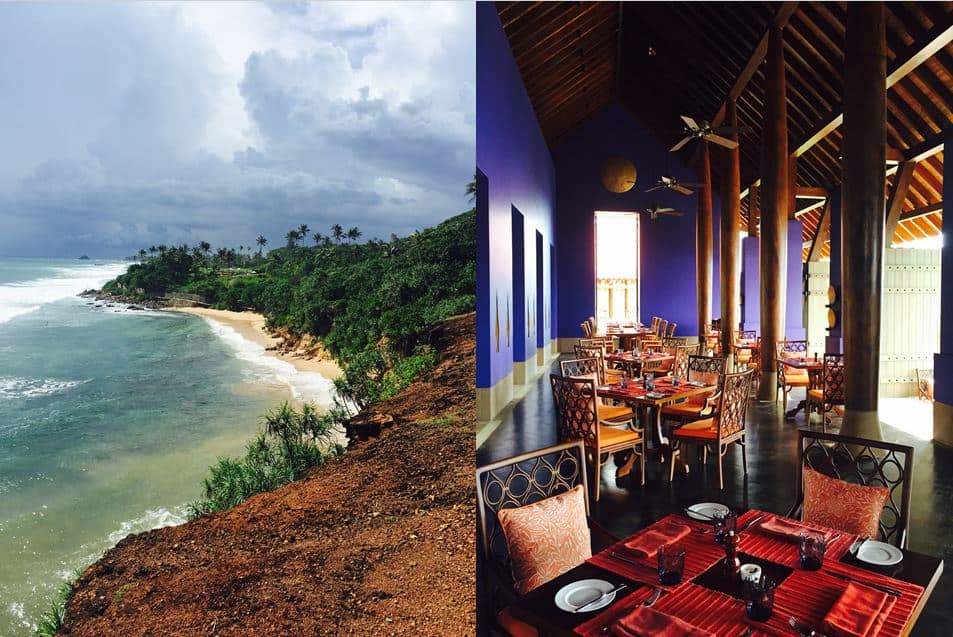 I have to admit whilst having my afternoon tea, I kicked back on my terrace, had a half a bottle of Prosecco and just thought…this is really the life.
I did a cycling trip whilst there which was well thought out and went well out into the rural hills behind CW. You've also got a great dive centre where you can do your PADI diving course.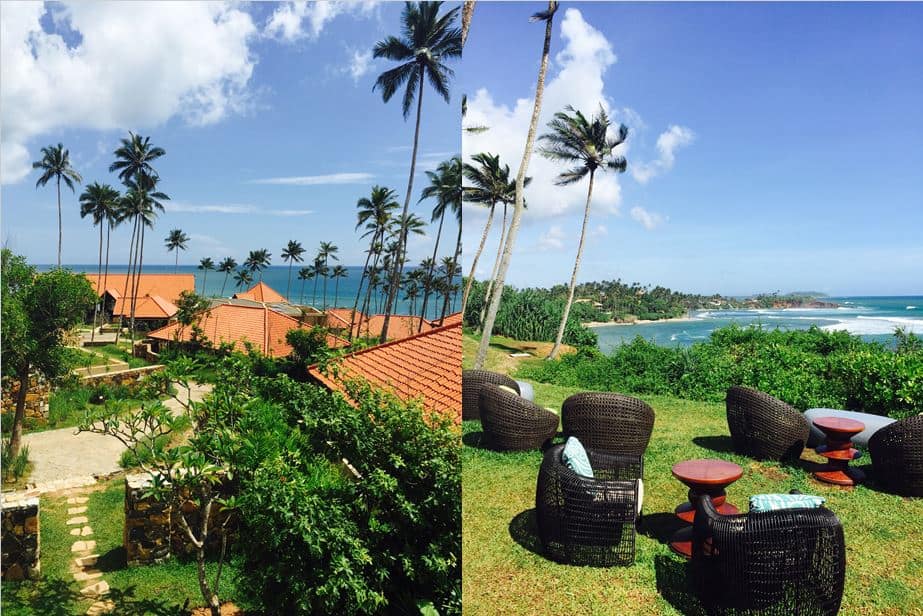 The room lay-outs can be quite complicated to work out, so if you are a couple looking for a bit more privacy, or if you are sociable family looking to combine your rooms, my best advice is to give me a call and I'd be happy to discuss the details with you. I'm on 020 7924 7133. For more on Sri Lanka's remarkable boutique hotels, please click here.