Lauren (one of our travel specialists) enjoyed our ETG signature experience: a tour of Saigon by vespa on her own holiday to Vietnam. Exciting, insightful and a lot of fun, she shares her experience here.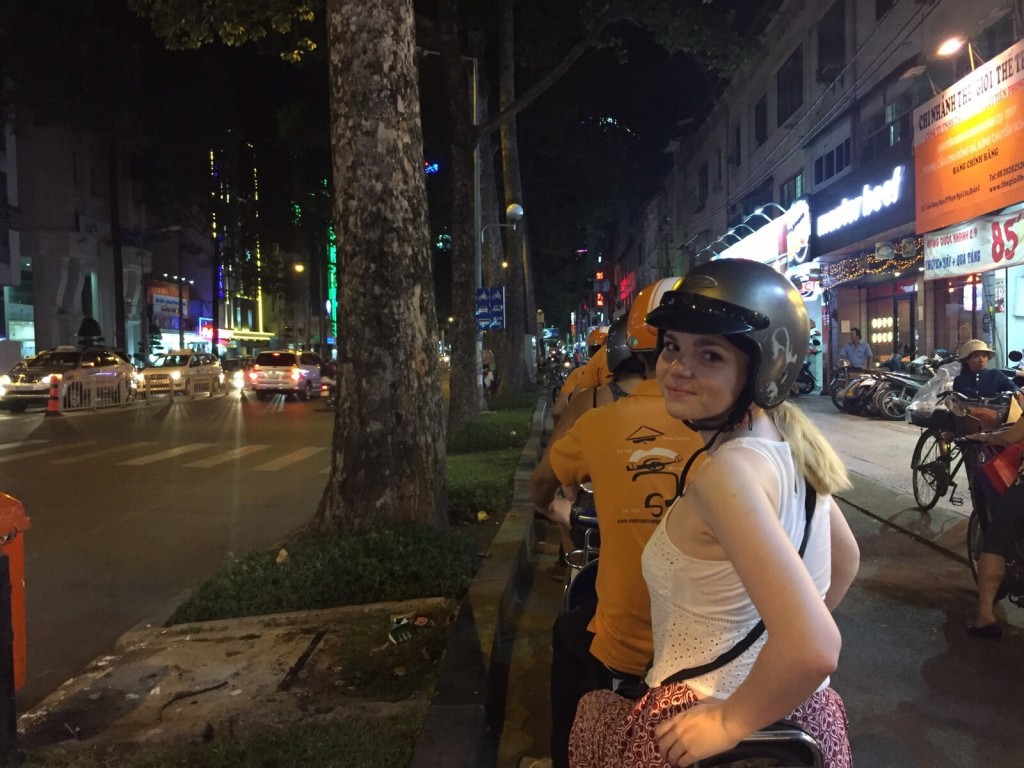 MOT! HAI-BA-YO, HAI-BA-YO, HAI-BA-Wuh—"
Cheers in Vietnamese were coming left, right and centre from the locals on the streets of Saigon after a long day at work. Our guide was equally happy and excited despite beginning an evening on duty, showing myself and fellow traveller Becky around his city. Fun, giggly and full of stories, he set the tone for what was one of my favourite experiences in Vietnam.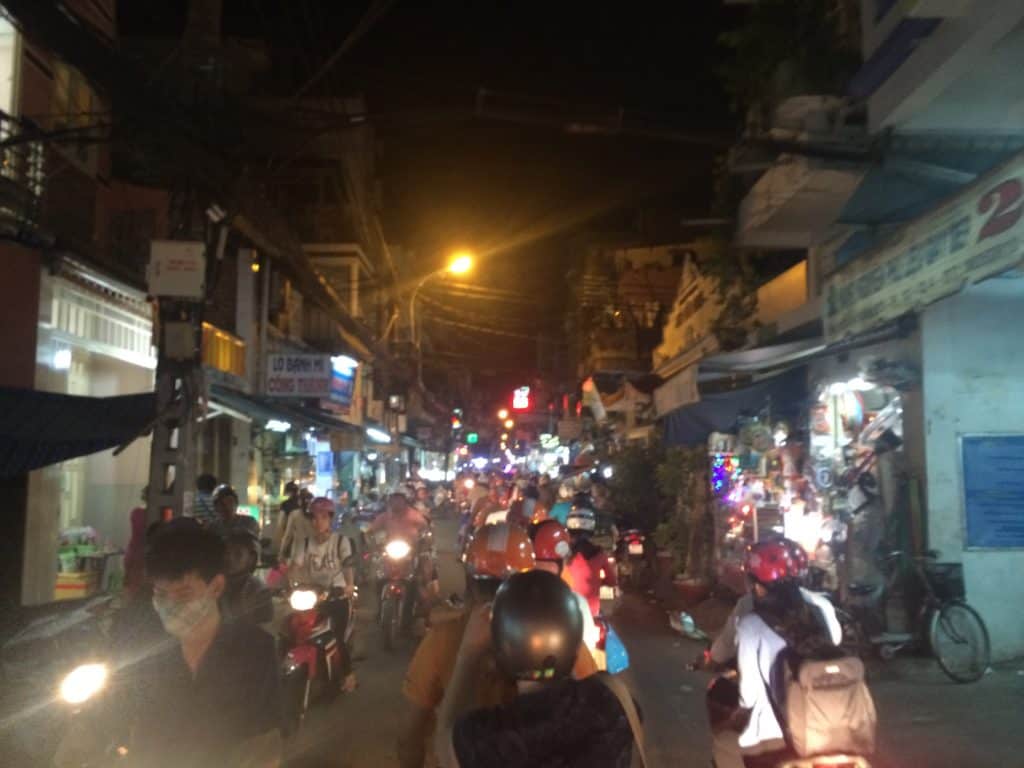 Joining in with the evening revelry, I was exploring Saigon on the back of a Vespa ready to experience the best street-food and entertainment on offer. Accompanied by expert local guides, my journey included the highlights of District 4, an area of Saigon completely different at night compared to the day. The roadside restaurants sprawl into the road and everyone comes out to celebrate in the cooler night air.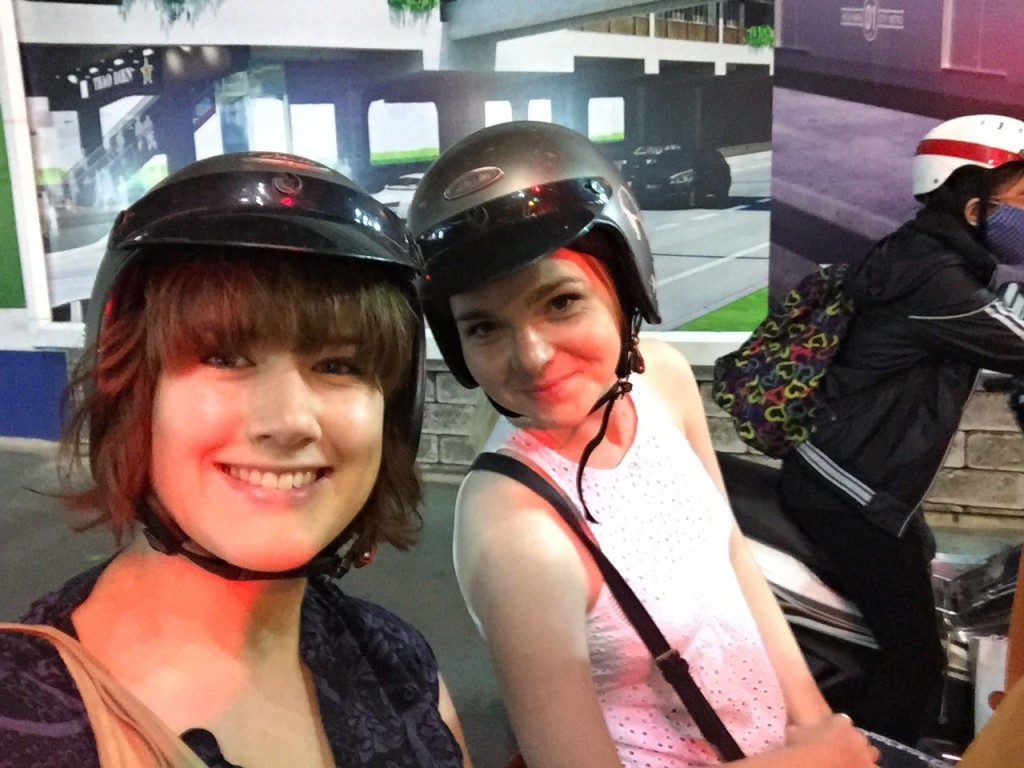 Our guide clearly loved showing us lots of idiosyncratic stalls, streets and outlets that make Saigon what it is today. We tried lots of different food from various restaurants giving us a flavour of the regional cuisine. One of my favourites was Bánh Xèo, an amazing type of pancake packed with prawns, vegetables and various types of meat. For the more adventurous, you can even try frog! Our guide taught us how to eat everything like a local and made sure we only tried safe food.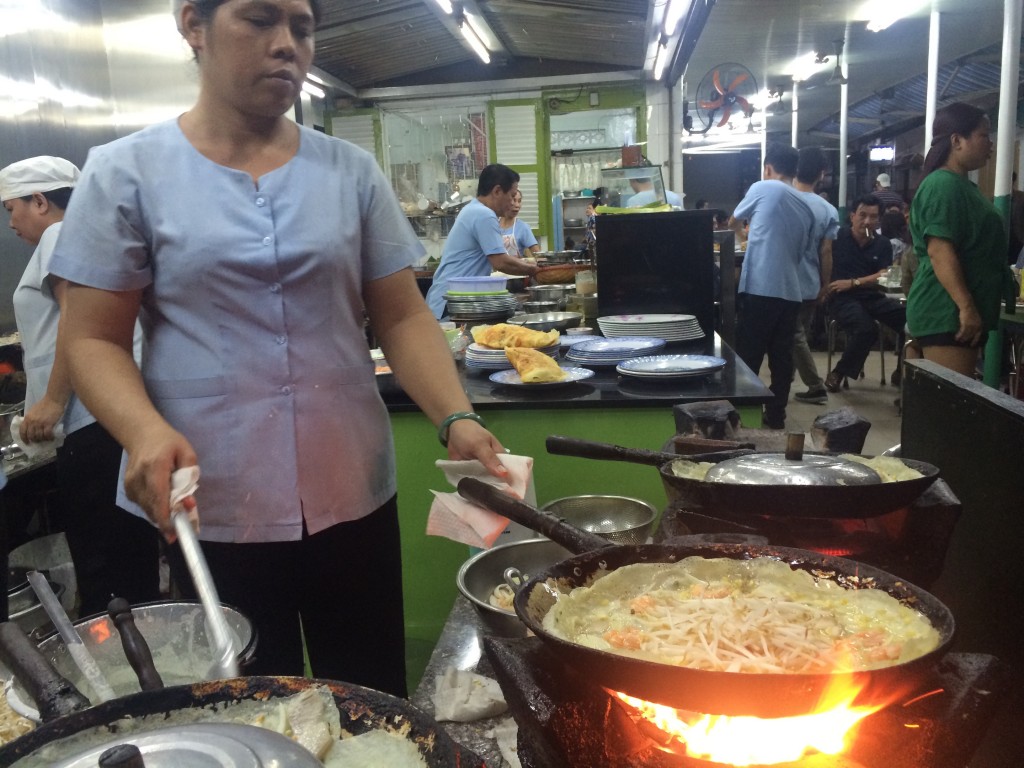 The evening culminated at a local (and unobvious) music venue, where a mix of traditional and modern Vietnamese songs were played. I remember vividly how a local took centre stage at the karaoke bar, singing ABBA's Dancing Queen with such gusto. I never expected a 70s UK anthem to fit so perfectly with Vietnamese culture.
---
To see how this vespa tour can be tailored into your holiday to Vietnam, have a look at these sample itineraries. They give just a few suggestions on how you can experience the best of the country:
Essential Vietnam with a Culinary Twist
Cambodia to Vietnam via the Mekong
All our holidays are tailor-made, so if you wanted to get a personalised itinerary or just some more ideas, do call me on 020 3393 9137. I'm very happy to help – no matter where you're at with your holiday planning. There are no obligations to book and you don't have to pay a penny until you are completely sure that you've found your perfect holiday.