Renowned travel photographer and writer Damon Wilder was this year's judge of our photo competition. It was a tough job to whittle the entrants down to just one winner, but the best has been chosen. Here, we're incredibly excited to announce the results.
---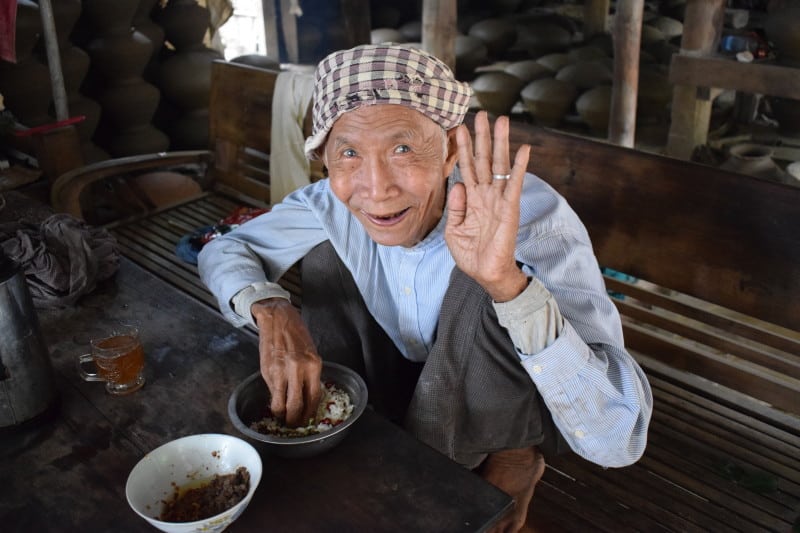 Winner: 90 year old Burmese man by Kendall Lee
[This photo] is of a 90 year old quite literally full of beans in the village of Yandabo, the pottery making village we stopped off at on the Irrawaddy leg of our Myanmar trip. He summed up the welcome we received from all the local people. All seemed to enjoy our presence.  I photographed a few and shared the results with them which they all enjoyed. Many wanted a picture with us, more particularly my wife! When I asked the guide 'Why the interest?' he said that they wanted to have a picture with a Western beauty! ( I have dined out on this story several times since!!)"
Damon says:
Those eyes, the smile, the connection between subject, photographer and by extension the viewer. This is such a great candid shot with a wonderfully charismatic subject. The background is full of texture and interest too without being distracting. it put a smile on my face the moment I saw it and it still does."
Congratulations Kendall.
---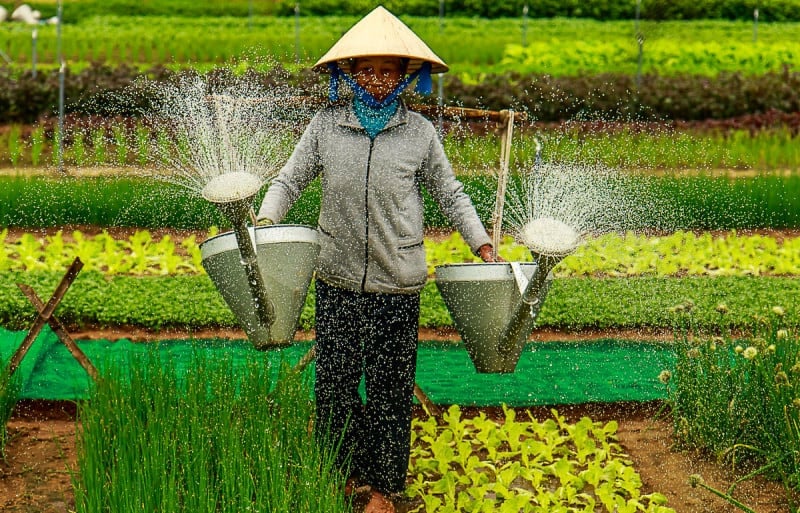 Runner up #1: Spring Shower, Vietnam by Michael Kidd
A shot from my time in Hoi An, Vietnam."
Damon says:
There is something very satisfying in the richness of the colours in this image and the way the individual drops of water are perfectly frozen in time. It is a unique image that I had to keep coming back and looking at.
---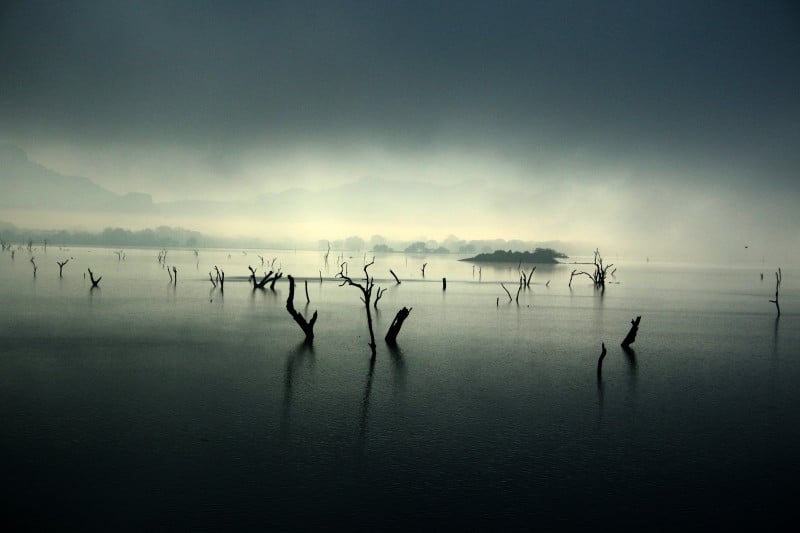 Runner up #2: Lake Kandalama, Sri Lanka by Pat Donovan
 I loved the national  Parks, with Wilpattu a strong favourite.  I enjoyed  my encounters with wildlife. A beautiful holiday!"
Damon says:
This photo is just breathing with mystery and atmosphere. The way the light just barely manages to illuminate the mist over the dead trees is magical and looks like a great opening scene to a movie."
---
Well done to all you entered the 2016 photo competition, in Damon's words:
It has been a tough job narrowing this year's selection down to just three photos. It was even harder choosing first, second and third from the three great images I selected. They are all very different but each of these images seemed to stick in my mind even quite some time after first viewing all the entries. Congratulations to everyone who entered the competition and made it so hard for me to decide!"
The 2017 competition is in full swing. Submit your entries by emailing:
Or posting on our facebook wall. 
---
About the judge: Damon Wilder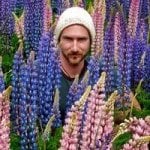 Damon is an award winning photographer and writer with a focus on nature, travel and architecture.
He's graced the pages of many magazines such as Science Illustrated and Australian Geographic and has shot for Aman Resorts and Uga Escapes. He's the Experience Travel Group go-to man for travel shots and you can see some of his previous work for us here.
View his portfolio at www.damonwilder.com.
---