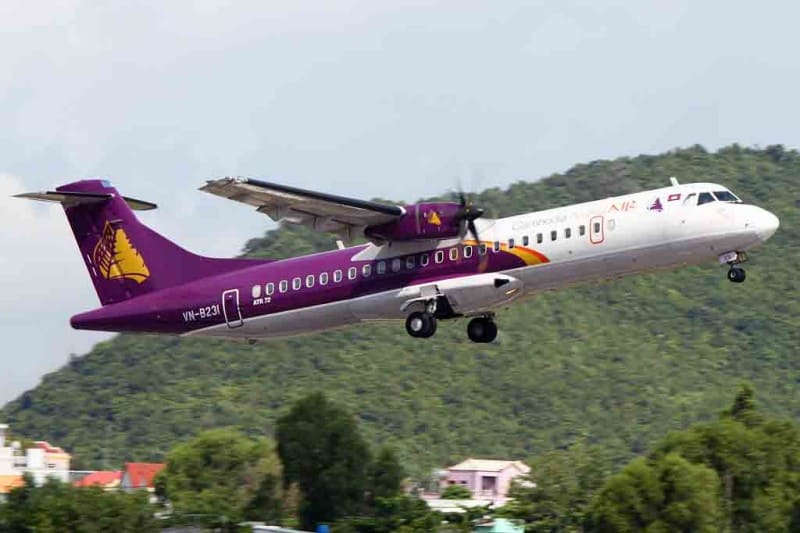 We're excited by the new route between Vietnam's southern capital Saigon (Ho Chi Minh) and the white-sand beach destination of Sihanoukville in Cambodia.
Launched by Cambodian Angkor Air, it opens up the two countries making them even easier to combine in one holiday with a beach stay in the middle of your trip, letting you reflect on experiences in each country before further cultural exploration.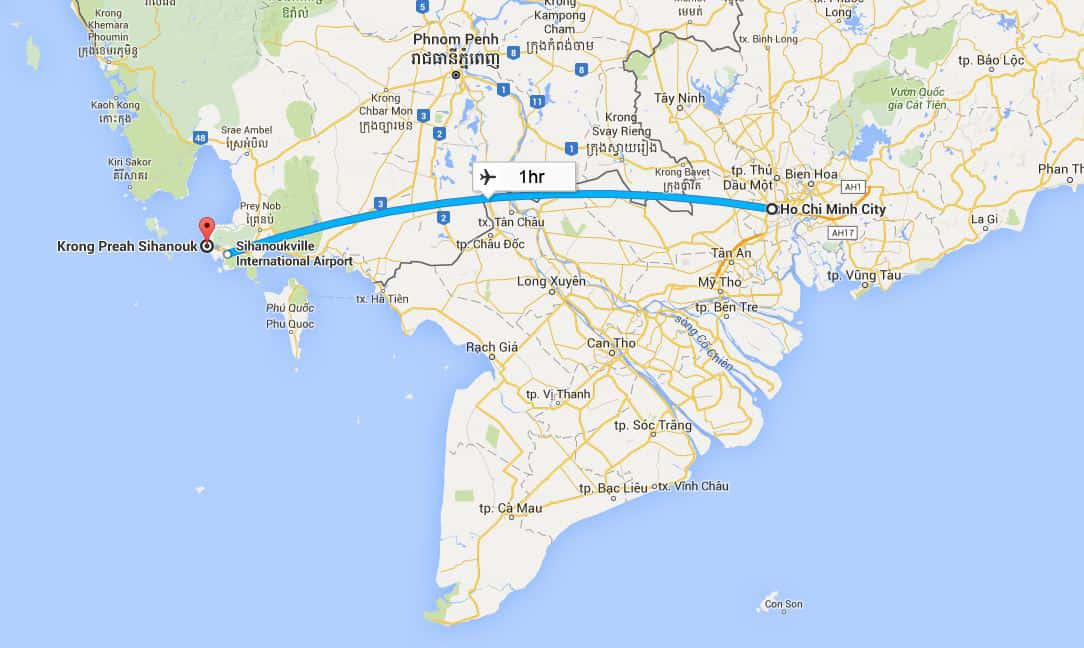 Launching from 17th June, the flights will take place five times a week on a Tuesday, Thursday, Friday, Saturday and Sunday using a 70-seater ATR-72 aircraft. Flight times are at a very comfortable 1450 from Saigon (Ho Chi Minh City) arriving at Sihanoukville at 1550. The return flight is at 1240 arriving at Saigon at 1340.
For those wanting to reach one of the Sihanoukville beach resorts, they are generally just a 20 minute car journey from the airport. The flight particularly suits those who want to have a relaxing stay at the eco-luxury property Song Saa, a 45 speedboat from Sihanoukville Port and arguably one of the best private island resorts in the world.
It's previously been difficult to get from Vietnam to Sihanoukville and vice versa because of precarious transport routes. For example, to get to Sihanoukville from Vietnam you'd have to fly to Siem Reap and then take a connecting flight to the coastal city or you'd have to fly to Phnom Penh and drive for four hours. This new flight cuts out a long drive and having to take 2 flights – which sometimes don't even connect, which is fantastic.
See here for our suggested holidays for Vietnam and Cambodia.
---
ABOUT OUR HOLIDAYS:
We're experts at creating incredible experiences in Asia for our travellers. Our final quotes are fully inclusive of all transport, hotels and experiences so there are no hidden costs. We also offer full financial protection with ABTA/ATOL bonding. We believe that the best way to create holidays of a lifetime is to really listen to your needs, interests and requirements – only by doing this can we ensure your experience is the best possible.
---