Co-founder and MD Sams explains in a little more detail why we should win this year's British Travel Awards for our nominated categories. From our investment in travel experts, guides and, importantly, experiences, we believe we are strong contenders to win! We hope you'll agree and vote for us.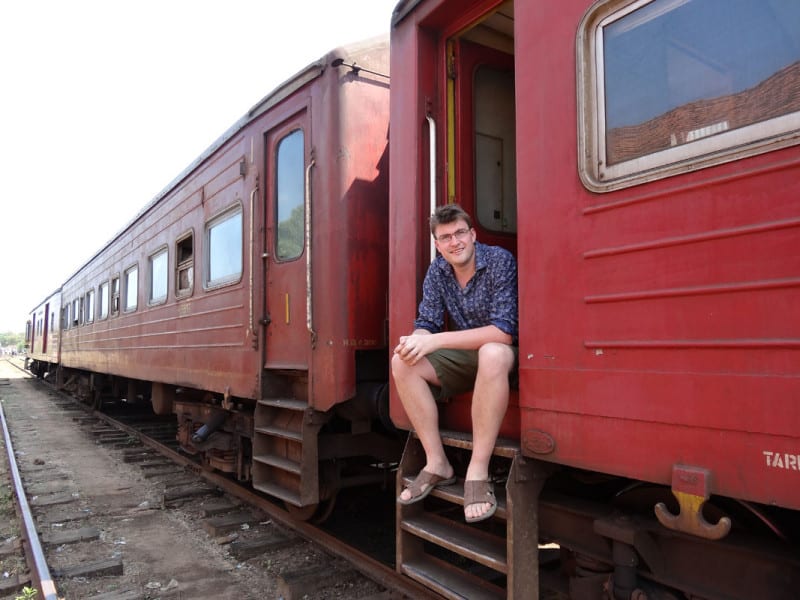 'And the winner of this year's Best Tour Operator in the Indian Ocean goes to…Experience Travel Group.' What an incredible honour it was to be given this accreditation last year. It really felt like an acknowledgement of all the hard work, passion and enthusiasm we'd put into our mission of helping our clients have personalised and extraordinary travel experiences in South and Southeast Asia.
Another year on and we have been nominated for both Best Small Tour Operator to the Indian Ocean and also Best Small Operator Southeast Asia. I feel really proud of the work we do and so I just wanted to say a little more about what makes us unique and why we deserve these awards – not that I'm biased at all!
There are undoubtedly some great travel companies out there, but for our clients (people who love travel and want a genuine experience) we think we're the best out there.  Hopefully my reasons why will convince you of this too.
Vote for us to win the British Travel Awards
What we feel puts us a cut above the competition is our investment in your experience."
We're a specialist in our region and all of us, from the person who does the accounts to the experience manager, knows the area and what we can arrange for our clients extremely well. They are also hugely passionate about the region that they are working in. Our team love talking to you about it too, getting to know you and your needs so that your experience, from booking to coming home is the best it can be. We also pride ourselves in our superb customer service which is at least the equal of any other travel company in the country, and much better than most. None of that is why you should vote for us though. That is just the absolute minimum standards for a travel company who hope to offer something more than the internet can.
What we feel really puts us a cut above the competition is our investment in your experience. We design our 'signature' experiences with you in mind. If our travellers tell us they want more local food, we make it happen. You tell us you wanted more flexible time, more expert guides, more walking, fewer cars, more time with fewer other tourists. We make it all happen, adjusting the itinerary to suit you. More often than not, daily 'tours' are set up to make it easy for the travel company to move people around in the most efficient way: ours are set up with the best possible experience for our travelers in mind.
In order to achieve this we need excellent, in-country knowledge. It is for this reason that we put great emphasis on sending our consultants on our trips to research and develop our offering. It's not about swanning about looking at fancy hotels: it's about meeting our contacts so that we can plan better and more illuminating experiences for our clients. In-country research allows us to constantly evolve and improve our holidays. It is also with this aim that we unite all of our partners for a yearly conference to teach them about the ETG way. To consolidate the integral needs and expectations from our clients' travel experiences. It's why we spend time and money training our guides, including them as much as possible within the ETG family. This way, when our clients arrive at their destination, they haven't left ETG and everything we stand for behind.
We spend time and money training our guides, including them as much as possible within the ETG family."
Travel is about an exchange of ideas and experiences. It's not a one-way process. To that end, another crucial piece of the jigsaw is you, our wonderful client. We could not operate or improve what we do as much as I feel we do, without the constructive, detailed, creative and imaginative feedback we receive from all of you on your return. All your feedback, whether public or privately shared is integral to the shaping of future holidays.
We are very proud of the comments on the entirely independent AITO website. You can read them all and judge for yourselves here.
We'd love to win again, though nothing is more rewarding than our clients returning from a holiday saying that it was 'a trip of a lifetime' and sharing their memorable experiences with us. We strive for that with every holiday.