Travel specialist Toni gives her insights into the best foodie experiences in Sri Lanka following from her research trip. From fragrant coconut curries, to pancake hoppers, to mellow rotis, she shares the best of the best. Over to her: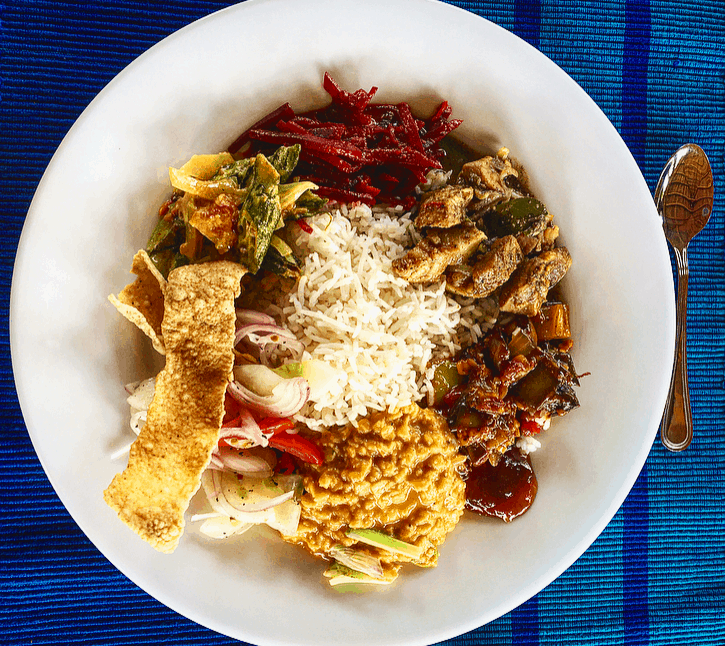 ---
The minute you step out into the bustling Sri Lankan street scene your senses are bombarded and a huge part of this is thanks to its incredible food culture. Whether it's the smell of stewing curry, the eye-catching spices in woven baskets or the taste of chilli on your tongue, the Sri Lanka cuisine is addictive. It's no wonder people start to crave curry for breakfast!
For those who think that you can equate all curries as an unattractive brown mess then you're doing it wrong. In a culture so vibrant these fantastic colours can't help but seep into the food. During my latest trip to Sri Lanka I was lucky enough to sample some of the best food there is to offer and here I give you my favourite dishes…
---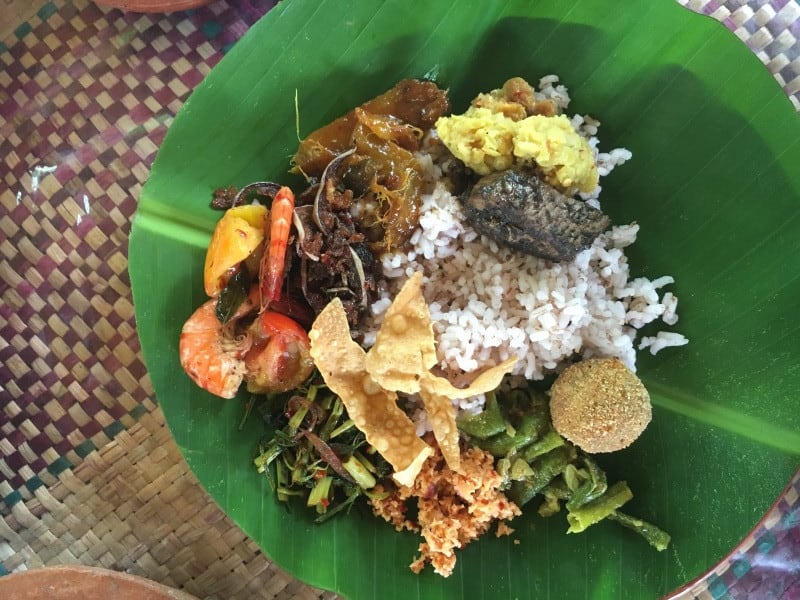 1. Rice and Curry
A fool-proof Sri Lanka staple. A trip would not be complete without sampling an array of rice and curry dishes. Depending on where you are in the country the curries can vary, but a typical meal will have around 6 or 7 curries dotted around a heaping pile of rice. With the locals all eating with their hands, it's a great experience to get stuck in with them and I'm fully convinced that it tastes better that way! Of course cutlery is available if you so wish. You can learn to cook the classic Sri Lankan staple at one of several cooking classes around the country.
Where to try:
For refined colonial-style dining: Horathapola Coconut Estate, Marawila, Northwestern Province. Sri Lanka
For an authentic experience: Cooking class with a family near Galle
---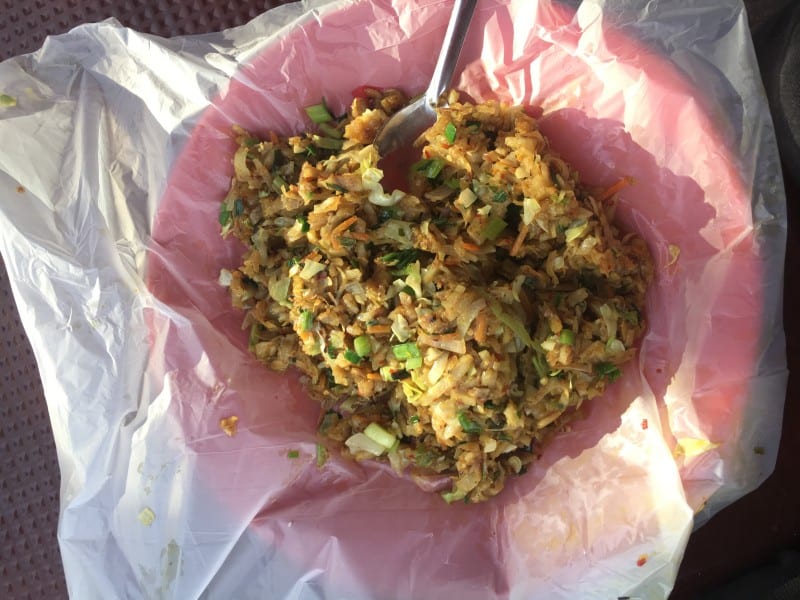 2. Kottu Roti
Kottu Roti is fast food at its best. A mix of stir fried vegetables, egg, spices and chopped up flatbread, it is one of the most delicious dishes to sample in Sri Lanka. Best eaten road-side with a cold beer.
Where to try:
Ask your chauffeur guide to take you whilst on our Contrasts of Kandy city tour
---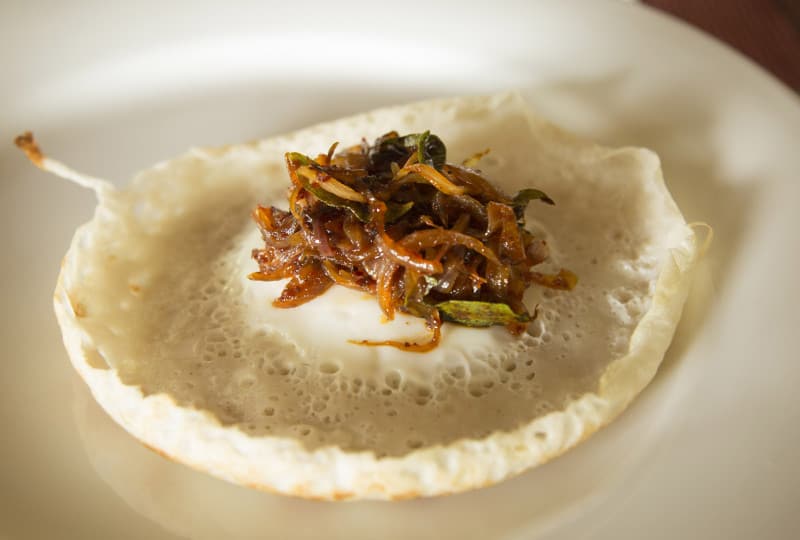 3. Egg Hoppers
Egg Hoppers are a very traditional Sri Lankan breakfast. They are served in a variety of ways but my personal favourite are the bowl shaped rice flour pancakes cooked with an egg in the middle served with dahl curry and onion sambal. The perfect way to start the day.
Where to try:
For stunning views and delicious hoppers: Kelburne Estate Cottages, Hill Country, Sri Lanka. 
For characterful eco-style dinners at the edge of an ancient water tank: The Mudhouse, Anamaduwa, Sri Lanka.
---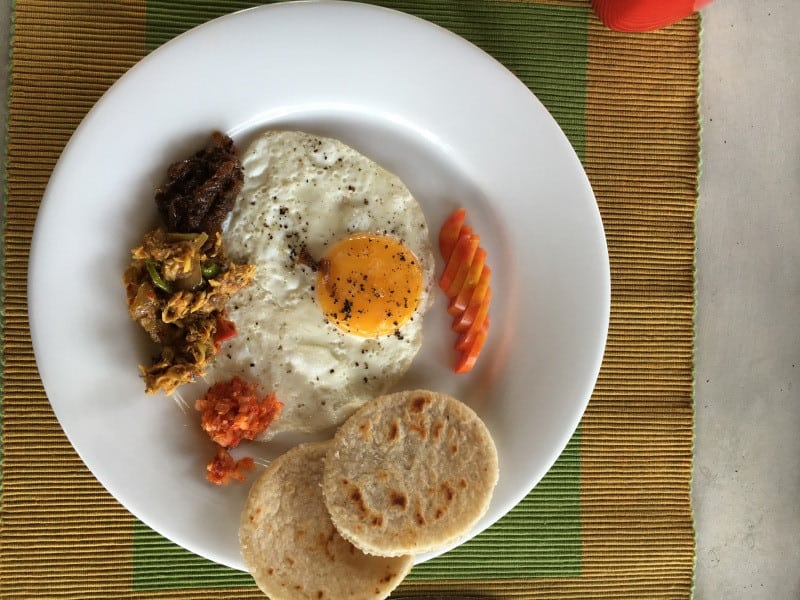 4. Fried egg, curry and coconut roti
Another traditional breakfast which is more on the spicy side and utterly delicious. The coconut and chilli sambal give the whole dish a huge kick whilst the coconut roti and runny yolk of the egg take the edge off the chilli marrying the flavors perfectly in your mouth. Another meal best eaten with your hands!
Where to try:
Wilpattu Safari Camp (food is good)
---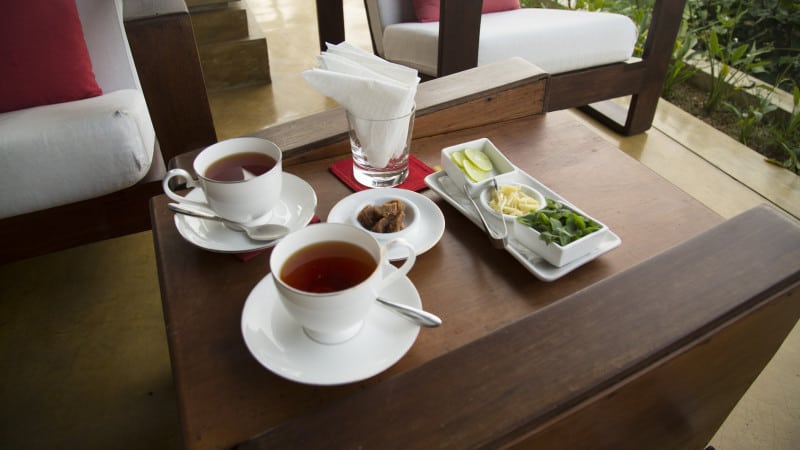 5. Afternoon Tea
Although this seems like an unconventional choice, the Sri Lankans have kept up the tradition of afternoon tea introduced by the English during colonisation and I must say, they do it well. Using proper Ceylon tea and freshly baked scones and cake in a beautiful setting is a huge highlight of visiting Sri Lanka.
As with many countries around the world, food is an integral way to understand and get to know a culture. 'The way to a man's heart is through his stomach' after all. I like to think that the warmth of Sri Lankan people is translated into the bold colours and flavours of their food. It's an exciting country where food is made to share, making meal-times an incredibly social and frenetic time of day with innumerable delicacies not to be missed out on.
Where to try:
For a homely feel and stunning views, Villa Rosa, Kandy, Sri Lanka.
For a luxurious, colonial style experience, Amangalle, Galle, Sri Lanka.
Updated October: 2017
---
You can tailor any of these foodie experiences into your personalised holiday. For more inspiration, have a look at our suggested itineraries here:
---