World famous for its lost cities, stunning coastal towns and dark recent history, a trip to Cambodia lets you broaden your horizons as well as indulge in some rest and relaxation. Beyond the temples, it can sometimes be difficult to decide on the best experiences in the country to incorporate into your visit. Here's a list of our top 10 to help your planning:
---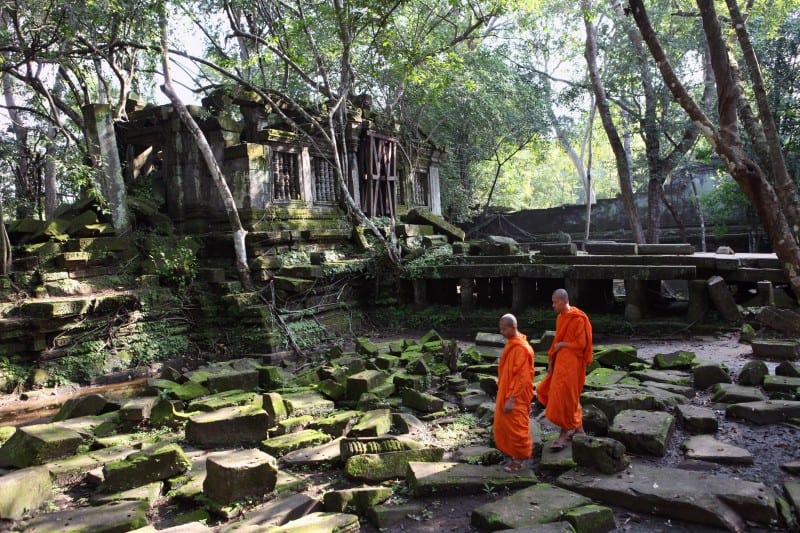 1. Temples of Angkor
Famous around the world, and with good reason, the Temples of Angkor are nothing short of iconic. These spectacular structures boast some of the finest architecture and artwork of the ancient world and, after years of lying undiscovered, have been overtaken by the jungle with bloated tree trunks and tropical flowers creeping out from within the stonework. Sunrise is the most popular time to visit the main attraction of Angkor Wat, where the rising sun is reflected perfectly in the pools of water surrounding the complex. Visitor numbers can be very high for sunrise, but it's still worth it.
---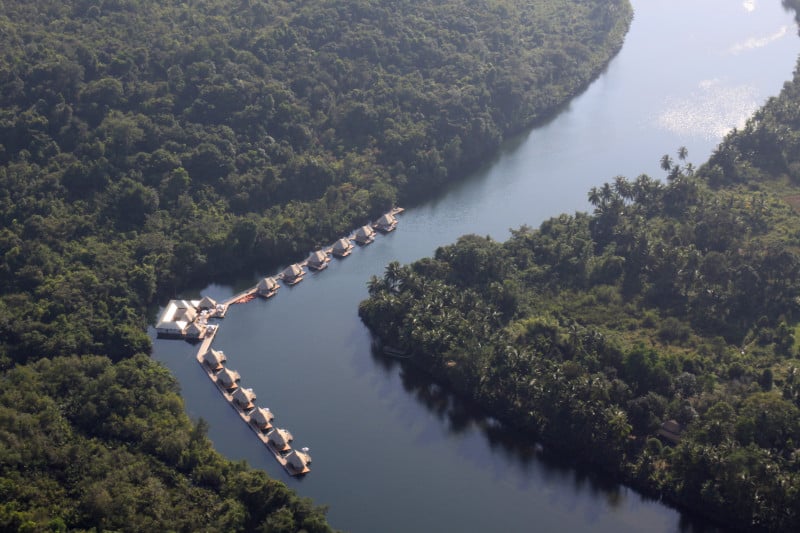 2. Cardamom Mountains
Few people know that Cambodia has a mountain range, and that may well be a good thing for now as the Cardamom Mountains remain wild and largely untouched to this day. Head to 4 Rivers, a floating eco-resort in the heart of the dense forest surrounded by incredible views and exotic flora and fauna. Get stuck in with some of their amazing outdoor activities including trekking, wild swimming and kayaking to really immerse yourself in nature.
---
---
3. Beng Melea Temple
This spectacular temple has almost entirely succumbed to the jungle and is often compared to the famous temple of Ta Phrom, although it's much less visited so we much prefer it. Beng Melea is the size of Angkor Wat and boasts ornate carvings and cavernous galleries that are explored by elevated walkways that snake through the ruins. This is one of the most atmospheric temple sites in the area and has to be seen to be believed!
---
4. Cambodia's dark history
Learning about Cambodia's painful recent history can be a difficult experience but we highly recommend taking it on – you can choose how much you are comfortable with. The 20th century was turbulent for Cambodia and there are some harrowing narratives of what took place across the country. Visiting the Killing Fields or the genocide museum will provide context for how the country is learning to deal with the past, but also how the resilient Cambodians are drawing strength from their own history and looking forward to the future. We've handcrafted a few day excursions that will combine both history and modern culture to balance your experience of tragedy and hope.
---

5. Elephant valley project Mondulkiri
This non-governmental organisation runs an elephant project that not only employs and trains local people, but also adheres to our strict animal welfare company policies so we're very happy to recommend it to our wildlife-loving clients. Set in a totally natural environment, the Elephant Valley Project runs a number of schemes to guarantee the welfare of elephants and support the local indigenous people. These include elephant research and monitoring, veterinarian support, eco-tourism training and, most importantly, elephant care and rehabilitation. There's no elephant riding or touching here, which is best for the animals and the locals, but you can get quite close to these amazing creatures as they roam freely around the project grounds.
---
---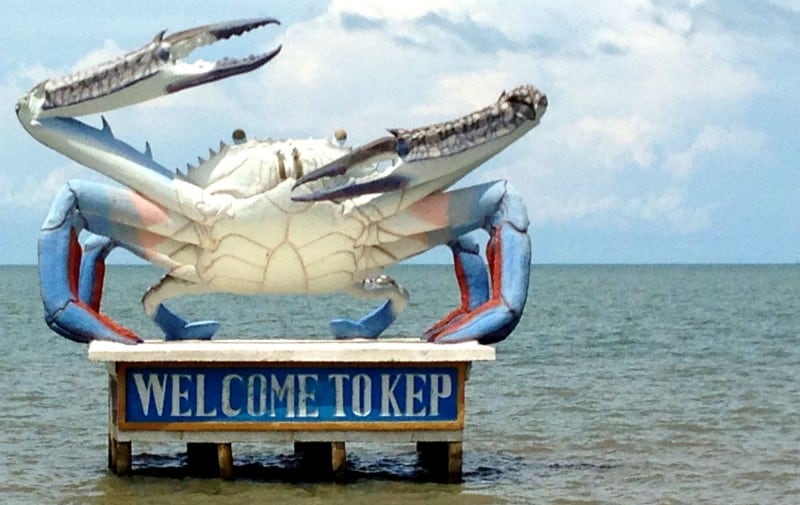 6. Coastal relaxation in Kep
Kep is still very much a functional town so it's a great place to see how real life ticks along in Cambodia away from the tourist hotspots of Phnom Penh and Siem Reap. Stroll along the seafront to enjoy that wonderful sea breeze and visit the famous crab market – our personal recommendation is stir fried crab with green peppers. There are some great hotels here too, offering comfort and colonial charm.
---

7. Kampot
The word shabby chic may well have been invented specifically to describe Kampot – a sleepy seaside town that's a little run down but still has bags of character. It's a lovely place to explore on foot to enjoy the French Indochina architecture and cute restaurants. There's also an interesting food market and ancient caves nearby that are worth a day trip.
---

8. Ratanakiri, Eastern Cambodia
Ratanakiri is on the path less trodden and offers the intrepid traveller a glimpse into the beautiful and rugged landscapes of Eastern Cambodia. There's great hiking to be done here, gibbon spotting, with plenty of waterfalls and local villages scattered across the landscape.
---
---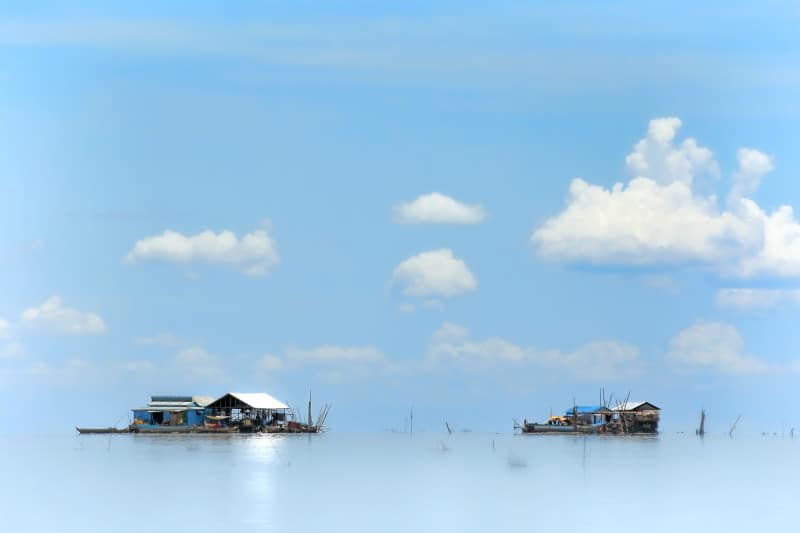 9. Kampong Phluk
One of the less touristy villages floating on the Tonle Sap Lake, Kampong Phluk is the best place to see how local life unfolds for the Cambodians who still live on water. When the water levels are high you can chug out in a small boat to see the colourful village full of life. Cruise past homes, shops and the village temple and make sure you're around to see the beautiful sunset over the water. When water levels are low and the villagers move back onto land, Kampong Phluk is still worth a visit to see the houses towering above the lake floor on stilts.
---
10. Battambang Bamboo Railway
Ride like a local on Battambang's Bamboo Railway, a kitch Cambodian approach to commuting. Individual home-made bamboo platforms on wheels are lifted onto the railway tracks in and around Battambang, where you will cruise past lush tropical countryside and enjoy the wonderfully balmy breeze. Take a picnic with you to enjoy in the paddy fields just outside town; the perfect fun outdoor activity.
---
For more information about our holidays to Cambodia, do call  020 7924 7133 or email us with your questions here. To see an example holiday itinerary,  have a look at our portfolio of trips. Do note that they're just a starting point, all our holidays are tailor-made so can be changed to fit your exact requirements. 
---