The term 'tailor-made' is being used more and more within travel, it can be a difficult phrase to pin down and you may wonder whether it's right for you. Here we're sharing an easy question guide to let you decide whether it's the right choice for your next holiday. 
---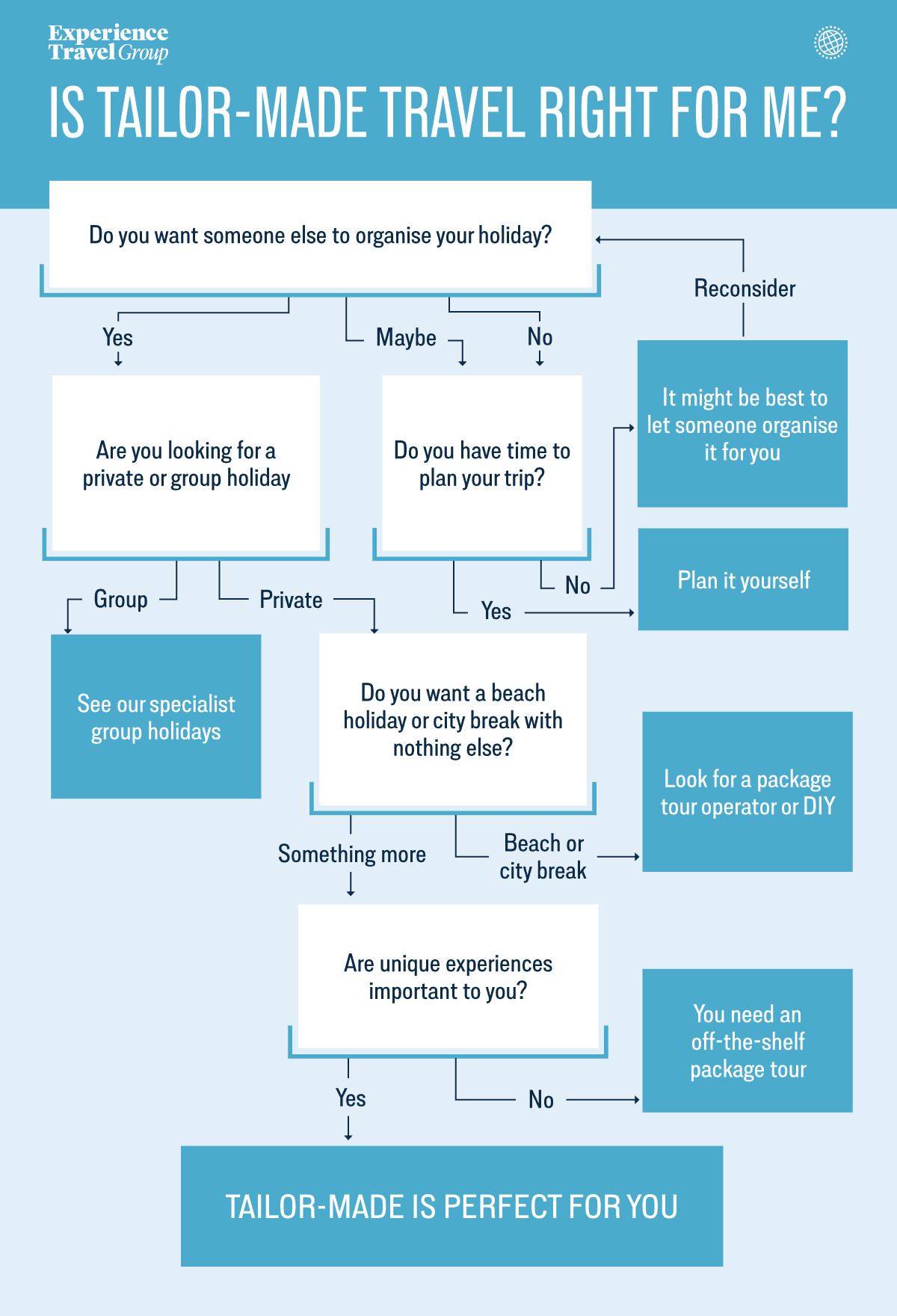 ---
---
---
If you wanted to learn a little more about what we do, have a look at our tailor-made page and our trip planning process guide. 
If you wanted to learn to talk to a travel expert about a potential holiday to Asia, do call on 020 3627 6972 or email us here. 
---