Tipping is very much a western import and some guides may say it's not customary. That being said it's an important form of secondary income for Cambodians and does incentivises good service. Here, we share on our thoughts on what is an appropriate amount to tip.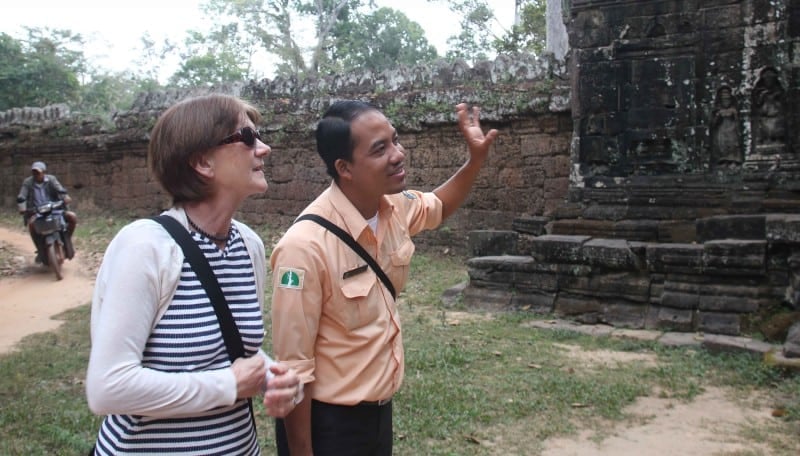 ---
Per group travelling (both couples and families) –
1. Guides
As an estimate, $7-10 per day would be about right for a good job (more for something special) with less than a whole day at a pro rata rate.
2. Drivers
Your driver will also be happy to accept a tip – generally about 2/3 of what you give to the guide.
3. Hotels
Small tips (around a dollar or equivalent) for hotel staff or porters are commonplace and generally all tips are appreciated whatever their value. A dollar or so for their help is a good guideline.
4. Restaurants
There's no standard amount to give at restaurants although 10% of the total bill is a good idea. If you weren't satisfied with the service, don't feel obliged to leave anything said.
5. Motos/ tuk tuks
Tipping a moto or tuk tuk driver is unusual but if you feel they've done a good job feel free to give $ 1-2.
---
If you wanted to talk to an expert about planning your Cambodia trip, do call 020 3468 9584 or email us with your questions here. To see an example of the kind of trip you could have, do take a look at our example holiday itineraries. They're just a starting point, all our holidays are tailor-made so we can tweak all elements to suit your exact interests. Alternatively – download our free travel guide for more insider tips and insights:
---