Its stunning UNESCO heritage sites, golden-sand beaches and beautiful tea plantations make Sri Lanka a fantastic destination for a holiday with a difference. Not to mention the herds of wild elephants, mouth-watering curries and colonial history. Tempted to visit this magical isle?  While you might already be dreaming of discovering its delights for the first time yourself, what are the practical aspects to consider? Here's some information on 10 things you might want to think about: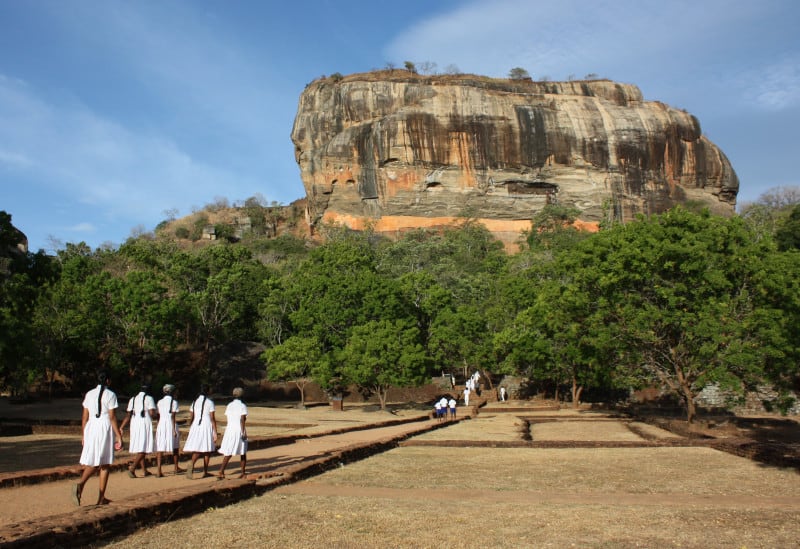 1. A passport & visa
To enter Sri Lanka you'll need a passport and visa. Your passport should be valid for 6 months after the date of your return from the country, so be sure to double check this. Visas for British nationals can be obtained from the Sri Lankan embassy online for US$30 and take a couple of working days to process.
2. Money
The Sri Lankan rupee is a closed currency so best to obtain on arrival. There are ATM cash machines at Colombo International Airport and plenty of others throughout the country. In modern hotels you'll be able to pay by card but in local restaurants and markets you'll need to pay by cash.
In terms of budgeting per day, it really depends on whether you like to travel at a luxurious, comfortable or budget level. Food is incredible value for money in local restaurants: only £5 for a delicious curry with a drink. If you want to sip cocktails at a western-style bar overlooking a beautiful view, be prepared to pay more.
3. Jabs etc.
It's advisable to consult your doctor two months before travelling to Sri Lanka. The level of health risk depends on your itinerary and how far off-the-beaten-track you are going to venture.  Generally speaking, we'd recommend getting top ups for the same vaccinations required for life in the UK. The WHO has declared the country to be Malaria-free so you need not worry about that. Have a look at the NHS's Fit for Travel website for more detailed information.
4. An itinerary
It's a good idea to have a travel plan when visiting Sri Lanka. Most holidays take in the Cultural Triangle, a wildlife experience and some beach time on the south coast, although there are some fantastic lesser-visited destinations that we'd highly recommend as well. Have a look at our suggested example holidays for inspiration.
5. Chauffeur Guide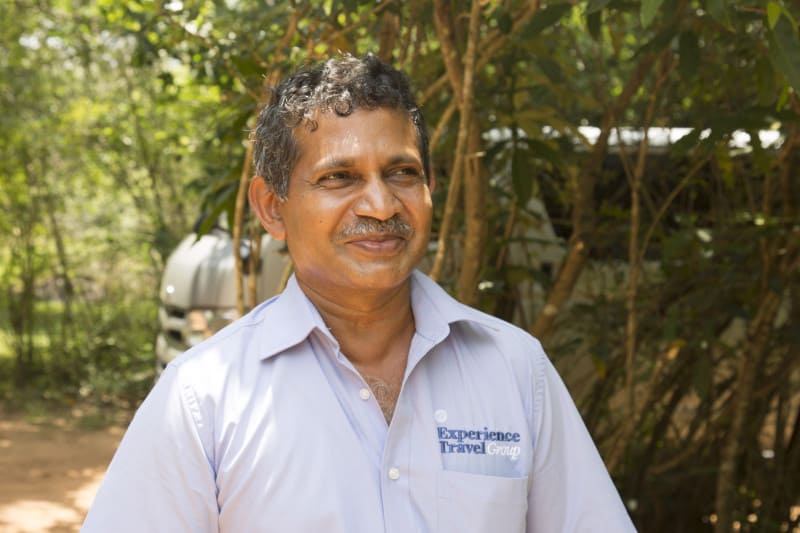 Once you start looking into practical details of your Sri Lanka trip, you'll notice two potential dilemmas.
1) How are you going to get around the country? – It's quite difficult to reach all the major sights using public transport and taxis won't be willing to go the distances you need.
2) How are you going to delve beneath the surface of the culture? You may be wondering how you're going to meet the locals in authentic ways and get a real understanding of the country.
A Chauffeur Guide solves both problems and hiring one makes for a brilliant holiday experience. Read more about how to find the best here.
6. Emergency support
It's a good idea to make sure you have contingency plans in case you have any issues whilst in Sri Lanka. A contact in-country who is your point-of-call is a very good idea. Your guide can often help, although you'll find certain situations where a problem-solving specialist would be immensely useful. Our Experience Manager Thushni, for example, is in Sri Lanka to manage any questions or issues you may have when on holiday. She's an invaluable point of contact and helps to ensure you have the best experience possible.
7. Medical box
Pack a medical box with all the usual items, band aids, throat lozenges and paracetamol etc. The different culture, sights, sounds and smells can be as tiring as they are inspiring to absorb so some people find they get run down quite easily. A medical box means you'll be prepared.
8. Clothes
Sri Lanka is pretty hot all year round.  You will need light clothes and cotton is best.  A light rain jacket is advisable at any time of year and shoes/sandals that can be easily removed are handy, though not essential.  It can get quite chilly in the hill country particularly in the evenings, and also during early morning safaris, so a jumper or jacket is advisable.
On the beach or in your hotel it is fine to wear whatever you feel comfortable in (topless sunbathing for women is not a good idea NB).  The same goes for tourist areas, where Sri Lankans are fairly relaxed about what foreigners wear.  To be completely polite, when outside your hotel and in rural areas, it is best to dress fairly conservatively – men should wear shorts and a t-shirt or shirt and woman should cover their shoulders and knees.  Woman should wear a sarong or long t-shirt if swimming in rural lakes or rivers, rather than (just) a bathing costume.
In temples or other places of worship, conservative dress should always be worn.  Men should wear long trousers or a sarong and woman should cover their knees and shoulders.   In Buddhist ruins it is also polite to be properly attired – and men should definitely not go shirtless.  You will be asked to remove your shoes when entering a temple; you might like to have a pair of socks with you as the floors can be hot.
9. Language
Before you travel to Sri Lanka it's worth learning a little bit of the language. Our co-founder Tom will teach you some basics in this short video: https://youtu.be/GJA3-m291QE.
10. Prior knowledge of the country
There's some wonderful reading to help you get the most out of your trip to Sri Lanka. We highly recommend The Elephant Complex by John Gimlette and The Tea Planter's Wife by Penguin Author Dinah Jefferies – we helped organise the writers' research trips for both books. Our recommended reading list has more suggestions: http://astore.amazon.co.uk/wwwexperien09-21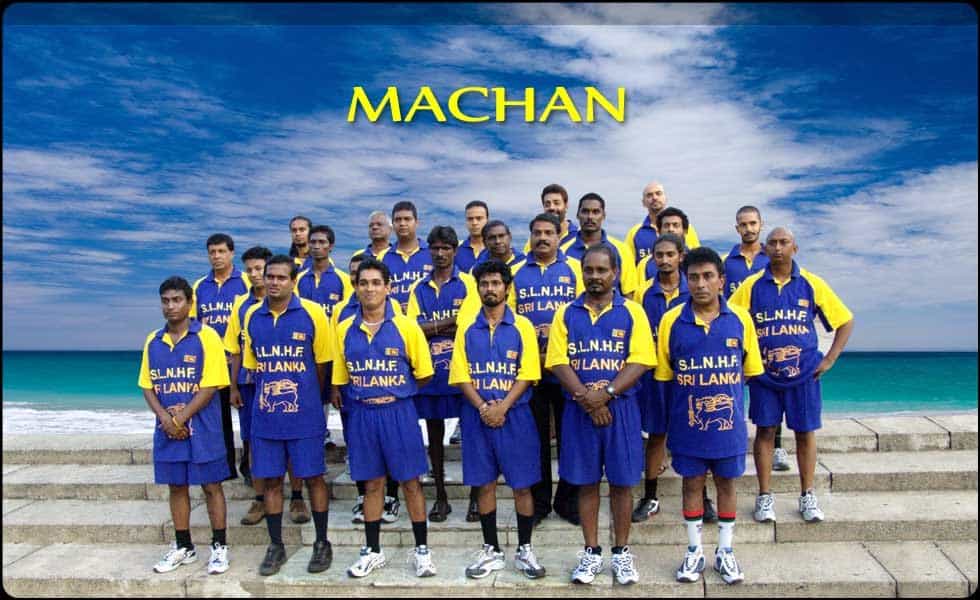 For film lovers, there are some fantastic ones to watch before you go. Machan tells the story of a group of Sri Lankans pretending to be the national handball team so they could get visas to Europe. A hilarious journey, it's as entertaining as it is profound. Dheepan is another critically lauded film about three Sri Lankans fleeing the conflict in the north during the civil war to reach France. Asian Provocateur is a comedy series on BBC3 about comedian Romesh Ranganathan, who embarked on a ramshackle odyssey around his parent's homeland to try to find his identity. It's particularly good for inspiring older children.
---
If you wanted to talk to an expert about planning your Sri Lanka trip, do call 020 3468 9584 or email us with your questions here. To see an example of the kind of trip you could have, do take a look at our example holiday itineraries. They're just a starting point, all our holidays are tailor-made so we can tweak all elements to suit your exact interests. Alternatively – download our free Sri Lanka travel guide for more insider tips and insights:
---