In order to help you prepare for your holiday in Sri Lanka our travel experts have compiled the latest advice on safety.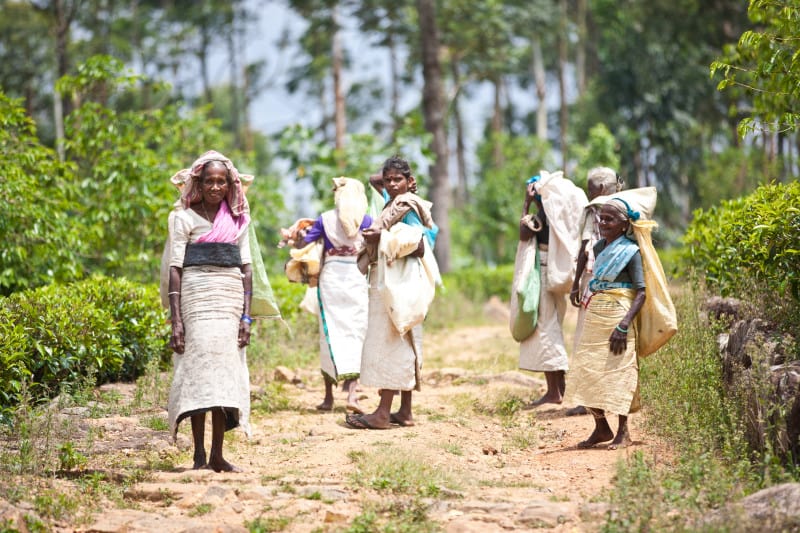 Sri Lankan has seen a steady increase in tourists over the past seven years, reaching nearly 2.5 million visitors in 2016.  To ensure trouble free holidays please consider the following advice compiled by our Sri Lanka specialists (although it should be noted that the vast majority of travellers had no trouble at all).
Special security: Sri Lankan infrastructure is continually improving. However, on much of the island, road travel is quite slow due to narrow roads and the absence of motorways. So, car accidents are relatively frequent and driving is somewhat erratic. If you are intent on driving take precaution otherwise we'd highly recommend hiring a trained and vetted chauffeur guide.
Violent crime against foreigners is rare, although recently there has been an increase in harassment, such as lewd behavior and improper advancements. Credit card fraud is a risk so being careful when making payments is advised. Use cash when possible and use ATMs in banks or major hotels just to be on the safe side. In order to avoid any of the above mentioned problems it's best to make arrangements with a reputable travel company.  In order to make sure you are safe ETG regularly check FCO advice.  In case of any serious trouble whatsoever our on the ground staff will be ready to provide assistance. In addition, we also offer 24-hour UK support.
Society: Be aware of petty thievery. There have been some reports of thefts from hotels and guesthouses so don't leave your valuables in the hotel unless in a safe. You should take precautions to safeguard your valuables, especially passport and money. The best solution is to wear strapped money bags and not to expose large sums of cash. In general be aware of your surroundings. Experience Travel Group in Sri Lanka ensures that your guide will aid you in every matter possible should you require assistance.
Nature:  Sri Lanka possesses an astounding level of biodiversity and wildlife, and is rated among the 34 biodiversity hotspots in the world. Scores of species of flora and fauna are indigenous to Sri Lanka, making it a country with the highest rates of biological endemism in the world. As beautiful and as stunning the natural landscape is, it should be noted that for example tropical cyclones can occur but they are fortunately extremely rare. While the monsoons can cause swift flooding in several regions, ETG is constantly following  Sri Lanka Disaster Management Centre website for the latest updates on flooding and is in touch with our in country office to make sure that there are no potential and imminent dangers.
Health:  Before travelling to tropical countries it is always advised to check whether you are up to date with British vaccinations as prescribed by your GP. Country specific information is available on the National Travel Health Network and Centre on the TravelHealthPro website while Fit for Travel website is extremely useful to consult for the latest medical suggestions. It is recommended that you consult with your General Practitioner six to eight weeks in advance of travel. They will assess your particular health risks before recommending vaccines and/or antimalarial tablets.
As one would in all tropic countries, applying mosquito repellent in Sri Lanka is advised throughout the day.
General safety tips
Book with a reputable tour company (like Experience Travel Group) when planning your holiday. We have on the ground emergency support and 24-hour contact lines both in the UK and Indonesia.
Subscribe to embassy updates before you leave to get the latest travel information whilst in country.
Avoid political gatherings and always carry a form of official photographic ID.


---