Tipping is fairly common practice in tourist hotspots in Indonesia, particularly Bali. Base salaries are often quite low so any tokens of appreciation for service will be gratefully received. You'll notice tipping is not common amongst local people and is very much an import from western culture. If you feel people should be rewarded for good service, it's a nice token of appreciation.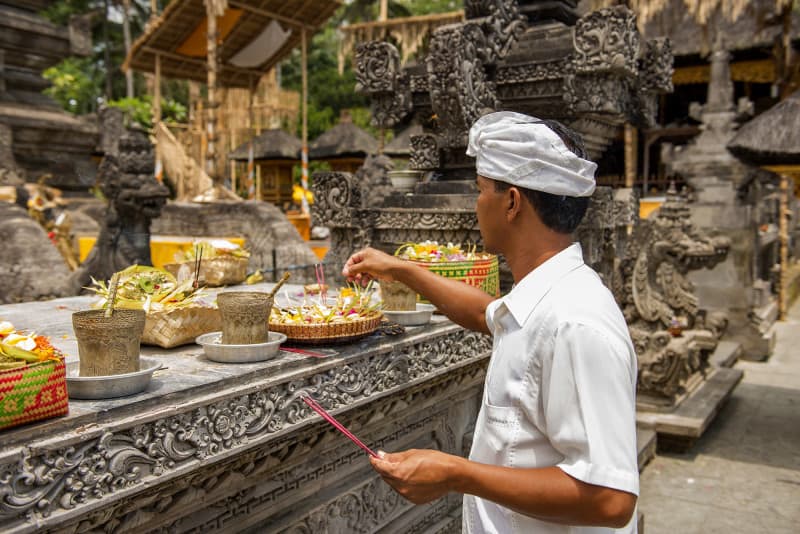 Per couple or family travelling –
Guides:
As a rough guide, around $10 per day for your guide would be about right for a good job, perhaps more for something special or if you are a larger group or family.
Drivers:
Drivers usually receive 2/3rds of what the accompanying guide gets. $6-7 per day is a guideline, but do note that you don't have to tip drivers doing pick ups and drop offs at airports.
Hotels:
If you're in a hotel for a few days or more, a tip of a few dollars for your chambermaid or anyone else who has been helpful will be appreciated.
Restaurants:
Many western-style restaurants and most hotels will add a 10% service charge to the bill. It's also customary to leave any small change (coins etc) and if a charge is not added then 10% is a good gauge. Local restaurants usually don't expect tips although they certainly won't reject them should you leave a few dollar notes behind.
Taxis/ cyclo:
Do not require tipping unless for exceptional service.
---