Many of our clients here at Experience Travel Group have been to Asia before as backpackers, solo travellers, travel writers and the like, but are unsure about whether or not to return and holiday as a family. Experience Travel Group is proudly home to real family holiday experts – we've travelled with our own young families across Asia and lived to tell the tale!
Whilst a holiday with children will always be different to a solo, couple or group-of-friends trip, we believe it is just as rewarding. Moreover, our client feedback shows that returning to Asia as a family gives a totally different insight into the region; opening up space for new activities and interactions with local people that you might not perhaps have considered before.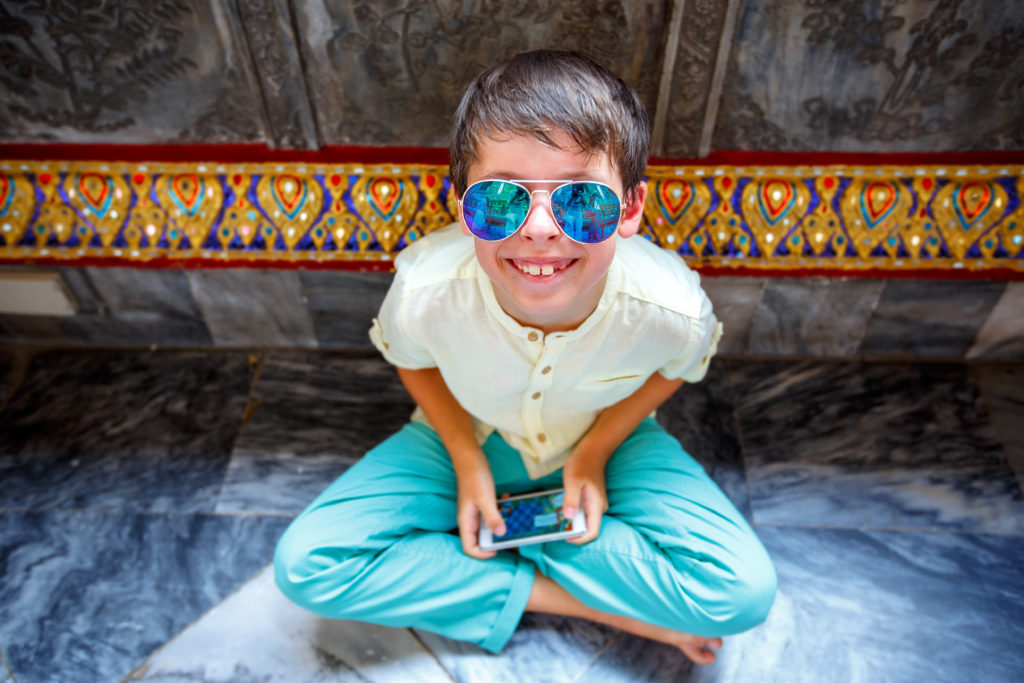 Here are a few snippets of insider information about how a family holiday in Asia can be a stress-free, exciting and worthwhile experience.
1. Direct Flights
More Asia holiday destinations than ever have direct flight services available now. Direct flights make the travelling experience so much easier for families, because there is no mad-dash-across-a-huge-airport-at-2am-to-reach-your-connecting-flight mayhem to contend with. You can just hop on the plane, relax during the flight and wake up ready to start your holiday.
What's more, many airlines offering direct services have just upgraded their aircraft fleet to have the best mod-cons and up-to-date technology available. This is great when travelling with children, as they can while away the hours on the plane by watching cartoons and movies, and playing games. They'll hardly even notice the time has passed!
2. Private guide and driver
Having your own guide and driver makes travelling with a family a relaxing and fun experience. Logistically speaking, you won't have to worry about how to get from A to B, or how to get to and from the airport, or which route is best to drive – that will all be taken care of! This really helps maximise your time there – rather than planning your route and worrying about transfers, you can just concentrate on quality family time together.
Additionally, having a private guide means you get to see and do the things you want to see and do. Having a local with you (with expert local knowledge) is perfect for deciding which activities suit your family and which don't, which are the best places to eat based on your preferences and more. Trudging around hundreds of temples in the heat of the day, or getting stuck in tourist-trap shopping centres, or overly-long drives are just some of the things you can avoid when you have a private guide to lead you through your holiday.
3. Flexibility
In our opinion, this is one of the most important factors of a successful family holiday in Asia. Some travel companies (in the UK or in Asia) keep prices down by selling in-flexible holidays, where you must visit a certain attraction at a specific time of day, or you must travel in a certain order every day. Rock-bottom prices can be appealing, but being totally out of control of your daily itinerary will only result in unhappy children, and thus unhappy parents!
Experience Travel Group makes sure family holidays are as flexible as possible – hey, sometimes you just don't want to wake up at the crack of dawn to see the sunrise, and that's fine! We understand that family holiday planning must allow for the ever-changing circumstances when travelling with children. If it's too hot one day, visit that safari park the next day, it's no problem with a company like us.
4. Child-Friendly
To speak broadly, Asian cultures love children. Warmth, excitement, playfulness, generosity and kindness are just a few of the many incredible experiences you will have with locals when travelling with children across Asia. From our experience, the safe and welcoming environment for children makes parents feel at ease on holiday, and also engages the children themselves in local cultures.
5. Swimming Pools!
Pool-time: it's a must when travelling as a family in Asia. Even when some of the greatest feats of human architecture or natural wonders of the world are presented to children, they are often more excited at the prospect of an afternoon splashing around the pool. Thankfully, due to the amazing weather, most hotels in Asia have swimming pools, and over the years we have certainly come to know which hotels have the best ones! It may sound trivial, but the presence of a swimming pool at your hotel in Asia will be a big part of the family holiday's success.
---
If you'd like to talk to a travel specialist about your potential family holiday, do give us a call on 020 3627 3081 or email us here. You can see some examples of the kinds of trips we organise by looking at our website. All our trips are tailor-made though, so can be changed to suit your exact needs.
---