Thinking of a family holiday somewhere amazing in Asia? Not sure where to start?
Turning your dream Asia holiday into reality is absolutely possible – just bear in mind a few tips from the family holiday experts here at Experience Travel Group.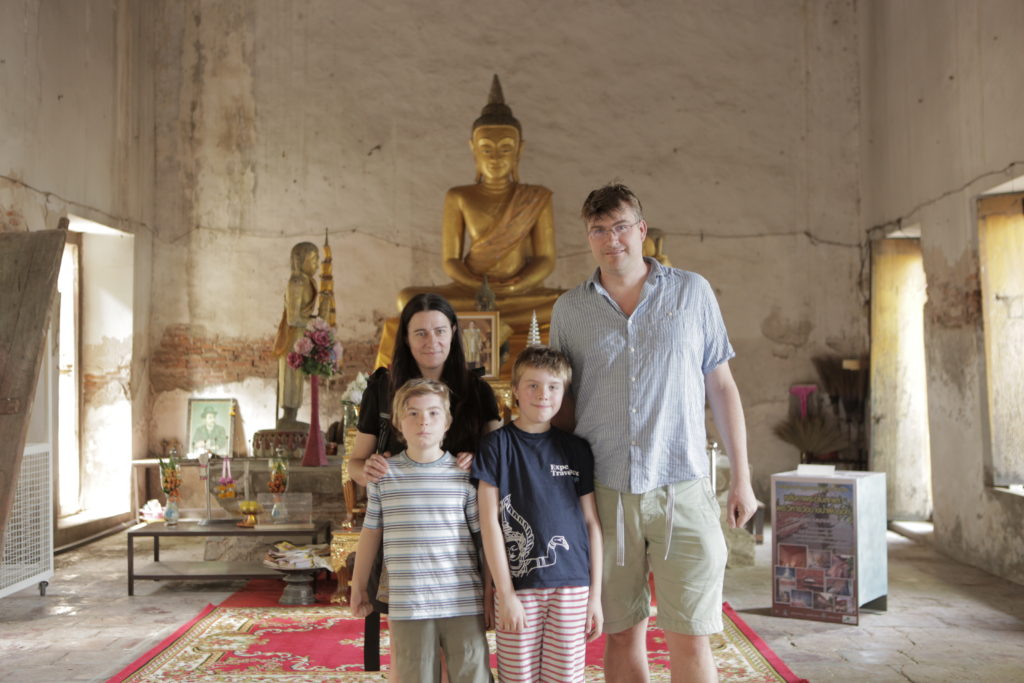 1. Weather
First things first, think about the weather. Asia offers great weather in the summer for adventure-seeking families and sun-worshipping families alike. Regional rains make the jungle-clad parts of Asia even more, well, jungle-y which makes for some atmospheric trekking and wildlife encounters. If you're thinking about doing a river cruise (which you definitely should, by the way, as they are great for families!), summer is a great time as Asia's mighty rivers will be full of water and teeming with local life, such as colourful floating markets. However, most importantly, there's plenty of sun for that all-important beach R&R time – think Hoi An in Vietnam or Bali in Indonesia for guaranteed white-sand, palm-tree heaven. We have some detailed weather guides available on our website if you want to check out average temperatures and rainfall; simply click on your country of interest and navigate to 'Weather and When to Go' from our main homepage.
2. Pick a Few Centres
There is so much to see and do across all of Asia, and once you start planning you'll realise that they'll be one-hundred-and-one different things your family will want to do. One of the best things about a family holiday in Asia is that it's pretty easy to pick a few main centres for your trip, and explore from there. In some countries like Vietnam, you can have an amazing combination of scenic countryside, tumble-down ancient ruins, pristine beaches and cultural hustle-and-bustle within two centres. In somewhere like Sri Lanka you'll need to be prepared to do more like three stops, but the gist is the same. This will save you the dreaded packing-then-unpacking ordeal, cuts down on long drives that can result in grumpy children (and parents!), plus you'll be able to get into a bit of a routine when based in one or two spots, which is really important when travelling with young'uns.
3. Get a Private Guide and/or Driver
This one is really important. Perhaps it seems extravagant or over-the-top if you'reused to renting your own car and driving around European destinations. However, not only is it really common to have a private guide and/or driver in Asia, but also Asia is a place that will come to life so much more if you're in the company of a local. Some of this author's best experiences in Asia have been watching the world go by from the car window – the scenery, the kids trotting off to school, the scooters with 10 people piled on, the street vendors selling indescribable, kaleidoscopic fruits. You simply won't get to see these things if you're stressed about taking an overcrowded bus or trying to drive yourselves. You'll get the in-depth knowledge of the country you're in and learn to see the destination through the eyes of a local. You'll get tips on the best places to eat and drink (which comes in very handy for fussy eaters). You'll have loads of spare time to relax and enjoy with your family, rather than studying maps and train timetables as you plan your onward journey. You can get up when you want, visit sites when you want, and leave when you want. It's one of the best decisions you can make when travelling as a family.
4. Don't Do All the Temples
…and don't feel bad about not doing all the temples! Now, the last thing we want to do here is downplay the majesty of historic sites in Asia – they are diverse, fascinating and dazzling demonstrations of humankind's history. However, your children may not appreciate this to the full and the last thing anyone wants is to be dragged around in the hot sun when you're not having fun. Temple visits can be amazing with children – here at Experience Travel Group we plan treasure hunts and games when exploring exotic temple sites, or perhaps you can visit during a prayer ceremony and get swept up in the spiritual atmosphere. Depending on your children's' ages and interests, maybe one or two will suffice (although everyone is different of course, and there may well be some young budding archaeologists out there!). Try to mix it up – a morning visit to a temple followed by ice cream and an afternoon by the pool. Heck, that sounds good for the adults, too!
5. Hotels
Central to the success of any family holiday is the quality of your hotel. There are thousands of hotels to choose from in Asia, so it can be a bit overwhelming. Our main advice is to keep your eye out for the following must-have features:
– Swimming pool
– Air conditioning
– Breakfast (often menus are available online to check for Western options should your children prefer)
– Connecting rooms
– Quiet location (check the online reviews about any nearby nightlife)
– Safe sea swimming (some hotels are located near beaches where it might not be safe to swim due to currents/coral)
We're real Asia experts and have some really great insider knowledge if you need a bit of guidance, so feel free to call us on 0207 924 7133 to discuss your preferences.
6. Involve the Children in the Planning Process
How do you make sure that there's something for everyone on your family holiday? Involve everyone in the planning process! There are so many exciting adventures to be had for a family in Asia (I'm thinking zip lining through jungle canopy, quad biking through rice paddy fields, swimming in waterfalls, cycling along the beach and kite making to name a few), and asking your children to help pick the activities will really make them invest in the holiday and take ownership. That way, everyone has something to look forward to and the holiday's success can be attributed to the whole family.
7. Travel Packs for the Plane
This isn't as important nowadays, as airlines tend to have amazing on-board entertainment systems. However, if your children have never flown long-haul before or if they don't particularly enjoy flying, it always helps to come prepared. Be sure to take things like lollipops or mints for them to suck on as their ears pop, any other snacks that you know are crowd pleasers, ear plugs, travel pillows, iPads and travel games and perhaps Calpol or pain relief. All these little things make a big difference when flying long haul in order to make sure you arrive relaxed and ready for your holiday.
---
For more ideas and information why not give one of our travel specialists a call on 020 3642 6772 or email us here. We're more than happy to provide more inspiration for your family holiday to Asia. Remember that there is no obligation to book and you don't need to pay a penny until you are 100% convinced that you have found the ideal holiday for you and your family.
---