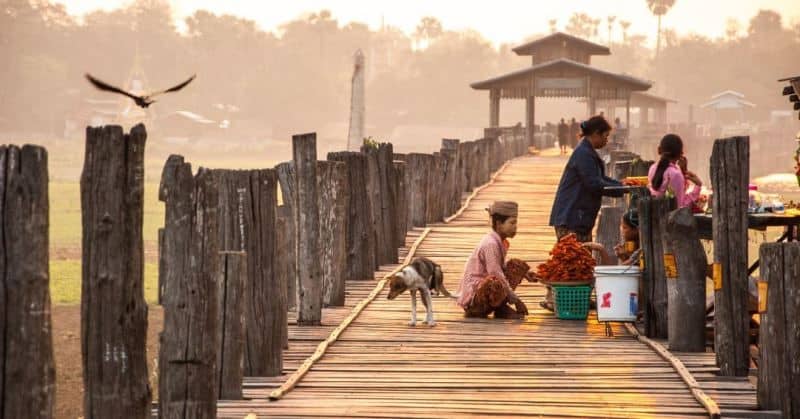 We've been asked by many of our clients about the current situation in Myanmar with the Rohingya people in Rakhine State. They want to know whether it is safe to visit and/or appropriate to travel to the country right now given the situation there. We have seen a falling off in demand, though several clients have recently travelled. We wanted to give our own perspective so our clients can make up their own minds.
From a political point of view, so far as the reality of what is going on in Rakhine state is concerned, we only know what everyone else can see on the news. Clearly, many people don't suddenly start moving away from their homes unless there is a very compelling reason to do so. There is a human tragedy of fairly epic proportions unfolding and the situation doesn't seem to be improving. If anything, the journalists that are reaching the area report that the situation is deteriorating. So far, so grim. Along with everyone else, we'd implore the Government of Myanmar to do everything they can to bring the situation to a peaceful resolution. We cannot speak for Aung Suu Kyi of course, but the incumbent State Counsellor has less room for manoeuvre than some people might imagine. We hope she is doing whatever she can along with the rest of the Government. The military is still the ultimate power in Myanmar.
In so far as the safety aspects of the situation are concerned, we can be more categorical. Geographically, the Rakhine State is cut off by the Arakan mountain range which divides the Rakhine coastline from Central Burma Basin. Historically, this has been the great divide cutting off South East Asia from the Indian sub-continent. Given this enormous geographical barrier, there is absolutely no change at all in the security situation for tourists, and the principal tourist sites of Myanmar remain entirely safe to visit. Around the fringes of Myanmar, there are more than a few insurgent ethnic groups, active or dormant and there have been for the past 60 or so years. They do not pose a threat to tourists visiting the huge area from Yangon, through to Mandalay, Bagan and Inle – and down south towards the Mergui. The FCO website provides a fair summary on their site here.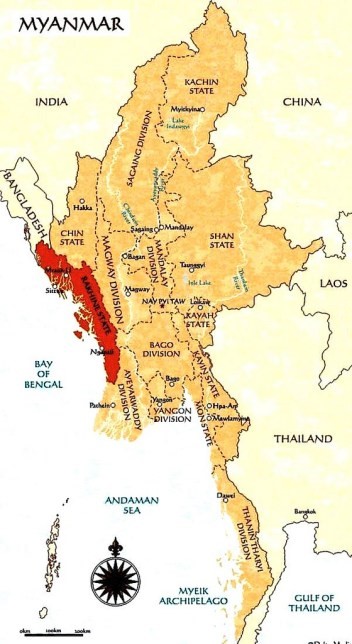 In terms of the ethics of visiting a country where you are fundamentally at odds with the government, we believe everyone should make up their own mind. We do know that the people of Myanmar are desperate for tourists to visit and feel somewhat misunderstood by the outside world. Of course, our local partners, guides and general suppliers are as far from the political situation on the ground as we are and they are very keen for us to get the message out there that they depend on visitors for their livelihoods. We don't believe that travel sanctions applied prior to 2011 against Myanmar were effective and we think that the opening up of the country meant an improvement in the lives of ordinary people throughout the country.
As mentioned, we have had a few clients travel in October and November and all of our clients who had already booked decided to go ahead with their travels. We asked them what they thought on their return and we had the following comments. Due to the sensitive nature of the subject matter, we have decided not to publish any names:
"From the very start, we felt at home. Yes we went with some trepidation as we'd read that food wasn't very good and the hotels left much to be desired. Added to that the recent International press coverage of the events in Northern Rakhine – which we were aware of way before we even started to plan our trip but the timing and the highlighting of the problem led us to query our plans. However, food and hotels were good, but the people were lovely. How could we have not gone and missed all those happy, smiley faces? All those people who are worried that tourism has dropped and their livings depend upon it – no social security there. We are going to miss Mingalabar!"
---
If you'd like to talk through the options and suitability of Myanmar as a travel destination for you, please do call us on 02079247133. 
---