We're delighted to present the winner of the 2017 ETG Photo Competition, this year judged by renowned travel photographer Tom Parker. With so many fantastic entries, selecting just one winner was a tough call – but the decision has been made. A huge congratulation goes to…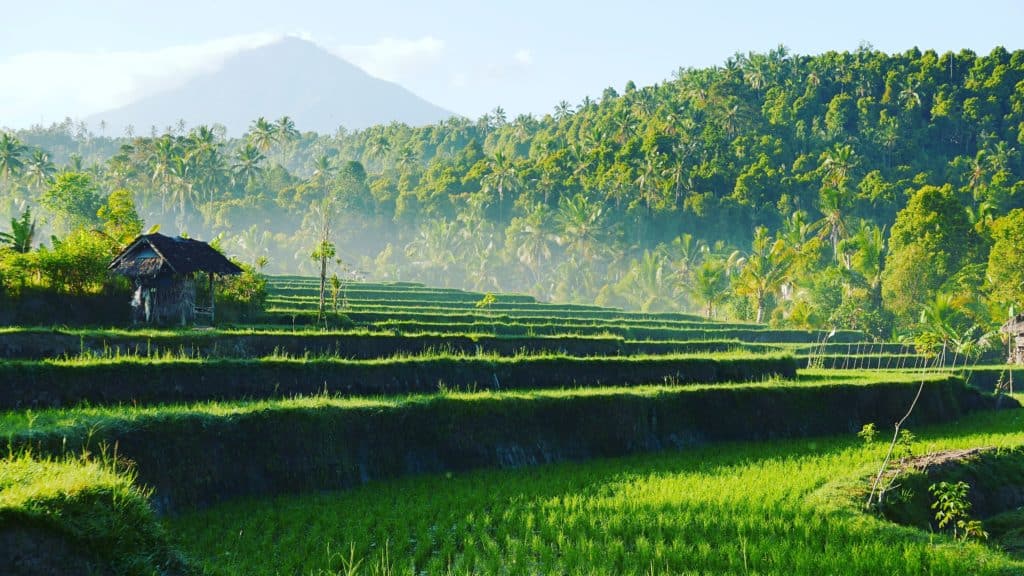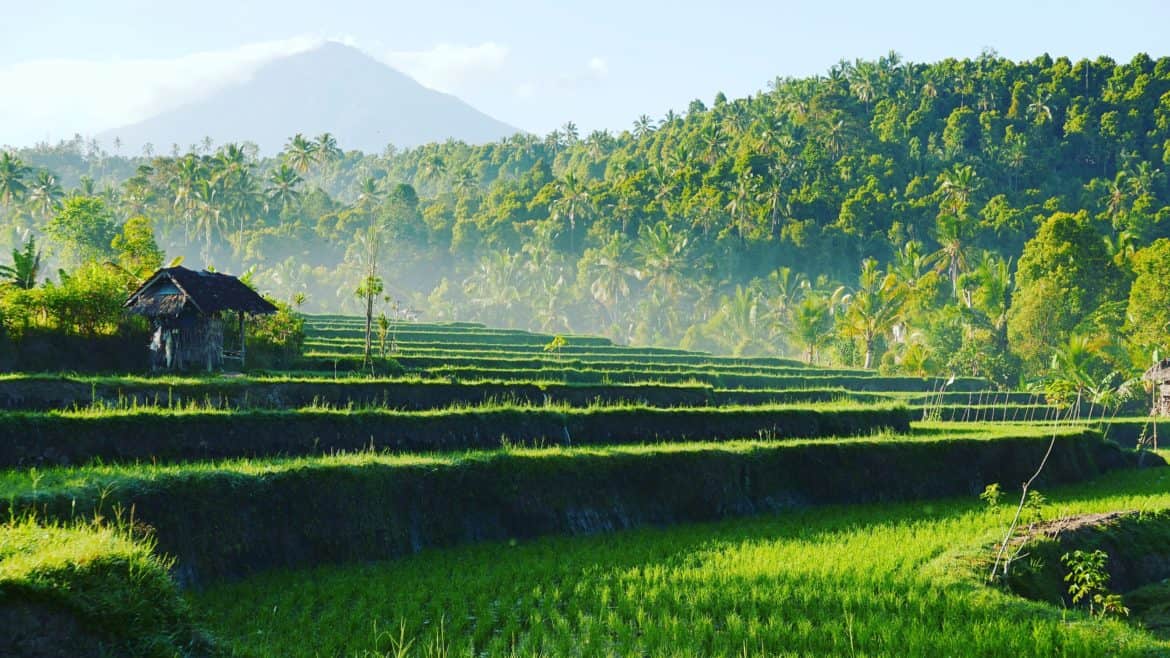 Winner: Balinese Retreat in Munduk, Olivier Javaud
Olivier says:  "The picture was taken early morning in the Munduk area, Northern Bali, near the villages of Gobleg and Kayuputih. We stayed in a small place called the Sanak Retreat, which has remained the highlight of our trip to Bali. We absolutely loved exploring the surrounding areas, getting lost in the lushness of the nearby paddy fields – at any time of the day and night."
Tom says: "This is a simple yet very well composed landscape. It succeeds because it has many different levels of depth to it.  There are beautifully curved rice paddies at the front leading onto the trees and then the icing on the cake is the volcano at the back. Using traditional photography rules of two thirds – it has the subject the wooden hut in the right position.  I probably would have cropped the photo on the right-hand side a little as there is a bit of dead space there.  It is also a photo which makes you want to go there and ask the question where is this – which is the definition of good travel photography."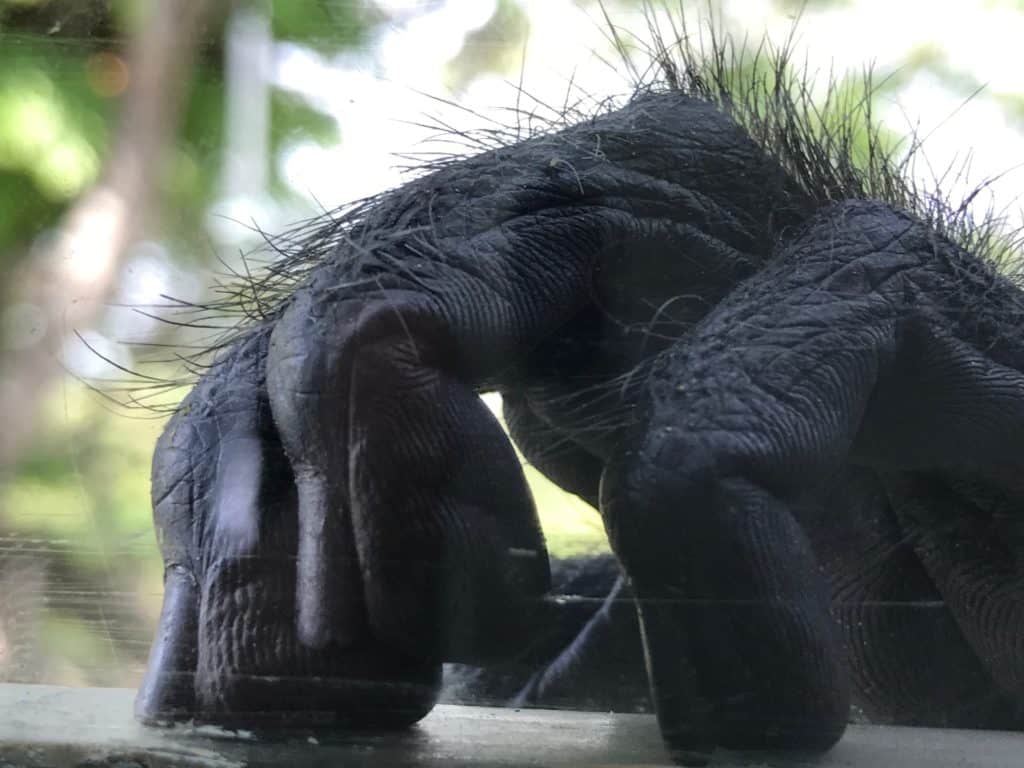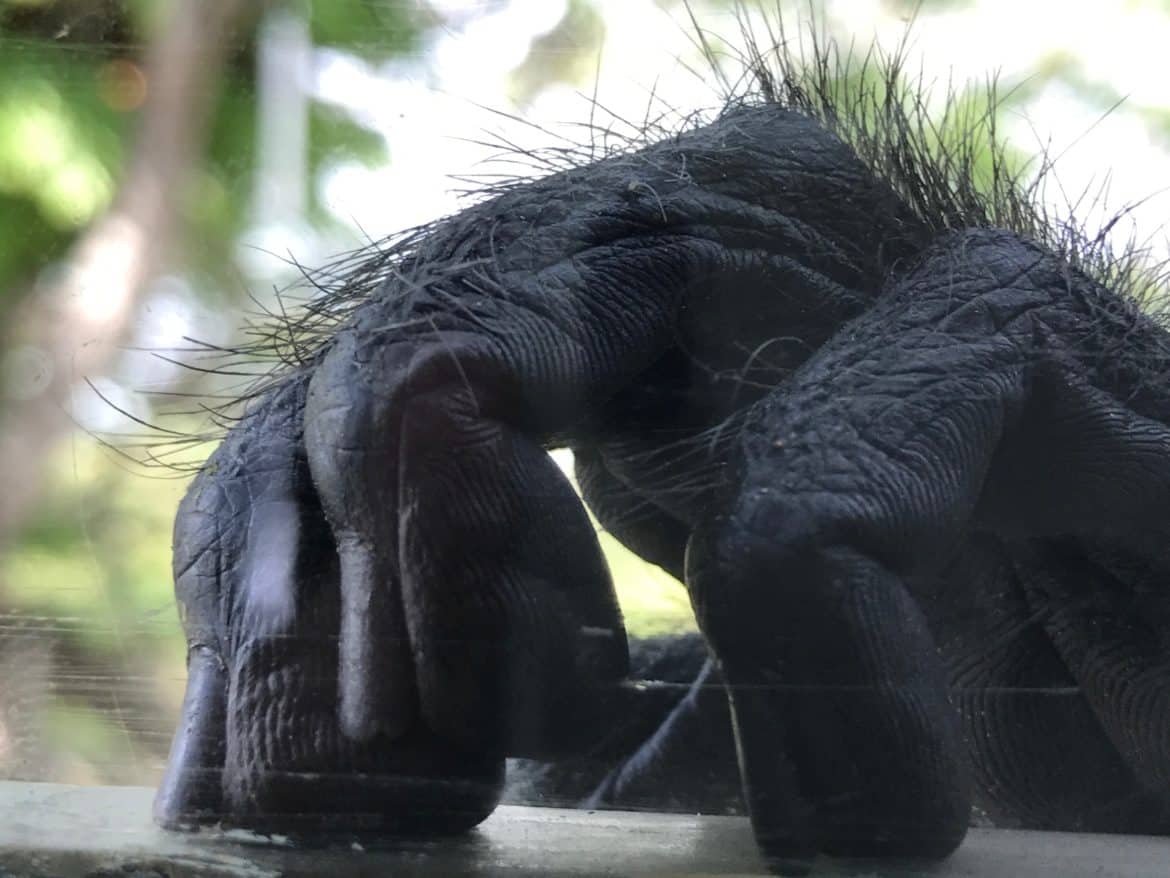 Runner-up: Don't Give a Monkeys, Sophie Hakes
Sophie says: "We took this as we checked into our hotel, there was a big tree out the front and its branches were close to the windows so multiple monkeys playing in the tree and onto the window ledges. One monkey in particular sat on our ledge for a while, it was not put off by us getting so close to him on the other side of the glass and taking pictures. Shortly after this though, he went bananas and was jumping from branch to branch at high speed, making tons of noise and bearing his teeth – not sure what spooked him (though it wasn't us!). It was a real treat to see a monkey up close, and to see how human-like his hands were!"
Tom says: "This is a very intriguing photography and took me a couple of seconds to work out what it is. It's both very human but otherworldly – is it a spider or a monkey or what exactly?  I love the fact that the photograph has picked out such an intriguing detail. Most people would shoot the animal as a whole and it's always good to be thinking, 'How can I make this photograph different from how everyone else is shooting it?'"
And a very special mention to Paul Skehan for two of his fantastic photographs…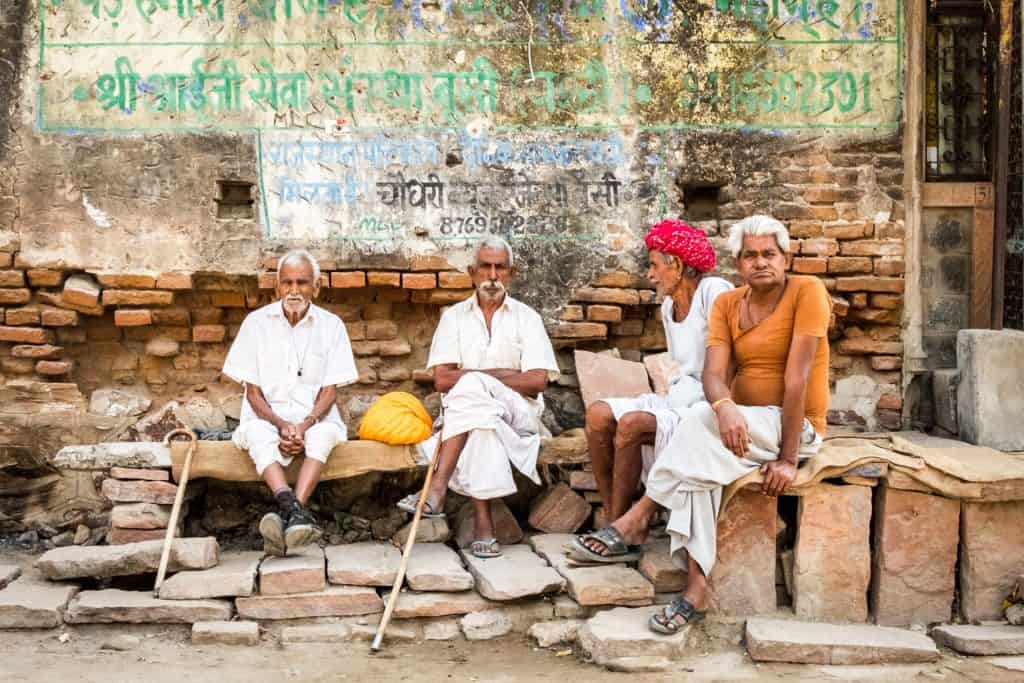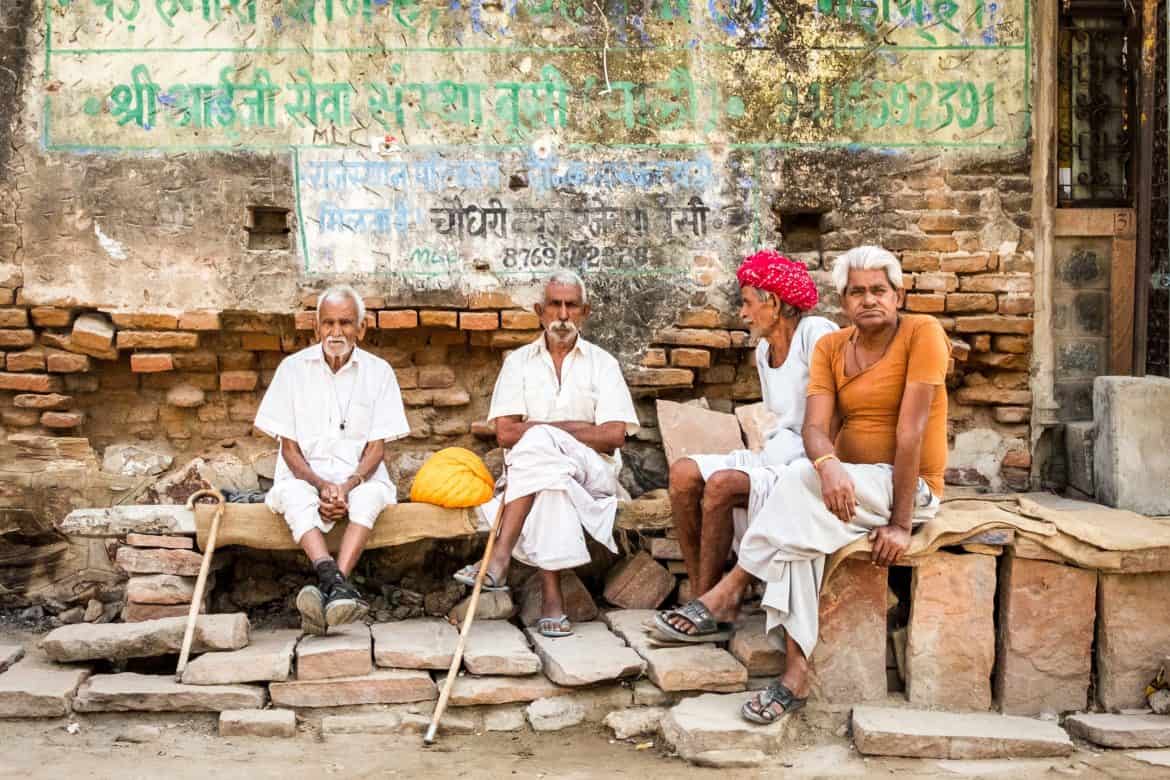 Gentlemen of Leisure, Paul Skehan
Paul says: "In villages throughout  Rajasthan small groups of men are to be seen sitting and relaxing in each others company. I love the wonderful colours of the painted background also."
Tom says: "What first struck me about this photo was that all four men all have completely different poses with the arms, legs, head, hairstyle. I love the colour of the hats and the fact that one is on and one is off. Each man has a great story in them and this photo makes me imagine what their lives are like. The writing on the wall is intriguing as well – it could be something really mundane or something political or controversial."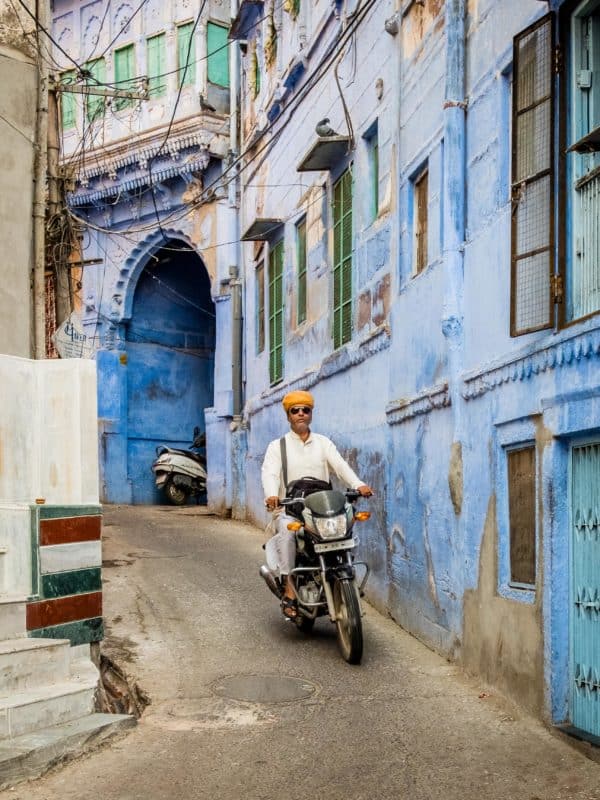 Moped Rider, Paul Skehan
Paul says: 'A very typical scene in Jodhpur with its famously blue-painted houses, the moped a very popular and practical way of darting through the narrow streets and alleys.'
Tom says: 'This is a really well-composed photograph that makes you look again and again at all the little details. The way the road bends around at the top, the beautifully crafted details in the wall, the random patterns in the wires. And then on top of this – the obvious – the unusual colour of the walls and of course the strong looking man who is in exactly the right place in the photo. The best photos want you to keep looking and this successfully achieves this."
---
Well done to everyone who entered the 2017 competition. So many of you submitted fantastic photographs and it was incredibly difficult to come up with a shortlist.
The 2018 competition is now in full swing. If you've taken a photo you're proud of on an ETG holiday, please submit your entries by emailing:
Please include a brief description of where it was taken and why it inspired you. Note: Maximum of 3 photos per person!
---
About the judge: T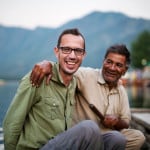 om Parker is one of the top travel and lifestyle photographers in the UK. His career as a photographer was established during the Asian Tsunami in 2004, when his photographs of the unfolding tragedy were used on the front pages of almost every international newspaper. Nowadays he's renowned for capturing exquisite, iconic images of some of the most beautiful places on earth. View his portfolio here.