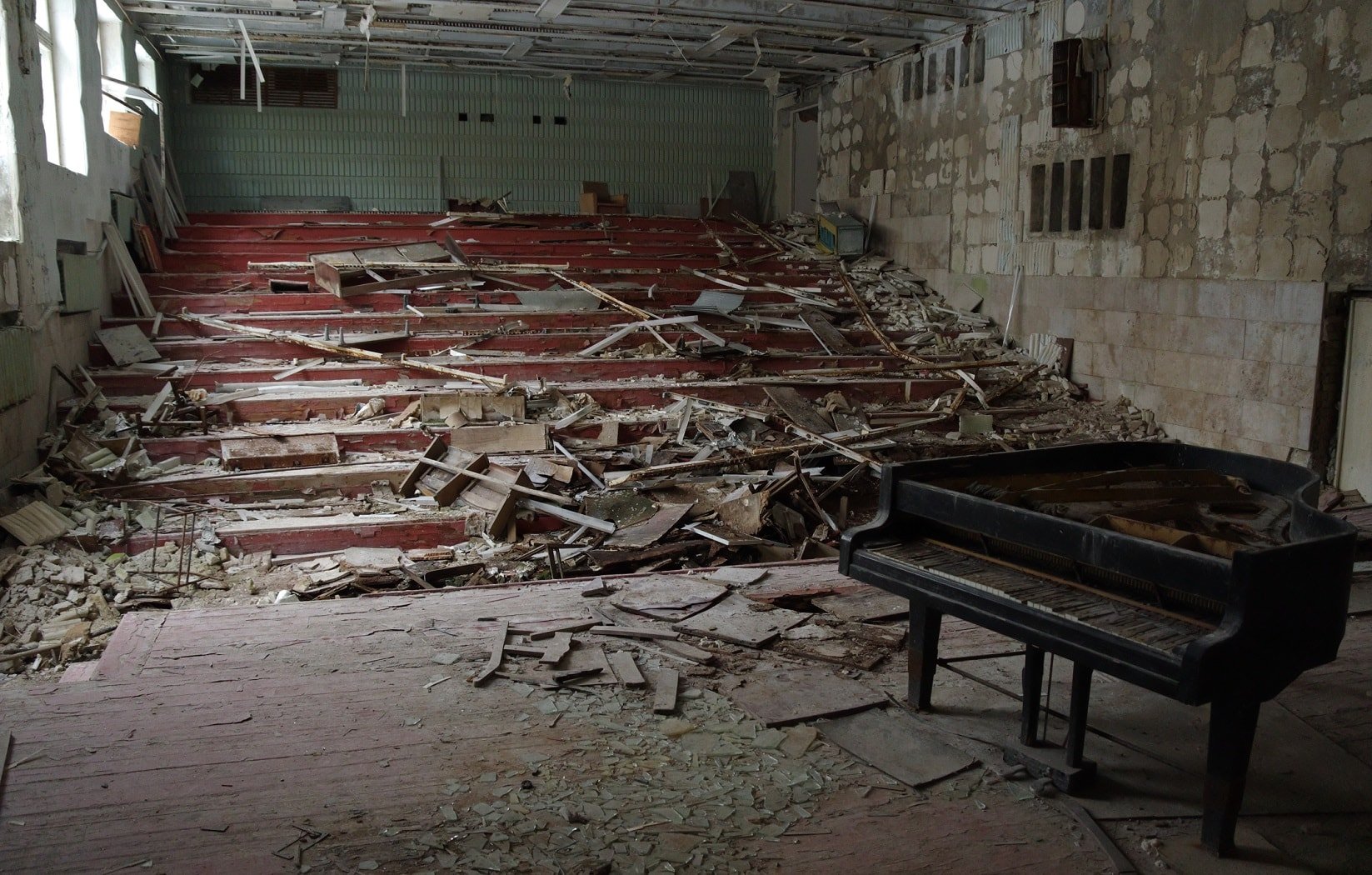 "I recognize that piano in the photo! But it's in Chernobyl, not Siberia ;-)"
So started an email I had in my inbox first thing this morning from ETG friend and customer and leading expert on 'Dark Tourism', Peter Hohenhaus.
It was the second of two emails this morning from customers who first booked with us way back in 2007 and 2009 and it hugely cheered me. It reminded me that the values and passion upon which ETG was founded have endured throughout our 14 years of helping travellers reveal the fabric of Asia. These two people come from very different backgrounds (a Chelsea supporting city lawyer and a German academic) and travel in very different ways (no-one travels quite like Peter Hohenhaus). But they're both people who like to experience a country, they're both curious and interested and open. I'd say in these respects they're typical – it's an outlook and an attitude that typifies our clients rather than demographics or background.
As a business, we've been very much struggling to keep putting one foot in front of the other – you can read a personal update on that here. We've also been hearing some shocking stories from our partners, guides and freelancers in Asia – but particularly Sri Lanka, where they seem to have less of a safety net built up. With no immediate return to travel ('our' destinations still won't let in Europeans), it has been quite tough to stay motivated. So this was a timely reminder that we will get back to what we do best – and what we do bloody well. It makes an impact too, as shown by the fact that we have so many clients who have stayed with us over the years and often followed our suggestions about where to travel as well as places they've always wanted to visit. Thank you both for the reminder!
But back to the picture (above)! An almost identical image was posted as part of an email in which we featured a brilliant new book entitled The Lost Pianos of Siberia by an intrepid journalist (and friend of ETG), Sophy Roberts. I guess we didn't expect anyone to pick up on the fact that this particular lost piano was in fact in Chernobyl! Without Peter, who pointed us towards this fascinating chapter he had written on his trip to Chernobyl, we would never have known. (As an aside, Dark Tourism is an interesting subject and in my opinion and an extremely interesting and sensitive way to approach a destination. For those interested, please read our interview with Peter on Dark Tourism).
CURIOUS ABOUT THE ETG COMMUNITY?
Head to our website to find out more about ETG. Alternatively, don't hesitate to get in touch with us on 020 7924 7133 to discuss future holiday plans, ask questions about travelling to Asia, or just have a friendly chat about travel.
To find out more about our approach to travel in the current climate, please see our COVID Promise and £100 deposit scheme.

We don't believe in standing still. Watching the world go by through a window. Hearing it through the stories of others.
You want to be in it, out there. Asking questions and finding answers. Finding yourself in worlds unknown. Finding the path less trodden. Meeting people with a different story to tell.
Just ask why, what, how, who? We'll never stop helping you find the answers.
Our travellers come home with stories to tell, memories to keep and new ways of seeing their lives around them. That's what happens when you truly connect with a destination.
FREE YOUR CURIOUS SIDE WITH EXPERIENCE TRAVEL GROUP

FREE YOUR CURIOUS SIDE WITH EXPERIENCE TRAVEL GROUP