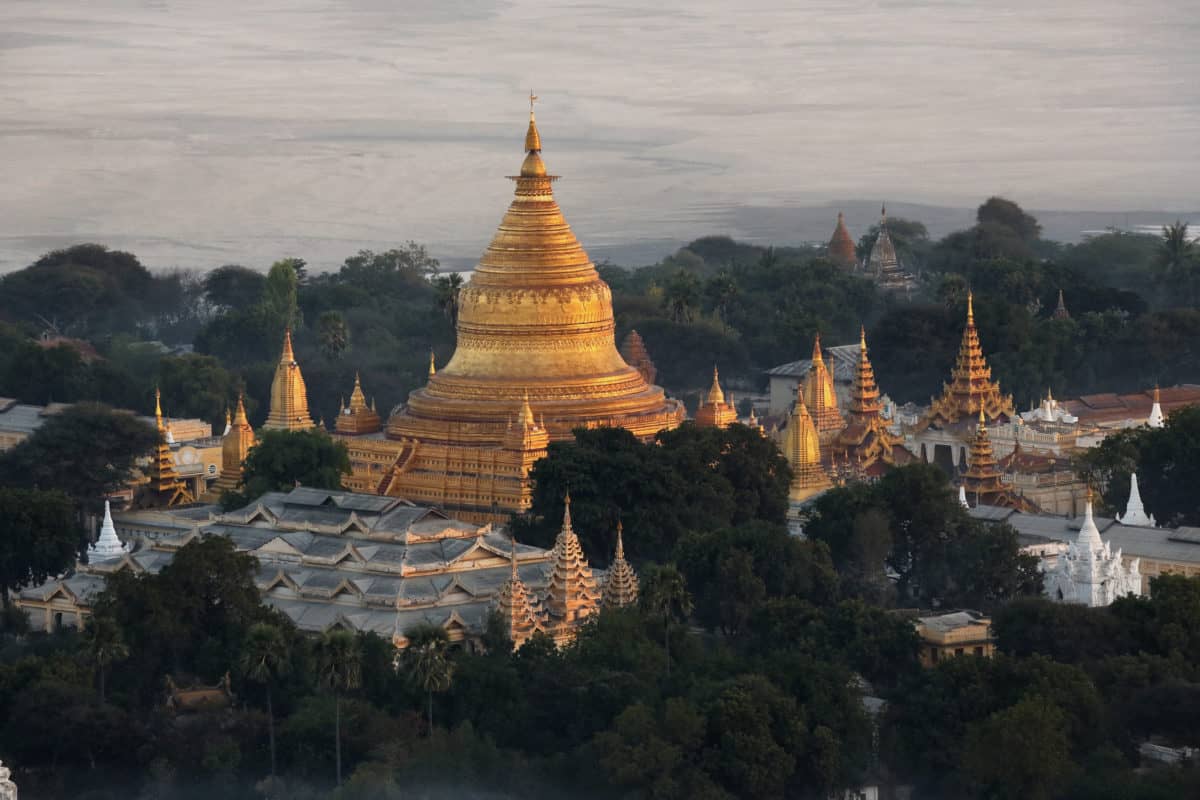 4th February 2021: The Military Coup
I would like to address the elephant in our room (beyond Coronavirus) right now – which is what happened in Myanmar over the weekend. As you have probably read, there was a military-led coup with Aung San Suu Kyi and her fellow NLD (National League for Democracy) leaders put under arrest.
A shocking, yet not altogether unsurprising turn of events. It's just very sad and unsettling and such a setback for the remarkable people of Myanmar, who have already weathered too many years of political unrest. Judging by the level of support the NLD received in the November 2020 elections, there is overwhelming support for a democratic process in the country.
Our in-country partners for Cambodia and Myanmar are an inspirational couple who built their sustainable and values-led business from scratch. They are understandably distraught; though living in Phnom Penh, they are deeply concerned about friends and family directly affected by the coup and now face more angst after nearly a year of no travel. Our thoughts and prayers are with them.
We will continue to monitor the situation and advise if travel is safe and worthwhile, both for the people of Myanmar and for you as travellers. For those who have travelled to Myanmar, I'm sure your thoughts are with the amazing people you met along the way.
We have been closely monitoring the political situation in Myanmar for a number of years. For those interested in the evolution of events from a travel perspective, please see the article below, originally published in 2018.
October 2018
"I still don't think you should be promoting holidays to Myanmar" was a comment made to me recently by a thoughtful correspondent. They weren't a previous client, but they were readers of our newsletters and regularly interacted with our blogs. They had clearly cared about the issue and I felt they deserved a response. Here it is.
Firstly; a disclaimer. In a newsletter, I once encouraged our clients to visit a certain country soon after a natural disaster and my mother told me off: she said it sounded a little self-interested. She told me to recognise my self-interest next time. So, acknowledging that my mother is generally right, I'll start by saying, that yes, I am partly motivated here by self-interest. Myanmar has been a key destination for Experience Travel Group since 2011 and we have suffered a little (I stress a little; in travel, one expects these issues and must allow for them) in a business sense from the precipitous drop in bookings since the Rohingya crisis made international headlines. I am also very proud of our offering within Myanmar: along with our local partners we have built, over the past 7 years, a fantastic team of guides, drivers and some really unique experiences and routes, both on and off the trodden tourist trail.
I am not here to defend the regime in Myanmar, nor even 'The Lady' Aung San Suu Kyi. For one thing, I am not qualified. I haven't visited Myanmar within the past two years and even if I had, there is very little I would have seen from a political point of view. My contacts are overwhelmingly Burmese and though not pro-Government, they would bring only a limited perspective. I've read and seen what others have on the news in the UK. From what I've heard, it seems fairly indefensible.
So why then do I think that visitors should continue to visit Myanmar? Well, I don't quite say that. I think that people should make up their own mind and follow their own conscience. I do think there are good reasons to consider Myanmar for a trip now though. Apart from self-interest, I was motivated to write this by one of our good friends and guides within Myanmar, Nyi Nyi, who recently emailed me. He told me that when asked why visitors should still come to Myanmar, he says: "because isolation doesn't help humanity and travelling is the best to bind people together". He added. "I just think that seeing is believing, so please give your clients a chance to experience the beauty of Myanmar and its people".
The Experience Travel Group team of Guides have trained hard to get where they are, with the majority of them young people who have come of age after the worst of the junta years and were excited by the new possibilities opening up for them.
It's not just guides of course; the nascent economy developed rapidly after the country opened up in 2011 and countless individuals have been able to build a successful career in the tourism industry. The hotel staff of course, many of whom are taken on seasonally according to demand, the drivers and jobs associated with transportation, the operations team in the office in Yangon, the boat drivers, the temple workers and monks, the flower sellers and postcard vendors, the list goes on and on. All of whom saw a sharp improvement in living standards after the country opened up in 2011.
Worth noting here that we do not work with a government owned local operator and never would. We also do our best to avoid military/government owned or associated enterprises too (that this is not 100% possible). We do try and work with community owned and funded initiatives which help young people, as we do across Asia. In our recent 'Not-A-Brochure' there was a fantastic interview with Khin Hnit Thit Oo, the owner of Linkage Café in Yangon, a restaurant that not only serves fantastic food (and is part of one of 'Experience Travel Group's 'signature' tours of Yangon) but also trains up young chefs from disadvantaged backgrounds. She had this to say:
"Each trained and successful young chef has the potential to create a butterfly effect in his or her community. One of my students returned to his hometown and became a top chef there. He is now training others and his salary helped his siblings finish high school. Many of the trainees end up supporting their families. When they see that they can create something beautiful in the kitchen and feed people, it leads to fundamental shift in how they see themselves: they aren't just a 'street child' anymore."
It is tourism that supports this, both financially and in a sense by showing people that they have skills that are highly valued and can be developed.
I also asked Chris Kingsley, an American who knows Myanmar extremely well and who co-founded the incredible 'Wa Ale Resort' in the Mergui Archipelago, what his thoughts were. He told me that "Myanmar is a brand new democracy and mistakes will be made. Please do not hurt the nation of over 70 million people for the mistakes of a few. The country and people need the support and help of the international community. Isolating Myanmar again will be the opposite of what is needed in this struggling nation".
I should stress that this was his point of view and that everyone should make up their own mind. I'm not sure I'd class the situation as 'mistakes' either – but I can understand his point. What does a decision to boycott a country gain anyone? I certainly don't have any special political insight. I do however, have some insight into how travel, done the right way, with a positive spirit, can improve the lives of people it comes into contact with. It can have grave downsides too, of course, but that's a blog for another occasion. Suffice to say, the sort of curious travellers that travel with Experience Travel Group are almost uniformly a great boon to the countries they visit. If you had ever considered Myanmar as a destination, don't write it off now.
And one more thing:  Personal Safety Is Not a Concern
Many potential travellers are put off visiting Myanmar at the moment by associated safety concerns. Please bear in mind that the Arakan Mountains separate Rakhine State, the place where the Rohingya population live, and the region which you might visit as a traveller. Myanmar is a massive country and the regions set up for tourism are relatively limited. There are no particular security concerns around Myanmar for the tourist regions at all at the moment.
Please see here for our previous article on the political situation in Myanmar in December 2017.
---
For more information about the political situation or suitability of Myanmar as a travel destination, please do call us on
020 7924 7133

.