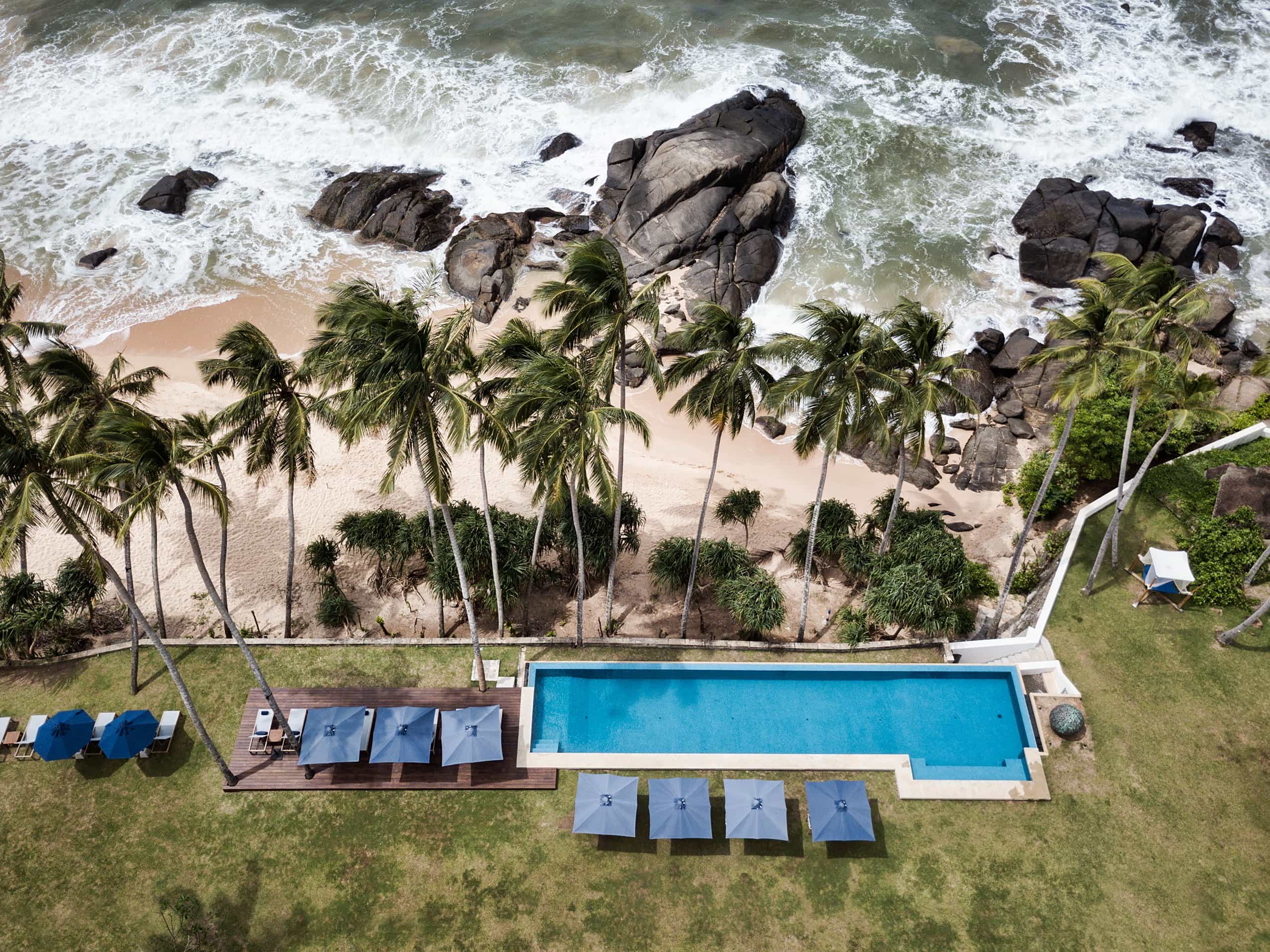 Updated: July 2019
As Sri Lanka travel specialists, we at Experience Travel Group are often asked questions about the island (and we are more than happy to answer them!). But there is one question that we get asked more than any other: What are the best beaches in Sri Lanka?
It's not an easy one to answer, as there are so many great beaches. I've worked in travel for over twenty years, and the rugged beaches of Sri Lanka are some of my favourite in the world. However, the weather in Sri Lanka is quite complicated even on a fairly small island, and sea conditions vary hugely.
As such, the best beach to visit in Sri Lanka depends to some degree on the weather. Sri Lanka is tropical and has no distinct wet season throughout the country. This means different beaches are better at different times. To further complicate the picture, safe swimming in the sea is only possible from certain beaches at a certain time of year.
As a general rule, if you want to be assured of quality sun time on the beach and a calm and flat sea choose a southern or western beach from December through to April. From May to September, an eastern beach is your best bet.
Eastern beaches generally enjoy excellent weather from February to April too – but not always a flat and calm sea. Southern and western beaches generally have good weather from late July to September, but sea swimming is rarely safe at this time.
A disclaimer! Some years, the monsoons arrive early or late and sometimes do not appear at all! This changes both rain patterns and the behaviour of the sea. Our specialists are more than happy to chat through which beach might be the best option for your Sri Lanka holiday at the time you wish to travel – just let us know.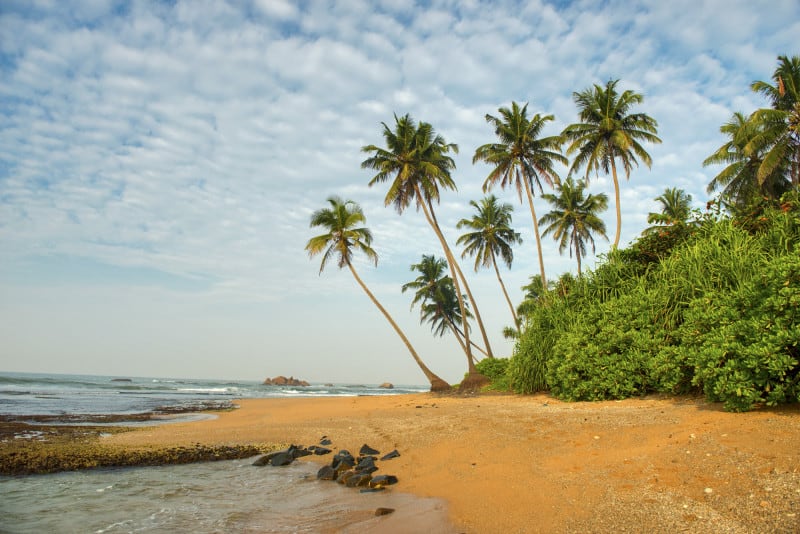 The Best Beaches near Galle
Galle now jumps to mind when people think of a Sri Lanka beach holiday. The sleepy old port town, with its fine old walled Dutch Fort is surrounded by excellent beaches – though has none itself. It does make a great base for exploring the local beaches, as it has superb restaurants, great shops and a laid back, vaguely bohemian vibe.
The sea is generally safe for swimming during the January to March period and in sheltered parts outside of that time. Advice must always be sought, though.
The nearby beaches of Unawatuna, Thalpe and Wijiya have a range of excellent accommodation and good beachside places to eat. There are places to swim in the sea which are sheltered and therefore safe most of the year. These beaches are particularly brilliant for small exclusive boutique hotels, such as Apa Villa and gorgeous beach villas like Southpoint Villa. Cape Weligama is a brand new exciting hotel that is making waves now too. For a counter-intuitive suggestion, think about staying inland. The countryside inland from Galle is among the most beautiful in the country, and that is saying something. You can still easily access the beach and hang out at places like Wijiya. Why House and Kahanda Kahanda are among the most beautiful hotels in Asia.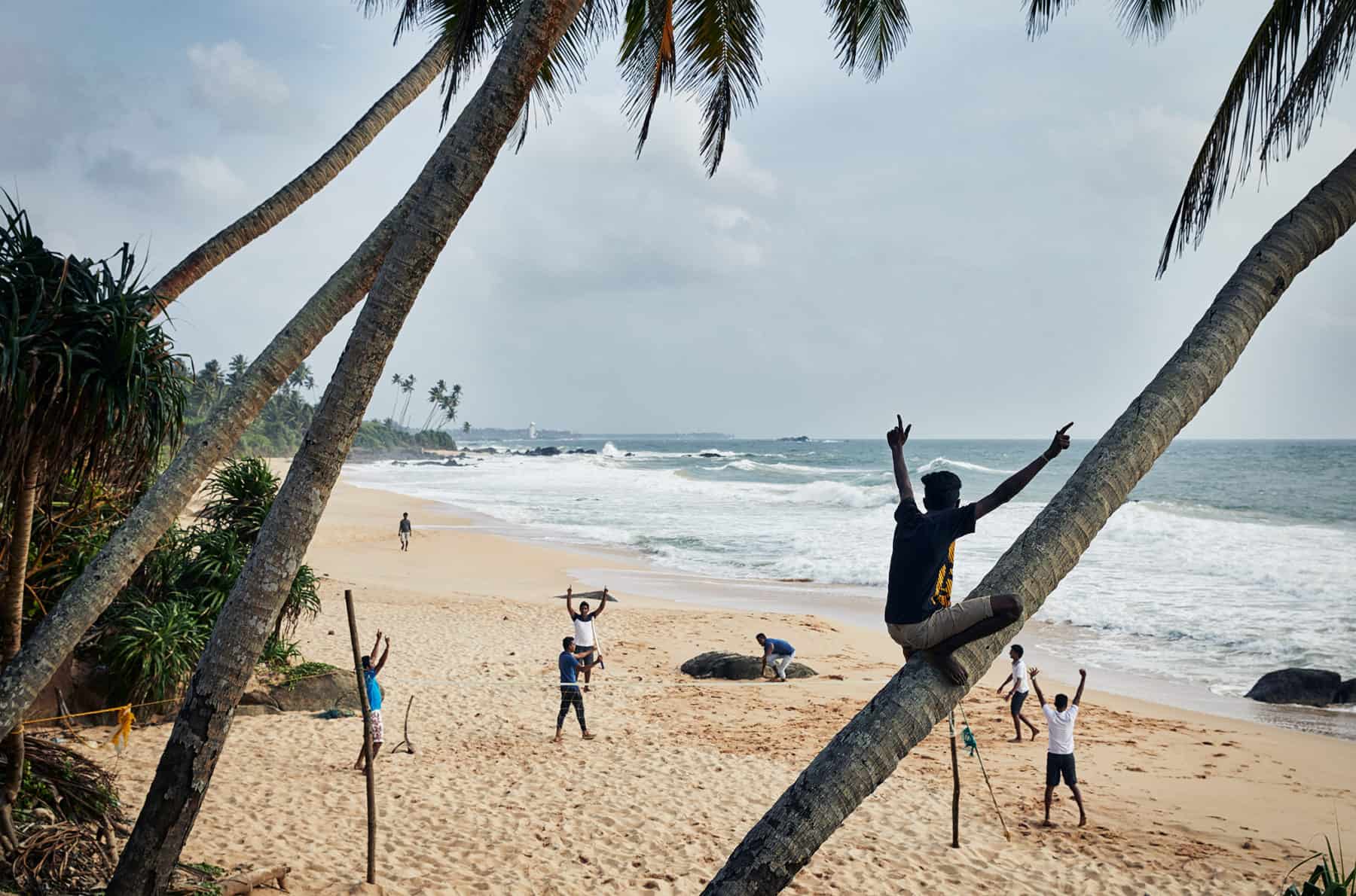 The Beaches of the West Coast
These are the famed beaches stretching from Colombo down to Galle – wide, sandy and palm-fringed. Bentota Beach is the most famous, designated a tourist development location back in the '70s, and it has thrived ever since. If you want water-sports, busy hotels, restaurants and day trips laid on, this is the place to come. Just south of Bentota are quieter beaches, but still in reach. A favourite hotel in the region is Club Villa. To the north beaches such as Wadduwa and Kaultara have several excellent hotels and have the advantage of being in easy reach of Colombo. The Reef is the pick of the hotels.
To the south, Hikkaduwa is generally for backpackers and party animals, while Balapitiya (pictured), Ahungama and Dodanduwa all have excellent hotels a quiet beach and easy access to Galle and beyond.
The sea is generally safe for swimming during the January to March period and in parts outside of that time.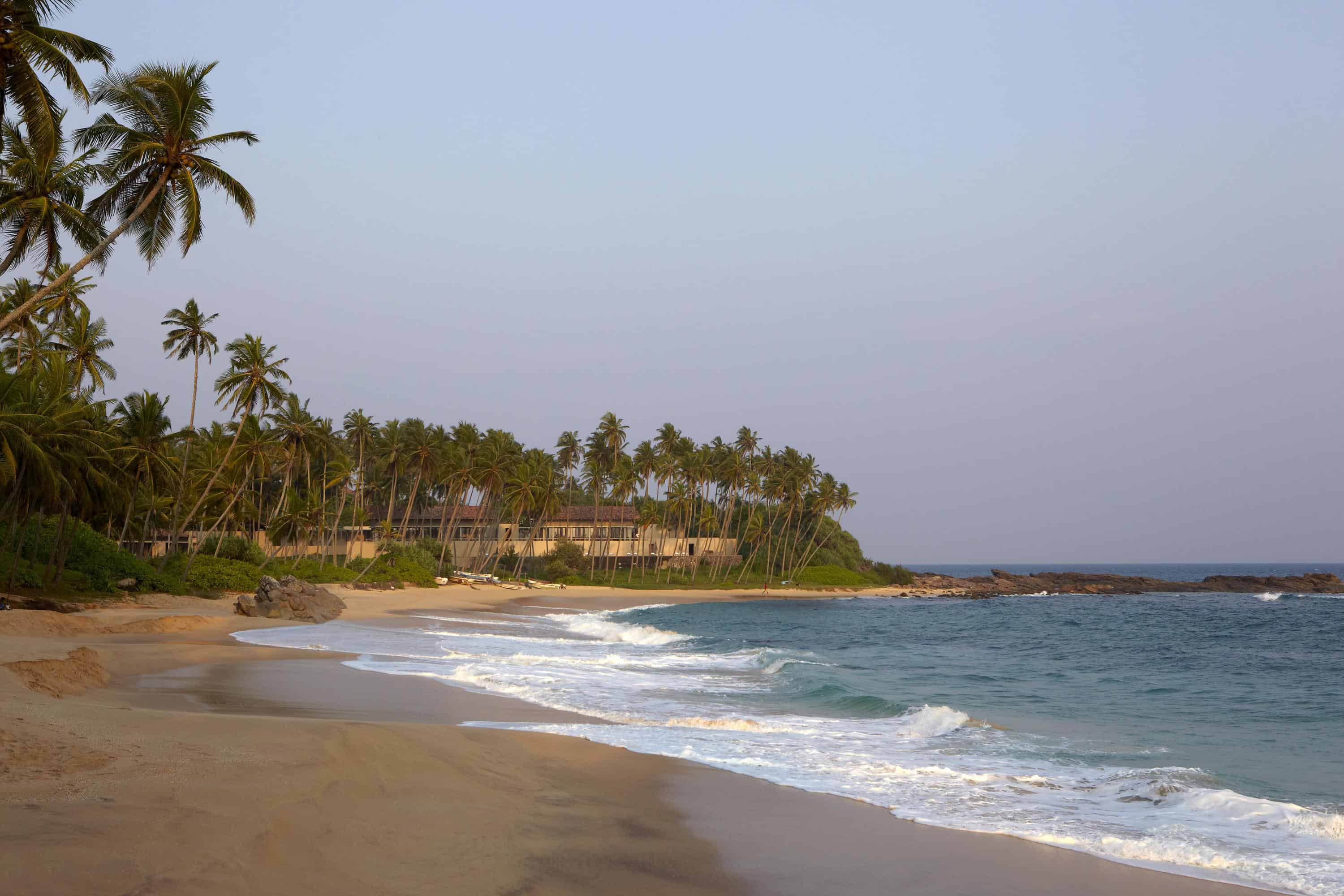 The Deep South Beaches – East of Unawatuna
Mirissa is midway between Galle than Tangalle and is the pretty little bay that I and many others fell in love with when it was a tiny little fishing village 15 years ago. It still retains a backpacker vibe, but low key and fun and there are now some excellent hotels. As you go further down the coast, there are miles of golden sand beaches, with Tallala a stand out example. In the Tangalle area there are many fine beaches with Mawella reckoned to be the best. Tangalle is a quiet and sleepy and miles from the crowds of the west coast. Perfect for many and there are superb hotels such as Amanwella and Buckingham Place as well as lovely little villas such as Teak House. Staying at the Bawa designed Last House, would be a privilege for anyone. Beware though, swimming in the sea is very often unsafe in Tangalle.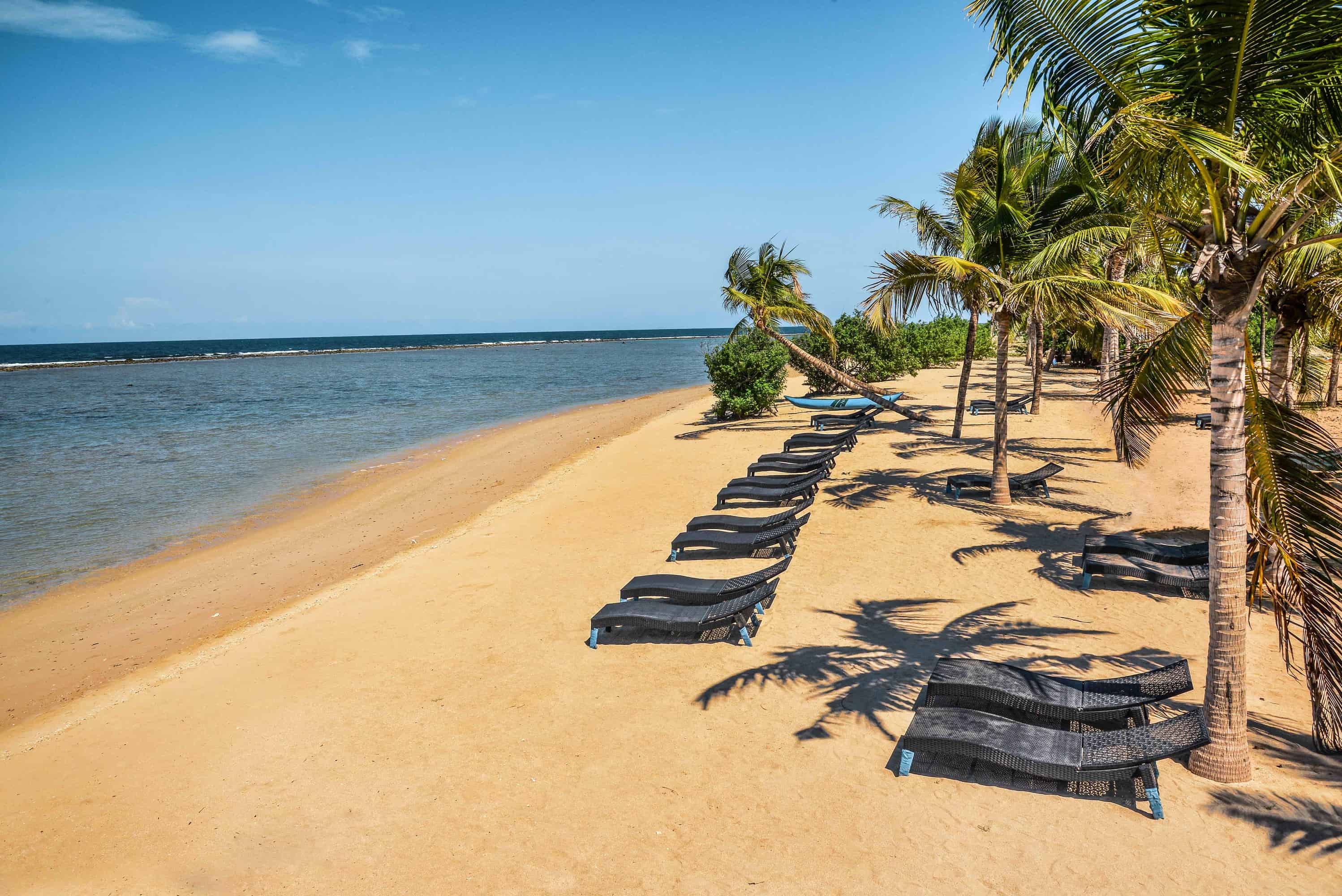 The East Coast of Sri Lanka
An entirely new region really for beach holidays in Sri Lanka, the east coast actually has the best beaches in Sri Lanka and certainly the best sea swimming.
Trincomalee itself has a beach, but as a large town, it is not really a beach resort as such (just yet). Just north of Trinco though are the famed sandy stretches of Upaveli and Nilaveli. There are plenty of hotel options too – at the time of writing Anilana is the stand out option. There is plenty else to do and see around Trinco town too, which makes it a brilliant beach destination.
Further north, at Kuchaveli, still wild elephant territory there is some limited development including the gorgeous and secluded Jungle Beach.
A couple of hours drive to the south are is the famous Passekudah Bay. It is revered by Sri Lankan's largely because of the wide gently sloping bay, which makes sea swimming safe year round and in season provides the kind of flat azure waters people dream about. It used to be dead quiet too – but now there are many hotels springing up. The pick of the bunch would be Uga Bay and the Anilana. The exclusive Maldives brand, 'The Beach House Collection' also has a hotel there, The Sun Aqua.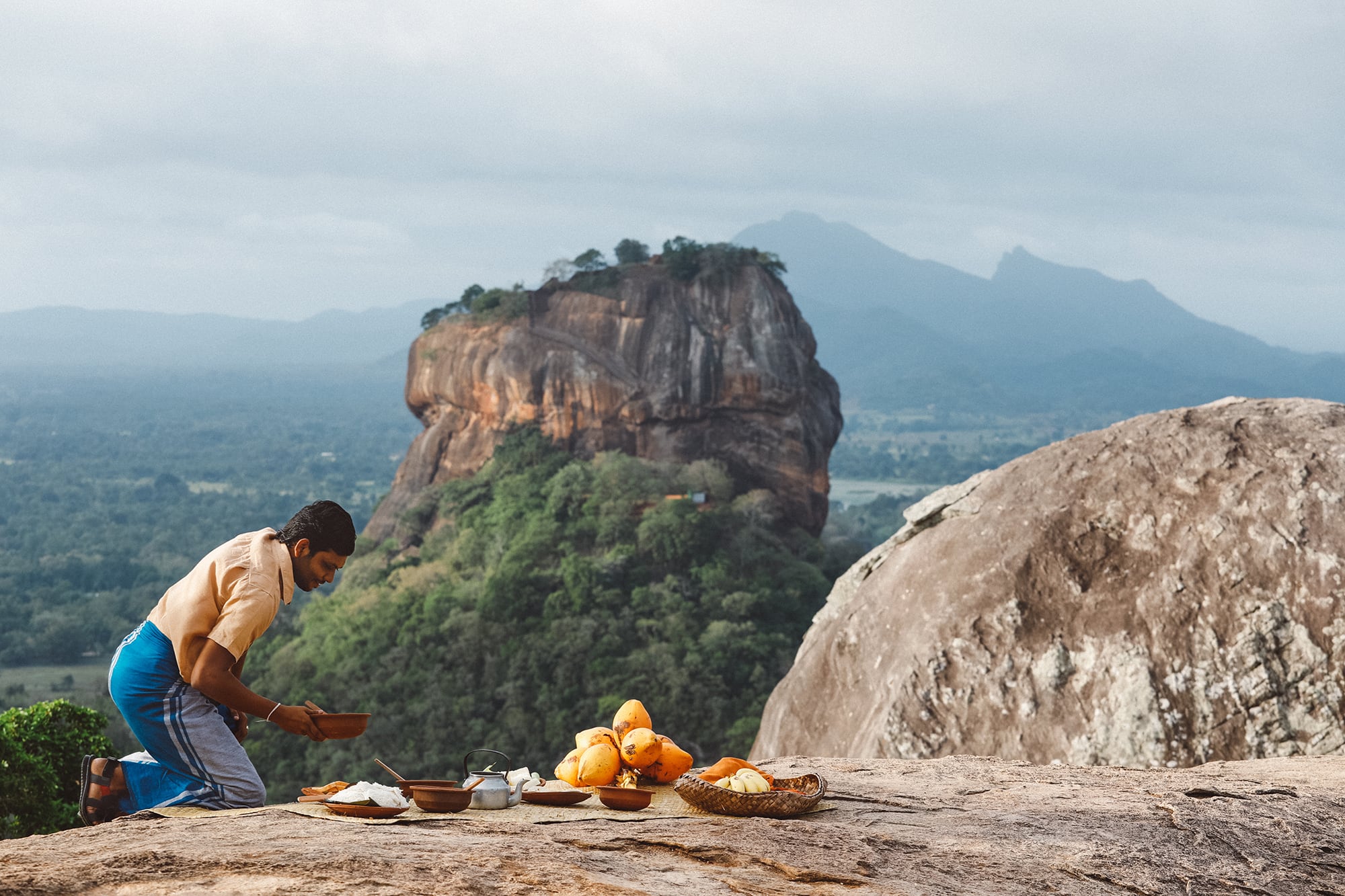 Sri Lanka beyond its beaches
Worth noting that, in my opinion, Sri Lanka is far more beautiful inland than on the coast. The beaches are lovely –no doubt, but they are no better than those in neighbouring countries such as India and Thailand. Inland is where Sri Lanka really comes into its own. From the lakes and plains of the central region, to the tea clad hills and the lush tropical hinterland, Sri Lanka is possibly the most varied and beautiful island in the world – at least for its size. It is impossible to reach all of this variety and scenery from the beach, so I would suggest that you vary up your trip with a couple of inland stays too.