Community-based tourism is a form of responsible travel that is gaining in popularity across the world. It denotes a type of excursion that is created with local communities, often in rural areas, in which travellers are invited to spend time with the residents to experience their way of life. On a recent ETG trip to Thailand, I researched a few community-based tourism projects and can say whole-heartedly that these excursions can be extraordinary, enhancing both your understanding and enjoyment of the destination you visit.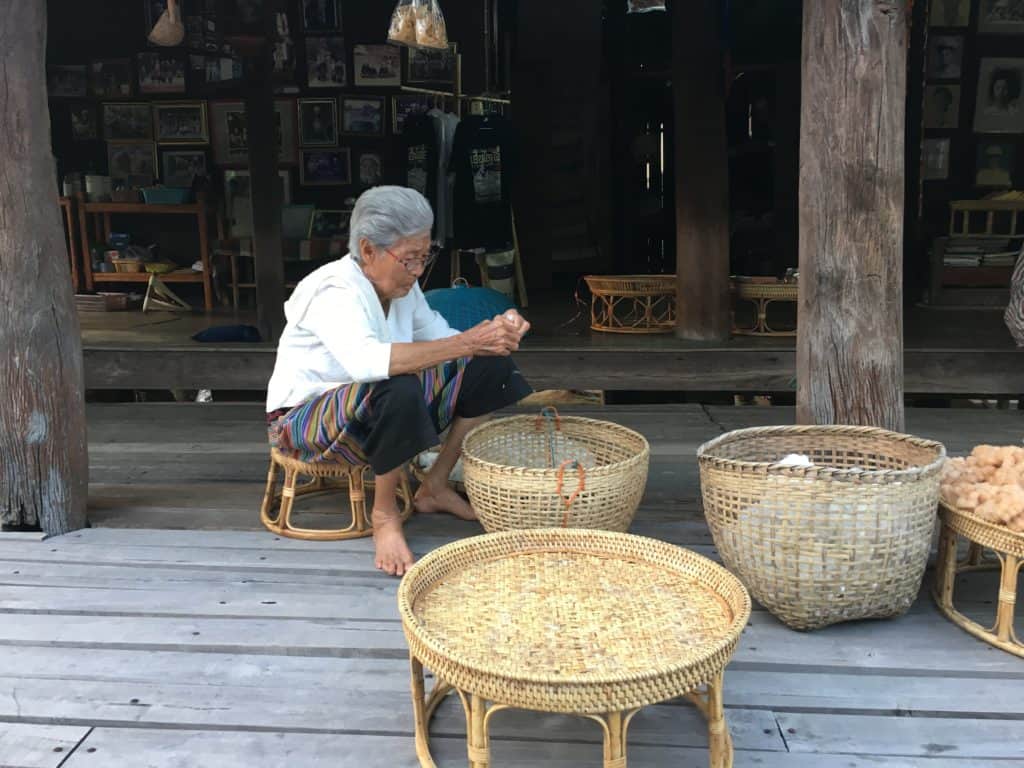 A Travellers footprint
Over the past few years, we are all becoming more aware of our environmental footprint, but at the same time more of us are travelling than ever before. As a sustainable travel company, we have spent a lot of time thinking about how the principles of sustainability can be applied to the holidays we put together. In our view, responsible travel doesn't just encompass issues surrounding waste and pollution – although these do play a large part. We also believe that it is incredibly important to travel in a way that is respectful to local communities; we're conscious that over-tourism can have a huge impact on people's livelihoods.
Community-based tourism in Thailand
That's why we at ETG have been creating more excursions with the principles of sustainable travel in mind. And, the good news is that we have found that travelling responsibly can actually lead to amazing experiences, and nothing proves this more emphatically than the projects I have just spent time at in Thailand. Our brilliant local partner, Nutty, is passionate about creating tours that are beneficial to all – the guests, the guides, the local people and the environment. His belief is that local communities have a right to contribute to the tours of their area, which means you gain an authentic insight rather than just observe something that has been manufactured for tourists' eyes.
That is what I particularly love about this type of experience. You don't get the sense that you're gawping at people or intruding in their lives. In each experience Nutty guided us through, we felt welcomed and, with Nutty to translate our questions, we were able to make connections with the people we spent time with.
Plus, we were taken to places that we would never have found on our own. The villages we visited are by no means on the tourist trail and some barely had any public transport links. But, as part of an ETG holiday, these areas don't even feel hard to reach; one village we stayed in was just an hour's drive from popular Chiang Rai and we were transported to and from our destination with ease.
The best bit, though, is simply that you can have pretty extraordinary experiences. In the paddy fields around rural Phayao, we met a man who had invented his own renewable energy source using discarded rice husks (he had even built his own generator using scrap metal – really, it's worthy of a blog on its own). We visited a beetle farm, watched people dye and weave traditional clothes. At our homestay, we picked fresh herbs from the garden and helped cook an authentic northern Thai meal. These ended up being some of my favourite moments from my trip.
The Benefits of Community-based Tourism
You don't have to do an entire 'community-based' holiday. But they are fantastic as a way of making connections and experiencing something truly unique. so why not include an excursion or two?
Yes, community-based tourism contributes to the economic development of local communities. Yes, visiting lesser-known spots helps combat the problems of over-tourism. But this is not just something you do to feel smug or worthy. It's fun, different and genuinely enriches your holiday. In essence, community-based tourism is a life-enhancing way to step away from the everyday.
---
Curious to know more? Do get in touch with a Thailand specialist today on 020 3468 3029. If contacting us via email is easier for you, you can do it here.  Alternatively, take a look at our suggested Thailand holidays.
---