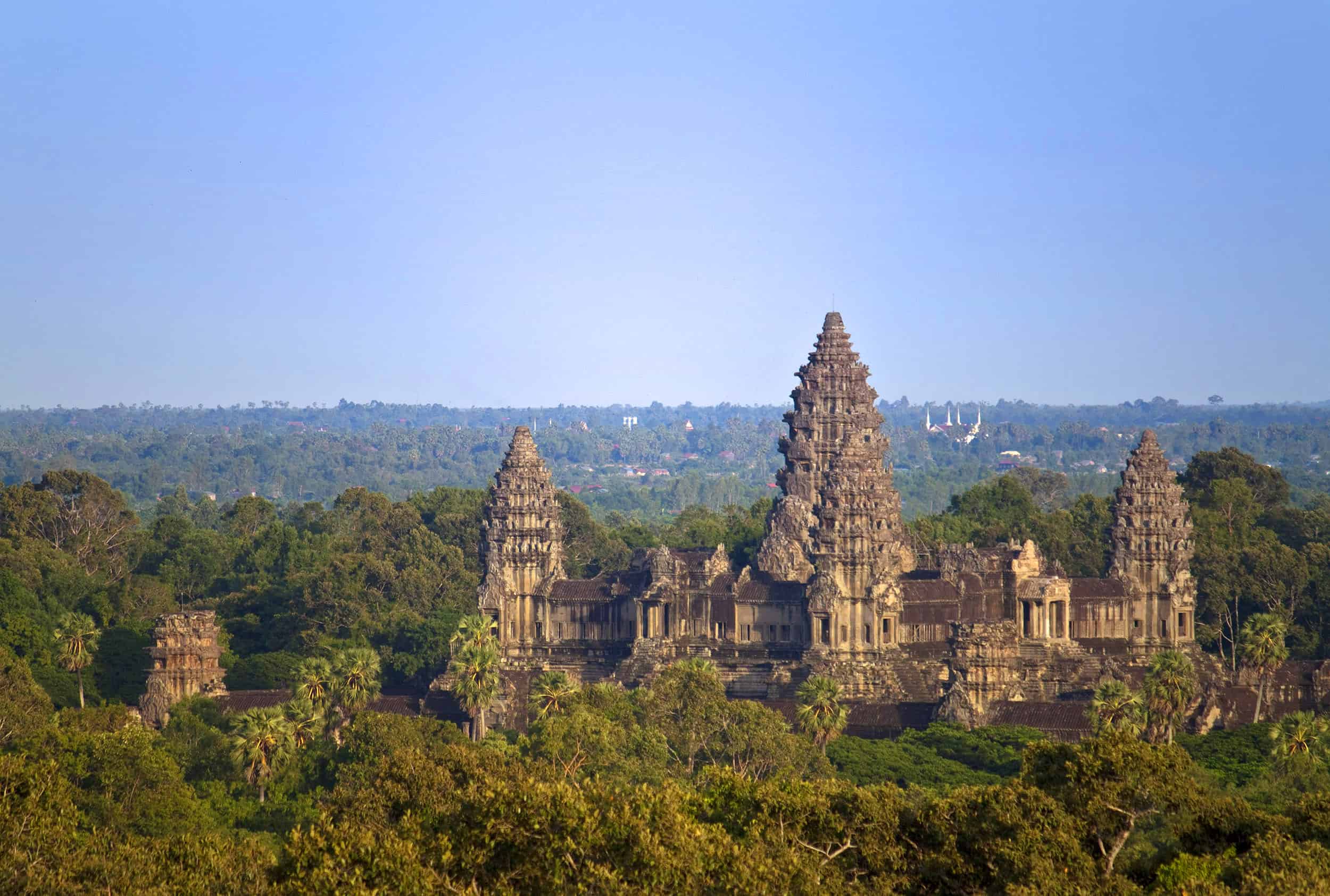 This article focuses on the critical question, 'Can I travel to Cambodia now?'. We'll detail if and how you can travel to Cambodia and the practicalities of travel there too. The good news is that as of 15th November 2021, Cambodia is open to fully vaccinated travellers
Like some of its neighbouring countries, Cambodia reported few COVID cases during the first year of the pandemic. The Kingdom then began to see an uptick in cases in conjunction with a community outbreak on the 20th February 2021 followed by the emergence of the Delta variant in April 2021. However, unlike many of the other countries in Southeast Asia, Cambodia didn't really have a pronounced spike with cases fluctuating between 400 and 800 a day for most of the year in a population of 16 million.  This may be explained by its excellent vaccination rate. 
When will Cambodia open its borders to foreigners?
On 14th November 2021, Cambodia announced an immediate lifting (from 15th Nov) of all quarantine requirements for fully vaccinated travellers. Prior to this, the borders hadn't been completely closed but most visitors needed to obtain a visa prior to arrival and quarantine for 14 days on arrival at a specific pre-booked hotel in Phnom Penh.  It was initially anticipated that Cambodia would open a couple of key destinations but the entire country is now open to those who are double vaccinated following a highly successful vaccine rollout in Cambodia itself. This is great timing – at the beginning of the dry season and in time for the peak travel seasons for holidays to Cambodia.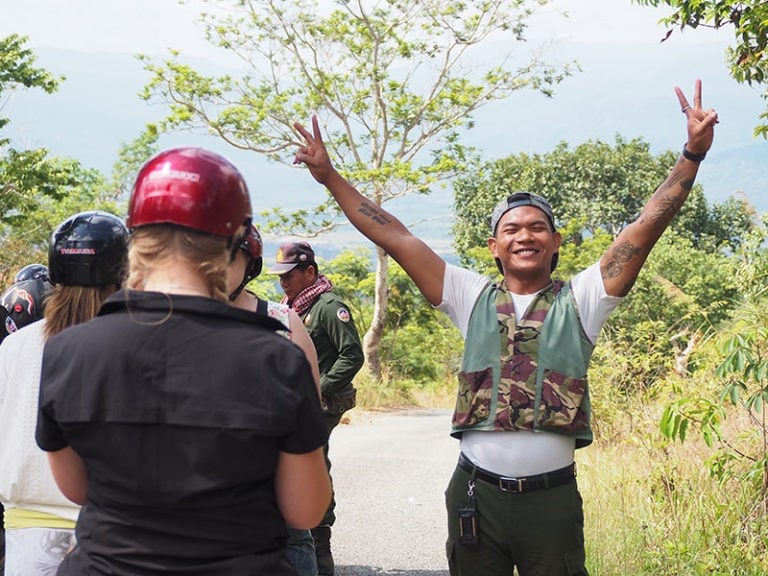 Is Cambodia on the UK 'go' list?
Cambodia was never on the UK Red List and automatically switched to the UK "Go" List when the traffic light system was scrapped on 4th October 2021. This means that double-vaccinated travellers need only to take a Day 2 lateral flow test on return to the UK from Cambodia. 
What are vaccinations levels like in Cambodia?
Cambodia has had remarkable success with vaccination and ranks alongside much wealthier Singapore in having one of the best vaccination rates in Southeast Asia.  At present (November) 80% of the population are fully vaccinated and Phnom Penh claims to be one of the most highly vaccinated capital cities in the world. Vaccination rates are still increasing and children from 6 years old are now being vaccinated. 
Do I need to be double vaccinated to get into Cambodia?
Yes – this is a requirement as Cambodia eases the arrival quarantine requirement from 15th November.
We're yet to know the details for children under 18.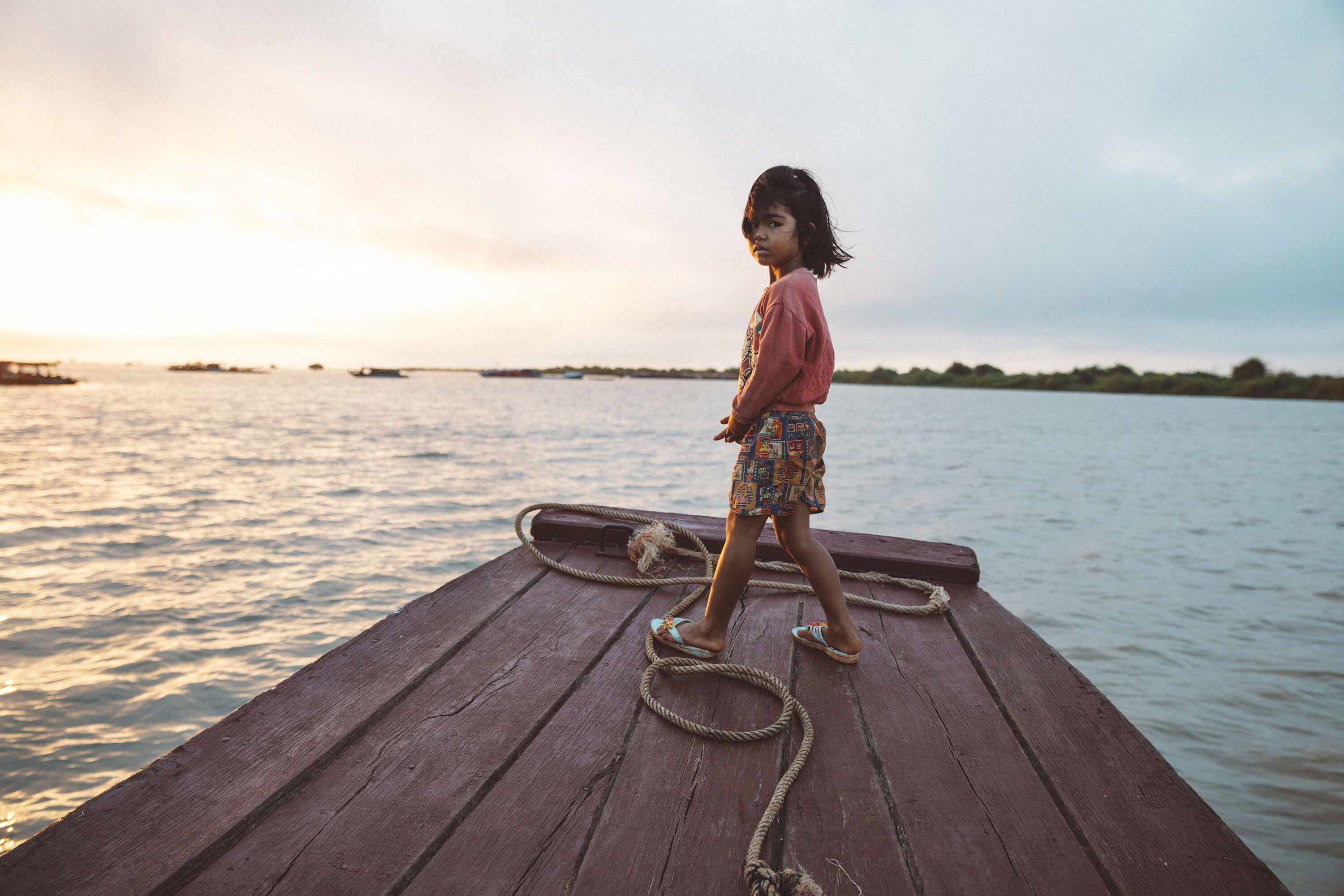 What tests do I have to take to get into Cambodia?
A negative PCR test is required within 72 hours of departure. You will also need to take a lateral flow test on arrival. 
At present, in addition to the test on arrival, it is also necessary for you to purchase a specific government-approved medical insurance policy.
Do I have to quarantine on arrival in Cambodia?
Not if you're double vaccinated (from 15th November 2021). If you're not vaccinated then you need to quarantine in a hotel for 14 days.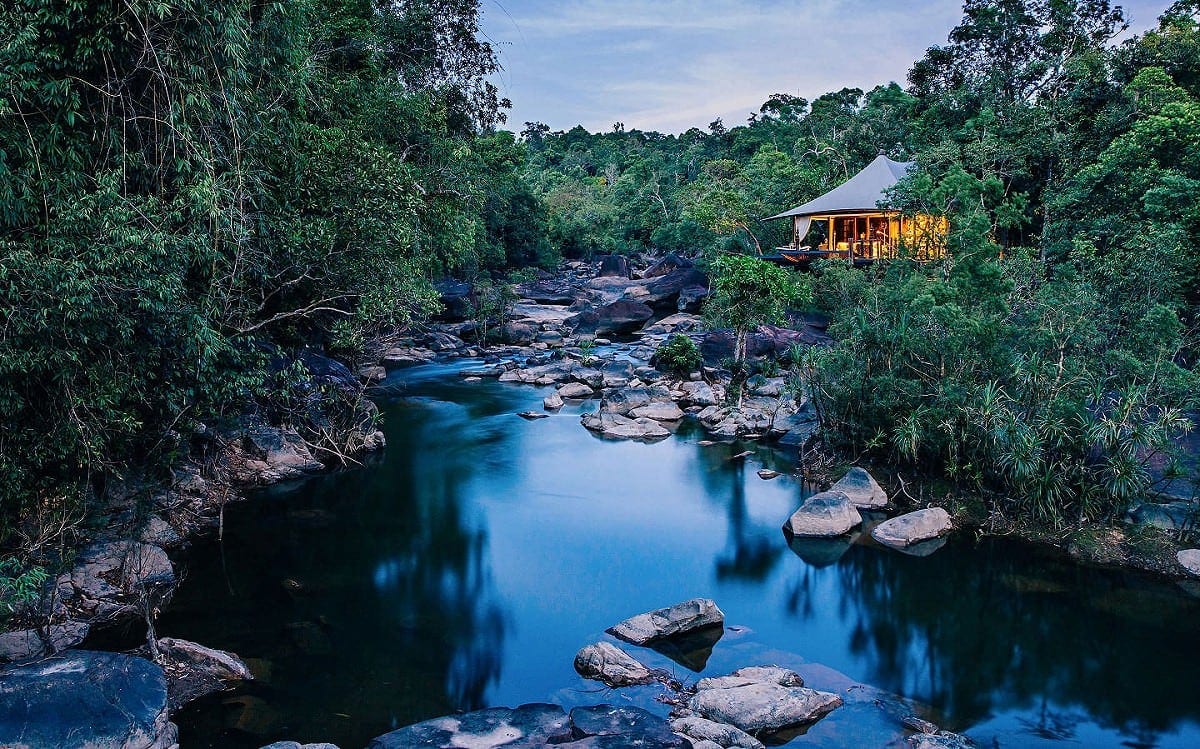 Are there direct flights to Cambodia?
There have never really been any direct flights from the UK to Cambodia. You need to transit through a third country which will obviously need to be open. Flights into Cambodia are typically via Singapore, Kuala Lumpur, Bangkok or Vietnam, there are also some options via Qatar and Dubai. Flights are in to either Siem Reap or Phnom Penh. During the pandemic, flights to Siem Reap have been restricted, they are not yet up and running but we expect them to be reinstated quickly following the 14th November announcement (watch this space!).  There are flights available to Phnom Penh.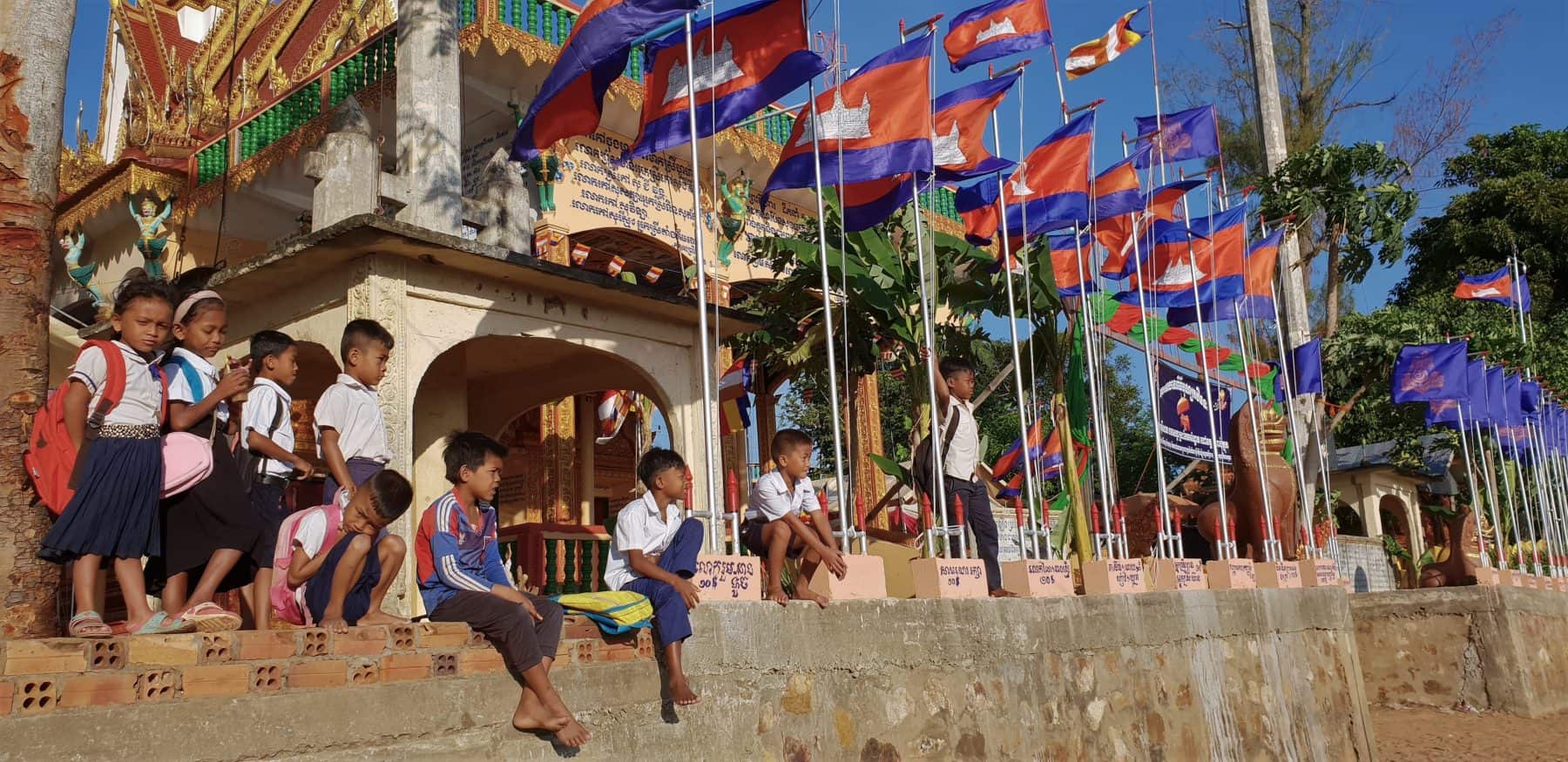 Do I have to wear a mask in Cambodia?
Masks are currently mandated in public areas throughout Cambodia and are required when out and about. At present, you may take off your mask in restaurants and bars when eating and drinking. Mask wearing was fairly commonplace before the pandemic, these days don't be surprised to see locals wearing masks at all times even in their own cars! 
Can I eat in local restaurants in Cambodia?
Currently, you are able to eat in restaurants throughout Cambodia, however social distancing measures are in place and should be adhered to.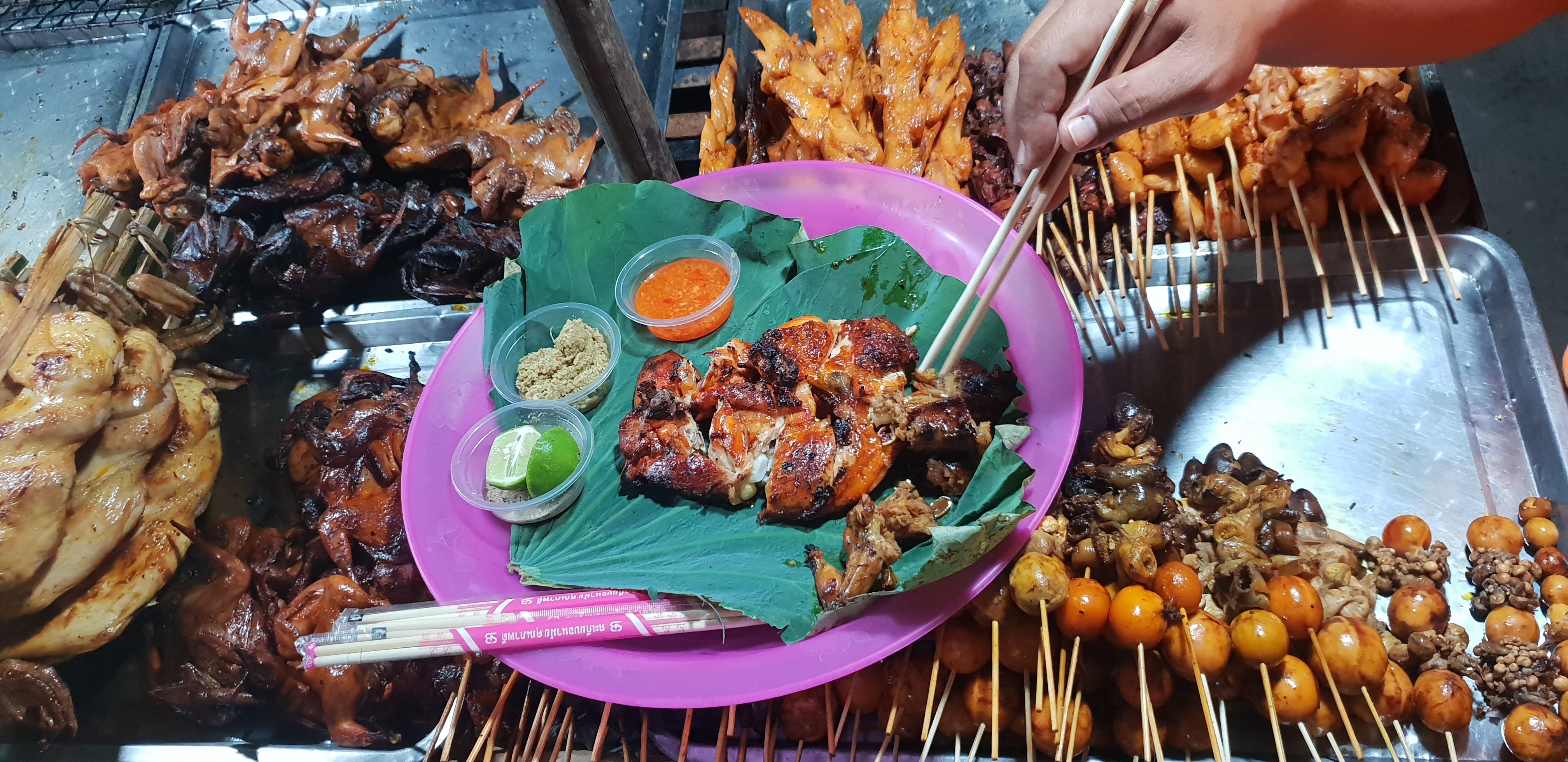 Do I have to quarantine in the UK on return from Cambodia?
Cambodia is currently on the "GO" list. This means that (as of 4th October 2021) double vaccinated travellers only need to fill in a passenger locator form before returning to the UK and take a test on Day 2 lateral flow test.   
Take a look at our guide to Covid testing for travel for more in-depth information on the current situation.  
What if I'm not vaccinated? 
The old "Amber List" rules will apply when you return to the UK. You'll still need to take a test before you return and pay for Day 2 and Day 8 tests on return. You will also be expected to isolate at home for 10 days on return, but you can test to release on Day 5.  
Why should I book a trip to Cambodia now?
We believe you should book a trip to Cambodia now:
The first few weeks of Cambodia opening could be an amazing time to go. Angkor Wat in particular is often very busy and there is going to be a sweet spot before tourists return en masse, for a once-in-a-lifetime chance to see the temples without the crowds. Cambodia is also one of the less wealthy countries in the region and booking a trip there will provide hope and support to guides, drivers and many others who have been affected by the pandemic. Any trip booked with ETG is backed by our Covid Promise.   
KEEN TO TRAVEL TO CAMBODIA OR ELSEWHERE IN ASIA?