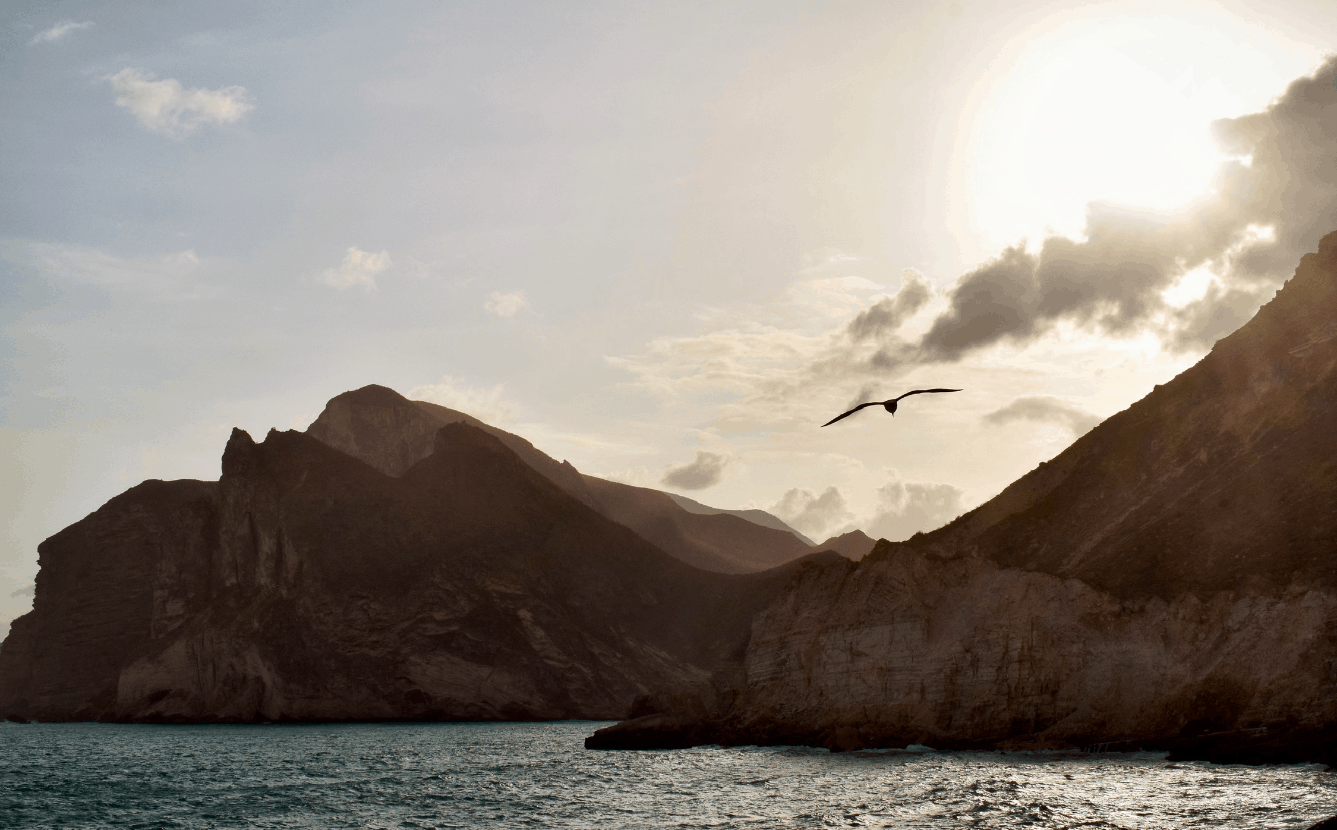 This article focuses on the critical question, 'Can I travel to Oman now?'. We'll detail if and how you can travel to Oman and the practicalities of travel there too.
Oman has had a couple of COVID waves during the pandemic, cases were very low for a long time but, as in many countries, have increased with the arrival of the Omicron variant.
The UK government  removed Oman from their Red List back in September 2021 and the FCDO do not advise against "all but essential travel" to Oman. This was great timing since Oman has opened it's borders a few days before and is a fantastic destination for winter sun. 
When will Oman open its borders to foreigners?
 Oman reopened for visitors on 1st September 2021 and tourists have been visiting ever since.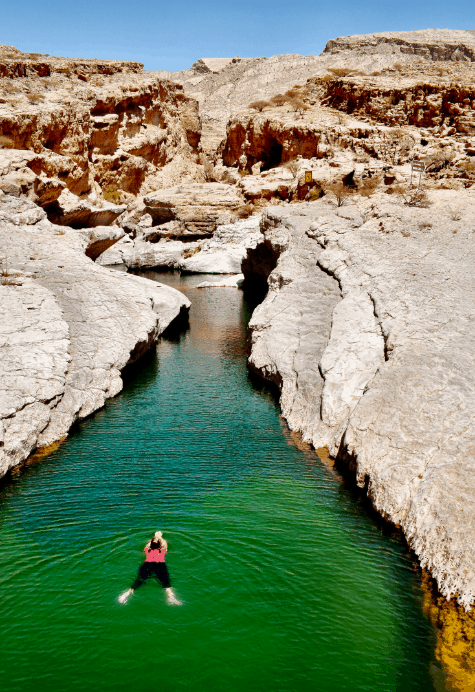 Does the FCDO advise against all but essential travel to Oman?
There is no COVID 19 specific FCDO (Foreign, Commonwealth & Development Office) advice in place for travel to Oman. This means that the UK government do not believe there is any specific risk relating to COVID 19 whilst you are there. In turn, this means that most standard insurance policies will be valid for your trip.
What are vaccinations levels like in Oman?
After a surprisingly slow start for a wealthy country, as of early January, 67% of adults have now been vaccinated at least once and 60% have been fully vaccinated. 
Do I need to be fully vaccinated to get into Oman?
Visitors must be fully vaccinated and present a paper (not digital) vaccine certificate containing a QR code. They must have received 2 doses of vaccines or single-dose vaccines approved by Health Authorities completed not less than 14 days before departure from the UK.
As of mid-September approved vaccines include AstraZeneca (Vaxzevria and Covishield), Pfizer-BioNTech, Moderna, Janssen (Johnson and Johnson), Sinovac, Sinopharm and Sputnik V).  Children under 18 do not have to be vaccinated.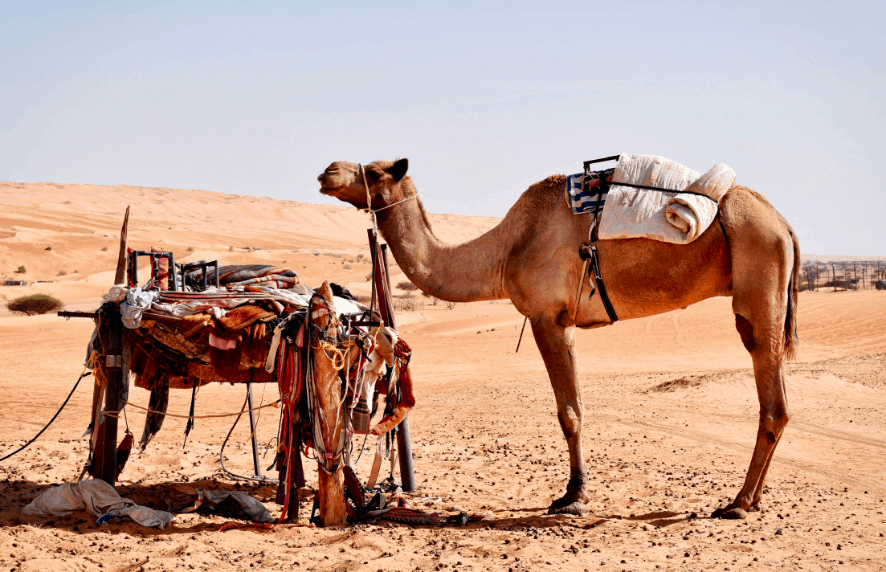 What tests do I have to take to get into Oman?
You must present the results of a negative PCR test (QR code and certificate) on arrival in Oman. The PCR certificate must have been issued within 72 hours of departure from the UK *(96 hours if the flight is longer than 8 hours).   
Children below 18 and are exempt from PCR testing. 
Visitors must also complete a pre-registration form which they must upload with their PCR test result and vaccination certificate to this website.
Visitors must also have proof that they have travel insurance to cover them for any medical costs relating to COVID (see below).  
*It is possible to take the PCR test on arrival, but you will need to self-isolate and wear an electronic bracelet (tag!) until a negative result has been received. 
Do I have to quarantine on arrival in Oman?
No, there is no requirement to quarantine on arrival if you have taken a PCR test before departure. If you take the test on arrival, you would be expected to stay in your hotel until the results are ready (whilst wearing your electronic bracelet).
What if I'm not double vaccinated?
It's tricky. It may be possible to enter Oman without vaccination if you take a test on arrival, self-isolate until you get the results and wear and pay for the electronic bracelet mentioned above. You will also be expected to comply with institutional quarantine for 7 days and take a PCR test on the 8th day.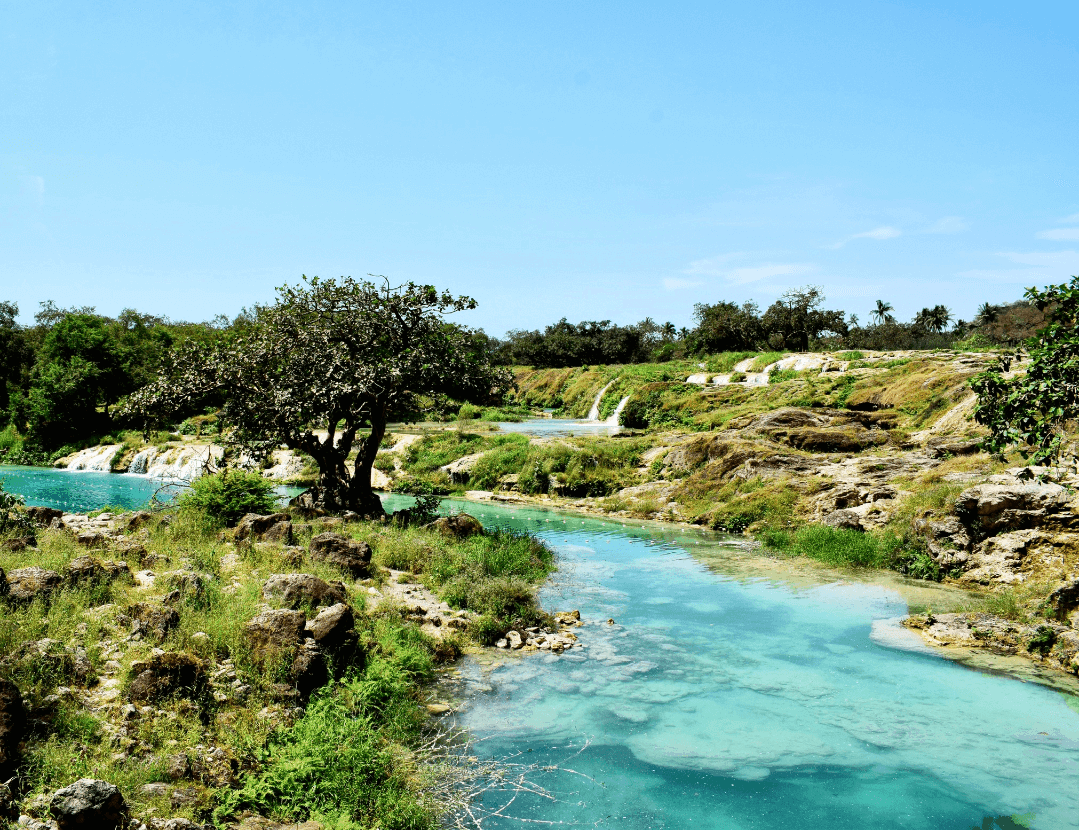 Do I have to wear a mask in Oman?
Masks are mandatory in all public places, there is a fine for not wearing one and culturally people will expect you to wear one too. For example, you will be expected to wear a mask when walking to the beach but can take it off once you are there. You would be expected to wear it whilst walking into a restaurant, but you can take it off when seated. 
Can I eat in local restaurants in Oman?
Yes, everything is open, but you will be expected to wear a mask until you are seated.  
Do I have to quarantine in the UK on return from Oman?
Oman is currently on the "GO" list. Double vaccinated travellers need to fill in a passenger locator form before returning to the UK and take a lateral flow test on or before Day 2 back in the UK. 
Take a look at our guide to Covid testing for travel for more in-depth information on the current situation.
What if I'm not vaccinated?
Given the info above, If you're not double vaccinated, then you probably won't have been to Oman!  
In the unlikely event you have been, the old "Amber List" rules will apply when you return to the UK. You'll still need to take a test before you return and pay for Day 2 and Day 8 tests on return. You will also be expected to isolate at home for 10 days on return, but you can test to release on Day 5. 
What will it be like in Oman?
All cultural and heritage points of interest operate as normal including beaches, parks, restaurants and bars. You can still travel throughout the country, have a great holiday and enjoy Oman as you always could– the only notable difference is that mask-wearing is commonplace. 
Our clients 'The Garton's' recently spent a week at Anantara Salalah, and did some wonderful experiences exploring this southern part of Oman. They've written about their week in the Arabian Tropics to show you what it's like to travel there right now.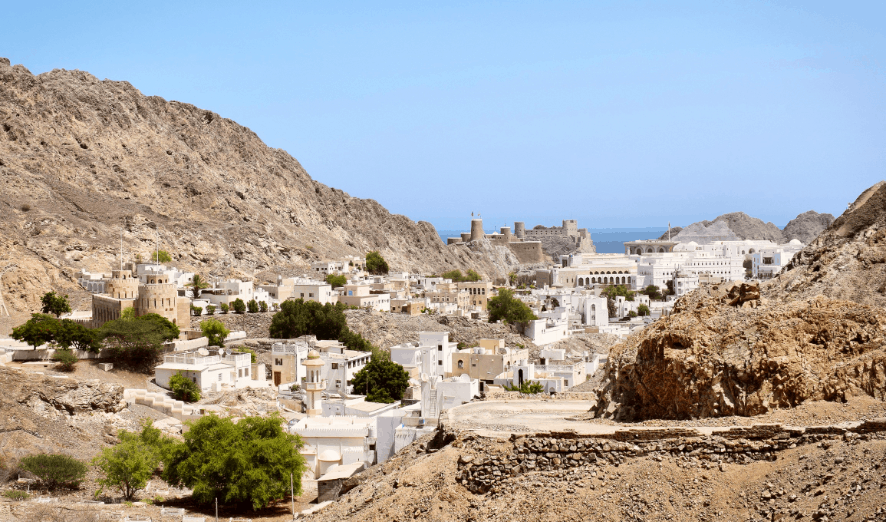 Why should I book a trip to Oman now?
It's the perfect time of year, a fascinating and beautiful country and relatively easy to get to. Oman is relatively sparsely populated with lots of lovely open spaces and is somewhere you visit for the great outdoors. It is not really a destination where you will ever find yourself in crowded places. Social distancing is easy and careful COVID health and safety measures are in place everywhere including in hotels and restaurants.   
KEEN TO TRAVEL TO OMAN OR ELSEWHERE IN ASIA?