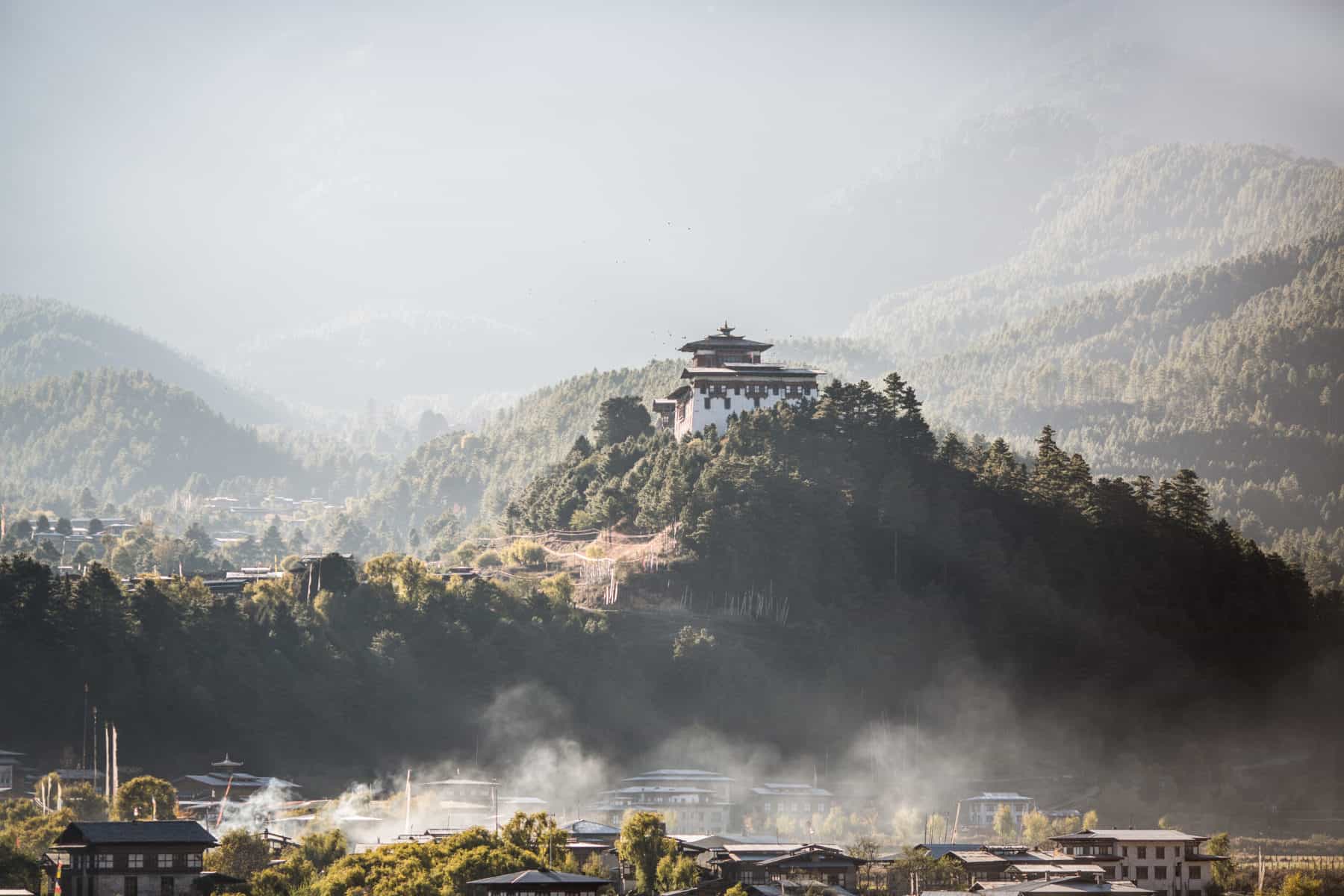 This article focuses on the critical question, 'Can I travel to Bhutan now?'. We'll detail if and how you can travel to Bhutan and the practicalities of travel there too.
Covid was confirmed to have reached Bhutan on 6th March 2020, when a 76-year-old American tourist tested positive.  Bhutan subsequently implemented strict measures which kept cases very low throughout the 18 month period to date.  The first death was recorded on 7th Jan 2021 and to date (according to the Financial Times tracker) there has only been three deaths.  The vaccination campaign started on 27th March 2021 and by end of July 2021, Bhutan had fully vaccinated 75% of the population – an incredible success story!
When will Bhutan open its borders to foreigners?
The Bhutanese government is taking an understandable risk-averse approach to fully re-opening.  Currently, borders are open but you have to quarantine for 14 days as a fully vaccinated traveller which was reduced from 21 days in August 2021.  From contact with our in-country partners in Bhutan, we expect borders to be open from May 2022 onwards.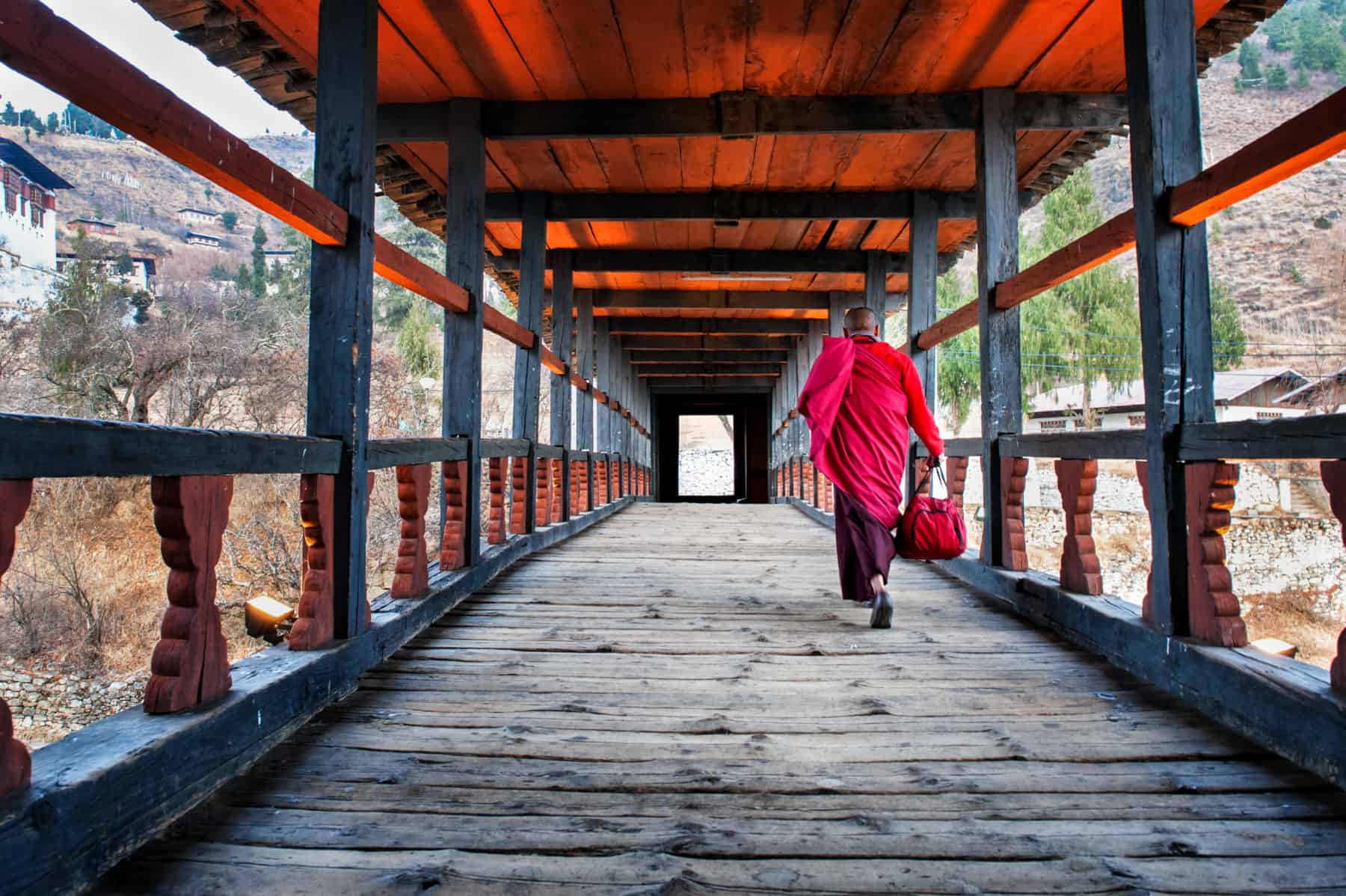 Is Bhutan on the UK 'go' list?
Yes, Bhutan is on the UK 'go' list. Read on for more details.
What are vaccination levels like in Bhutan?
The vaccination campaign in Bhutan has been one of the most successful in the world.  It was thoroughly planned out resulting in two timeframes in March and July for mass vaccination.  This has meant that as of early January 2022 77% of the Bhutanese population has received one dose of a vaccine and 74% of the population are fully vaccinated (we suspect the numbers are higher but there is often a month-long lag when getting vaccine information from Bhutan).  The country has also started a booster campaign initially aimed at the elderly and those with underlying conditions.
Do I need to be fully vaccinated to get into Bhutan?
No, you don't need to be fully vaccinated but either way, you have to quarantine.  It is 14 days for fully vaccinated travellers and 21 days for non-vaccinated travellers.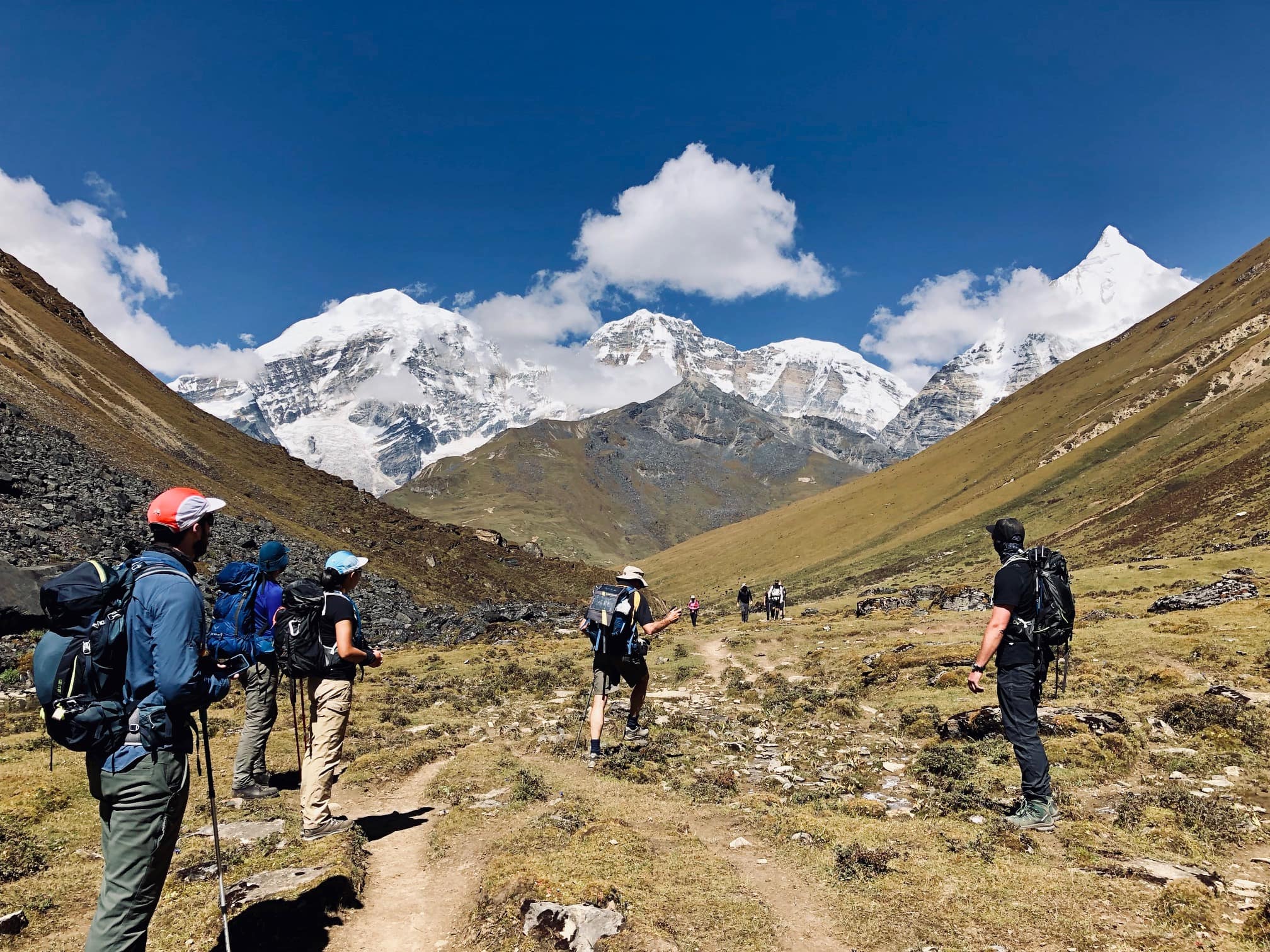 What tests do I have to take to get into Bhutan?
You have to show proof of an RTPCR Negative report from a certified laboratory that was done within 72 hours before departure to Bhutan.  Beyond that, there are no tests currently as you need to quarantine as per the above information.
Do I have to quarantine on arrival in Bhutan?
Yes, you do need to quarantine on arrival in Bhutan – 14 days quarantine for fully vaccinated travellers and 21 days quarantine for non vaccinated travellers.  You quarantine in government assigned hotels.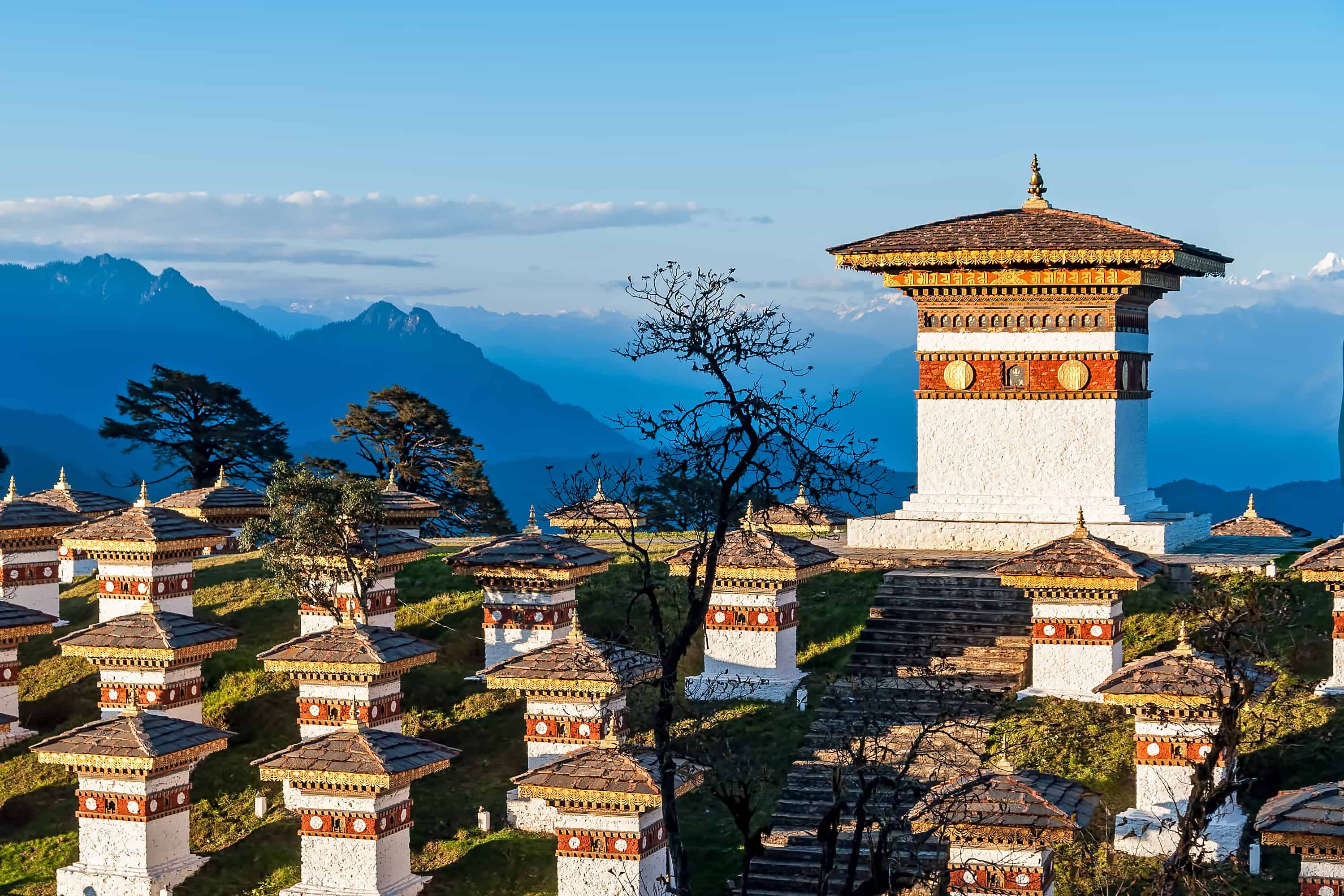 Do I have to wear a mask in Bhutan?
Although masks are not mandatory in Bhutan, the government advises it and many hotels, museums and restaurants actually have rules in place saying that you must enter with a mask.
Can I eat in local restaurants in Bhutan?
Yes, you can eat in local restaurants in Bhutan although many ask you to wear masks as above.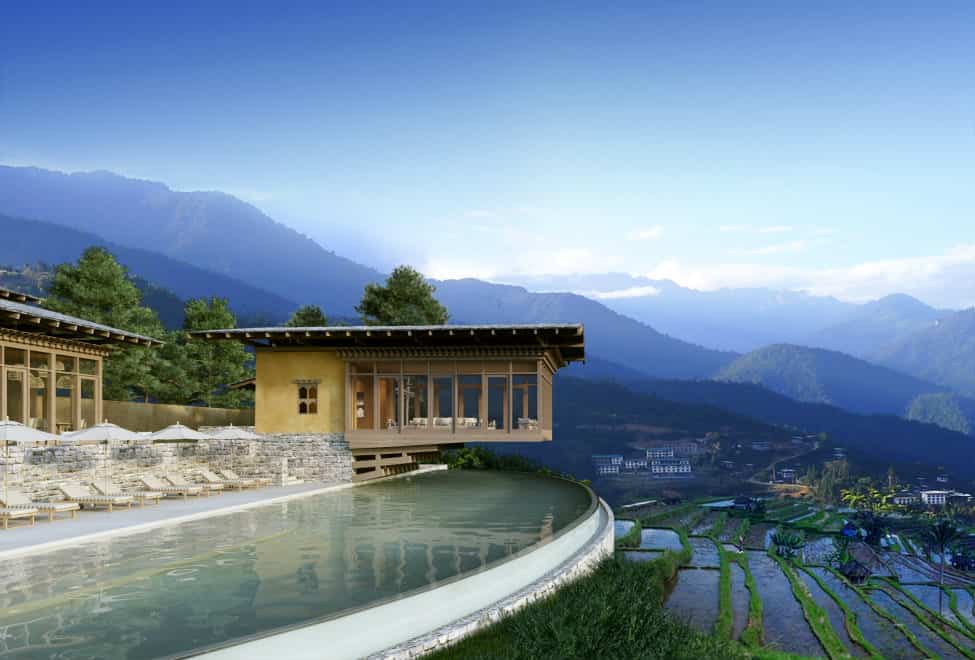 Do I have to quarantine in the UK on return from Bhutan?
If you return from Bhutan as a double vaccinated passenger then you do not have to quarantine on arrival in the UK. You need to take a lateral flow test on Day 2 back in the UK. * 4/12/21 – Whilst the UK government await news on the implications of the Omicron variant, this is now a PCR test and you must self-isolate until your results are received.
Do note that if you stay a night in a country such as India, Nepal or Thailand where you get flights back to the UK from, then you are subject to the rules applied to those countries as you cannot fly home directly from Bhutan.  You can read more about Thailand and India below:
Why should I book a trip to Bhutan now?
We believe you should book a trip to Bhutan now, because:
It gives you something amazing to look forward to and get excited about
Booking a trip provides hope and support to all the guides and drivers so affected by the pandemic that people truly do want to travel again – tourism is a key driver of Bhutan's economy after all
If you depart soon (hopefully from March 2022!) you'll be a pioneering traveller able to see the country at a time when other travellers will not, in what is a pretty exclusive travel destination anyway.
Be one of the first travellers to experience Bhutan's amazing festivals after two years without international travellers.
Any trip booked with ETG is backed by our Covid Promise. Your deposit is fully refundable, and if Bhutan is not open when you're due to travel, you'll be able to claim a full refund.
KEEN TO TRAVEL TO BHUTAN OR ELSEWHERE IN ASIA?