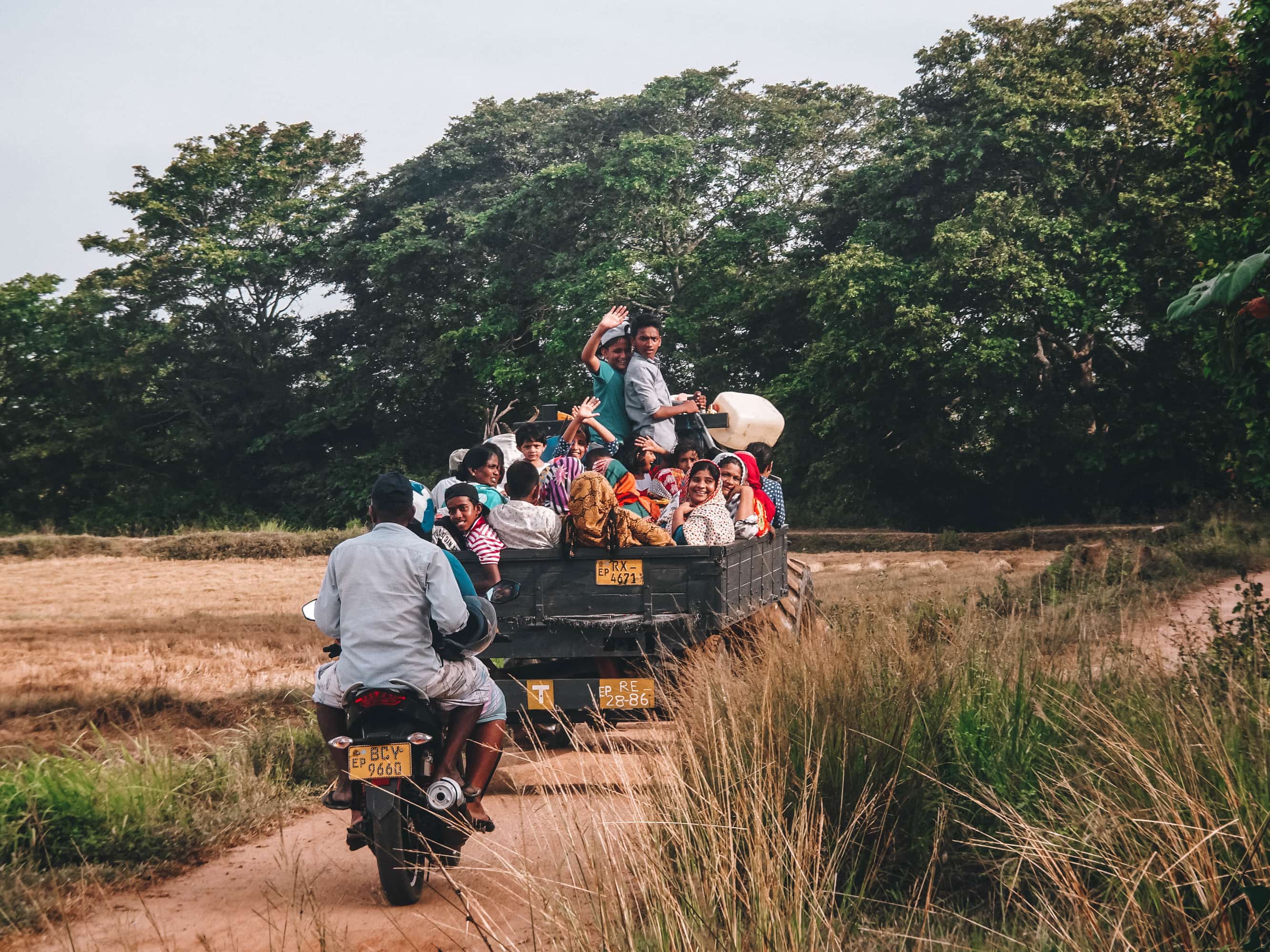 Sri Lanka is fully open to vaccinated travellers with minimal restrictions and paperwork. Fully vaccinated travellers (and children under 12 travelling with their parents) need only do a pre-departure PCR test and fill in the relevant forms. At ETG, we've sent many travellers to Sri Lanka successfully over the past months. We also visited ourselves to bring us up to date with the product out there. We have an office in Sri Lanka and a full time 'Experience Manager' overseeing the transition back to tourism as usual.
Take a look at our holidays to Sri Lanka for inspiration and ideas for your travel.
This article focuses on all aspects of the critical question, 'Can I travel to Sri Lanka now?'. We'll detail how you can travel to Sri Lanka and the practicalities of travel there too. 
Back in March 2020, Sri Lanka was quick to close its borders and with an initial lockdown, managed to keep COVID cases low throughout the first year of the pandemic. After a successful re-opening of their borders in spring 2021, cases did increase significantly due to the spread of the Delta variant throughout the summer. With the implementation of local and then national lockdowns, the case numbers flattened and since August 2021 have declined significantly. 
(P.S – this has been updated since I went to Sri Lanka at the end of October!)
When did Sri Lanka open its borders to foreigners?
The Sri Lankan government re-opened its borders in January 2021, creating a Bio-security travel bubble for tourists within 'safe and secure level 1' accredited hotels. Initially, visitors were required to stay within the bubble for 14 days but since April, vaccinated travellers have been able to travel freely throughout the country, initially after a negative PCR test result on arrival but now on proof of a recent negative test.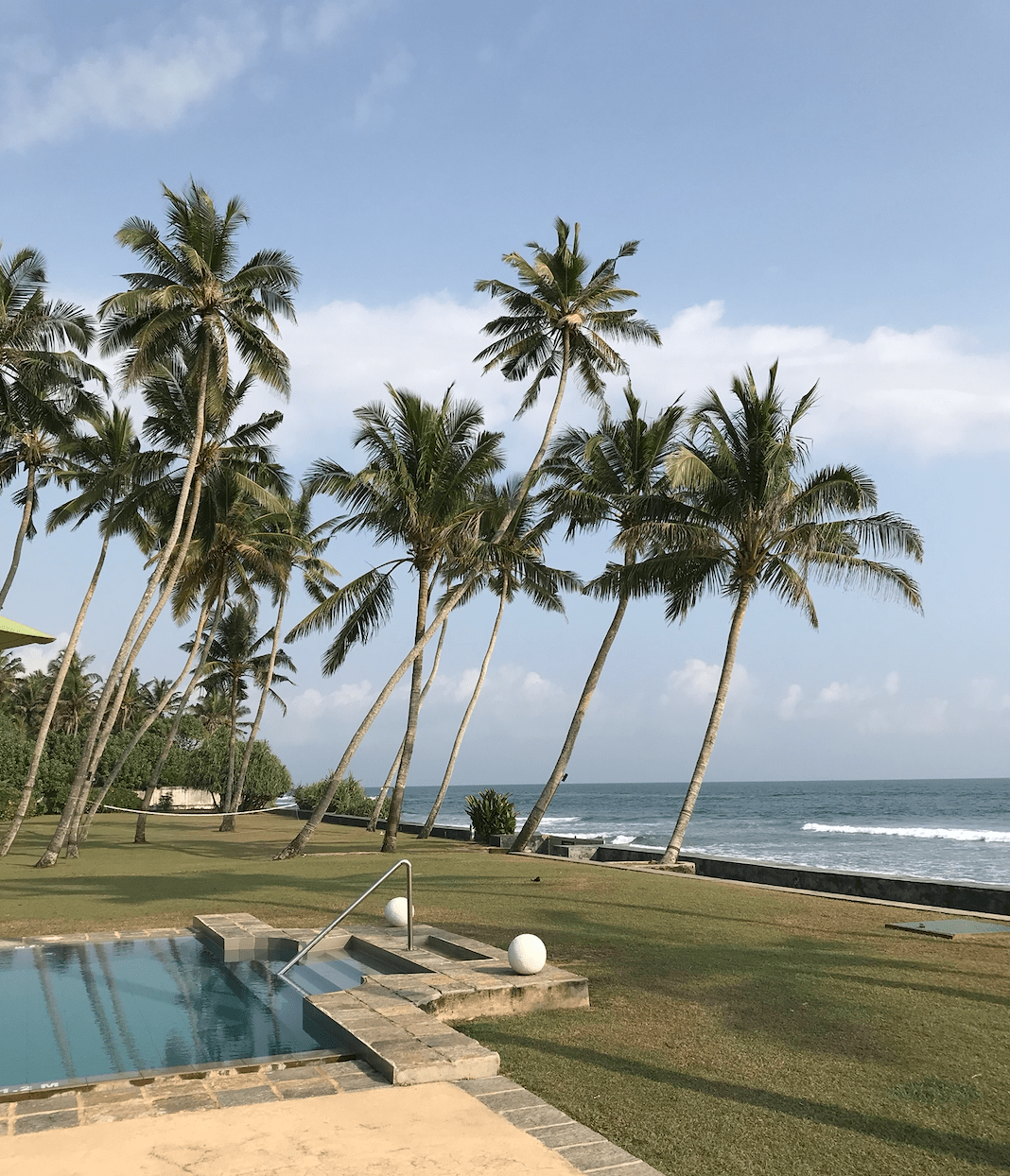 What tests do I have to take to get into Sri Lanka?
All travellers over the age of 2 must have a negative PCR test result from within 72 hours of their flight departure. 
What documentation do you need to fill out before travelling to Sri Lanka?
Along with your passport and visa for Sri Lanka, you need to have:
Proof of negative PCR test 72 hours before departure

Proof of vaccination in the form of an NHS letter, which takes five working days to be sent to you.  You can also download the certificate from the NHS app as backup.

 

An airline passenger consent form will be given to you in the check-in queue by airline staff – so take a pen to the airport so you can fill this in, in the queue.

 

An online health declaration form to get into Sri Lanka.
Make sure you have a couple of printed copies of each document including your visa.  On return to the UK, you also need to download and complete a passenger locator form and pre-book your day two test lateral flow test.  You'll be given a booking reference when you order your Day 2 test which needs adding to the passenger locator form.     
Ther is a compulsory travel insurance too, though that will be included in your wider holiday arrangements with ETG and other tour operators.
Can children and teenagers visit Sri Lanka?
Children under 12 travelling with their parents may enter Sri Lanka with only proof of a negative PCR test taken before departure. Children aged 12-18 must be fully vaccinated (one vaccination counts as fully vaccinated for children aged 12-18). If children aged 12-18 are not vaccinated they must take a PCR test on arrival.
Is Sri Lanka on the UK 'Go' list?
Yes, Sri Lanka was removed from the UK's 'red' and added to the 'go' list back in September 2021.
What are vaccination levels like in Sri Lanka?
After a slow start to their vaccination program, Sri Lanka is making good progress with 64% of the population fully vaccinated and 74% receiving at least one dose as of 21 January 2022. Teenagers are currently being vaccinated and booster doses are being offered to front-line health care workers.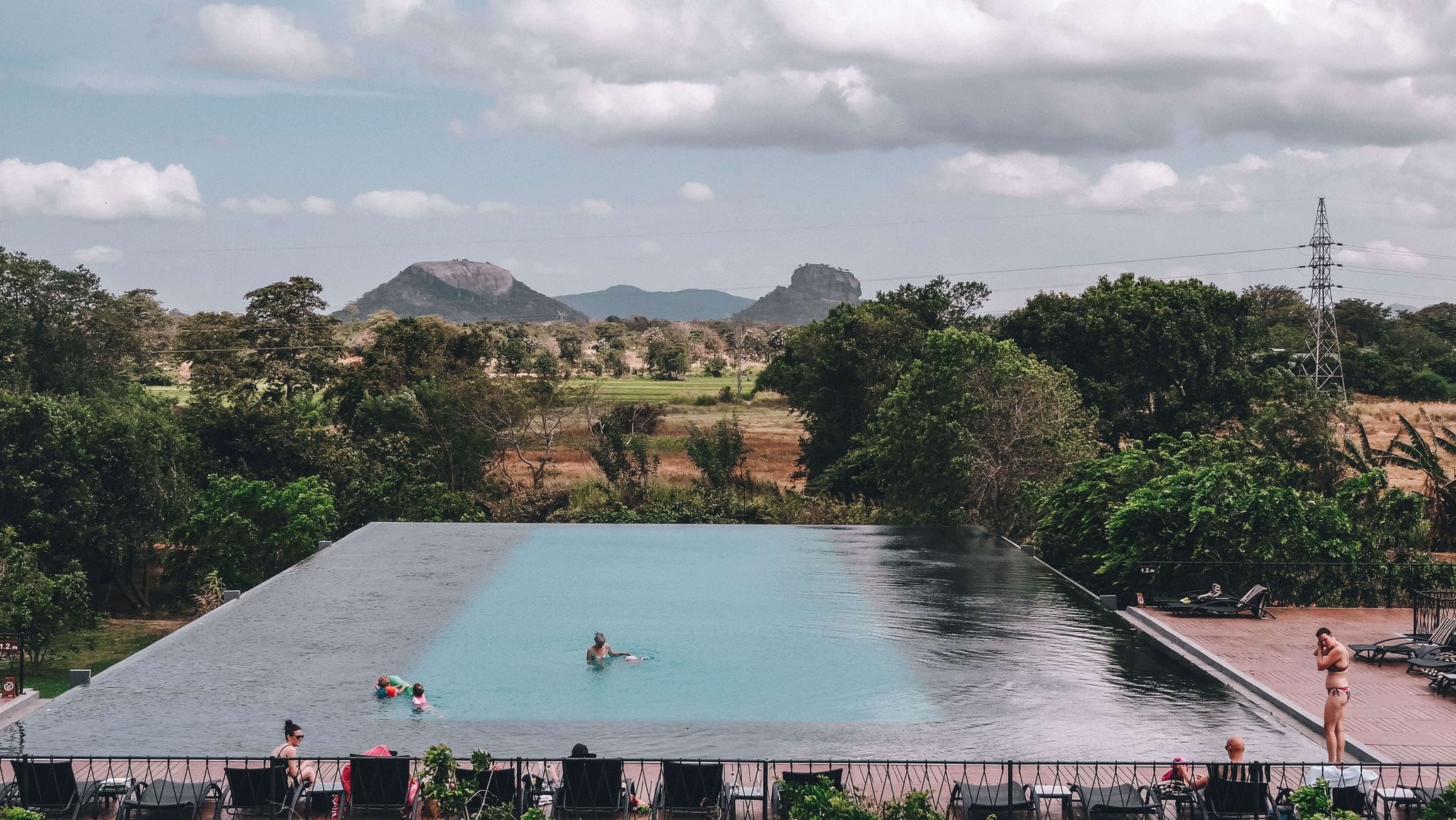 Do I need to be fully vaccinated to get into Sri Lanka?
No, you do not need to be fully vaccinated to get into Sri Lanka as the original Bio-secure bubble still exists. However, if you are not fully vaccinated, you will not be able to leave the bubble (unless to leave the country) for 14 days.  We suggest not travelling to Sri Lanka without being vaccinated as once you have left the bio bubble there might well still be problems getting into monuments, public transport and hotels – a number are only accepting fully vaccinated guests.
For travellers aged between 12 and 18, a single vaccination counts as fully vaccinated. Non-vaccinated children aged 12 to 18 will have to take a PCR test within the first 24 hours of landing in Sri Lanka.  Children aged under 12 count are not required to be vaccinated if their parents are.
Do I have to quarantine on arrival in Sri Lanka?
No, there is no quarantine on arrival in Sri Lanka, but please do read about the bio bubble for unvaccinated travellers.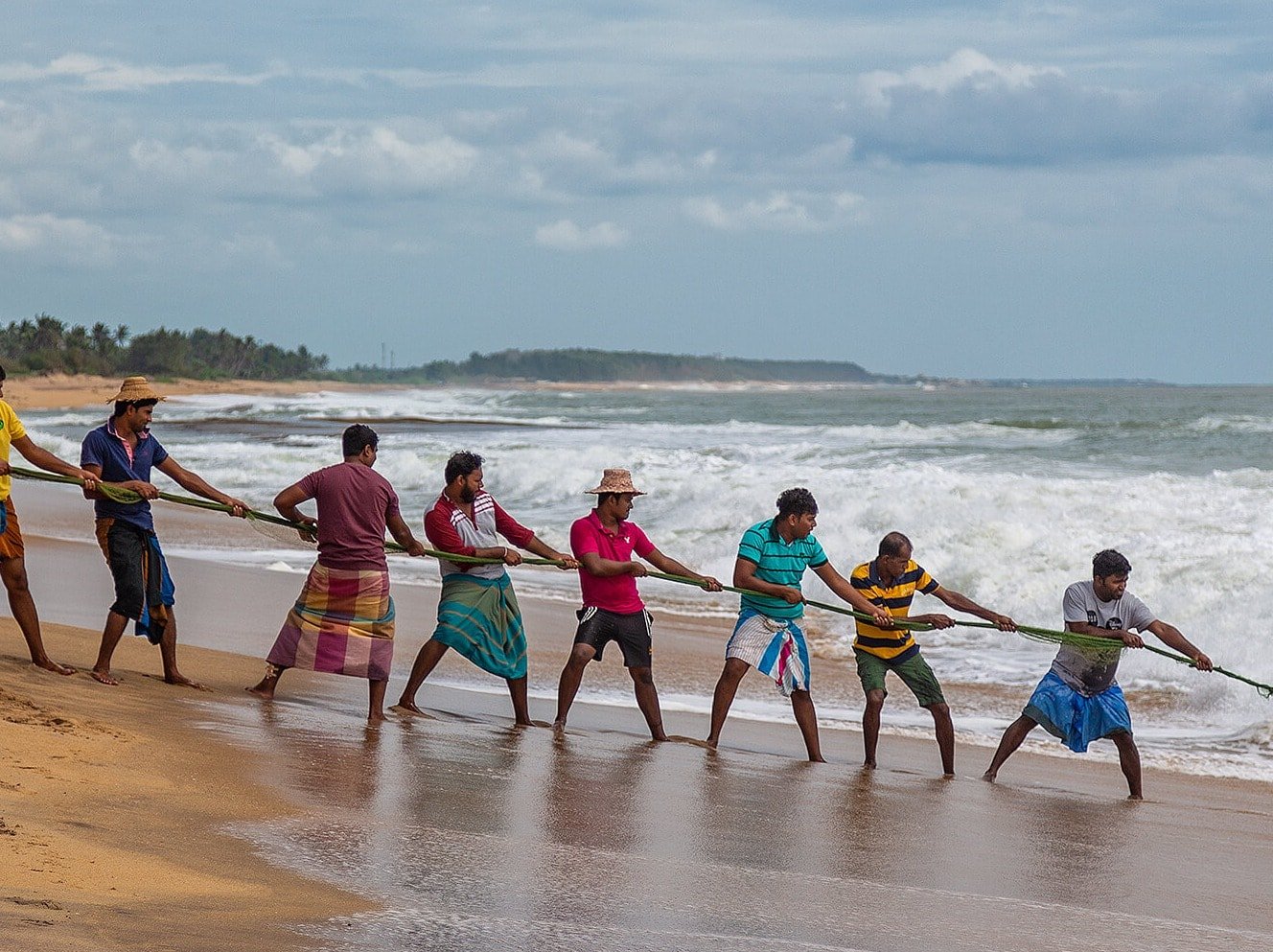 What are the rules for vaccinated travellers?
Fully vaccinated travellers are able to travel freely as soon as they arrive in Sri Lanka, providing they have a negative result from a PCR test taken within 72 hours of departure and have proof of their vaccination status. Once in the country, there are no restrictions on what they can do and where they can go, although mask-wearing is mandatory.  Although we suggest having copies of vaccination certification and passport on hand particularly for public transport and getting into monuments.
What are the rules for unvaccinated travellers?
Unvaccinated travellers must stay within the Bio-security travel bubble for 14 days (unless to leave the country). The bubble consists of hotels that have been given Level 1 'Safe & Secure' status by SLDTA (Sri Lanka Tourism Development Authority) and travellers cannot leave the hotel, unless to transfer between level 1 hotels or visit approved excursions and sites. However, while at the hotel, guests can move around the grounds freely. 
Level 1 is a status given to hotels by SLDTA (Sri Lanka Tourism Development Authority) and means they are within the Bio-secure bubble. Hotels have to meet certain requirements to be able to apply for this status and can only accept guests that are within the bubble and are not open to local guests or tourists that have left the bubble. They also have procedures in place to reduce the risk of COVID cases making it into the bubble from the local community or vice versa. 
It is worth noting that with the relaxation in the rules on vaccinated travellers, we do not expect there to be a large network of Level 1 hotels available for the bio-bubble from the Autumn onwards.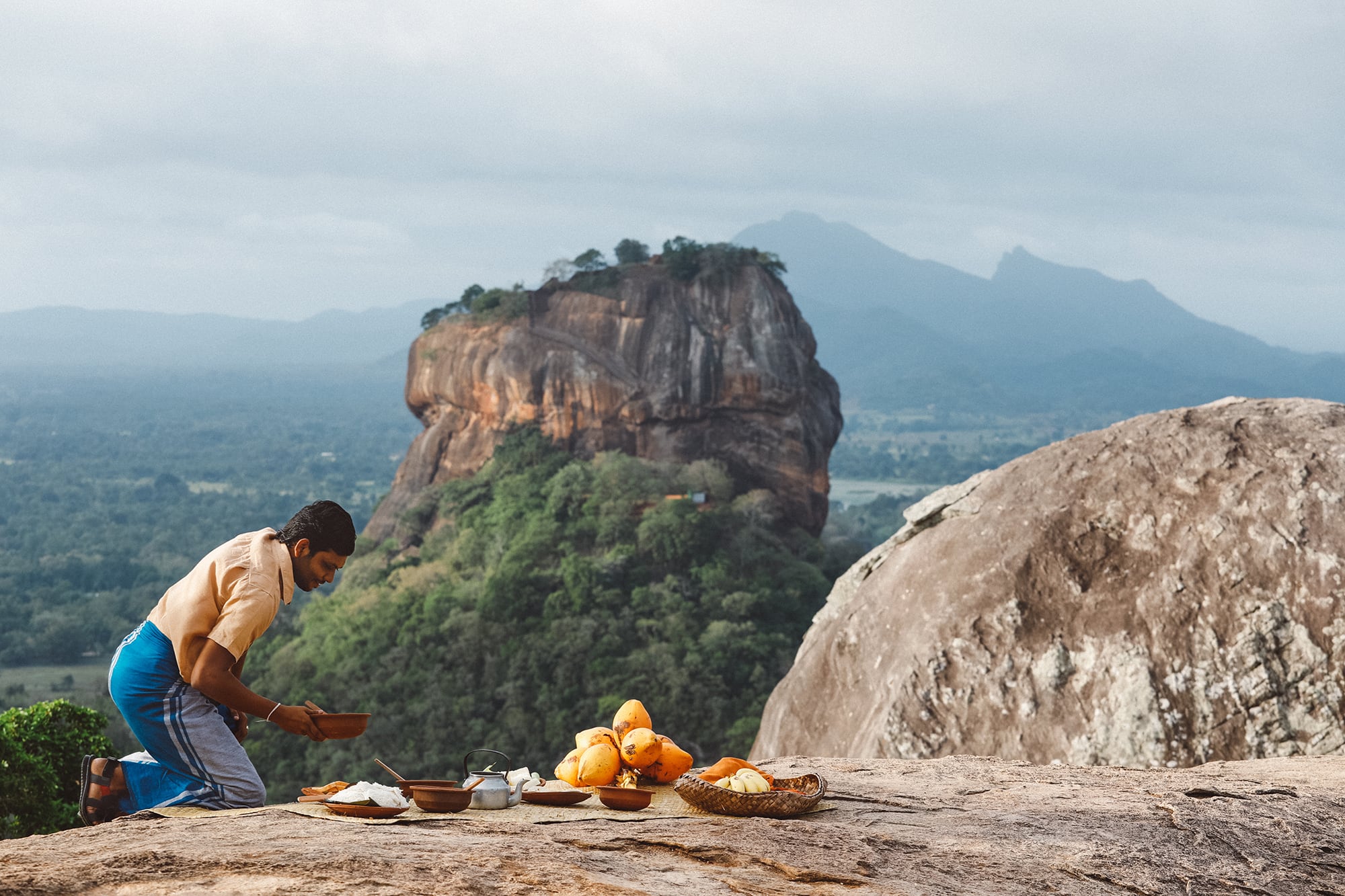 Will Chauffeur Guides be fully vaccinated?
There is no requirement for chauffeur guides to be fully vaccinated, although, with vaccination rates high, we would expect most to be so. If you require your chauffeur guide to be fully vaccinated we can of course ensure that this is the case.
Will Chauffeur Guides be staying in covid secure accommodation?
With many travellers in Sri Lanka having a chauffeur guide to take them around the country, a lot of hotels have 'driver's accommodation' for their guests. The quality of these facilities does differ from hotel to hotel, with certain hotels only offering shared accommodation. However, at ETG we ensure our chauffeur guides book themselves into private rooms. They wear masks too and take a PCR test 72 hours before our guest's arrival too. All vehicles have KN95 masks inside, along with hand sanitiser and the vehicles are cleaned at the end of every day.
Were there any health and safety protocols in hotels?
Yes!  And all were carried out very efficiently and smoothly so did not act as a detriment to the experience – something I was a little worried about before travelling – would processes be overly bureaucratic or not? 
At each hotel, your temperature is taken to ensure you're below 37c.  You have to wash your hands on arrival and the soles of your footwear and your luggage is sanitised all in a seemly manner.  You then have to fill in a form asking you questions such as 'Do you have a cough/fever', 'Have you been in the presence of anyone that has tested positive with covid recently' and a couple more. 
Some hotels have social distancing signage along with protocols on posters, but most keep messaging subtle so as not to take away from the character of the properties.   
Hand sanitiser dispensers are around the hotels too.  Towels are now delivered in plastic or paper bags to show that they have been cleaned.  In general, there are fewer toiletries available compared to what was on offer pre-pandemic.  Cutlery too is delivered in cardboard packages or in kitchen linen.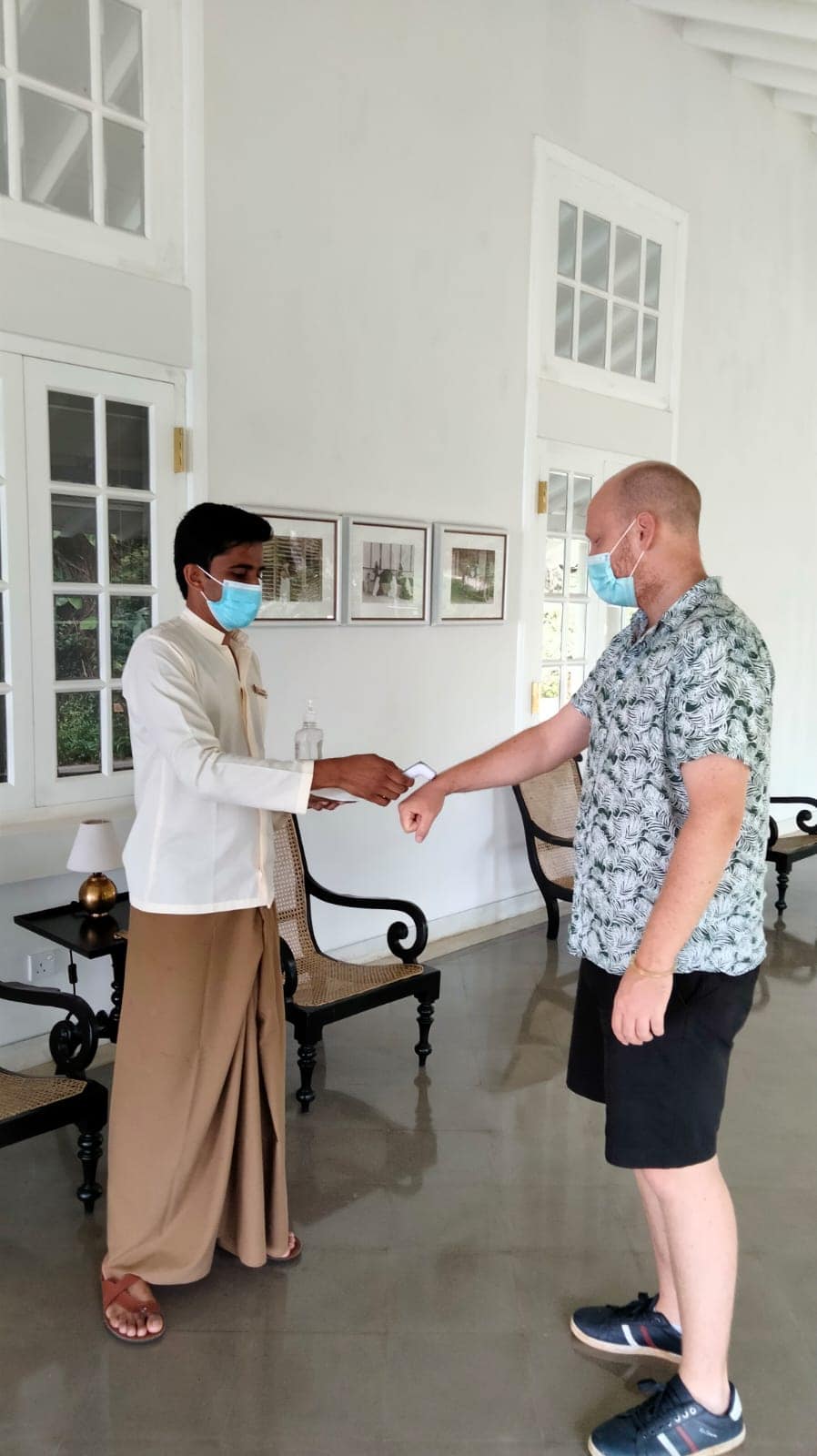 Do I have to wear a mask in Sri Lanka?
Yes, wearing a mask in public is mandatory for all in Sri Lanka including tourists. Masks can be removed at restaurants and beaches but fines are dished out for not wearing masks.
However, I didn't often wear a mask in my vehicle, but my chauffeur-guide did. In towns and cities (eg Colombo, Kandy, Galle etc) I did when walking around and in monuments. When on hikes and in places like Sigiriya I wouldn't wear one but did when going past or through groups of people (as did they!). On the beach and in hotel grounds I didn't either, the same as others.
I was concerned that wearing a mask for a large portion of the holiday would be uncomfortable and annoying, particularly in the heat. But, honestly, it wasn't bad. The vast majority of masks in Sri Lanka are either surgical and thus very lightweight or the kn95 masks which I wore inside monuments, buildings or in the vehicle from time to time. When outside I wore the surgical masks which compared to the branded, designer cotton masks over here are much more comfortable to wear in the heat.
Can I eat in local restaurants in Sri Lanka?
Yes, you can.  It set the tone for my trip as after just two hours in the country, along with my chauffeur-guide I had lunch at a local roadside restaurant south of Dambulla for rice and curry (yum!).  My chauffeur-guide asked if it was OK and the owners said, absolutely.  I walked in with my mask on, sat down and within minutes was devouring the delicious dish.  
I went to a number of other local restaurants throughout the trip along with more mainstream restaurants in Galle Fort and Colombo – like hotels the mainstream restaurants take your temperature and ask you to sanitise your hands.   
I also went on a street food and drink tour in Colombo – a local bar followed by street food tour in the Colombo 12 district which was great fun with all the street food vendors open and a vibrant evening atmosphere. 
Again I do caveat this by noting that I was accompanied by my chauffeur guide.  I would like to think, based on my experience, that it would be the same for those travelling alone, although communication might not be as smooth.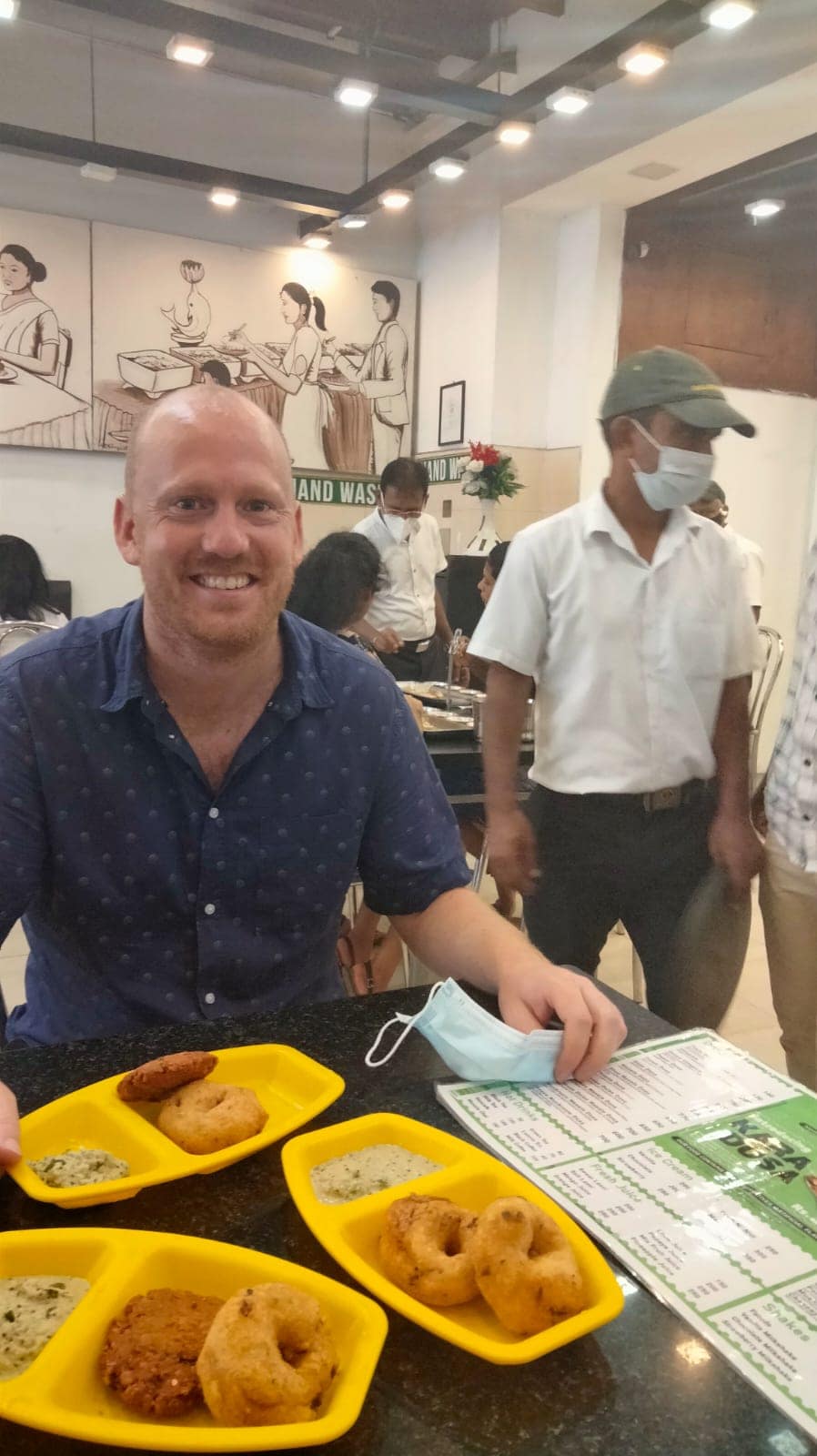 Are shops open in Sri Lanka?
In Colombo, most shops were open – of varying types – supermarkets, groceries, electrics etc. In the more rural areas empty shops were more obvious. Backpacker havens like Ella, Habarana (near Sigiriya) and Unawatuna were looking a bit sad though. Although particularly in Unawatuna things did seem to be turning with more travellers heading to the south coast.
Kandy was quiet too, albeit I was there on a Sunday which is always quieter.
The place I noticed shops closures the most though was in Galle fort. It did feel rather sad to see an atmospheric place so quiet. I walked along a number of lanes with my colleague Thushni and we had them to ourselves. A world away from my last visit in 2018 when the place was so happy and full of life. However, at least a number of shops were being visibly refurbed on the basis of increasing tourists from December onwards…so I hope there will be more life in the area in the coming months.
Do I have to quarantine in the UK on return from Sri Lanka?
Sri Lanka is on the 'Go' list, which means that fully vaccinated travellers only need to take a *lateral flow test on Day 2 back in the UK. Non-vaccinated travellers must test 3 days before coming home and on Day 2 and 8 back in the UK, they must also self-isolate for 10 days.
Why should I book a trip to Sri Lanka now?
Booking a holiday to Sri Lanka will start to provide hope to the 1 in 8 families that are dependent on tourism and have been so badly affected by the pandemic.

 

Sites such as Sigiriya are currently nearly empty so there is a great opportunity to see them in a way that is not normally possible.

 

There is currently some great availability, especially for those families looking for a special post-covid holiday.

Any trip booked with ETG is backed by our 

Covid Promise

. Your deposit is fully

refundable, and if Sri Lanka were to be on the red list when your travel date comes, you'll be able to claim a full refund.

 
KEEN TO TRAVEL TO SRI LANKA OR ELSEWHERE IN ASIA?