Southeast Asia is a foodie world capital. Yet compared to the exalted cuisine of its neighbours, Indonesian food is often overlooked. So we decided to showcase some of the distinctive and delicious flavours of Indonesia…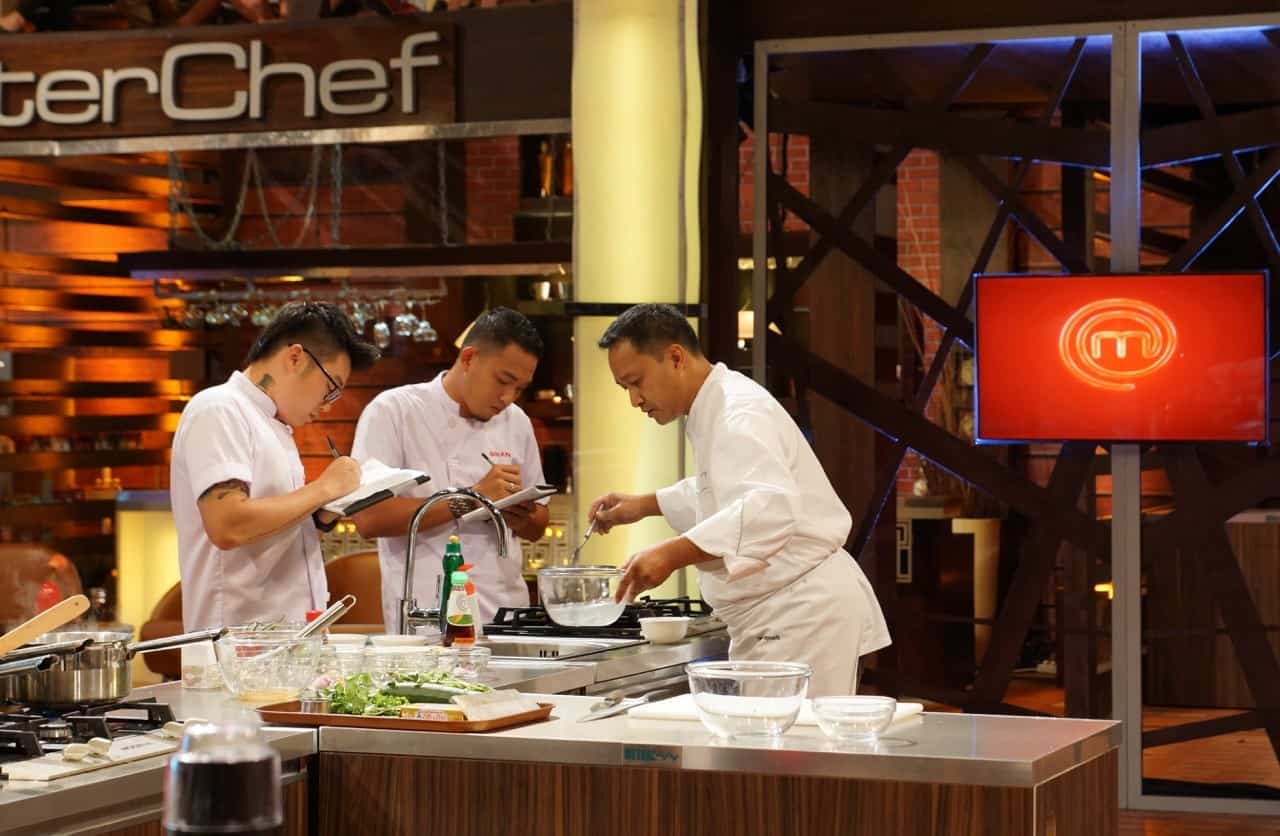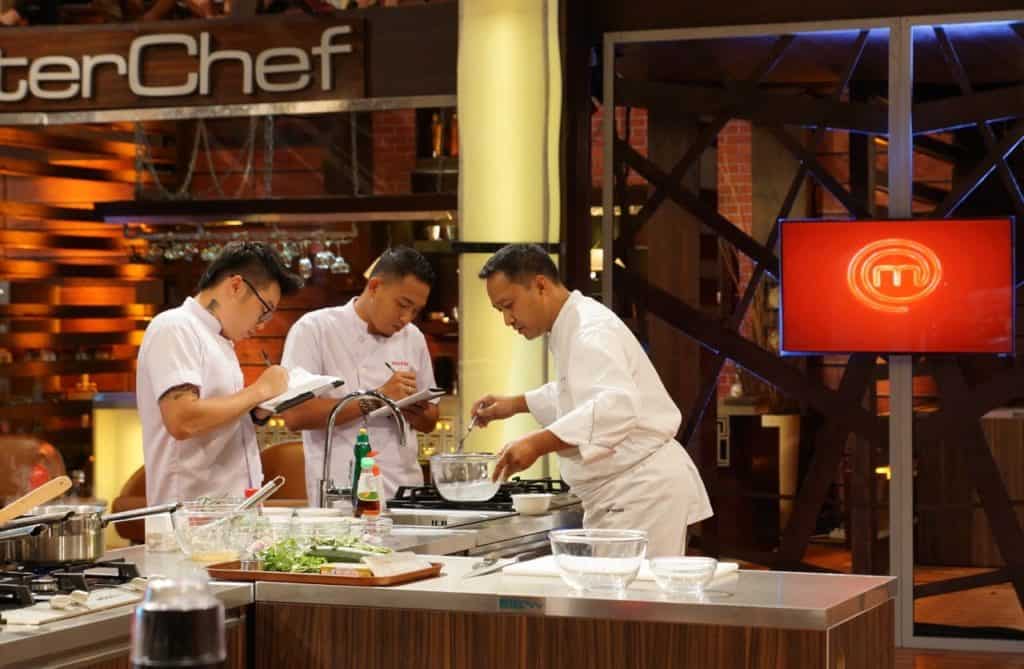 The following recipes were kindly shared by chef Degan Septoadji during a cooking demonstration at the prestigious Cordon Bleu in London. Degan combines his European culinary training with his passion for Indonesian food, resulting in a delicate fusion of Western techniques and Indonesian ingredients.
Degan has won a number of awards for his culinary achievements, such as Best Asian Chef at the World Gourmet Summit in Singapore in 2012. He is regular guest and judge in cooking competitions, as well as a respected judge on popular reality TV show MasterChef Indonesia. You can follow Chef Degan on Facebook at Degan Septoadji Supridii, Instagram @deganseptoadji or Twitter @Chef_DeganSS.
His delicious recipes are relatively simple to prepare once you have mastered their key ingredient: Bumbu Kuning. This is one of the four basic 'bumbus', or spice pastes, that forms the basis of much Indonesian cooking. Bumbu Kuning is the yellow spice paste that is used, quite straightforwardly, in Indonesian dishes of a yellowish colour, such as various soto (soups), pepes (meats or fish wrapped in banana leaf) and mie goreng.
We met Chef Degan to talk all things food at the Indonesian festival in London. To watch the interview, click here.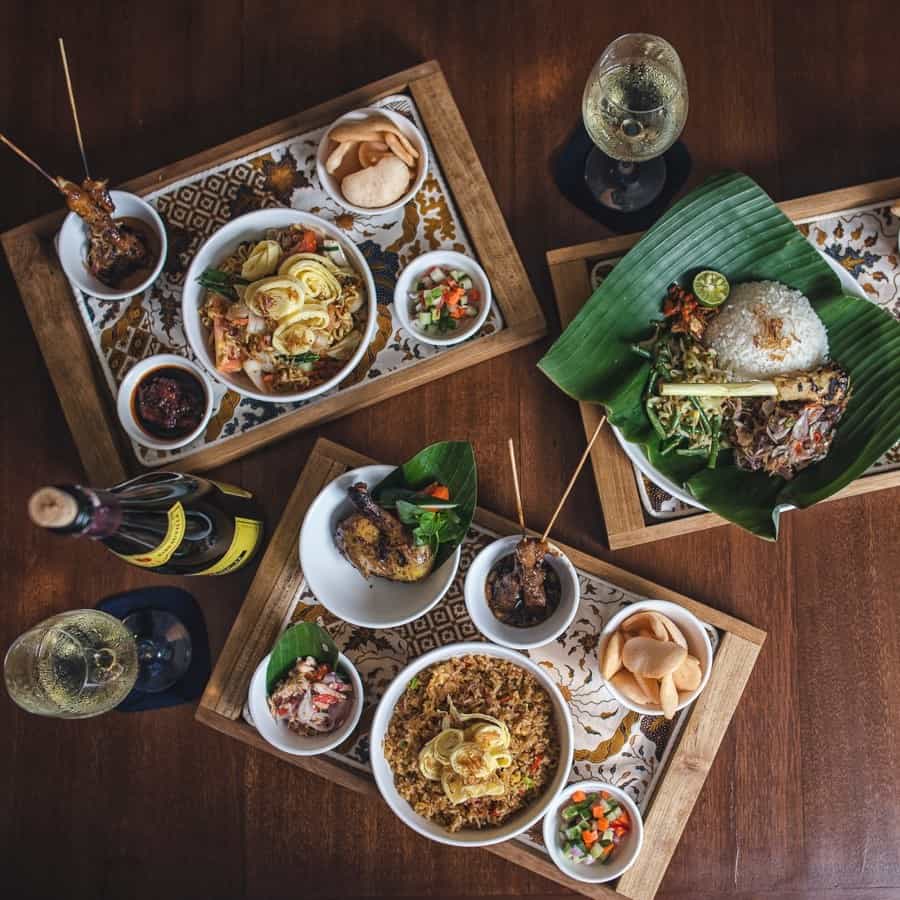 Bumbu Kuning (yellow spice paste)
100g shallot, peeled
100g garlic, peeled
50g ginger, peeled
100g candlenuts, fried
100g lemongrass, cleaned
50g galangal, peeled
40g turmeric, peeled
150ml oil
Method:
1. Blend all the ingredients except the oil in a blender or grinder.
2. Add the oil to a heated pot or wok.
3. Add spice paste to the pot or wok.
4. Cook on a medium heat until evenly cooked.
5. Remove from the stove and cool down before storing in the refrigerator.
Ayam Panggang (or Indonesian roast chicken)
Serves 4:
4 chicken breasts
4 tbsp Bumbu Kuning
2 tsp salt
½ tsp black pepper
2 tbsp Kecap Manis (sweet soy)
4 tbsp vegetable oil
Method:
1. Marinate chicken breast with Bumbu Kuning evenly. Store in the refrigerator overnight.
2. Season chicken with salt and pepper.
3. Brush with soy sauce and vegetable oil.
4. Roast in pre-heated oven by 180°C for 20 minutes.
5. Serve immediately.
Kare Ayam (a delicious mild Indonesian curry)
Serves 4:
3tbsp vegetable oil
4 tbsp Bumbu Kuning
250ml coconut milk
250ml chicken stock
600g chicken thigh, cubed
150g carrot, cleaned and cut
150g zucchini, cleaned and cut
2 pcs red chilli
1tbsp friend shallots
Method:
1. Heat up the oil in a pot.
2. Add the Bumbu Kuning and sweat until fragrant.
3. Add coconut milk, stir evenly and cook for 1 minute.
4. Pour in chicken stock and bring up to boil.
5. Add chicken and carrot, reduce heat to simmer.
6. Cook until chicken is half cooked before adding zucchini.
7. Once chicken is cooked, turn off the heat, add chilli and sprinkle with fried shallot before serving.
Soto Ayam (a fragrant chicken noodle soup)
Serves 10:
2L chicken stock
300g Bumbu Kuning
150g lemongrass, cleaned
3 lime leaves
Salt
300g chicken meat, cooked and shredded
300g glass noodles or rice noodle
10 quails eggs, cooked and cut in half
5tbsp seedless tomato, diced
10tsp fried shallot
10tsp celery lead, finely cut
Method:
1. Combine chicken stock, Bumbu Kuning, lemongrass and lime leaves in a pot and bring to a simmer.
2. Add salt to taste and simmer for another 30 minutes
3. Strain the soup and keep it hot.
4. Arrange the chicken meat, glass noodles, quail eggs, tomato, fried shallot and celery leaf in a soup bowl.
5. Pour the soup into the bowl and serve immediately.
---
If you wanted to include any of the mentioned activities into your holiday, do get in touch on 020 3411 6194or via email. If you wanted to see some example itineraries for an Indonesia trip, do have a look at our portfolio of holidays. Do note they are just a starting point; all our trips are tailor-made so can be tweaked exactly to match your preferences.
---