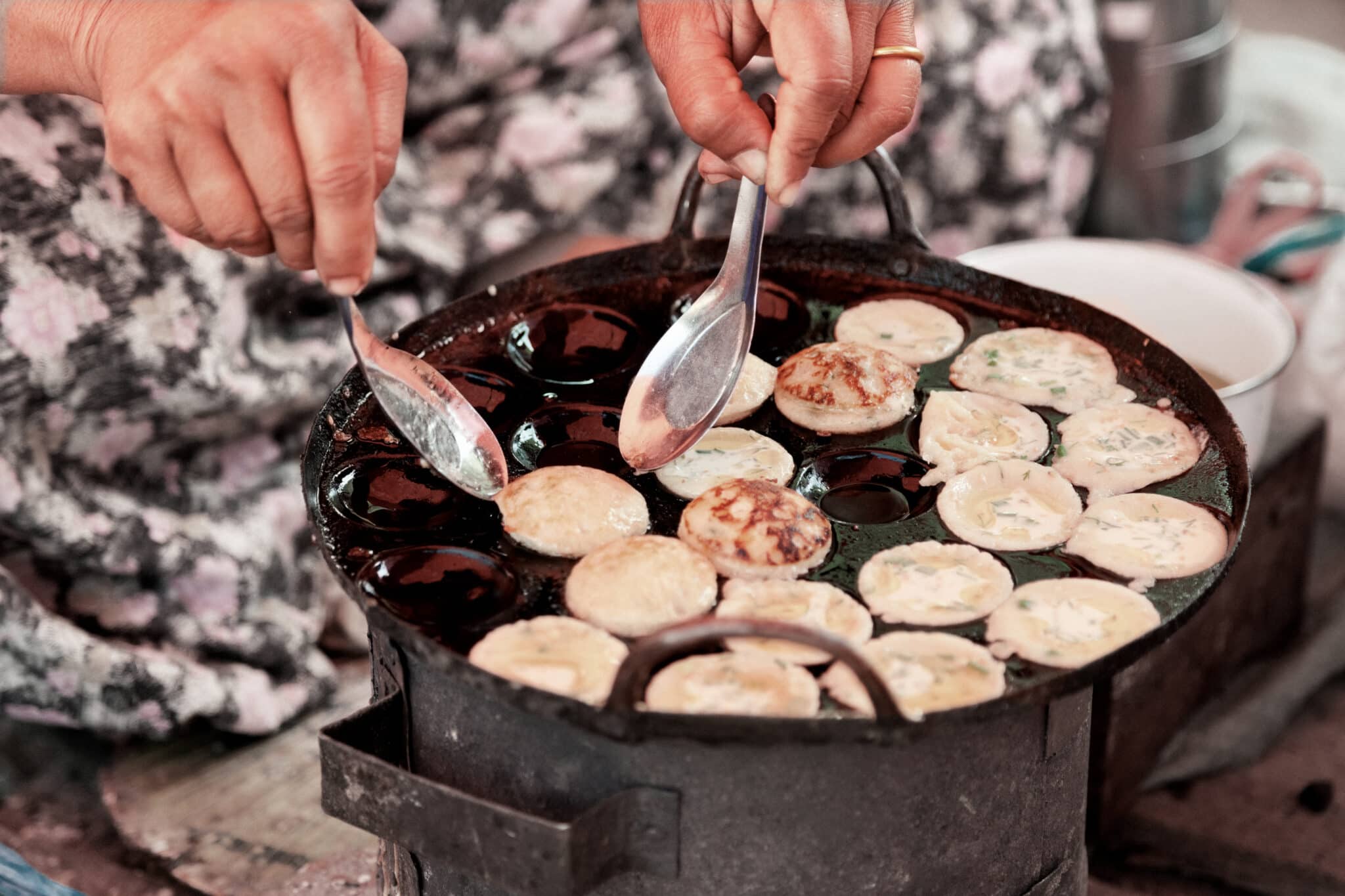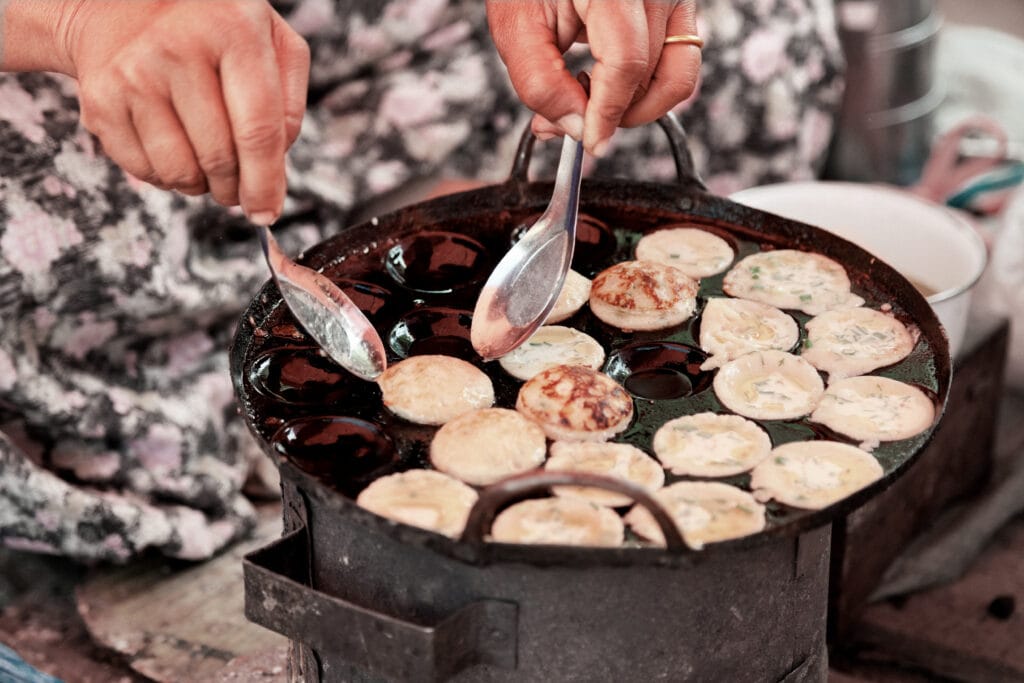 Ah, Pancake Day. Flipping and sticking till you get the perfect one. Lemon and sugar or going mad with Nutella? Savoury, sweet – they're always good. And pancake day is the day to celebrate this delicious and highly versatile dish.
But did you know that the pancake is found worldwide? And while there are as many varieties as you could shake a frying pan at, Asia has some mouth-watering variations you definitely must try. We're big fans of these fluffy little flapjacks, so travel consultant James will be your guide on this culinary tour of some of the best pancakes in Asia.
James' 6 Best Pancakes in Asia
---
1. Sri Lankan Hopper
Start your day with a smile and a taste of the delicious Sri Lankan hopper. Made with fermented rice flour, coconut milk, and sugar, this thin and crispy pancake is the perfect breakfast or snack food and is in incredible foil for an egg. The hopper is crispy on the edges and soft and spongy in the centre, making it the ideal vessel for soaking up the amazing flavours of an accompanying spicy curry or stew. ETG founder Sam prefers his egg hopper with a chilli Sambol. Bonus tip – this dish works unexpectedly well as a base for a fry-up, as my colleague Becky discovered when she visited the Ashburnham Estate in Sri Lanka's luscious tea country. She said that this tasted even more magical on the terrace surrounded by the incredible views of the 75-acre estate.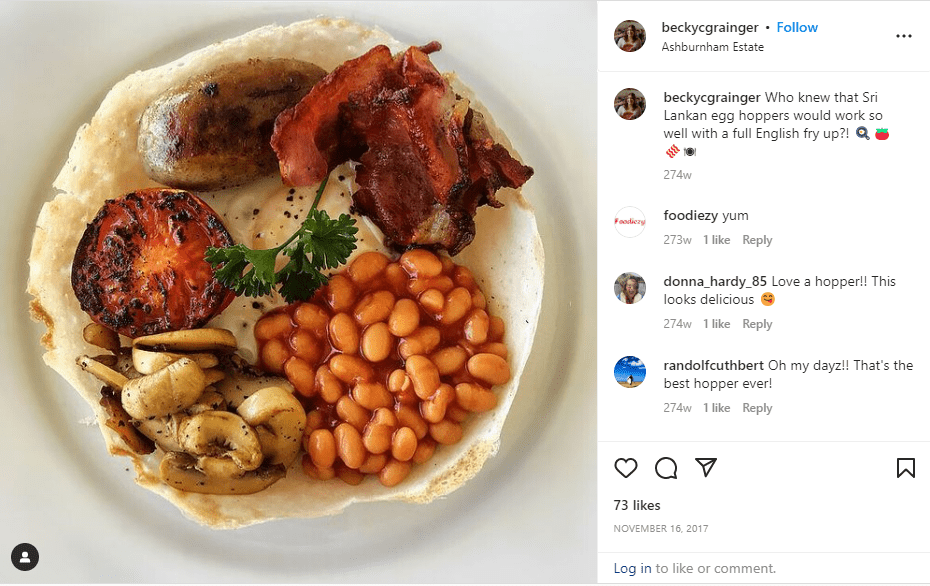 ---
2. Bánh Xèo in Vietnam
Celebrate Pancake Day with a traditional Vietnamese twist. Bánh Xèo is made with a mixture of rice flour, water, and turmeric, and is then filled with a mixture of shrimp, pork, bean sprouts, and herbs. The result is a crispy, golden-brown pancake that is bursting with flavour, perfect for wrapping in lettuce leaves and eating like a taco. The mini bite-sized versions are called Bánh Khọt, the perfect snack for hungry travellers on a long train journey winding through the countryside.
Bánh Xèo originates from the Mekong Delta region of Vietnam, traditionally home to Khmer people (the Cambodians claim a version of this pancake as their own – known in Khmer as Banh Chao).
In the north and central regions of Vietnam Hanoi, you'll find Bánh Xèo made with a smaller and thicker style of pancake. Throughout ETG holidays, we'll arrange stops at places to sample this kind of street food and for a real (and essential) deep dive, ask your consultant to include a Street Food Tour – you will not regret it.
---
3. Malaysian Roti Jala
Make Pancake Day special with the delicate, lacy roti jala. This traditional Malaysian pancake is made with a mixture of flour, egg, and coconut milk, and is cooked on a hot griddle using a special tool with multiple holes – translated, the name means Net Bread. I don't think I'd ever seen anything like it. The result is a soft yet crispy pancake perfect for soaking up a spicy curry or stew.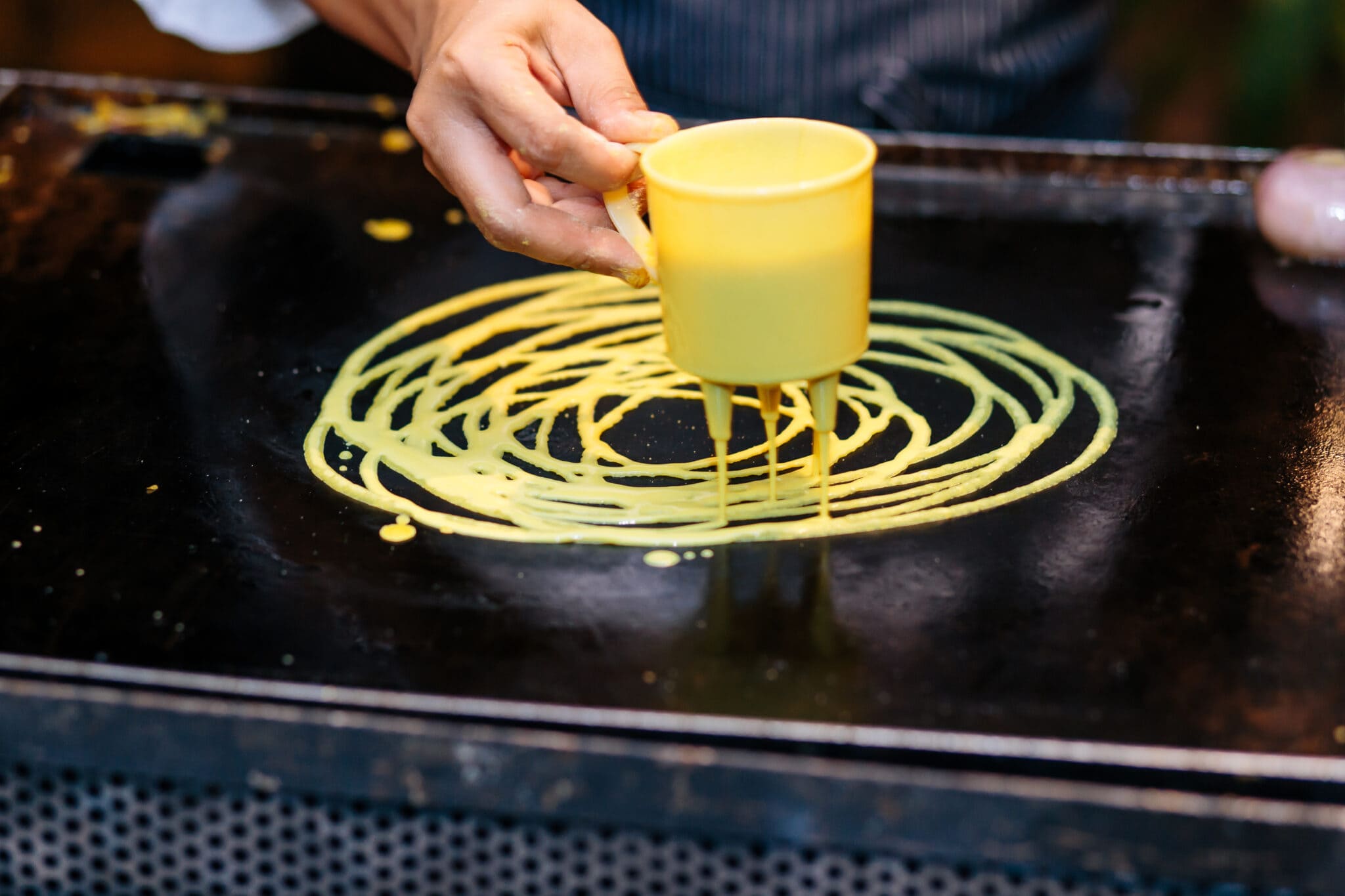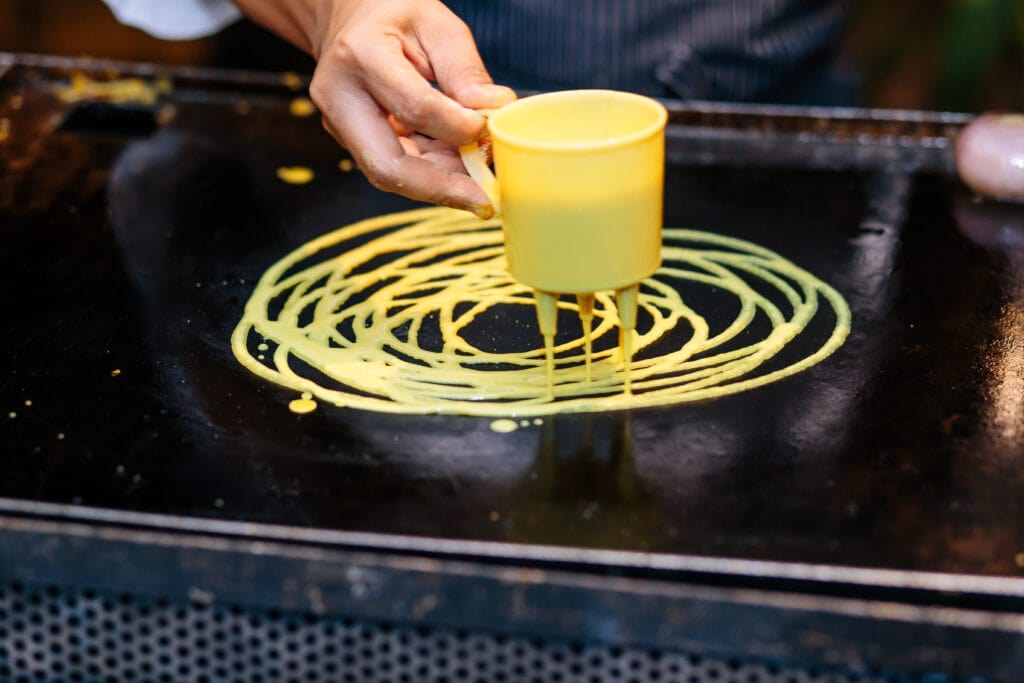 ---
4. Coconut Pancakes in Sri Lanka (called Vellavehum in Sinhala)
Treat yourself to the slightly sweet flavour of the Sri Lankan coconut pancake, known in Sinhalese as Vellavehum. Made with coconut milk, flour, and sugar, these soft and spongy pancakes are the perfect breakfast food and can be served with a variety of accompaniments such as honey, jam, or even a spicy coconut sambal. My colleague Melissa's son is never very far from a pancake, even on a family holiday to the Sri Lankan jungle. Good lad.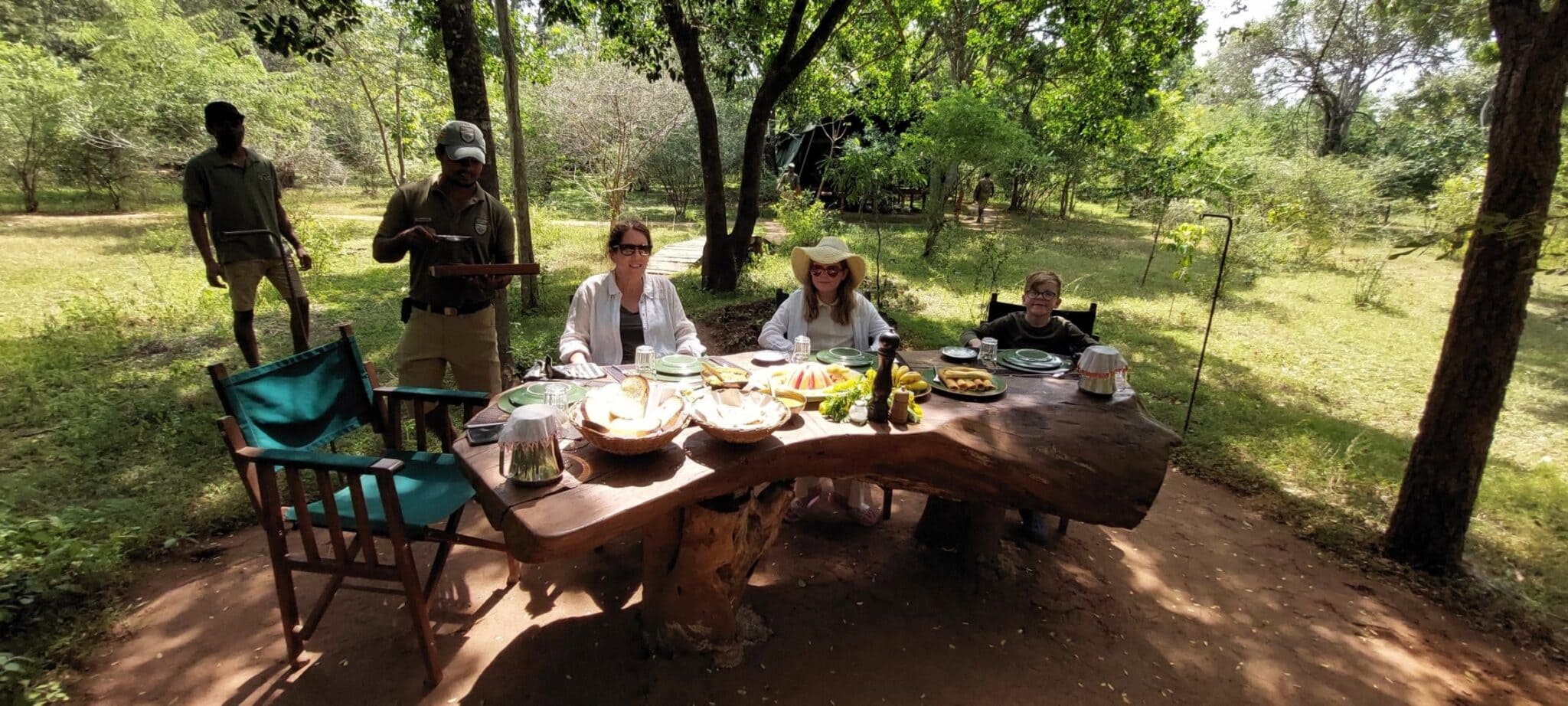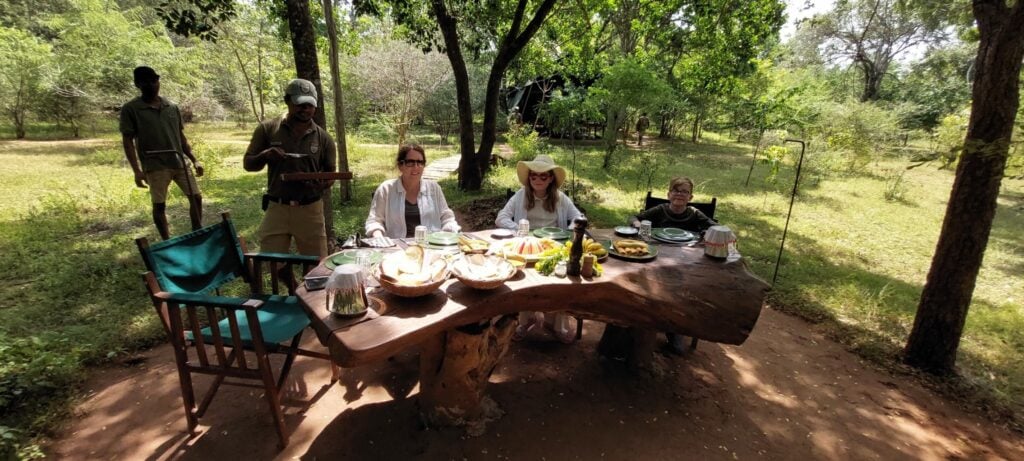 ---
5. Masala Dosa in South India
Make Pancake Day a spicy and flavourful affair with my personal favourite, the traditional South Indian masala dosa. Made from fermented rice and urad dal batter, this crispy and golden-brown pancake is filled with spiced potatoes and served with accompaniments such as coconut chutney, sambar, and tomato chutney.
Our customers love to whip up a feast at Nimmy's Keralan Cooking School.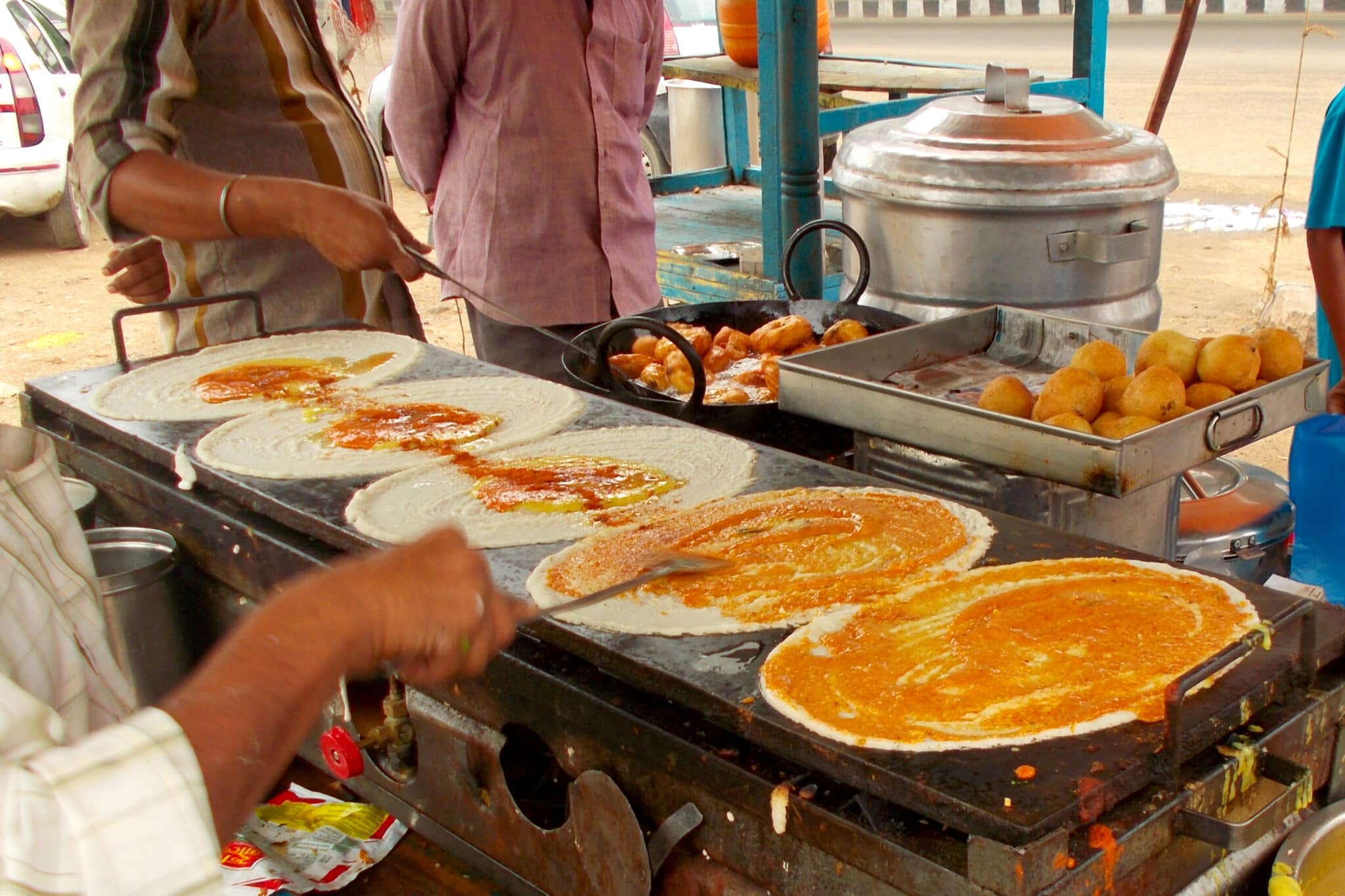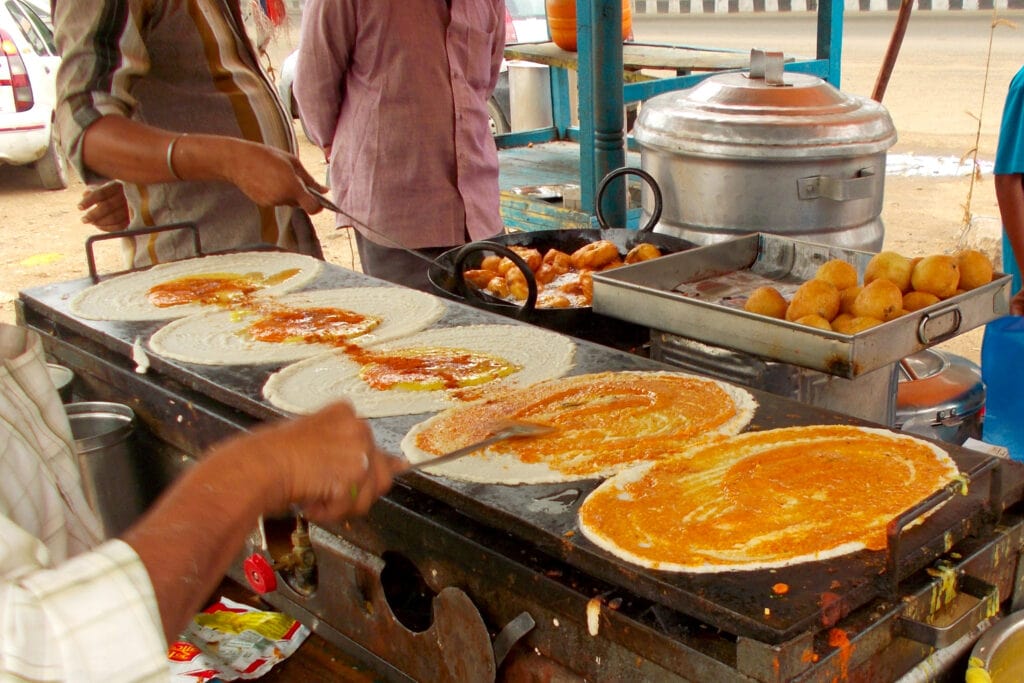 ---
6. Okonomiyaki in Japan
Pancakes really do seem to be the perfect street food. Okonomiyaki is a traditional type of savoury pancake from Osaka. It's made with the usual flour and eggs, mixed with shredded cabbage and whichever protein and toppings you fancy. The name literally means 'grilled as you like it', so you know you can really make it your own.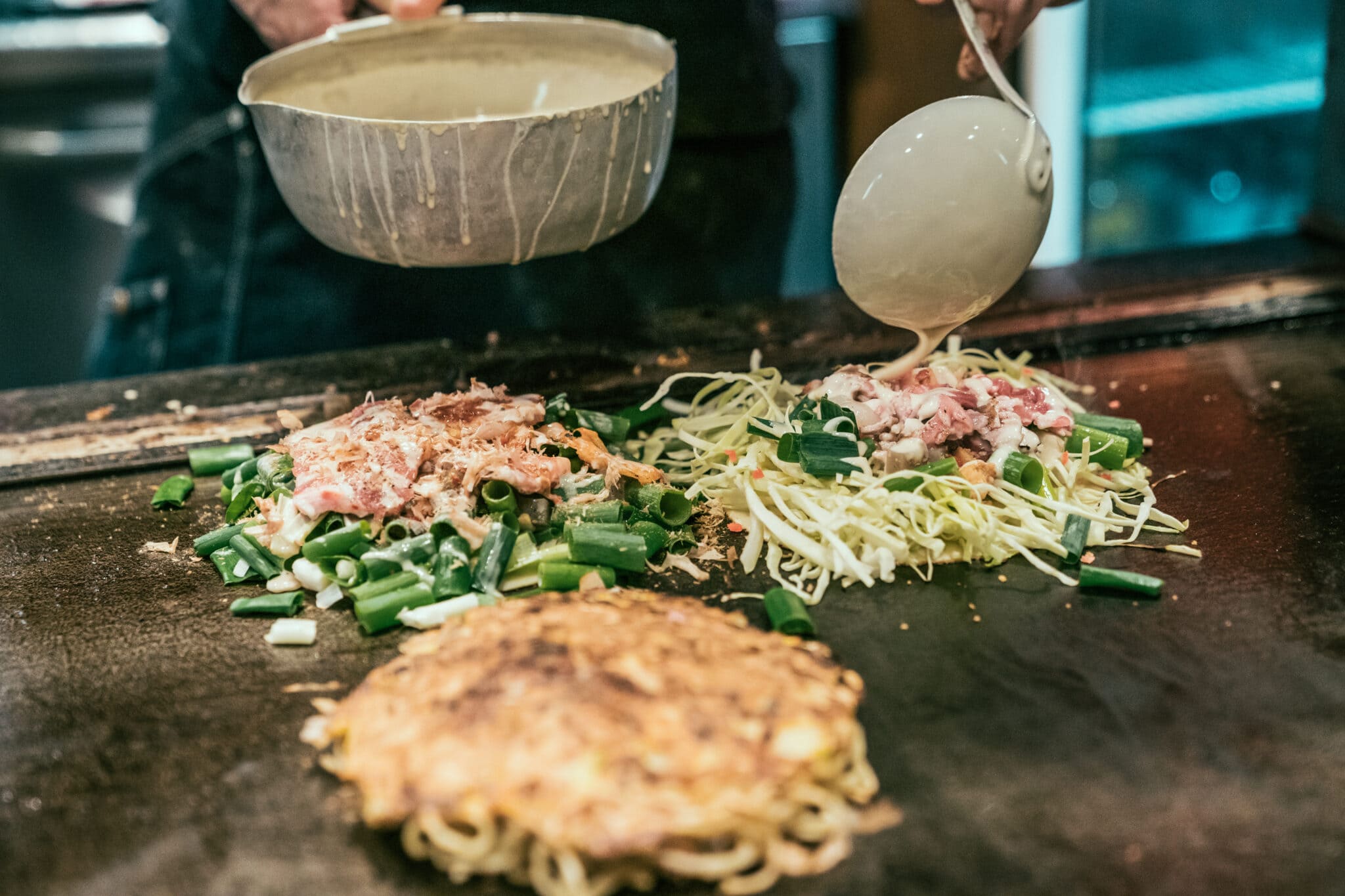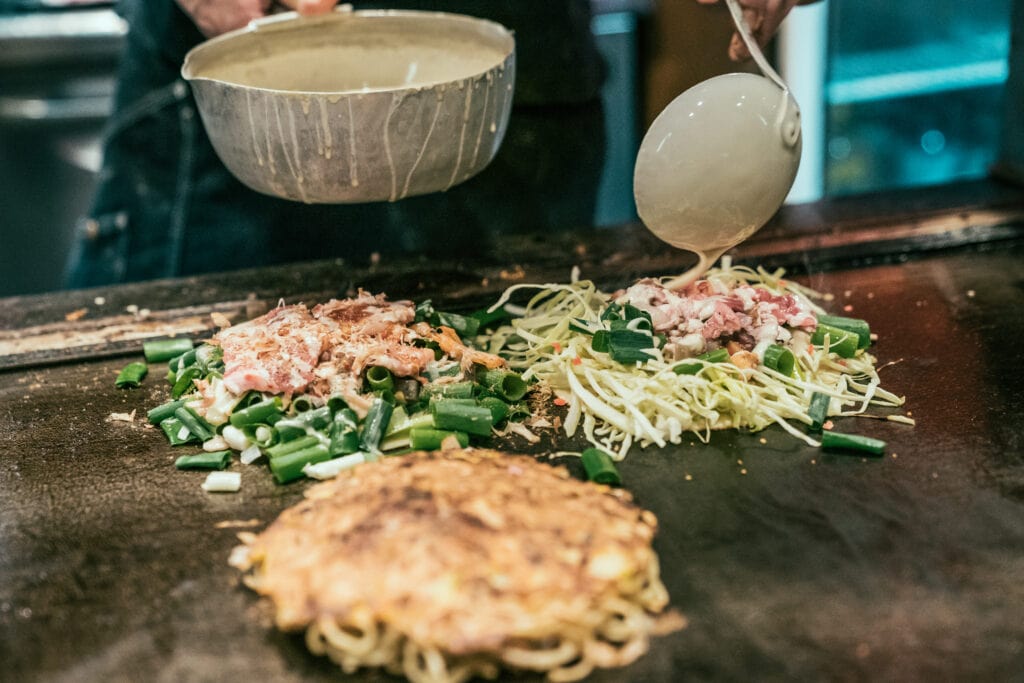 ---
And there you have it! The 6 best pancakes in Asia. These unique dishes are sure to bring a smile to your face and a burst of flavour to your pancake day. Enjoy!
Curious about culture?
Our holiday specialists are always on hand to answer any questions about delicious cultural experiences as part of your immersive holiday. All our holidays are entirely tailor-made, so we can truly create a holiday to suit your interests. Call today on 020 7924 7133 or email us for an inquiry.