An article by Andrew Eames, Travel Writer and Author
You know even before you've cleared customs in Bhutan that you've come to one of the world's most unique countries. The approach to Paro airport is through a gentle chicane of a steep-sided valley, at wing-tip level, with shiny-roofed village houses that look like tin tacks pressed into the hillsides to stop the rice terracing from sliding downhill.
The airport building itself has all the appearance of a monastery, and the airport officials are all wearing robes. In fact, as you emerge into the world outside, you realise that much of the general population, including schoolchildren, is robed too, some of them with tartan patterns in a sort of Scotland meets Game of Thrones. Down the way are archers practising their national sport, there are frescos of tigers and phalluses on village walls, and shops that could be normal houses were it not for all the shelves inside and people walking in and out of their front doors.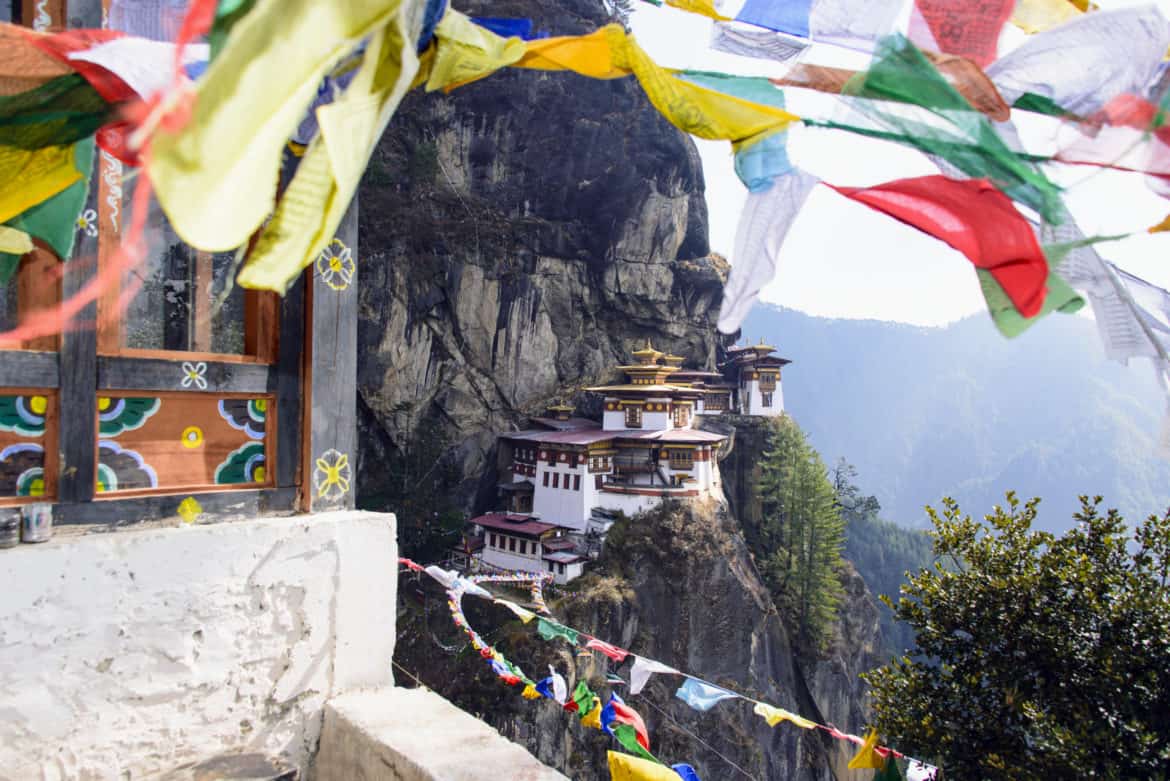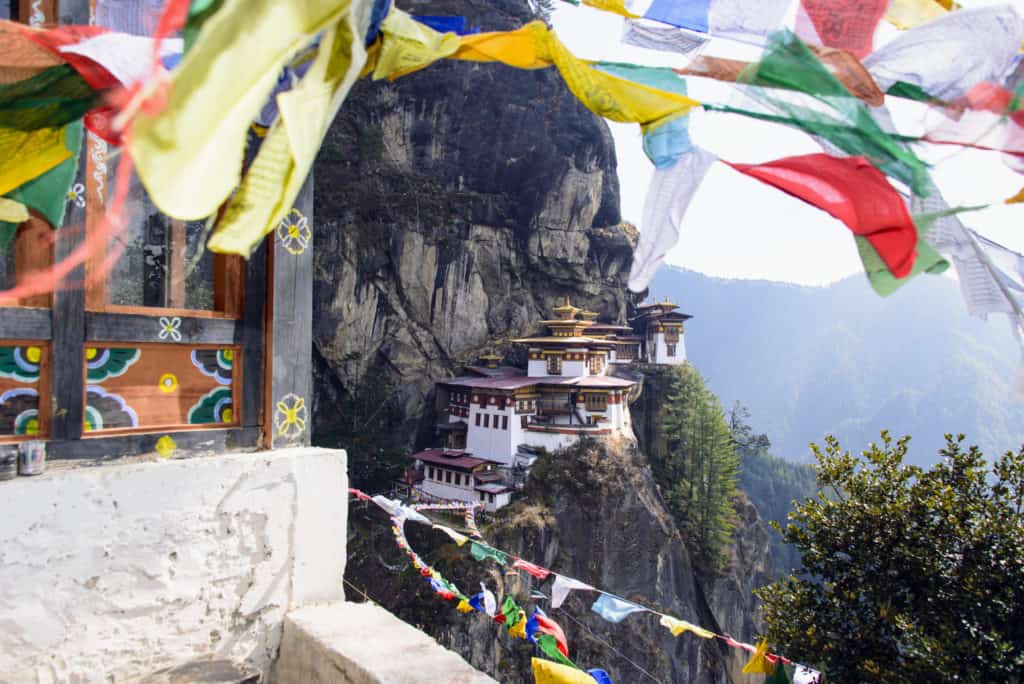 This is the remote kingdom of Bhutan, a country of just 700,000 people, spectacularly folded into a Denmark-sized scoop of the Himalayas. It was ruled by monks until as recently as 1907, and it clearly marches to a very different tune.
Although it now has a monarchy in control, this is a country where Buddhism remains the guiding light, packed as it is with gompas, stupas and spectacularly sited temples like the celebrated Tiger's Nest, clinging to a cleft in a mountainside. It's a country where the landscape itself seems at prayer: rivers are straddled with prayer wheels and hillsides are adorned with stands of tall ancestor flags, earning merit from the water and the wind.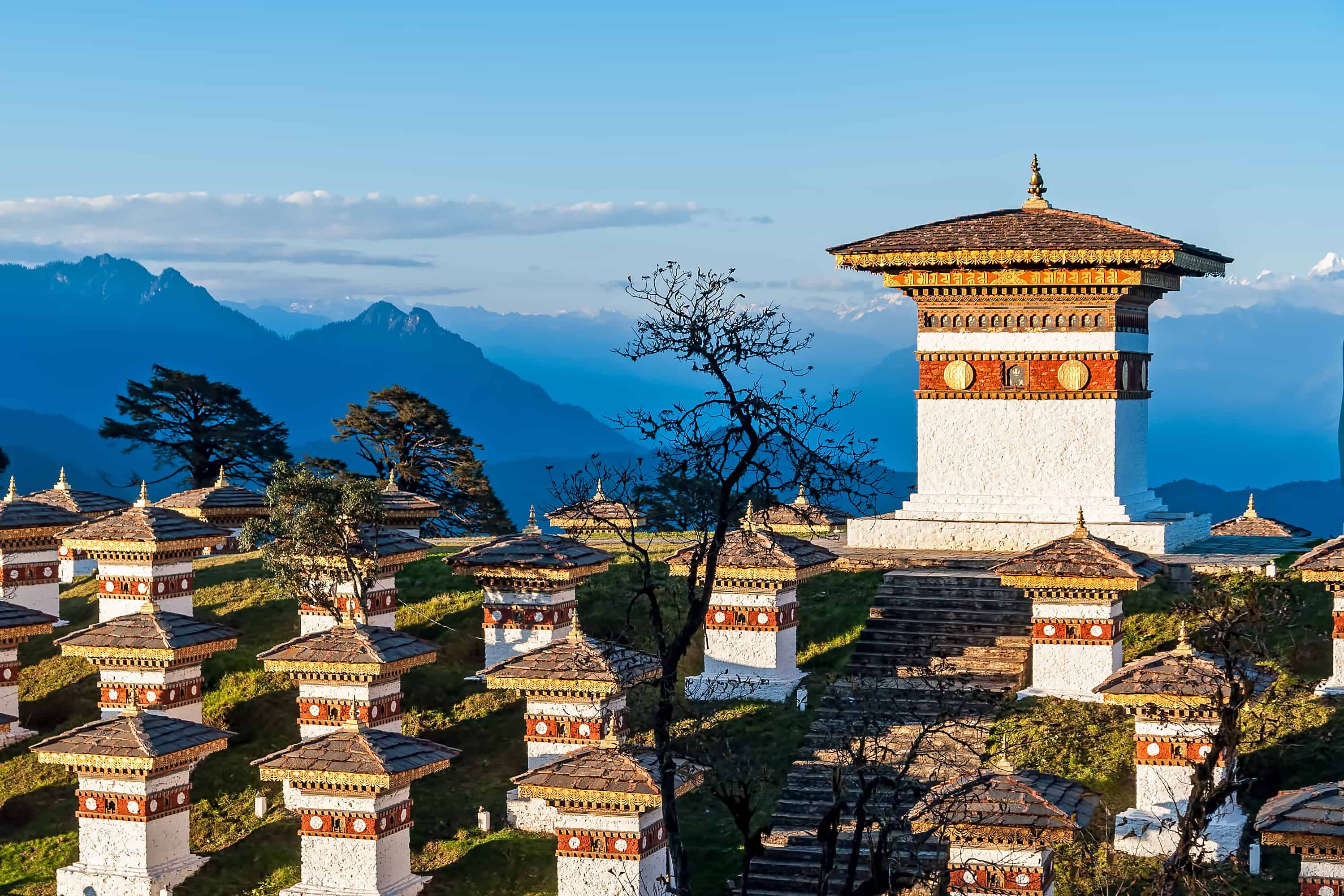 It is a country that didn't have TV until 1999, where wives may marry several men and men may marry several wives. Above all it is a country in an intriguingly independent state, having outlawed tobacco, having tried and rejected traffic lights, and having bucked the global trend by replacing the usual emphasis on GDP with its own homespun policy of GNH – Gross National Happiness – instead. Even money seems barely necessary in a land where education, health care and property is all free. In most rural areas electricity comes cost-free too, because the expense of sending a man to read a meter and a department to administer the bills and pursue payment would inevitably eat up all the revenue.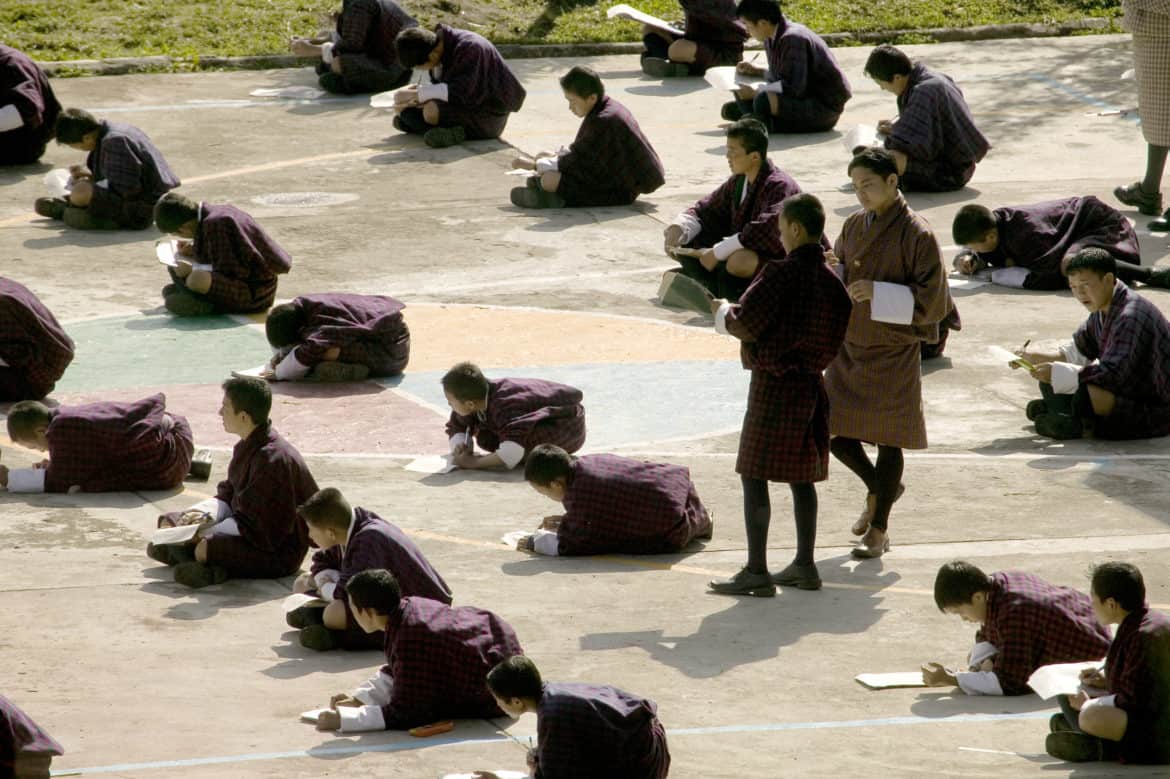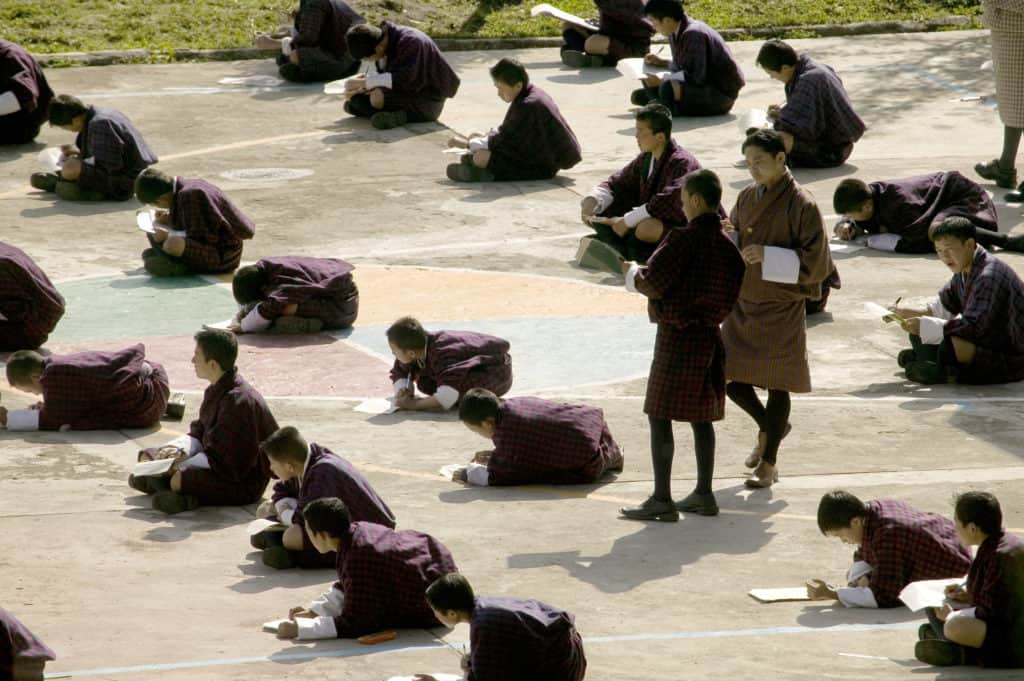 To travel around Bhutan is to be both surprised and refreshed by its innocence. It is an open, friendly place, and outsiders are welcome to join in the celebrations in a whole calendar of festivals based around the network of huge monasteries, attended by the whole of the local community dressed in their finest clothes.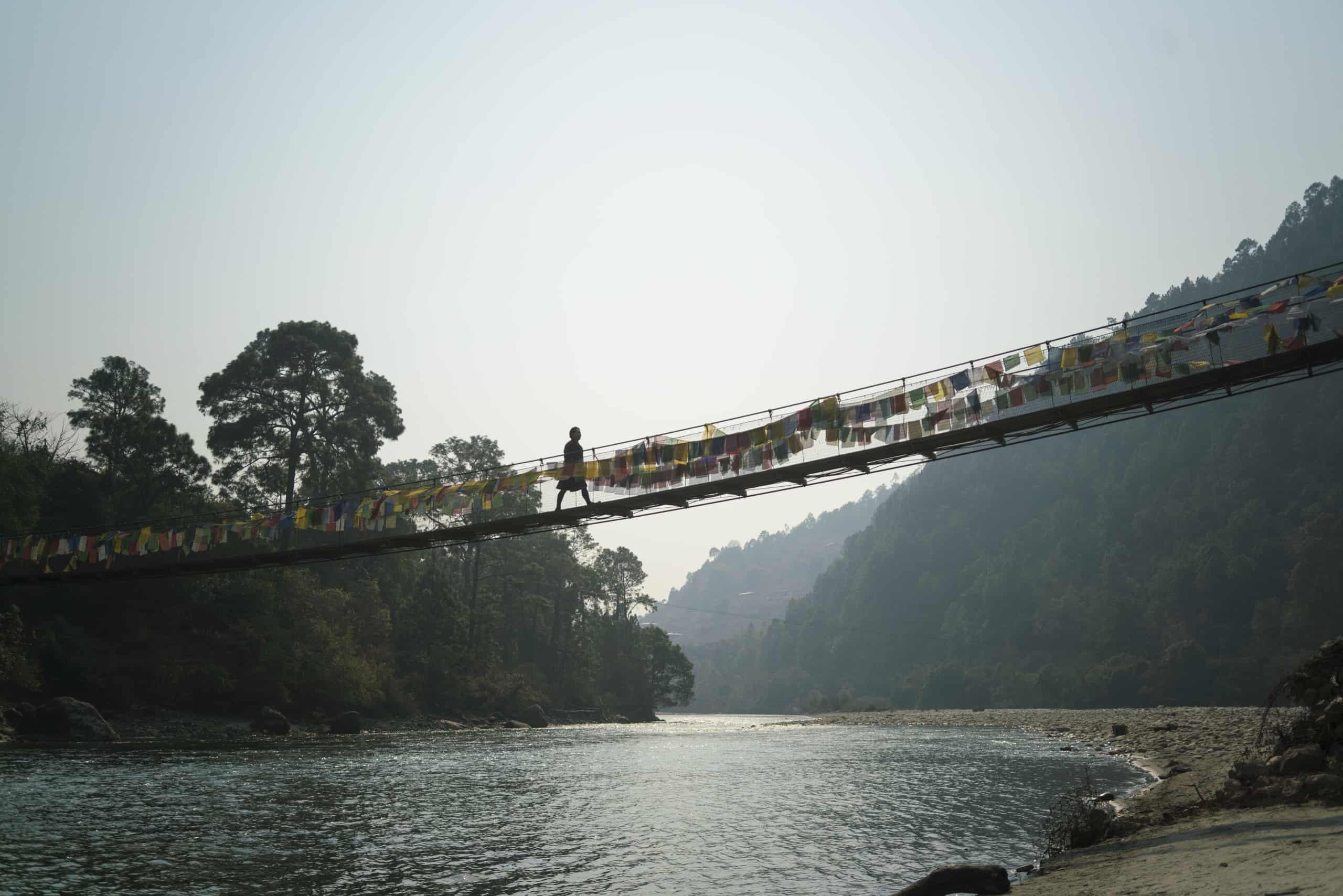 Topographically, their land is a rollercoaster ride of mountain passes and forested valleys, with macaques on the roads, eagles in the skies and clouded leopards among wild chestnut trees. It is a place of small farms – 80 per cent of Bhutanese are farmers – and village markets groaning with fruit and vegetables, whose political parties are named after iconic animals such as the White Horse and the Black-necked Crane.
In their isolated mountain lair the people of this country feel very connected to their ancestors, and to their future selves, and they feel the need to behave well in the present, or else they'll be reincarnated as a worm or some such in the future. The net result is no crime, minimal vice, and lots of smiles.
So welcome to Bhutan. Things are done differently here.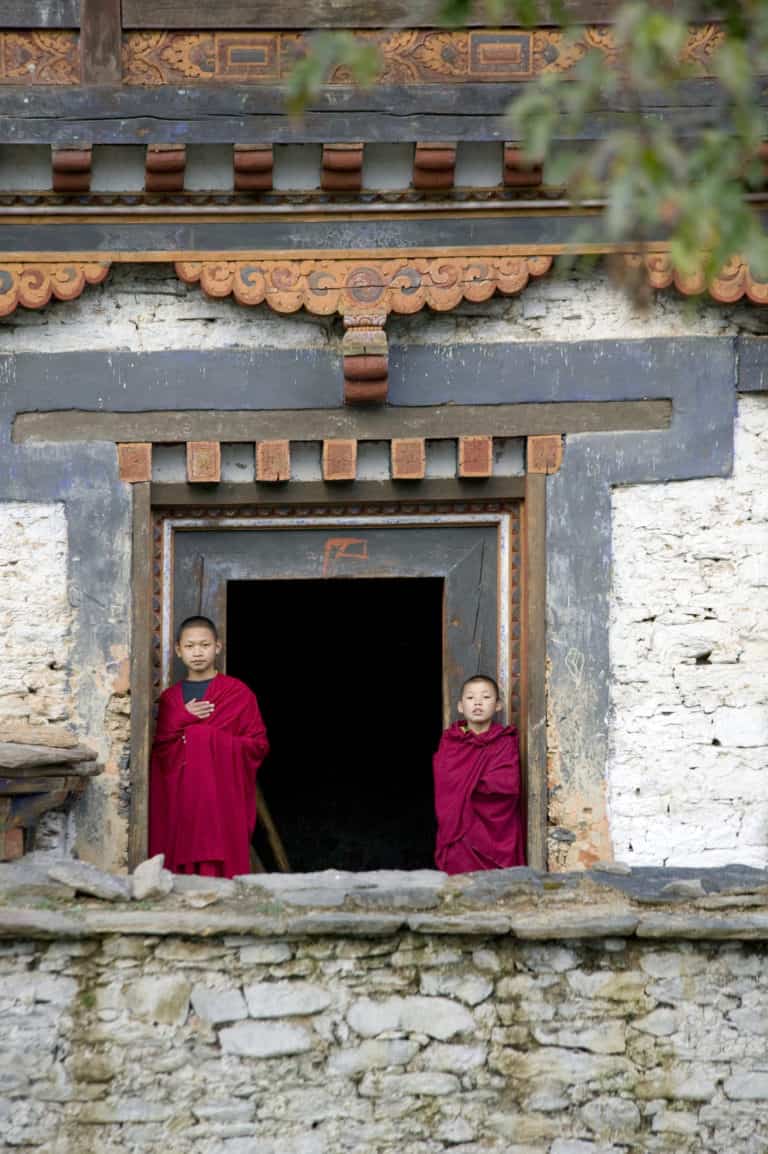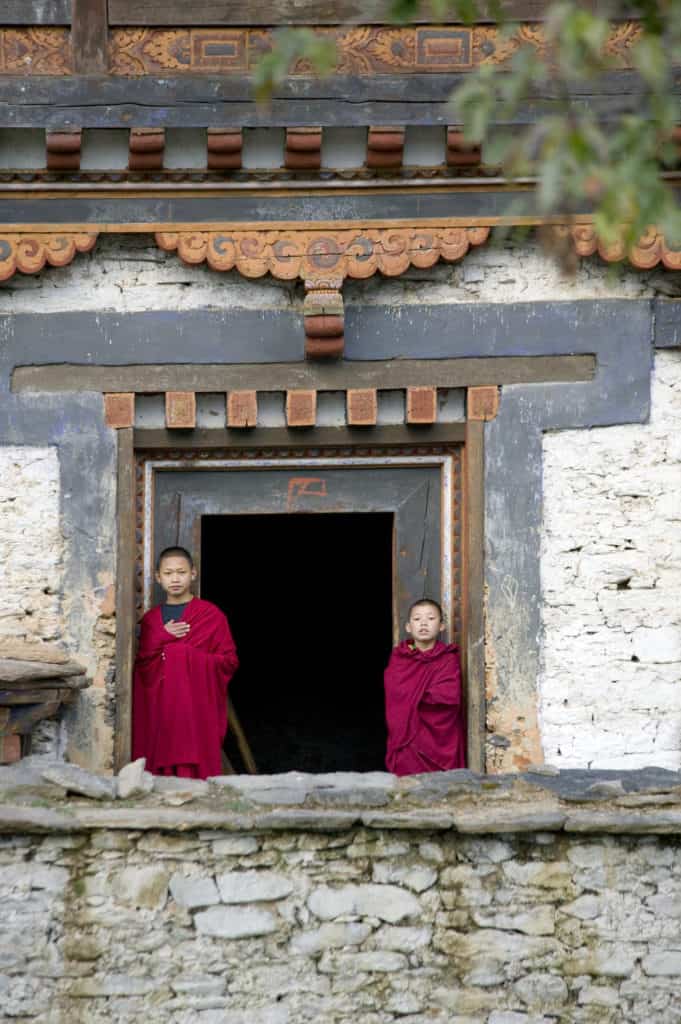 Andrew Eames is a renowned travel writer and author with a taste for experiential travel. He has written five travel books including The 8.55 to Baghdad and contributes to a wide range of national newspapers from FT to the Sunday Mirror.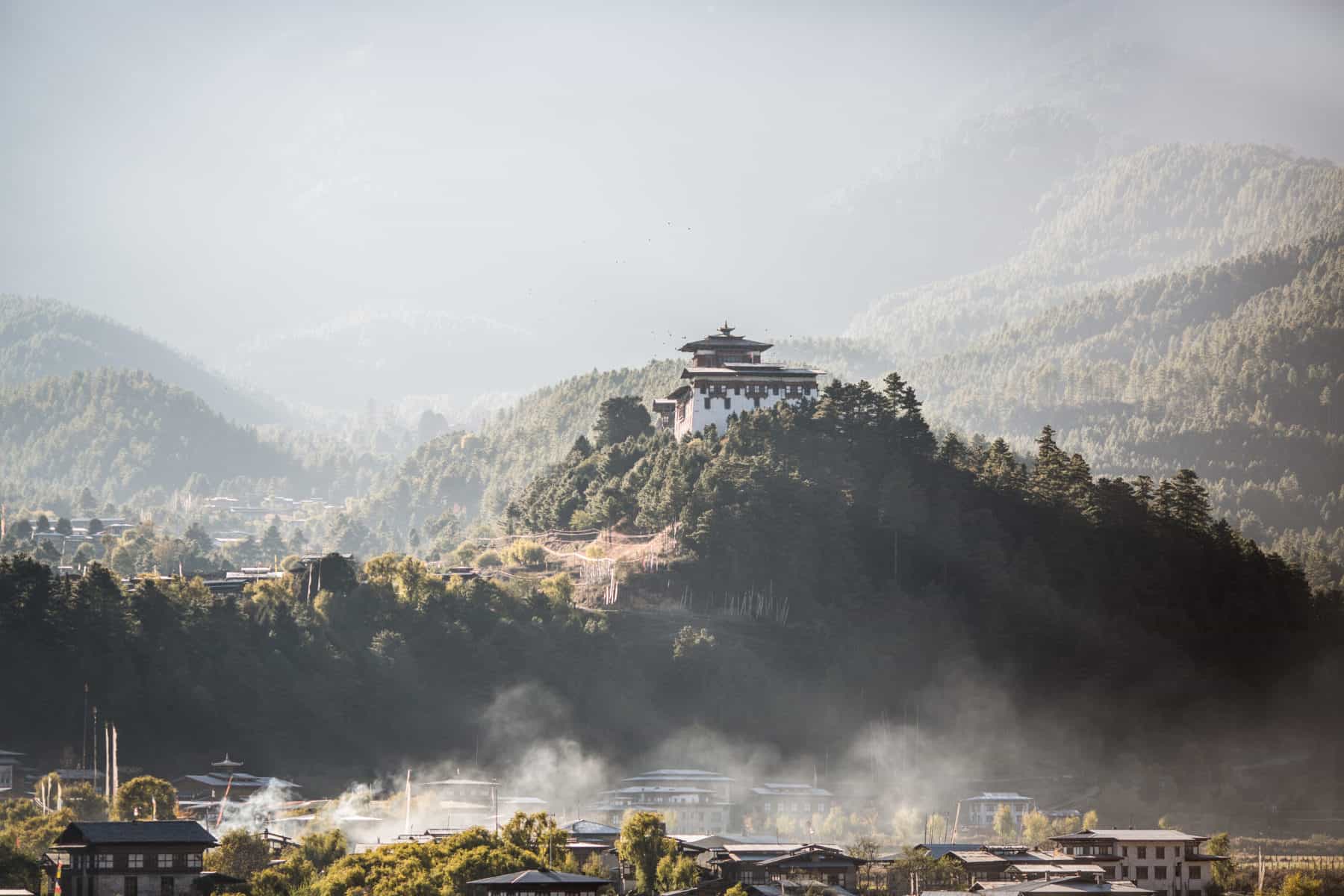 We don't believe in standing still. Watching the world go by through a window. Hearing it through the stories of others.
You want to be in it, out there. Asking questions and finding answers. Finding yourself in worlds unknown. Finding the path less trodden. Meeting people with a different story to tell.
Just ask why, what, how, who? We'll never stop helping you find the answers.
Our travellers come home with stories to tell, memories to keep and new ways of seeing their lives around them. That's what happens when you truly connect with a destination.
FREE YOUR CURIOUS SIDE WITH EXPERIENCE TRAVEL GROUP

FREE YOUR CURIOUS SIDE WITH EXPERIENCE TRAVEL GROUP