How to find unique experiences in Thailand
A story by Amelia Curran, Content Editor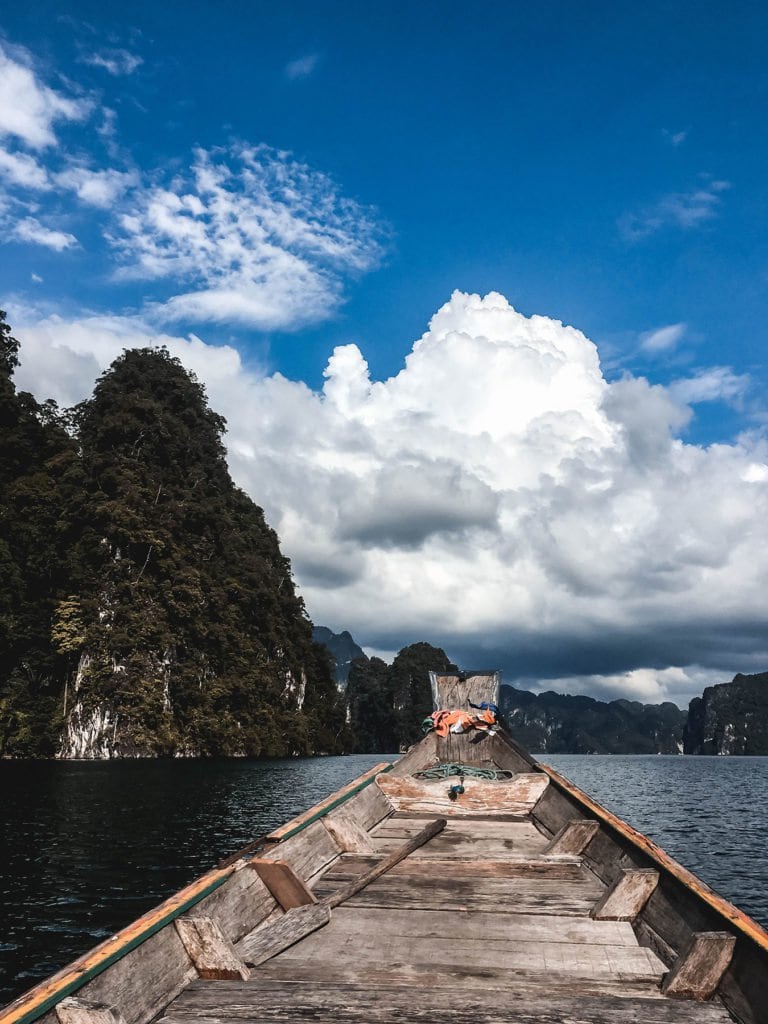 Unique experiences in Thailand?
I'll admit it. Until recently, I was a bit of a Thailand sceptic. I'd read the articles about over-tourism, forced beach closures, how amazing it used to be. I'd heard rumours about rampant backpackers, stampeding over communities and culture with their gap yah shenanigans. My vision of an entire country was eclipsed by a Full Moon party.
OK – this is a bit of an exaggeration. Working at Experience Travel Group, I did know that there were still plenty of places that hadn't been hijacked by mass tourism. And, having experienced ETG holidays myself, I was aware that we had ways of avoiding crowds even in the must-see spots. But still, I had a feeling that finding so-called 'hidden gems' and unique experiences in a country as popular as Thailand would be pretty hard work.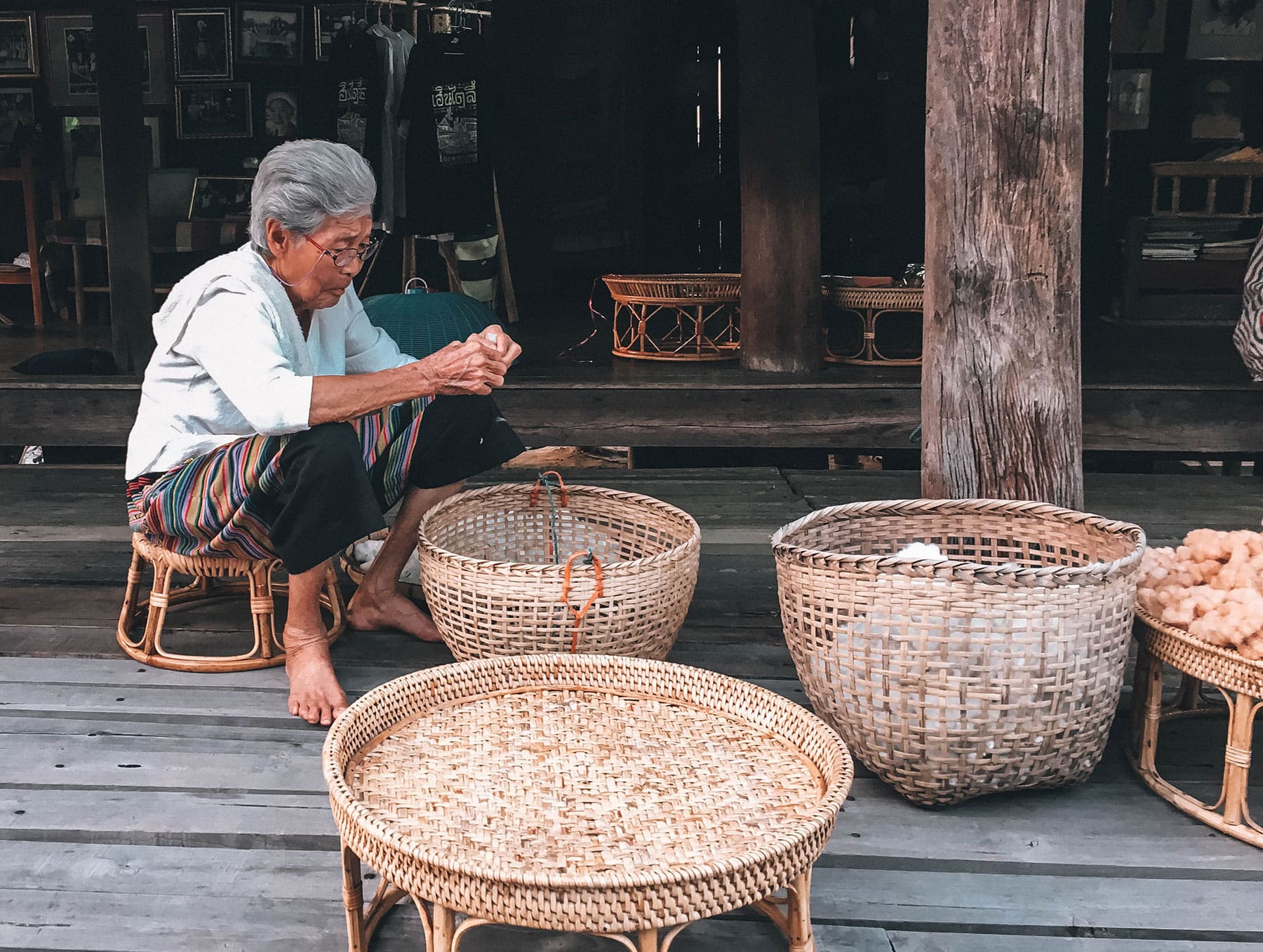 At this point, you can probably guess that I was wrong. In the two weeks I spent there, it quickly became one of my favourite countries in Asia – if not, the world. As this was a (very gruelling, obviously) business trip, we covered a lot of ground in order to research as many hotels and unique experiences in Thailand as possible, and I can honestly say that every destination revealed a new and exciting side to the country – in turns surprising, interesting and beautiful.
It did take a couple of days for my fears to subside completely. Our first stop was Chiang Mai, where we headed straight from the plane to the night market; the first people we saw were a loud group of Brits wearing ballooning elephant print trousers. The following day, we visited a temple where a tourist was drinking a beer while banging loudly on a ceremonial gong, ignoring the "Do Not Touch" signs emblazoned above. His friend was taking a picture, of course.
But as we spent more time in the city, I softened. The atmosphere was buzzy, the markets were overflowing with extraordinary knick-knacks and the food was incredible (Chiang Mai is the home of Lanna food, which is widely regarded as some of the best in Thailand). While the tourists were noticeable, and a multitude of elephant trousers did zigzag around us, I grew to like Chiang Mai very much.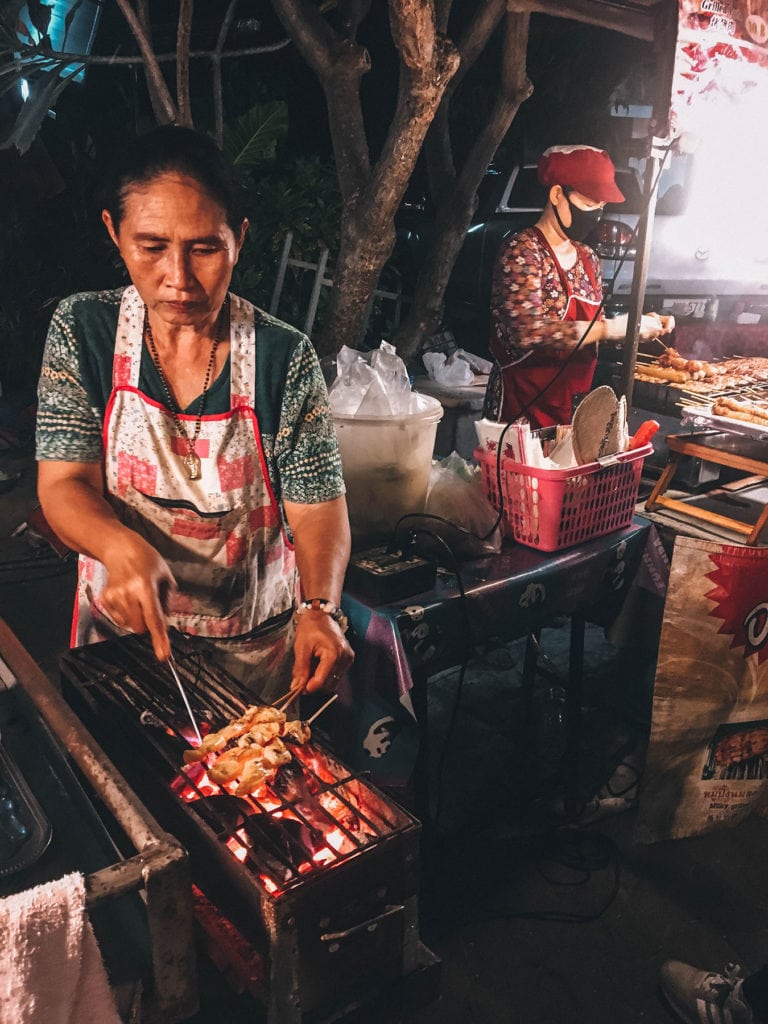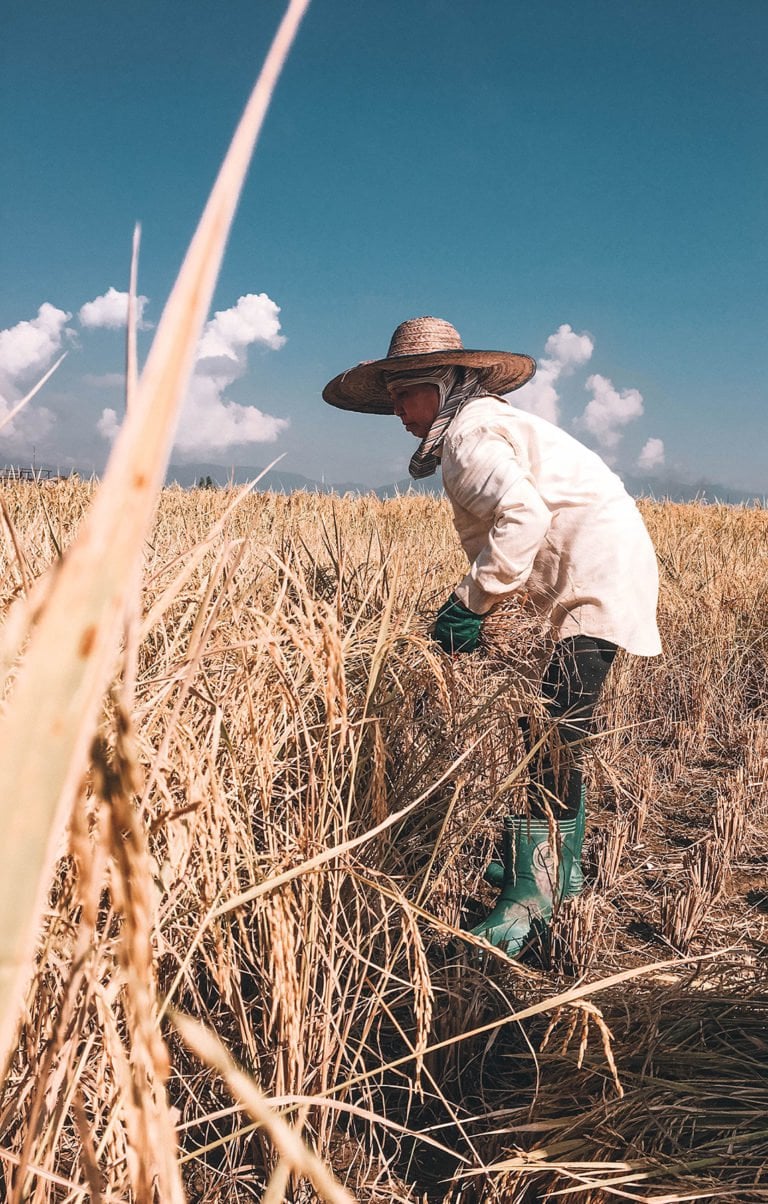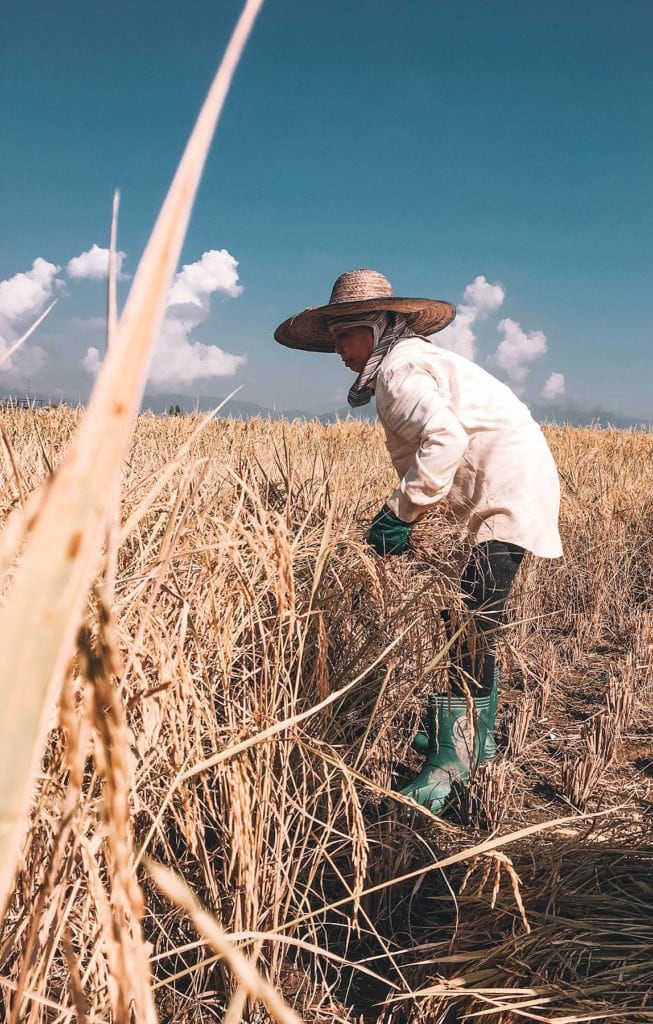 And, as it turned out, Chiang Mai was the most touristed destination on our itinerary anyway. The purpose of our visit was to scope out unique excursions that would show our clients a different side of Thailand, and we ended up in some phenomenal, little-visited locations. Over the three days we spent in Phayao as part of a community-based tourism scheme, I encountered some of the most mind-blowing scenery I've ever seen. One of my favourite moments of the trip was crawling up a steep forested hill, in what looked like a tractor born in the Summer of Love. We had no idea where we were going – our guide, Nutty, was keeping it as a surprise. After several minutes of shaky trundling and ducking under branches, we emerged at a vast clearing and the most incredible, sun-drenched lake. All of us from team ETG were taken aback by its beauty. There wasn't a single other tourist in sight.
(I tried to take a good photograph, but my amateur skills couldn't do it justice – which, in a way, I'm glad about now. Not knowing what to expect made it all the more special. If you're curious, I suppose you'll just have to see it for yourself.)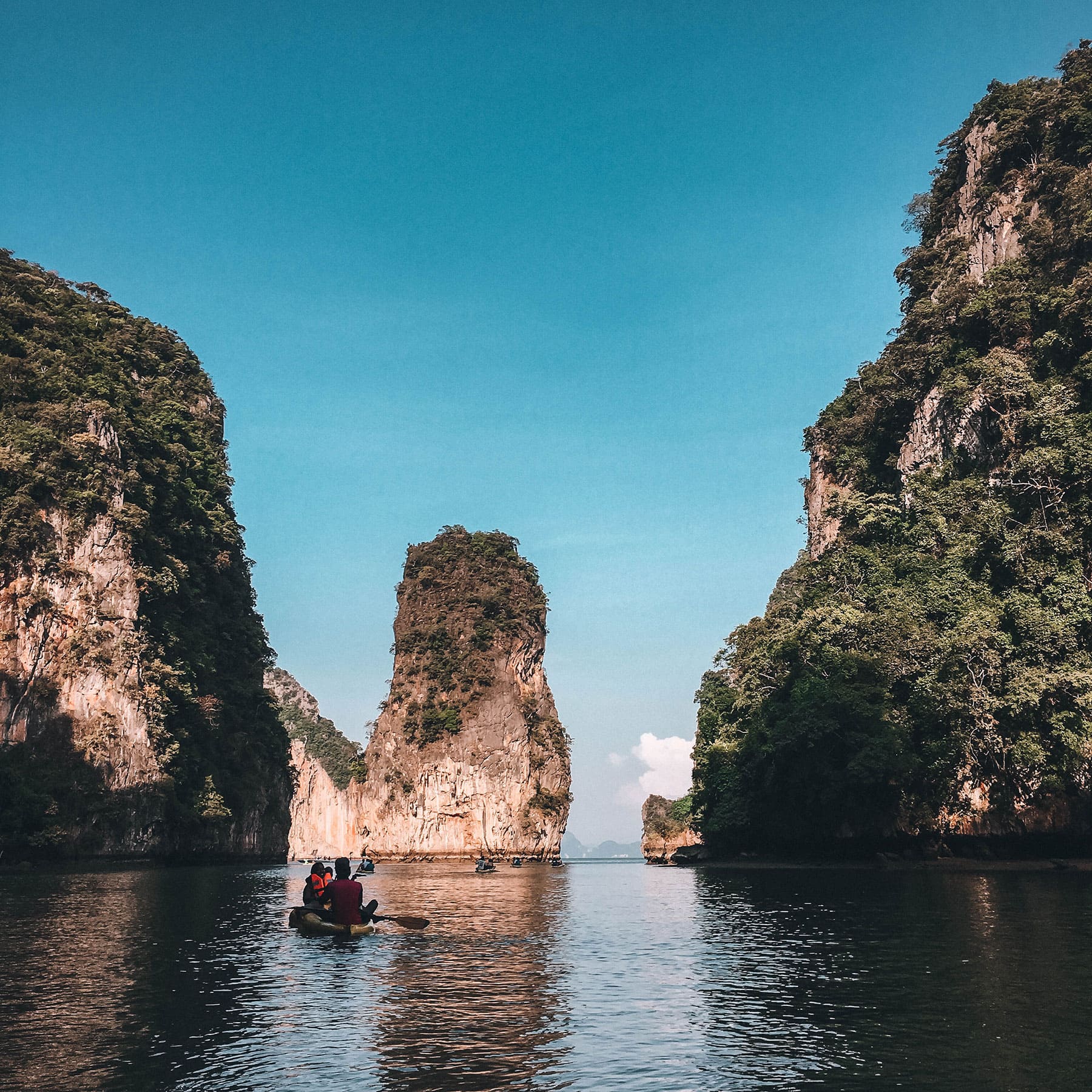 What's more, we didn't even have to stray miles from the beaten track to find these experiences. Phayao was only an hour's drive from Chiang Rai, a city that's very much on the map (and also well worth a visit), yet provides some of the most unique expeirences in Thailand. Even in Phuket, where the damning finger of over-tourism is often pointed, there were still many idyllic pockets. We stayed in some brilliant beachside hotels, and visited the colonial old town, where a distinctive blend of Chinese, Malaysian and Portuguese influence takes hold. It is quite unexpected and makes for a wonderful afternoon's exploring.
But ultimately, I didn't just like Thailand for having fewer tourists than I'd imagined, or because I had seen a side to it that others, to my self-congratulatory mind, didn't see. One afternoon, as we took a riverboat ride back to our hotel – bellies full of som tam and sticky rice, basking in the warm November sun – it became clear to me that the reason Thailand is so popular is that the core ingredients for a great holiday stand up to the test. The food really is as absurdly delicious as everyone says. Those beaches are some of the most beautiful I've ever seen. The people are warm and friendly, despite the influx of us 'farangs'. It just is that good. I smiled, as my inner snob was cowed.
And elephant print trousers?  They're actually pretty comfortable…
Curious about Thailand?
To talk about a future holiday, get in touch with one of our Thailand specialists on 020 7924 7133 or click here to start your journey.

YOUR TRAVEL STORY
After every great adventure, there is the story. There are the stories you tell at dinner parties, the happy accidents that always get a good laugh; there are the 'had-to-be-there' tales, the ones that you recall fondly with your family or travel partner. Then, too, there are those personal moments – the wonder at the beauty, the shock of the new, a fleeting exchange with someone you meet along the way.
We like to think that all Experience Travel Group (ETG) travellers are united by these stories. Wherever you choose to go and whatever you like to do, our holidays are designed to facilitate those magical moments that become memories. And, by getting to know each traveller, we hope that we can reveal the side of the destination that will resonate most deeply with you.
We'd like to invite each and every one of you in our community to share your favourite travel stories. No matter if it's big or small, any holiday, experience or encounter that reminded you why you love travel is worth telling. Get in touch by emailing [email protected].
For now, though, here is one such tale. Remember: the holiday itself is always, always over too soon. It's the stories that live on.
FREE YOUR CURIOUS SIDE WITH EXPERIENCE TRAVEL GROUP

FREE YOUR CURIOUS SIDE WITH EXPERIENCE TRAVEL GROUP