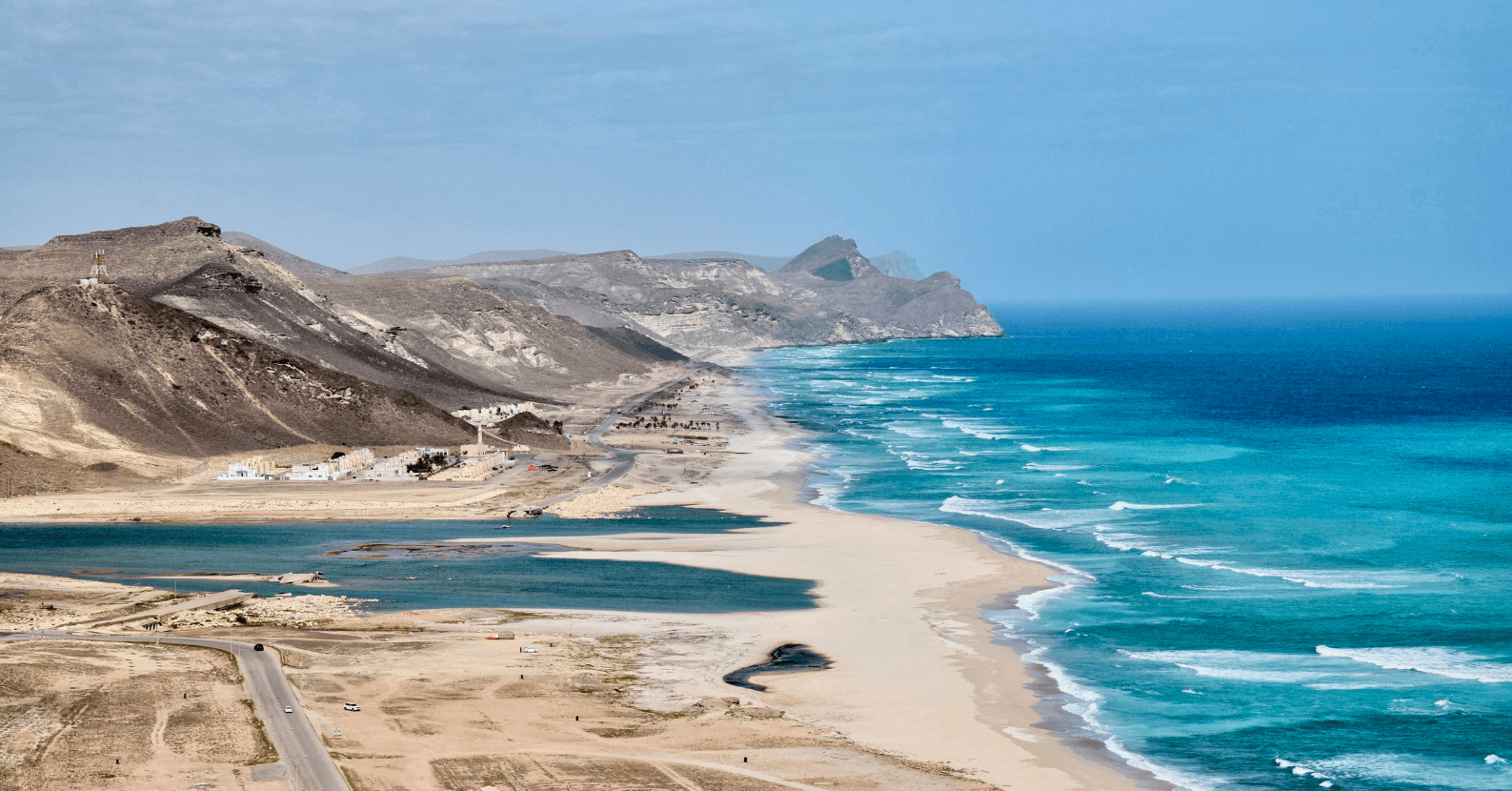 A RELAXING WEEK IN OMAN
I can't believe we finally managed to get away to Oman for a relaxing week in the winter sun. After two years of not travelling, and one canceled trip to Thailand, we wondered if we'd ever be travelling to the more distant locations again. But when an email from Experience Travel Group (ETG) landed in my inbox recommending a week in Oman (during the pandemic!), I was straight on the phone. Three weeks later and we were there!
Experience Travel Group has been organising our holidays for many years, so we knew we'd be in safe hands. Friends who had managed to get away in the summer had all said the paperwork and testing was well worth it. But it did seem a hassle, particularly as we were only going for one week! Yet with ETG organising everything from our trips to our tests, it was all a stress-free process. Knowing what was required, and the forms that needed to be completed, and by when, everything went like clockwork.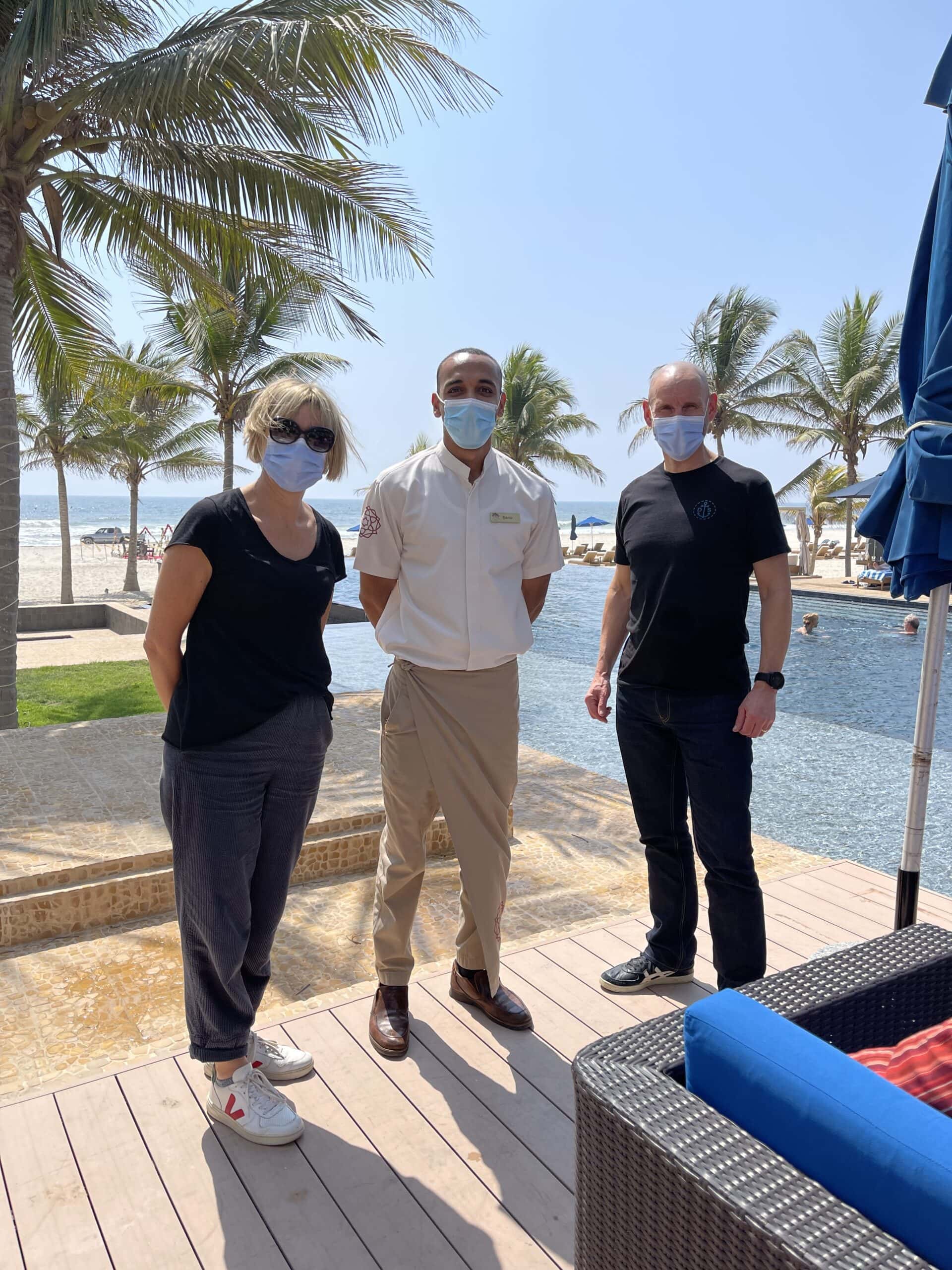 FROM LONDON TO SALALAH – THE JOURNEY ACROSS
Heathrow was relatively quiet, with everyone wearing masks. Check-in was a slightly longer process than normal due to all the form checking. But that added to the reassurance we'd be travelling safely. We flew to Muscat and although the flight was full everyone was wearing masks. These stayed on all the time unless we were eating. We then transferred straight away onto a short internal flight to Salalah. The timings worked perfectly. As we had an overnight flight, I couldn't quite believe that the night before we were in cold, dreary London and here we were the following morning, in hot, sunny Oman.
A short transfer to the hotel and what a lovely welcome to be greeted by not only our personal guest attendant, but also the general manager and even the head chef. What a great introduction to the hotel. We were then given a tour, and as well as being struck by the standard and facilities (the pictures are exactly like the brochure), we were very impressed with the cleanliness, spaciousness and warm welcome we received. Masks are required, sanitiser stations are posted all around and with very few tourists, there is ample space to feel completely at ease. The hotel has a beautiful private white sandy beach, and I felt very fortunate we could take full advantage of its beauty without the throng of tourists.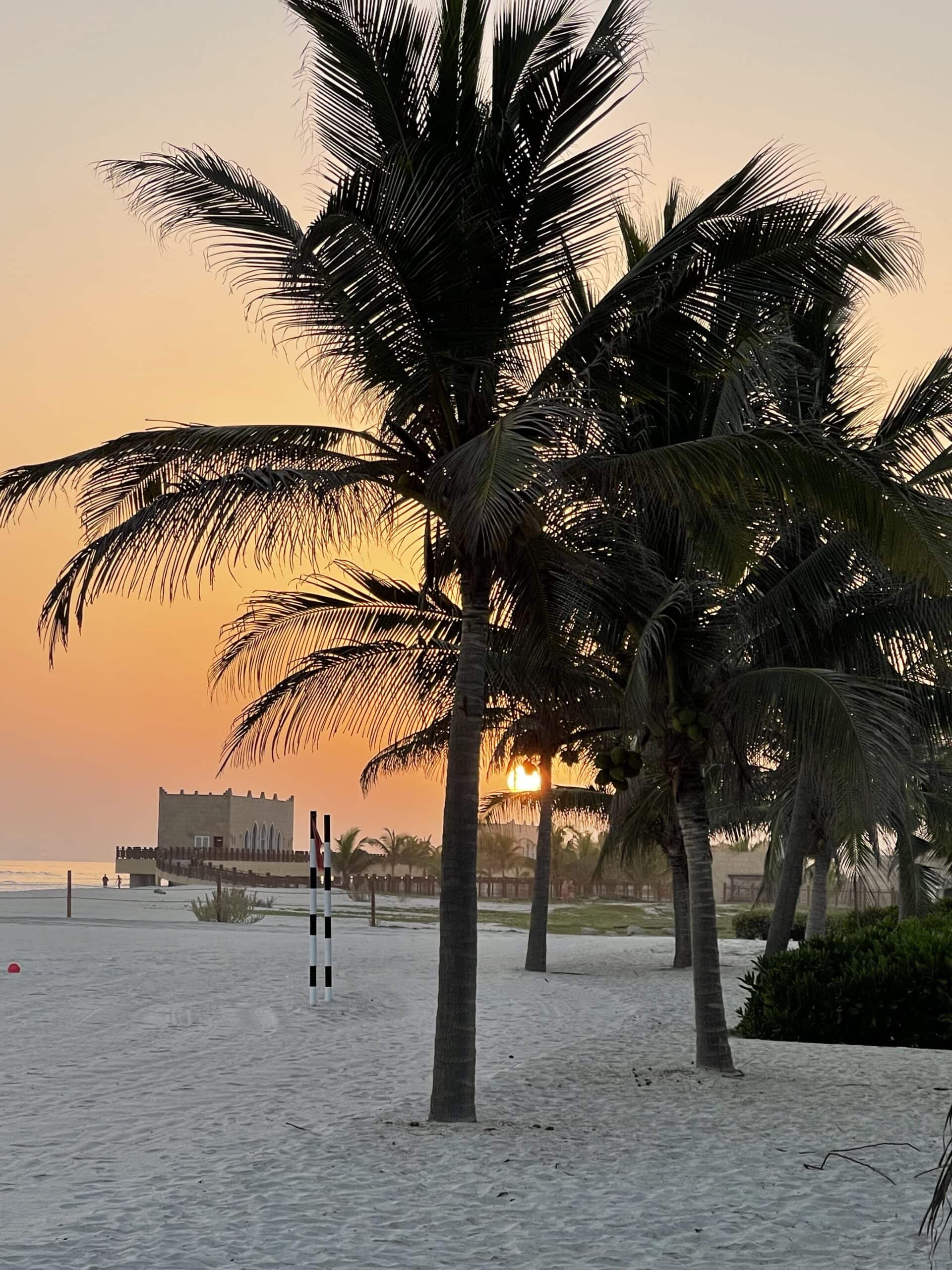 SWITCHING OFF JUST AS WE'D HOPED
Basking in the sun, dare I say our holiday felt normal. And that's a positive. Normal in that people are enjoying their well-earned time off; staff are there to make you have a truly positive experience; location feels a million miles away from all the stresses of home; and it really felt like we could just switch off. All elements of a holiday that we take for granted, but in these uncertain times wondered if we'd ever experience again.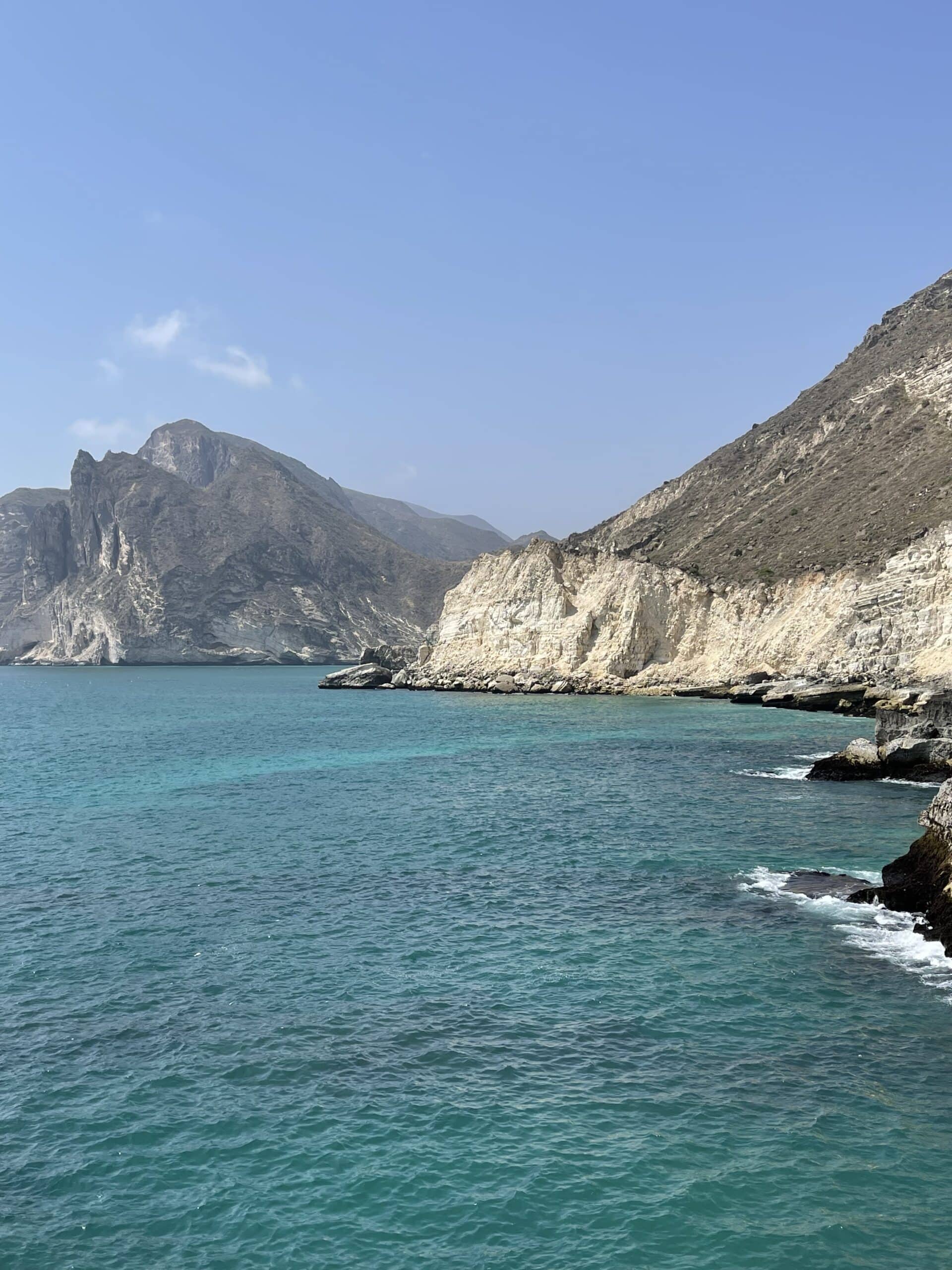 OMAN IS MORE THAN JUST A BIT OF WINTER SUN
Oman truly surprised us. While our main purpose was to get some winter sun and lie back on the beach and relax, I am so pleased we were persuaded by ETG to explore this beautiful landscape. Organised in advance, these tours gave us the opportunity to see more of this amazing landscape. From lush wadis to mountains, deserts to deserted beaches, ancient to modern towns, we really got a feel for this interesting country. Touring around, we felt so safe, more so than back in the UK. People went about their daily lives wearing masks and everyone was very considerate. Social distancing wasn't a problem due to the vastness of the country and because of the few people around.
Having spent just over a week in Oman, we managed to achieve what we set out to … total relaxation in the winter sun, while experiencing the fascinating landscapes of the country. We've come home feeling fully refreshed, and thanks to Experience Travel Group, with more wonderful memories.