Only have around a week for your trip? While that really isn't a lot of time, with a bit of clever planning you can still make the most of your stay in Asia. And some countries particularly lend themselves to shorter itineraries, especially Cambodia, the Maldives, Bali (Indonesia) and Sri Lanka. Of course you could easily spend a month or more in each of these places but if that's not possible, read on for our travel tips!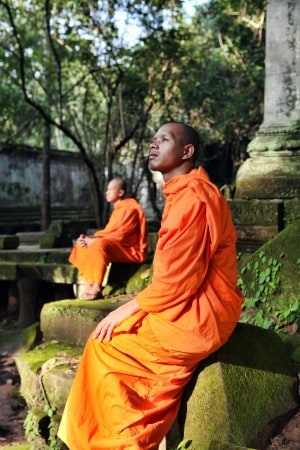 1. Cambodia – for temples, history, countryside, warm and welcoming people
An easy destination for a two or three centre holiday, the relaxed atmosphere in Cambodia will help your week-long holiday feel like a much longer break.
Stay in Siem Reap for three nights, home to the magnificent Temples of Angkor. By bike, on foot or in a tuk-tuk, explore the other-worldy temples set deep in the jungle covered in snaking tree roots having been left undiscovered for hundreds of years. There are also floating villages, ox cart rides, countryside quad bike adventures and a bustling night market to discover. Families can take jungle zip line rides to keep the children entertained!
Then head to Phnom Penh for two nights. A colonial gem, a former economic powerhouse and even though it was at the centre of Cambodia's tragic recent history, it's now a booming capital city that makes for a fantastic two night stay. It's a harrowing experience, but the Killing Fields and Toul Sleng Museum are a window into the suffering of Cambodians under the Khmer Rouge. But there are also colourful markets, beautiful French heritage buildings and beautiful countryside begging to be explored.
For your final two days, nip down to the forgotten south coast and visit the charming towns of Kep or Kampot. Once the weekend escape destinations of choice for foreign dignitaries and correspondents, they are now sleepy seaside towns with a sprinkling of boutique hotels that make for a lovely peaceful spot to relax at the end of your stay. Make sure you try the seafood!
2. The Maldives – for beaches, snorkelling, diving and total relaxation
For those looking for a real island paradise and an escape from the hustle and bustle of daily life, look no further than the Maldives. This archipelago nation offers unadulterated relaxation, world famous snorkelling and diving, some of the finest luxury hotels in the world. It's a place to kick back and take in the panoramic ocean views, dangle your feet in azure blue water and maybe try your hand at some exciting water sports. With one week, you could even combine a couple of different resorts for an island-hopping Maldives experience.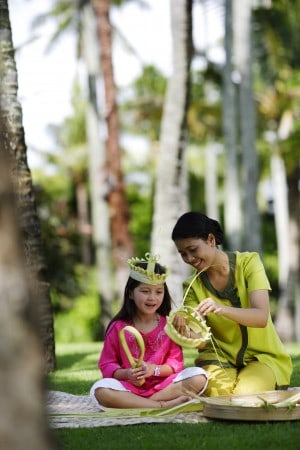 3. Bali – for beaches, culture, stunning countryside and dramatic volcanic scenery
Some people don't know that Bali is not its own country – it is in fact one of the islands that makes up the country of Indonesia. However, even just a week in Bali will make you feel like you've visited another country in its own right.
Ubud should be your first stop for two days, the cultural centre of Bali. Visit art galleries, the famous "monkey forest", Balinese temples and colourful markets. You can also take a countryside walk with a Balinese Priest through the beautiful surrounding countryside, or hop on a bike and pedal through winding lanes and emerald rice fields. The adventurous among you can head out of town and take a trek up Mount Agung or Mount Batur.
Next, head to Sideman, an enchanting and undiscovered gem of a town in the middle of the Balinese countryside. Every which way you turn here, you'll be met with panoramic views of emerald green rice paddies, volcanic peaks and endless countryside. Time has stood still here, and local people still have a very authentic daily existence, and you can soak up the relaxed atmosphere as people go about their days farming, praying at the local temple and bartering for vegetables at their local market. Perfect for two days of exploration and cultural interaction.
Your final three days should be spent where Bali comes up trumps – beaches. The southern beaches are beautiful but quite busy these days, so why not try the quieter beaches of Candi Dasa on the east coast. For a truly authentic Bali experience, try a black sand beach in the north, such as Amed. The sand is just as soft, and although it may feel a bit strange, you will be rewarded with deserted stretches of beach with breath-taking scenery and beautiful clear water. What's not to like?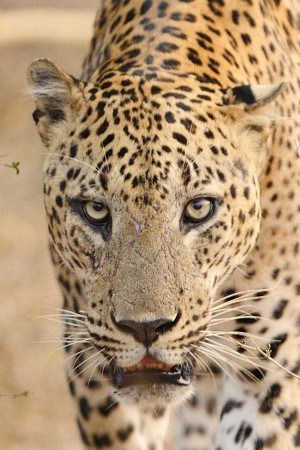 4. Sri Lanka – for wildlife, temples, bustling cities and delicious food
It's a shame to only give Sri Lanka a week, but it can be done! There are two different seasons when it comes to the weather, so depending on what time you are going, you can visit different areas.
When you arrive, drive straight into the Cultural Triangle for your first two nights. This is a jungle-swathed region in the middle of the island where you can visit ancient temples, Buddha carving caves and rock fortresses. By bike or by road, there are plenty of sites to be discovered that unlock the secrets to Sri Lanka's past. You can also visit Minneriya or Kaudulla National Park to see hundreds of elephants in their natural habitat.
Then visit Kandy for two nights, a colourful city with an exciting urban buzz. Kandy has famous temples, a bustling energetic atmosphere, a favourable location and a lovely climate. It is a good place for a nose around: there are several restaurants worth visiting and plenty of shopping opportunities. For many the real joy in the region is the surrounding countryside. Lush and verdant hills, paddy fields, rushing rivers and colourful birds; all combine to make this area incredibly scenic.
Next, journey into what is often referred to as "Hill Country" or "Tea Country". The undulating hills of this region south of Kandy are naturally beautiful incredibly scenic. Tea has been cultivated here as a cash crop, and the sight of endless hills swathed in emerald green tea plants is simply breath taking. Settle in to a boutique hotel with a lovely swimming pool and incredible food for a few days, visit a tea factory to see how it's all processed and take gentle walks through the fields to see the pickers out in full force in colourful attire. You can also take  scenic train journey and wind through the hills – be sure to bring your camera for this one!
Your last night should be spent in the capital city of Colombo. Arriving in the late afternoon, take a stroll along the beach, across the Galle Face Green and along the colonial boulevards of Colombo in the company of a local architecture and history expert. The city is no longer simply a gateway to the southern beaches of Sri Lanka, but a destination in its own right with nice food, beautiful buildings and a fascinating history.
Fancy a holiday? Experience Travel Group offer tailor made, experience based trips to Asia, including Cambodia, the Maldives, Bali and Sri Lanka. Why not ring us today on 020 7924 7133 for a free holiday consultation?