A divisive issue among travel enthusiasts, the question 'Asia vs South America?' often arises when considering where to go for a trip with a difference. The passionate music of South America, its beautiful landscapes and Latin culture are a strong lure, but the mouth-watering food, stunning ancient architecture and tropical beaches makes Asia a strong opponent. Here, we weigh up the pros and cons for each destination, concluding Asia is certainly our favourite place to travel (though you might disagree – ho, ho, ho!)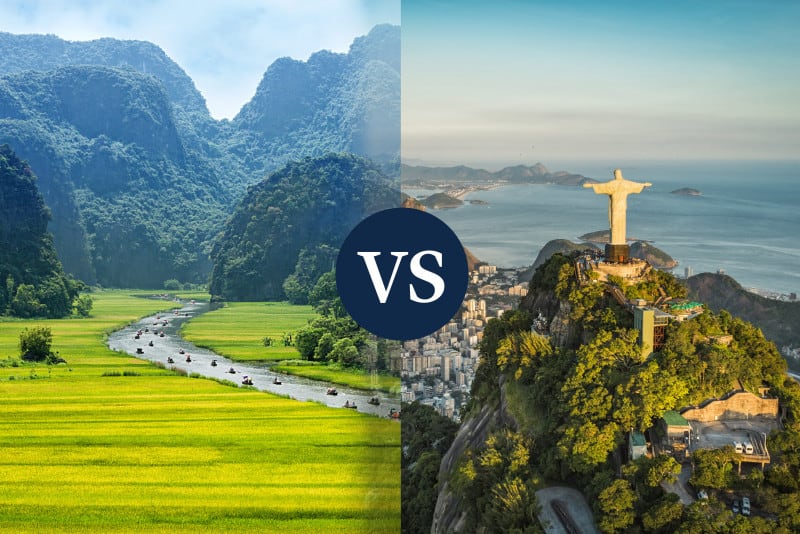 To commence our showdown, we'll consider the relative strengths of each continent in terms of: 1) the characters you'll meet, 2) the food, 3) the heritage, 4) the beaches, 5) the landscapes, 6) the safety and 7) the value for money. A note to readers here is that South America and Asia both encompass a colossal range of cultures, geographies and coastline, so we're speaking in very general terms!
---
1. The characters you'll meet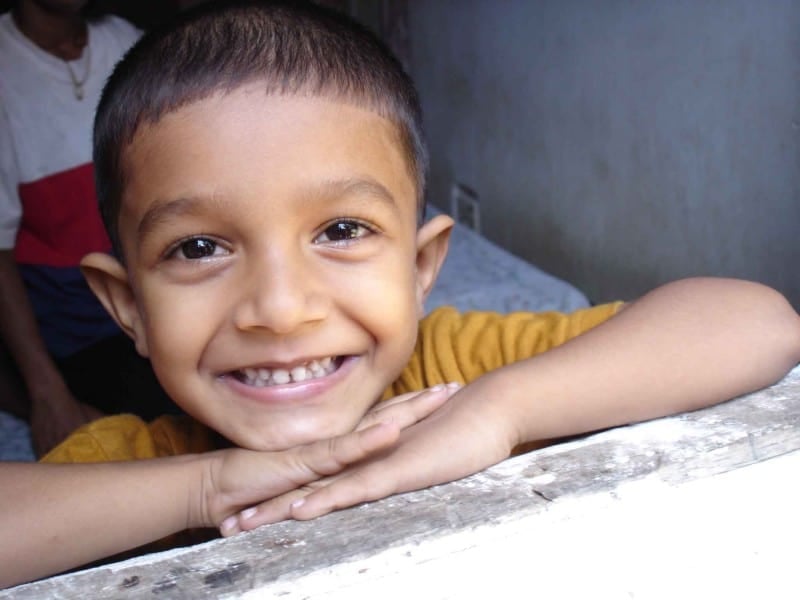 We're very much of the belief that any group of human beings will have the same basic range of personalities (as we're all the same really!) So this question is superficially a little simplistic. However, Spanish and Portuguese speakers will naturally err towards South America as interacting with locals will be that much easier. (Good luck understanding some of the accents though!)
At the same time, Asia offers the chance to meet people from a completely different cultural background. Their religious beliefs and way of life is arguably much more contrasting. In many ways you'll get a better understanding of yourself by seeing such a dissimilar culture and so a trip to Asia could be more revealing.
South America: 1
Asia: 1
---
2. The food
A subjective element to your holiday, the food can really make or break a trip. We certainly believe Asian cuisine is the most delicious you'll find on Earth; filled with fragrant spices, mellow coconut milk, flavoursome dipping sources with incredible fresh tropical fruits. South America is famous for its steak and on the coast there's wonderful fish, however it doesn't really have the same level of variety as Asia. We have whole example holiday itineraries dedicated to appreciating the dishes of some of the countries we specialise in; it's very hard to find long foodie tours to South America.
Asia: 1
South America: 0
---
3. The heritage
Both continents have ancient heritage and intriguing modern histories. Angkor vs Machu Pichu? Spanish colonial Cartagena in Colombia or British colonial Colombo in Sri Lanka? They're all fabulous places worth visiting in their own right. In terms of ancient history – we'd say they're an even match. Considering modern history, we'd argue the British connections to Asia make it all the more intriguing for travellers from the UK. And those who have holidayed in France will also be interested in the French legacy in Vietnam, Cambodia and Laos, collectively known as Indochina. You may be particularly fond of Spain or Portugal though – in which case, South America may be a better option.
South America: 1
Asia: 1
---
4. The beaches
One of the most important elements to any holiday is some R&R time, preferably on an idyllic beach. South America and Asia are famous for incredible coastlines. The girl from Ipanema goes walking, certainly refers to the casual stroll to the beach on the doorstep of the city and Rio conjures images of Brazilians relaxing on the shore framed by city skyscrapers and dramatic mountains overlooked by the dramatic Jesus statue. Certainly for us though, Asia takes the biscuit for best beaches.
The Maldives' white-sand shores and Thailand's dramatic limestone karst-framed golden sands are stunning, and the undiscovered Mergui Archipelago in Myanmar has some of the world's most idyllic undiscovered beaches. Asia's beaches have been reportedly used as locations in blockbuster films, such as James Bond, Star Wars: Rogue One and The Beach with Dicaprio, for good reason. Be the star you were always born to be and beach it in Asia.
South America: 1
Asia: 2
---
5. The landscapes
Both huge continents, it's rather difficult to compare the landscapes of Asia and South America as they're awe-inspiring for their own reasons. There is perhaps more variety in South America: from glaciers to vast waterfalls, from lake-dotted sand dunes to salt flats. However, variety isn't everything and this simple awe-inspiring drama of Asia's landscapes is worth noting. This includes UNESCO heritage Halong Bay, mountainous Trang An in Vietnam, the stunning coastline of Phuket and mysterious arid, castle-dotted Rajasthan in India.
South America: 2
Asia: 1
---
6. Safety
Safety is an important element to any travellers' trip. Whilst you can face concerns anywhere in the world, it must be noted that South America has, albeit only in some places, issues with armed robbery and gangs. Asia has its own problems sure, but not really of the same ilk as South America, and so wins the safety round.
Asia:1
South America: 0
---
7. Value for money
The cost of your trip really depends on which country you're travelling to in Asia or South America. There's no like-for-like comparison and so value will be very much in the eye of the beholder. We'd suggest considering this after narrowing down your countries of interest further.
---
Round up scores:
Asia: 7
South America: 5
All in all, we're biased in our love for Asia and would suggest you read a little more about specific countries and what they individually have to offer. South America is an amazing continent and might well suit you better – if so we'd like to recommend our friends at Last Frontiers who provide a very similar holiday service to us, except their specialism is Latin America.
Download our Not a Brochure for easy-to-digest information on all the varied countries you could visit in this fascinating continent.
---