If you've ever had the pleasure to experience the charms of Malaysia's Pangkor Laut Resort, chances are you would have dined at its Chinese restaurant known simply as Uncle Lim's Kitchen. Celebrating his auspicious 80th birthday-milestone in 2014, the talent (and name) behind Uncle Lim's Kitchen shares his story. 
Text: Felixia Lee | Photography: Kenneth Foo & Law Soo Phye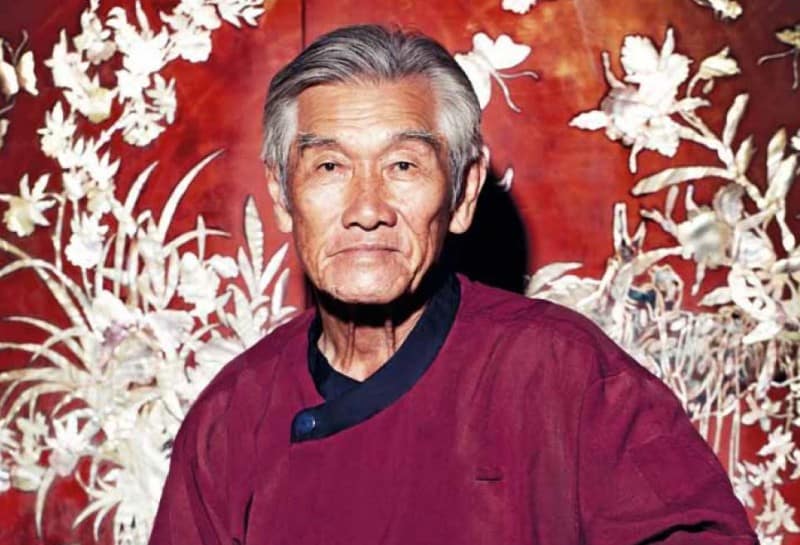 Three decades is a long time. But for Lim Fang Tat, it has been an unforgettable culinary journey. Having served nearly 29 years with YTL Hotels – owner of Pangkor Laut Resort and a string of other award-winning properties worldwide – Lim is something of a legend in the group. Diners sing his praises for the steady stream of inventive and delicious dishes that emerge nightly from the kitchen, while staff and colleagues alike know and admire the integrity and humility of this seldom-seen but widely-known chef,
who is popularly known as Uncle Lim.
For those unfamiliar with his story, Uncle Lim was born in the northern island-state of Penang to parents who had emigrated from China's Hainan province. Having started cooking at the tender age of eight, Uncle Lim learnt the basics from his father, a cook himself. Being a food buff, the younger Lim's flair for
experimenting with different ingredients and textures to create unique flavours led him on a self-taught path to greatness. Working as a chef, Uncle Lim quickly carved out a reputation at some of Penang's renowned restaurants. One thing led to another. He was for a time operating a restaurant specialising in
fusion food. His talent and commitment to serving only the finest dishes has earned him recognition from near and far.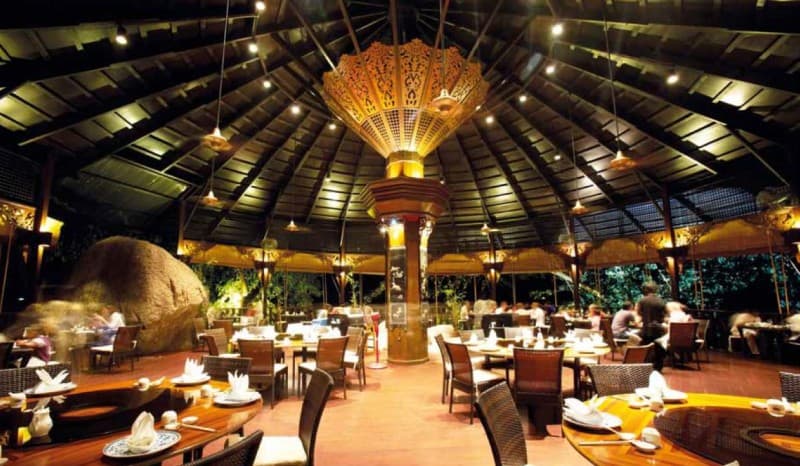 Uncle Lim's life was to take a different turn when, at age 49, he was invited to work at Pangkor Laut Resort, a newly opened property located on a private island off the west coast of Malaysia. Having been there since its opening, he remains an essential figure in the resort's operations and counts himself as its oldest employee as well as the one with the most years of service.
Uncle Lim makes the day-to-day cooking look easy. Harnessing his invaluable experience, the octogenarian chef skilfully whips together a mouth-watering menu of Chinese dishes that have drawn effusive praise from the resort's sophisticated clientele. Dining at Uncle Lim's Kitchen is quite an experience, starting with the approach. Strolling across the wooden walkway, past sea villas and clear, lapping waters, guests arrive to a marvellous ambience – the roof of the restaurant resembles an open umbrella.
Guests may catch glimpses of fishing boats chugging past as the sun sets, a setting that is truly relaxing and romantic. Once seated, an attendant will inform guests of the day's specials and what's available on the menu. Uncle Lim often breaks new ground serving dishes catered for guests with different preferences, while also taking inspiration from an everchanging array of fresh local produce.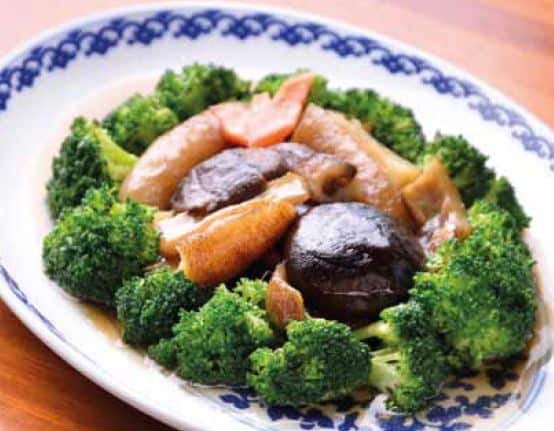 The traditional concept of a menu was initially too restrictive for Uncle Lim, who realised that he could incorporate different styles and ingredients to create a wide array of food. It was in 2000 that a menu was drafted as a guideline for guests as to what's on offer, but still upholding the idea of bespoke dishes upon request.
At Uncle Lim's, menus are often adapted to please the palate of each individual guest. The Hainanese considers what he's doing as part of a long heritage, creating modern dishes with traditional techniques and ingredients that reflect the flavours and roots of the Hock Chew and Nyonya traditions he picked up from Penang. Among them are family recipes that are passed down from one generation to another. His first dish, taught to him by his father, was traditional Fuzhou sweet and sour fish maw soup, which has now become the signature and most popular dish at Uncle Lim's Kitchen.
The chef finds pleasure in simple things. He's not above tucking into a bowl of plain white rice for sustenance. He enjoys the boat ride from the resort every morning to Pangkor Island nearby to select fresh ingredients for the restaurant. Daily strolls amidst the resort's lush greenery are still a ritual the hale and hearty 80-year old commits to as a way to unwind and stay healthy. Whenever he can, Uncle Lim visits Hainan Island, home of his forebears to catch up on developments. It also helps him stay grounded, giving him a sense of his place in the world. "No matter where you go or what you do in life, prove to yourself and others what you are worth but never forget your principles and beliefs." Words
of the wise, indeed.
---
If you were interested in staying at the luxurious Pangkor Laut Resort, do read more about it here. To see how a stay at the resort could work as part of a longer Malaysia holiday, take a look at our example itinerary. If you wanted to speak to an expert about your forthcoming trip, do call 020 3411 6494  or contact us via email here. 
---