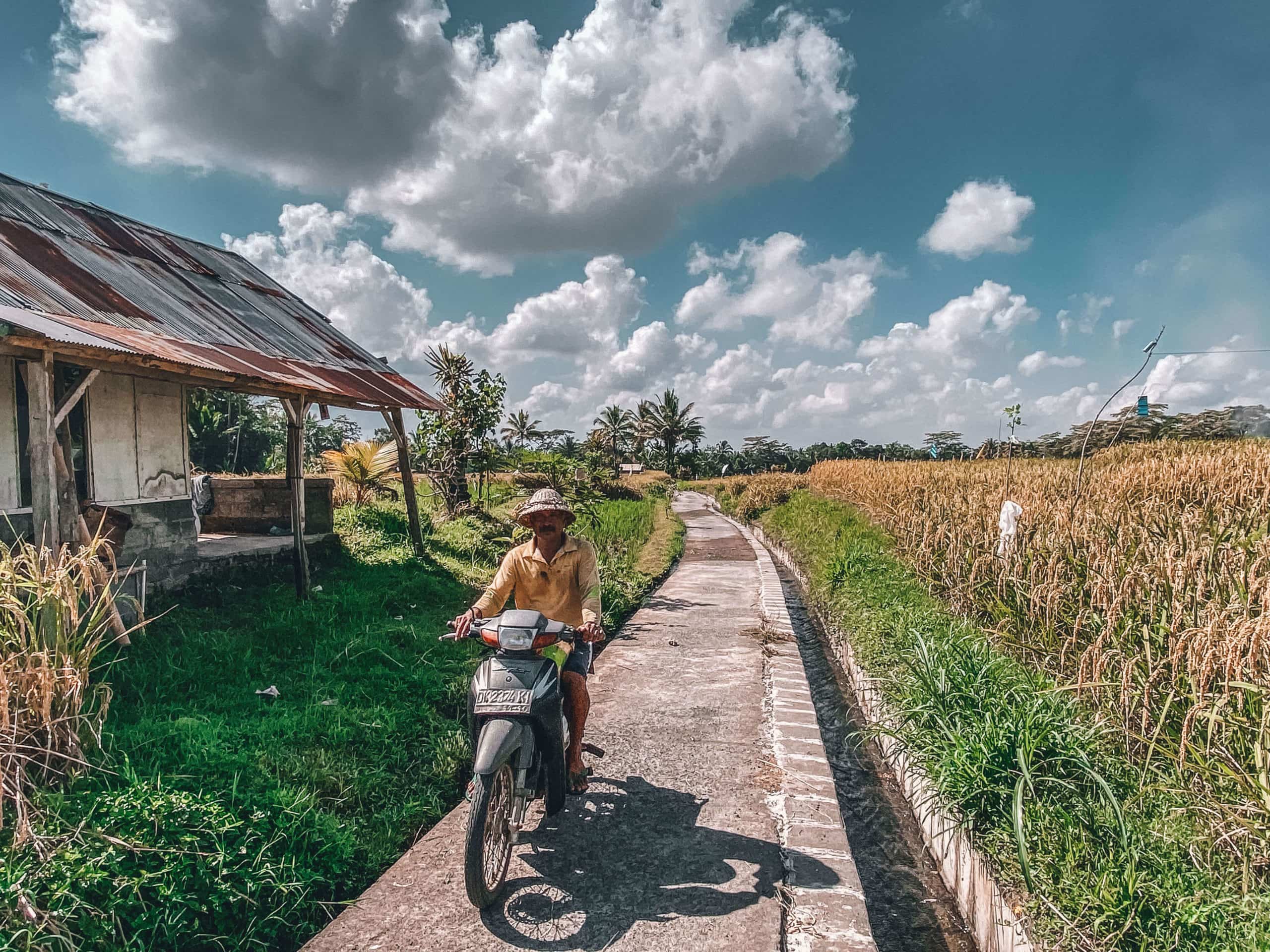 About the author:
This article was written exclusively for Experience Travel Group (ETG) by acclaimed travel writer Robin Mckelvie. Having taken over 500 trips to over 100 countries, writing for The Telegraph, Wanderlust, The Scotsman and many more, Robin still counts ETG as his go-to for all things Asia. Find out what happened on his recent Bali experience…
I have to admit I was nervous about going back to Bali. Two decades ago I savoured a brace of trips to the island that rank amongst my most memorable in my forays to over 100 countries. I was worried my paradise isle, so alive with local colour and life, might have become swamped under the weight of tourism. That's why I picked up the phone to Experience Travel Group.
Over the years I've ventured out to India, Vietnam and Cambodia with them and have always been impressed with how they manage to not just get off the beaten track, but also to delve under the skin of the more known places too. Soon I was no longer worried, but in the excited throes of trip planning as Experience Travel helped weave together a bespoke Bali adventure.
The second I arrived in Denpasar I knew I was in good hands. My guide, Dewa, soon became more a friend than 'just' a guide (we're still in touch now), meeting me with a beaming smile, a cold towel and chilled water in our car. As we eased off into the steamy night he filled my head and heart with tales of the places we were going to and helped me brush up on the snippets of Bahasa Indonesian I'd remembered from 20 years ago.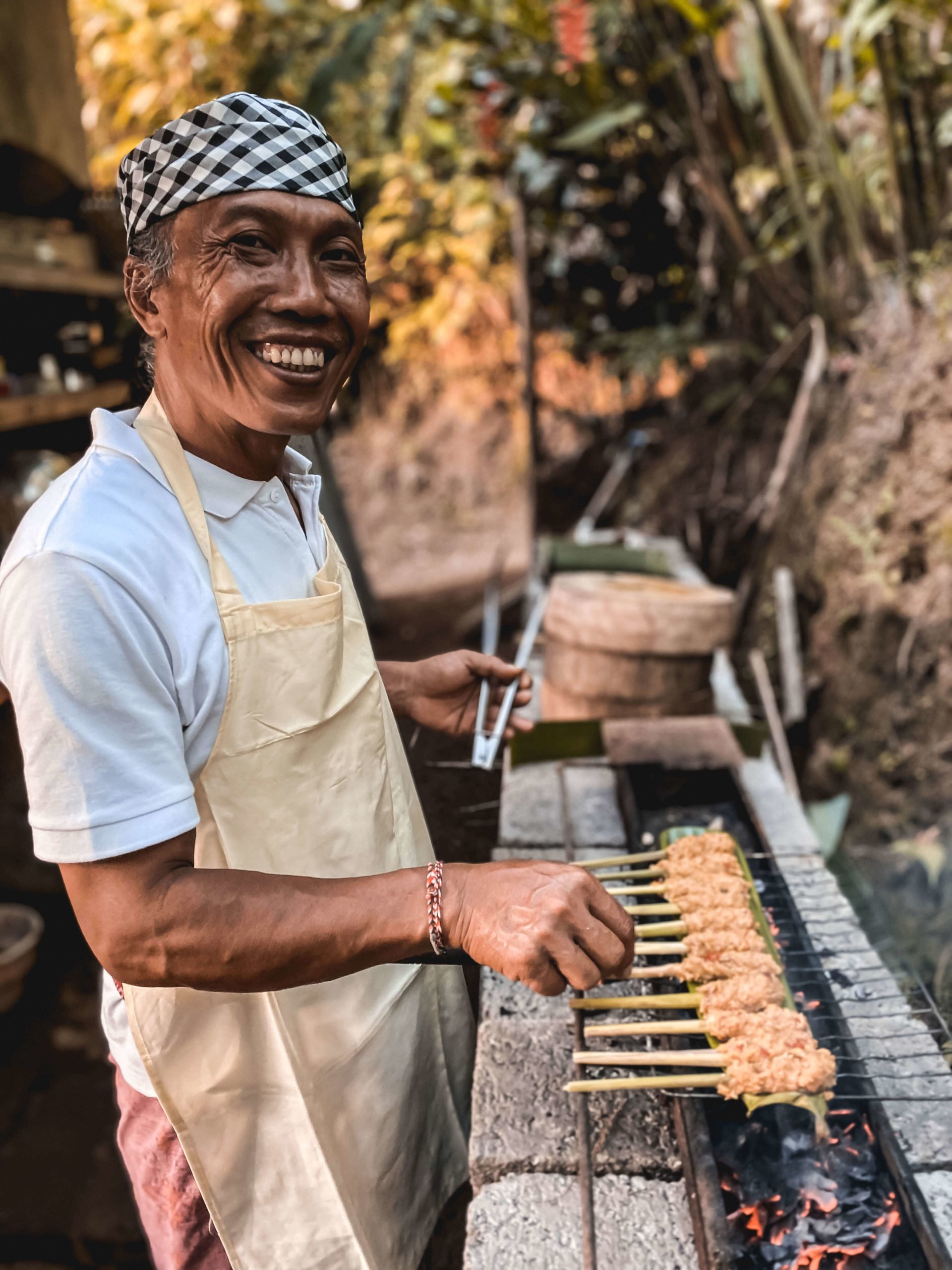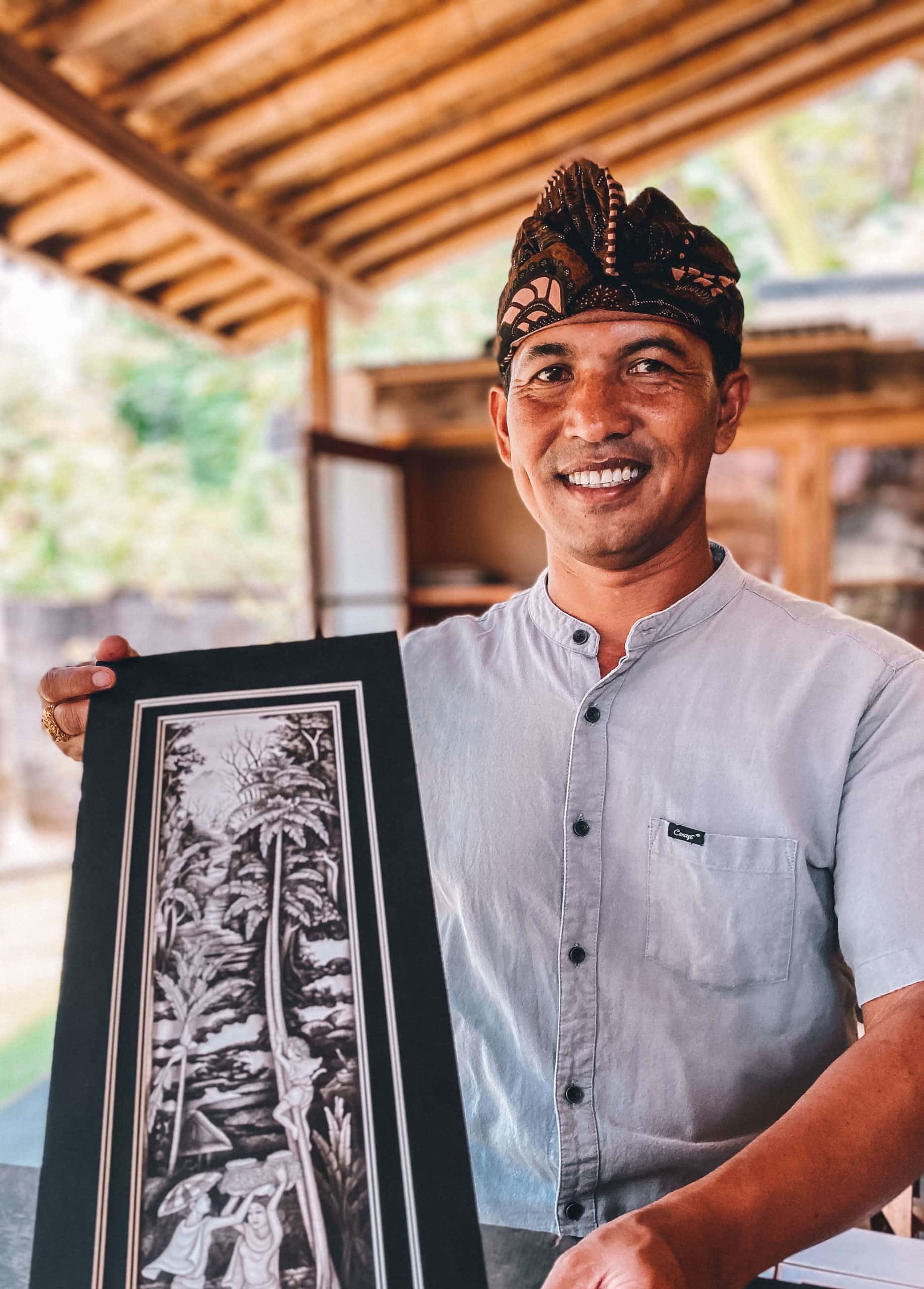 Ubud: classic Bali, re-imagined
My first couple of nights proved the perfect decompression chamber after London. The Pavilions Bali in Sanur felt like a slice of jungle within a resort town, a real oasis but still within easy reach of the beach. After a top notch Balinese massage (using herbs and aloe vera fresh from the resort gardens) and a Balinese seafood grill I was ready to hit the hinterland and break away from the resorts.
Ubud beckoned. This legendary jungle town is renowned for the community of ex-pats and painters who have flocked to try to capture its natural beauty over the years. Yes today it had grown busier, but that creative vibe still buzzed through its workshops and galleries. Experience Travel had chosen a restaurant here wisely to show that tourism need not just be about making money. At Fair Warung Bale I savoured delicious nasi goreng (mixed egg fried rice) impressed that some of their profits are woven back into medical care for the island's poor.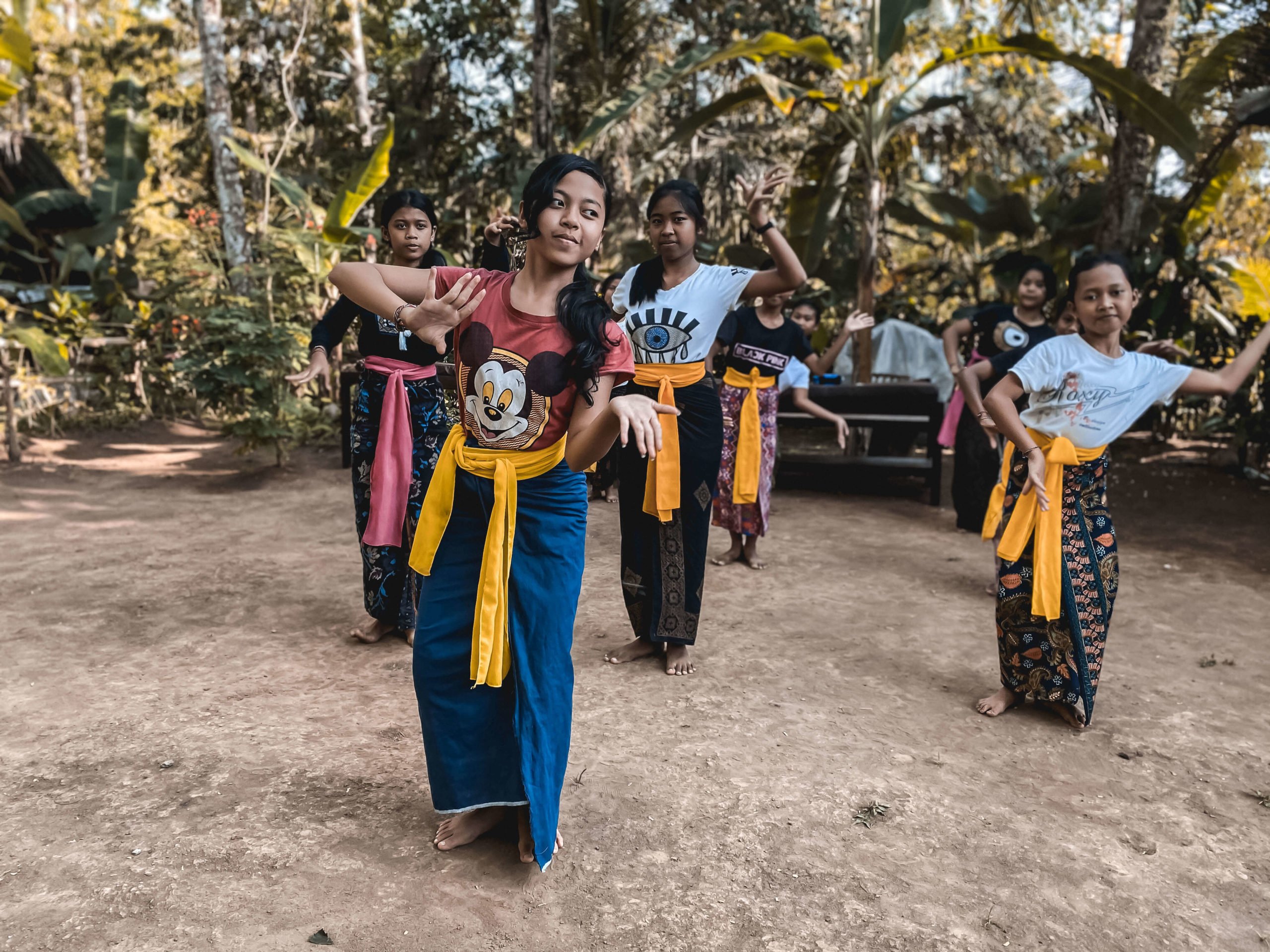 There was a real sense of community too at the Tanah Gajah. This glorious luxury hideaway on the edge of Ubud was staffed mainly by locals who were on hand to tell me all about the sculptures and artworks amassed by the art collector who fashioned this gem. They were also there to walk me through to the rice paddies to a local village and serve afternoon tea – all experiences included as standard by a hotel you could never call standard.
Ultra local experiences are what make trips take on an emotional depth for me and one came north of Ubud when Experience Travel hooked me up with a local priest who also does walking tours. Ida took me to the village where he grew up for a personal adventure, telling me about the different types of rice grown on the island as we waved at villagers he knew. It felt a million miles from Bali's resorts, a feeling heightened when we caught sight of a water snake snaring a frog for lunch right next to us.
Walking tours often end with a swift handshake and a goodbye at the end. Not this one. Ida took me back to his compound where I dined on deliciously fresh Balinese cuisine with many of the fresh spices and vegetables plucked from the surrounding villages. Refreshed, we pushed on to a sacred spring where he steered me through a Hindu blessing. Bathing in the cool waterfall was bliss on a roasting hot day.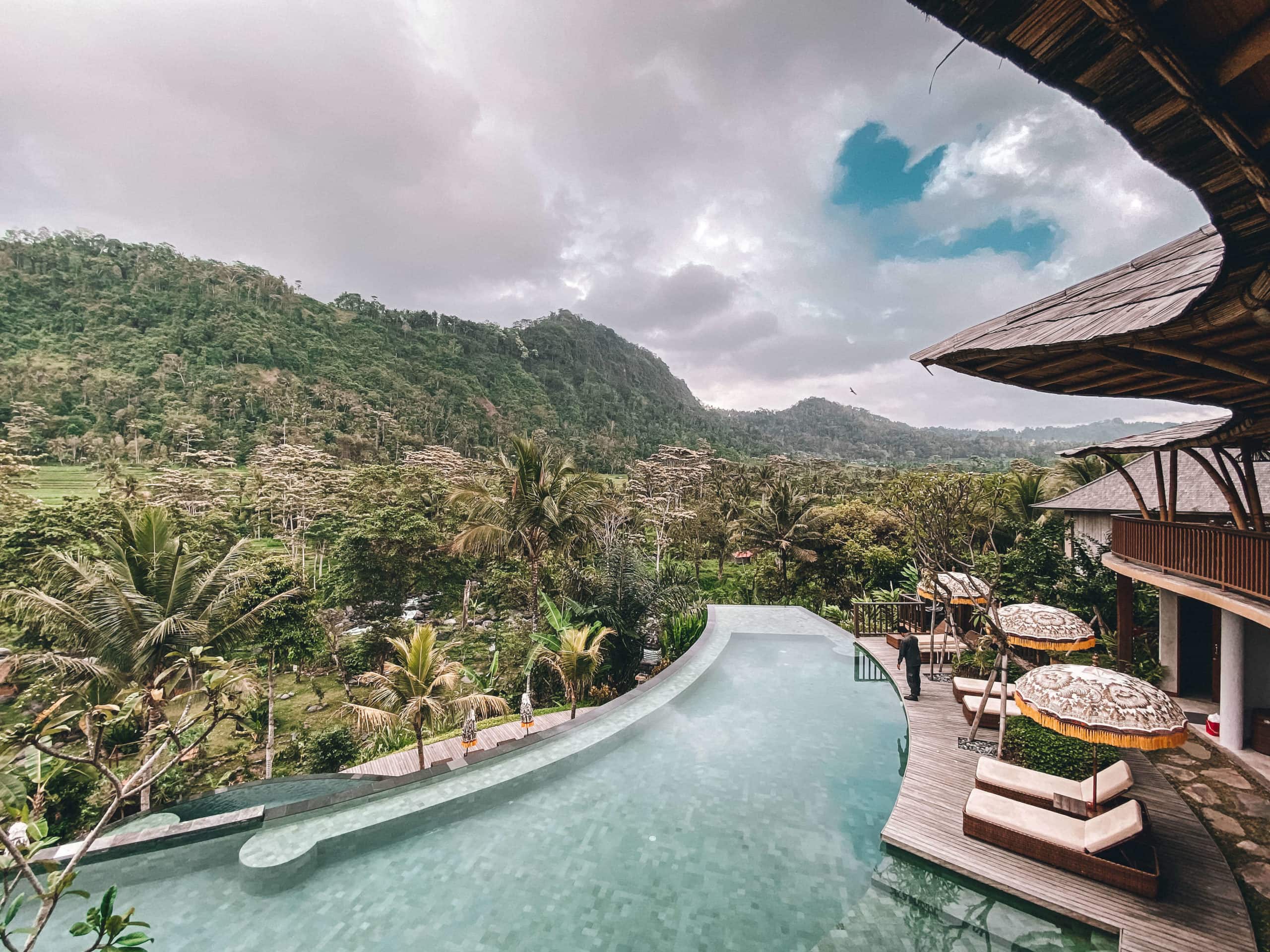 Unique Bali experiences
While Experience Travel can help you get the best out of Ubud, they also specialise in uncovering new places. That came with Sidemen further to the northeast. I'd never been before, but it instantly felt like Ubud 20 years ago. My base was Wapa di Ume, a serene boutique resort with only 21 rooms that has put Sidemen on the map since it opened in 2018. It was truly luxurious in a way that still blended into the rice paddy strewn hillside, its infinity pool the ideal viewing point for peering out over the lush panorama.
Again most of the staff were from Sidemen or the surrounding villages. They were spot on at giving me tips for exploring the local trails and the rest of the village. I dined out on my second night with a local family Experience Travel had set me up with. The evening started with the privilege of watching the local kids rehearse their Balinese dancing. Handily the family's patriarch, Bagus, was a trained chef and had the whole family and myself working as a team conjuring up all the sauces from scratch from local herbs and spices, many culled from their garden. After getting to know each other over cutting vegetables and steaming pots we laughed and smiled as we dined the night away. This is the sort of authentic Bali experience that it can be so hard to find on your own.
Many visitors to Bali cover just the southern resorts and Ubud. Experience Travel suggested I make the effort to try something totally different with the West Bali National Park. This opened up another world of lush forest, sleepy mangrove and shimmering coast. It was blissfully undeveloped and even getting to my resort – the Plataran Menjangan – involved a bumpy ride down a jungle track. Once there time eased back into a world alive with more monkeys and deer than people. Indeed, I've just had to shoo a monkey off my villa terrace as I write this paragraph!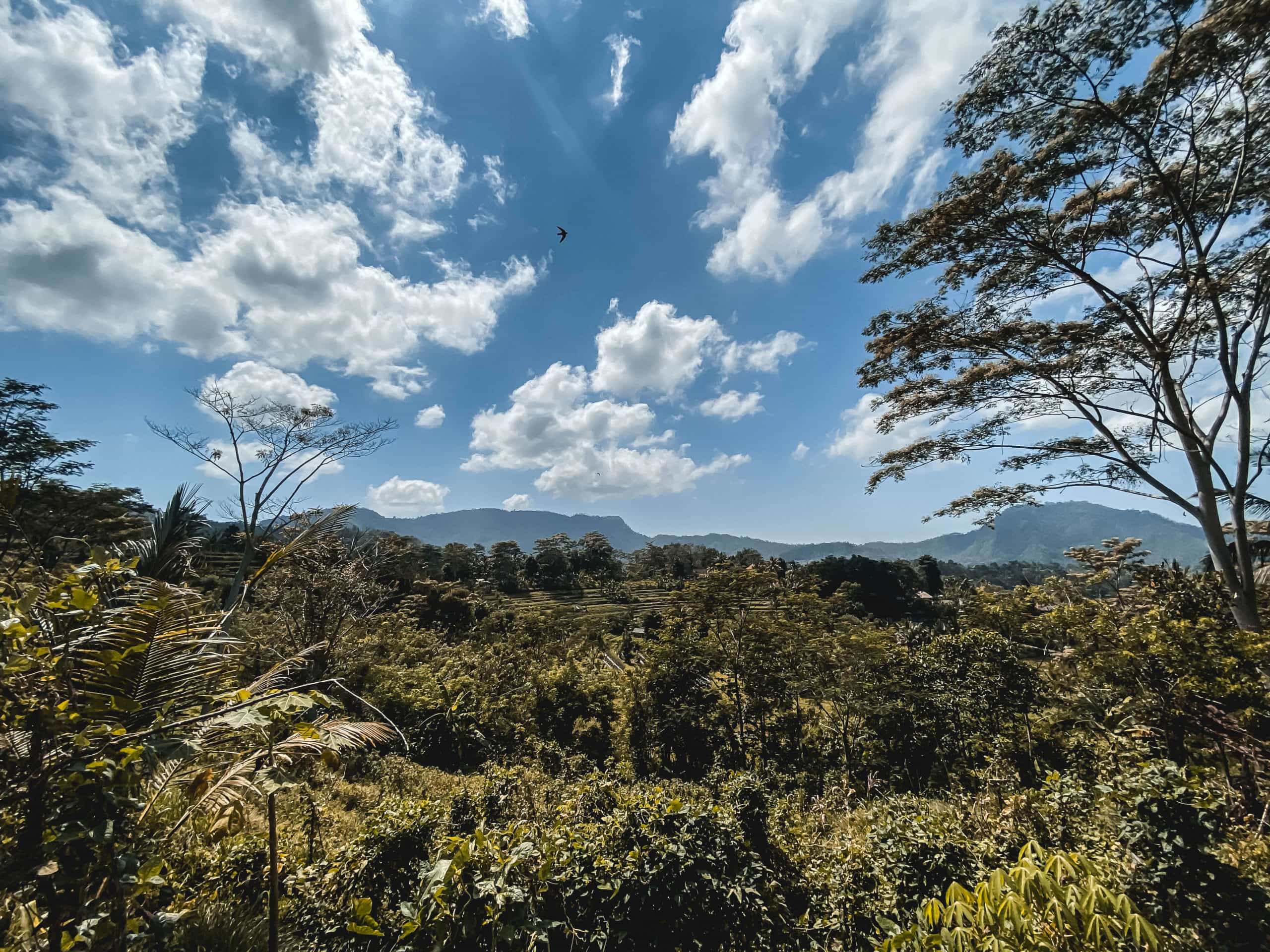 The less visited North West of Bali
The next day I awoke to the sounds of my pet gecko, before tea on my deck. I gazed out towards the coral and mangrove shrouded beach where a troop of monkeys were messing around next to deer cooling themselves in the shallows. A rustle of branches above alerted me to one of the chunky local squirrels who was putting on a lively pre-breakfast show swinging and leaping between branches. Watching his antics were a pair of dove white Balinese Starlings, endemic to the island.
My last day on Bali proved the ideal denouement. Experience Travel had set up a boat trip out to the remote island of Menjangan. We bashed across the surf in search of adventure. Soon I'd persuaded Dewa to 'enjoy' his first snorkel with our knowledgeable local guide. Within minutes we'd seen red snapper, angel fish, tiger fish and even the hulking shadow of a massive barracuda. We were at a snorkelling spot all by ourselves and afterwards picnicked on a totally deserted beach. It was life affirming, joyous experiences like this that stuck with me so much back in the 1990s. I'm deeply indebted to Experience Travel for showing me that Bali experiences like this still exist if you're with someone who knows where to find them on this truly paradisiacal island.

We don't believe in standing still. Watching the world go by through a window. Hearing it through the stories of others.
You want to be in it, out there. Asking questions and finding answers. Finding yourself in worlds unknown. Finding the path less trodden. Meeting people with a different story to tell.
Just ask why, what, how, who? We'll never stop helping you find the answers.
Our travellers come home with stories to tell, memories to keep and new ways of seeing their lives around them. That's what happens when you truly connect with a destination.
FREE YOUR CURIOUS SIDE WITH EXPERIENCE TRAVEL GROUP

FREE YOUR CURIOUS SIDE WITH EXPERIENCE TRAVEL GROUP