I've been asked many times how the temples in Bagan, Myanmar, and those around Siem Reap, Cambodia compare, and which are better. I've been lucky enough to visit both sites over the years and the short answer is that neither one is better than the other. Both have their own charms and unique selling points and are truly awe-inspiring places to visit.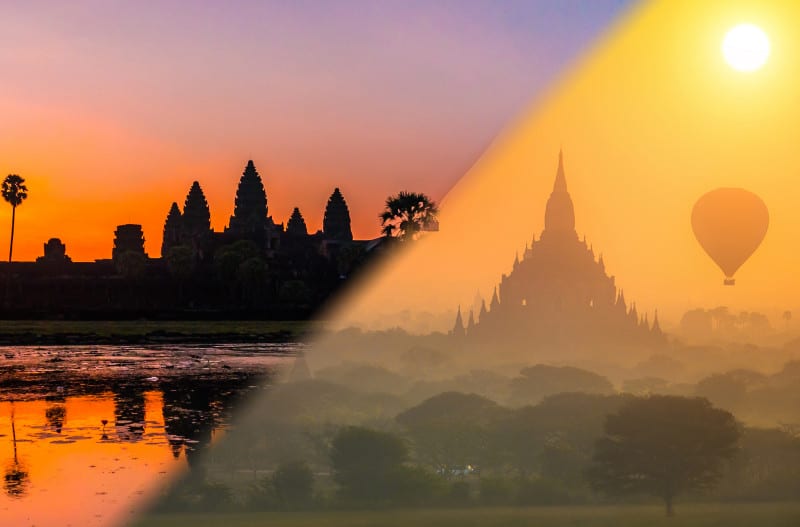 ---
Arguably the better known of the two, the temples of Siem Reap sometimes appear to have been swallowed by the jungle: the atmospheric ruins of Ta Prohm, for example, are enveloped by thick roots of trees that perch on its ancient buildings. Some of the temples, such as the awesome Angkor Wat, were built on a spectacular scale that is considerably larger than those in Bagan. The faces built into the Bayon Temple are also particularly memorable.
There are amazing hotels, dining options and shopping in and around Siem Reap, making it something of an all-rounder: a few days relaxing at a resort-style hotel make a perfectly satisfying alternative to a beach stay, so you can easily combine culture and exploration with a little rest and relaxation. The main site is a busier option in terms of visitors, but the further you get from the core site, the fewer tourists you'll see, and temples such as the elaborately carved Banteay Srei, or the overgrown Koh Ker, are still so impressive. It's also much easier to get into and out of the area by air, making it that bit more accessible.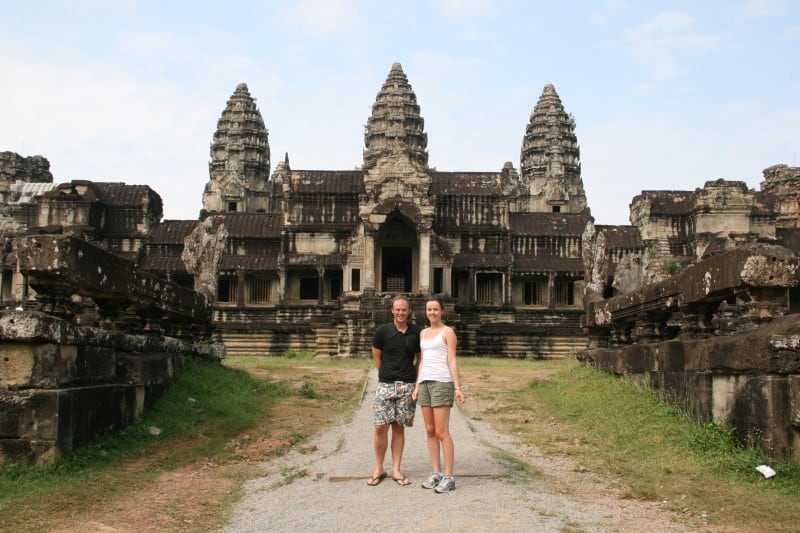 That said, Siem Reap is well established on the tourism front and it's now fairly built up, with big international flights arriving daily. The town has been a popular destination for backpackers for years now and there are literally hundreds of hotels. There's even a street now famous for its pubs. What's more, it can get extremely busy at the main temples and it's not easy to avoid the crowds unless you time your visit carefully, for example over lunchtime.
Bagan, meanwhile, is a fairly recent addition to the tourist trail and as such feels like a more intimate experience. It's easy to escape the crowds even at the heart of the site, especially if you explore by bike: you can often have a temple to yourself this way.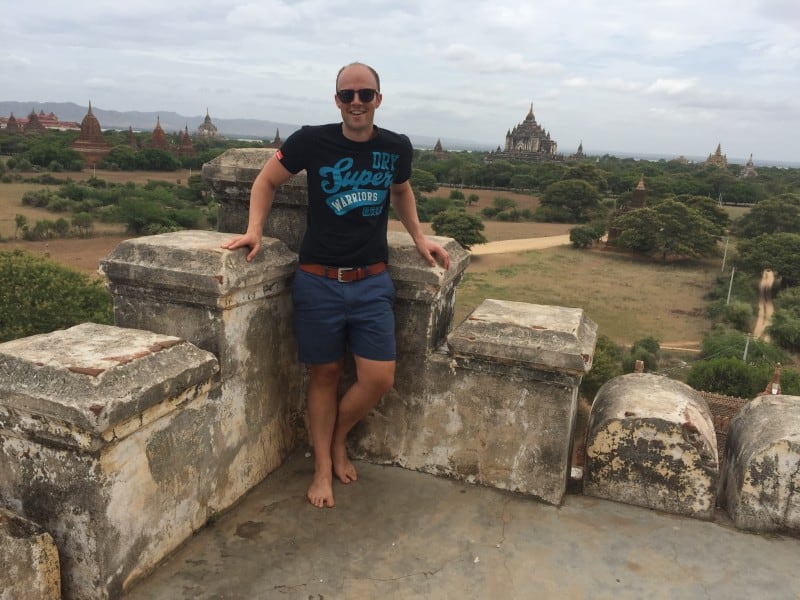 The main complex impresses with its sheer vastness: 2,000 temples dot the flat plain as far as the eye can see, although the most impressive ones are in a compact area that's easy to explore. It is truly breathtaking to view the sea of temples from the summit of one of the larger temples (although potential damage to the buildings from the recent earthquake might prevent future access to the higher points), and you can get an even better view from hot-air balloon. Indeed, the sky above the site is often dotted with balloons, adding another element to the visual feast. The Irrawaddy River provides a stunning backdrop.
The downside to Bagan is that your options are limited. There are fewer key temples and visitors are only permitted to climb 5 of them at the moment, so they get thoroughly packed out, particularly at sunset. There's no real hotel scene here and, to be honest, it's all a bit 'quirky', with very limited dining options. There's also no nightlife to speak of.
So that's my two pennies worth: both Siem Reap and Bagan have incredible architecture, give an insight into mysterious ancient empires and will reward visitors with magnificent views. Siem Reap is perhaps the grander, and probably the more comfortable option, while Bagan allows you to get away from the crowds and experience somewhere few others have visited… yet!
---
Ideally you'd want to visit both sites and with this in mind we've created a very special new itinerary that allows you to do just that: The Colours of South East Asia holiday includes visits to Angkor Wat and Bagan, as well as temples in Chiang Mai, Thailand, and Luang Prabang, Laos.