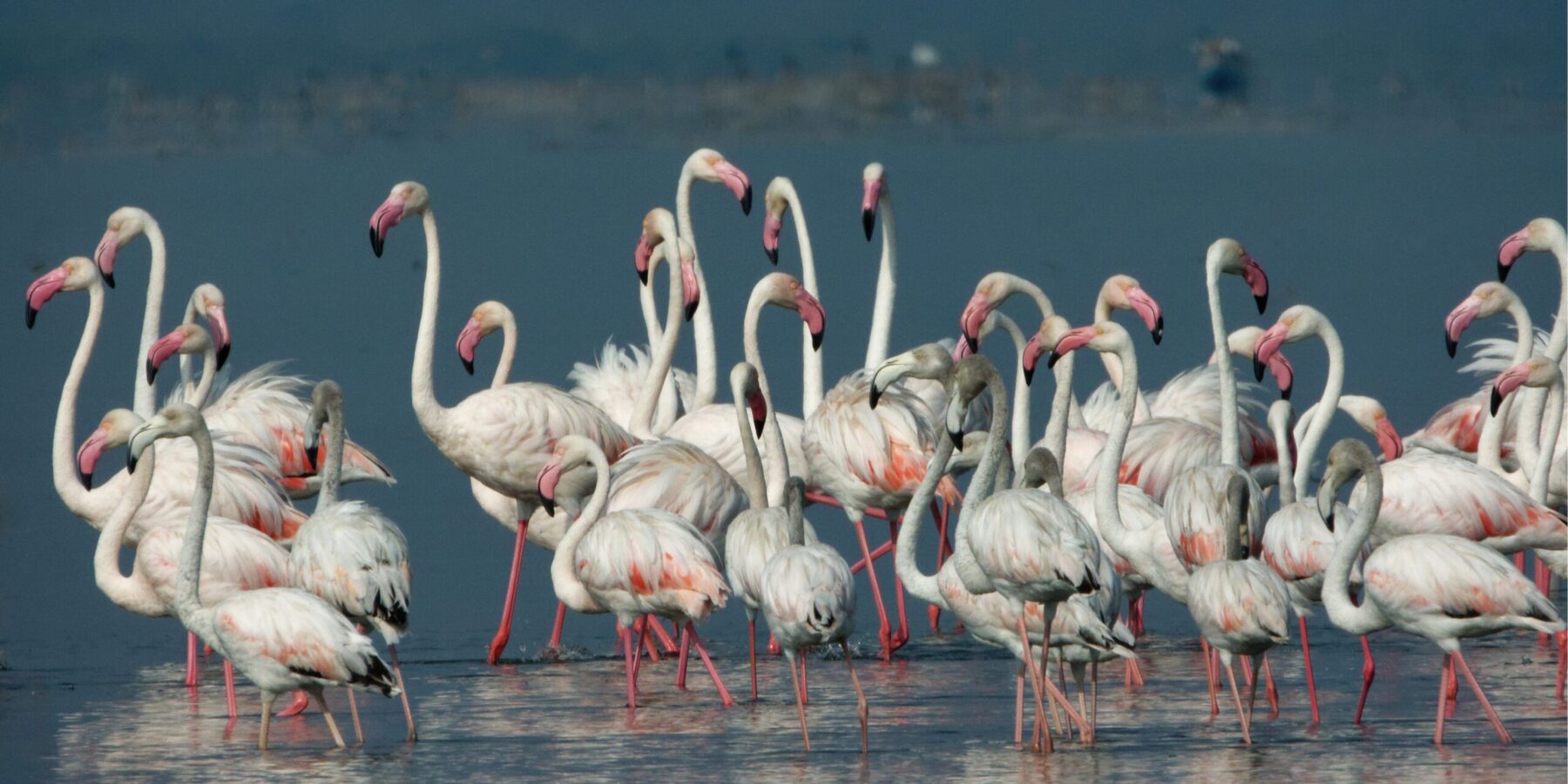 A guest blog by ETG clients Steve and Joanna
The richness of Sri Lankan bird life was a great surprise to us on a trip to the north of the island in late February and early March 2022. We are not obsessional birdwatchers and the trip was a varied one taking in not just wildlife, but also local culture, religion, history and food. However, we always try to identify what we see as this gives us a much deeper understanding of what is going on around us.
Our planned bird encounters included visits to Wilpattu and Gal Oya National Parks. By the way, there are plenty of others as well. There were also many chance encounters by the roadside as well as around our hotels away from the cities.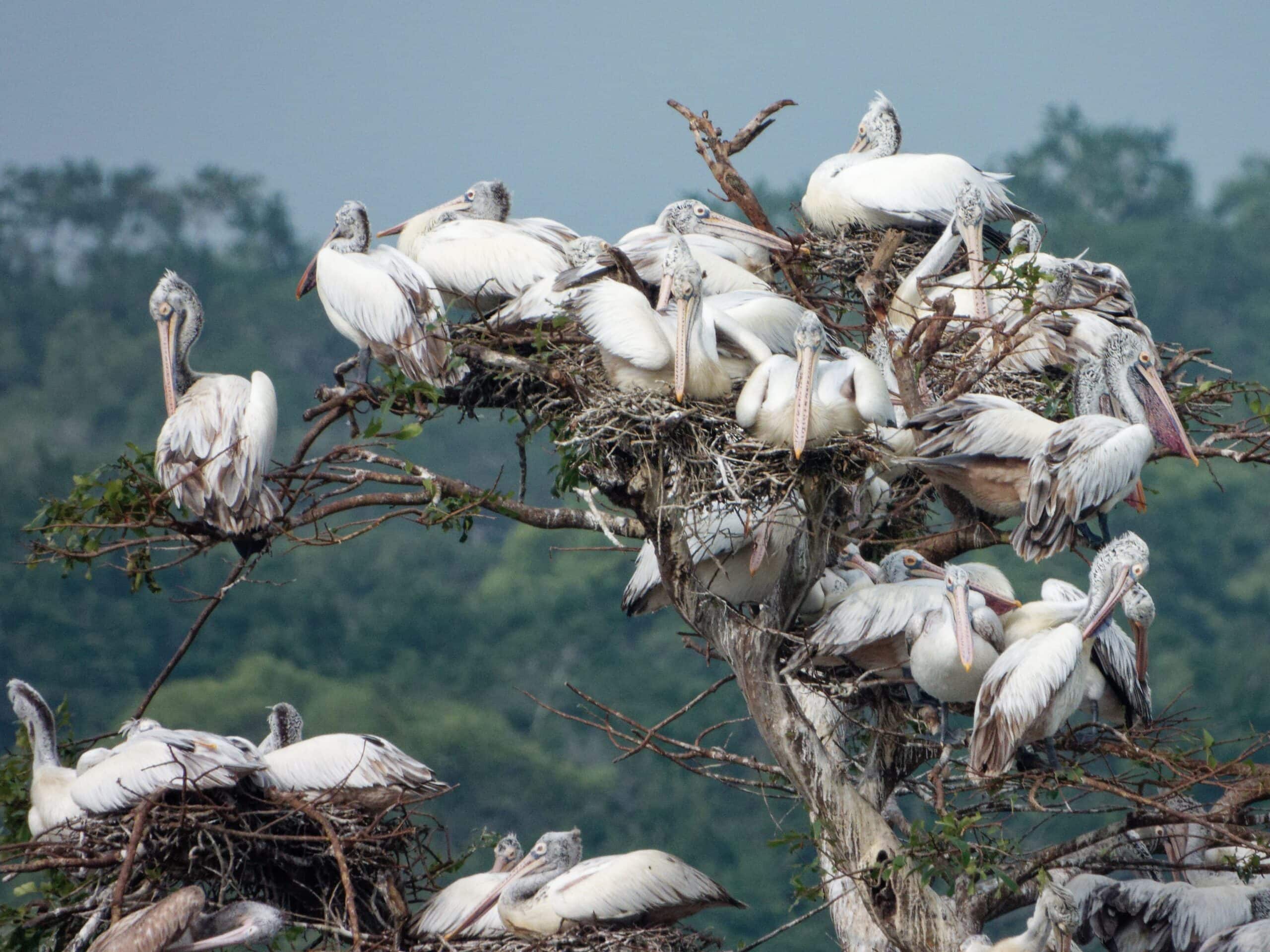 Wilpattu National Park
Wilpattu National Park in the north west is forested with clearings for lakes and reservoirs. Visits are only allowed by standard stay-on-the-jeep safaris. These brought great sightings of waders and water birds with plentiful raptors overhead. Although staying on the jeep is not ideal for seeing smaller forest species, it was still well worthwhile.
Wilpattu is primarily geared up for seeing leopards even though there are not many of them. We found the key to enjoyable bird watching was to convince our guides that leopards were not our main priority. Once we got that message home, and it was not easy, they took us off the usual busy 'leopard trails'. Instead, we went northeastwards around the Mahawewa reservoir. It was here where we had a five-minute encounter with an Oriental Dwarf Kingfisher, the so-called jewel of the forest – brilliant!
We stayed at 'The Ibis' which is just outside Wilpattu park. The atmosphere is 'safari lodge' and the owner and son are avid birders. The Ibis had its own rich collection of birds living in the surrounding woodland and farms as well as on its own lake. This was the only place we saw a Lesser Florican which, in our bird guide, does not occur in Sri Lanka.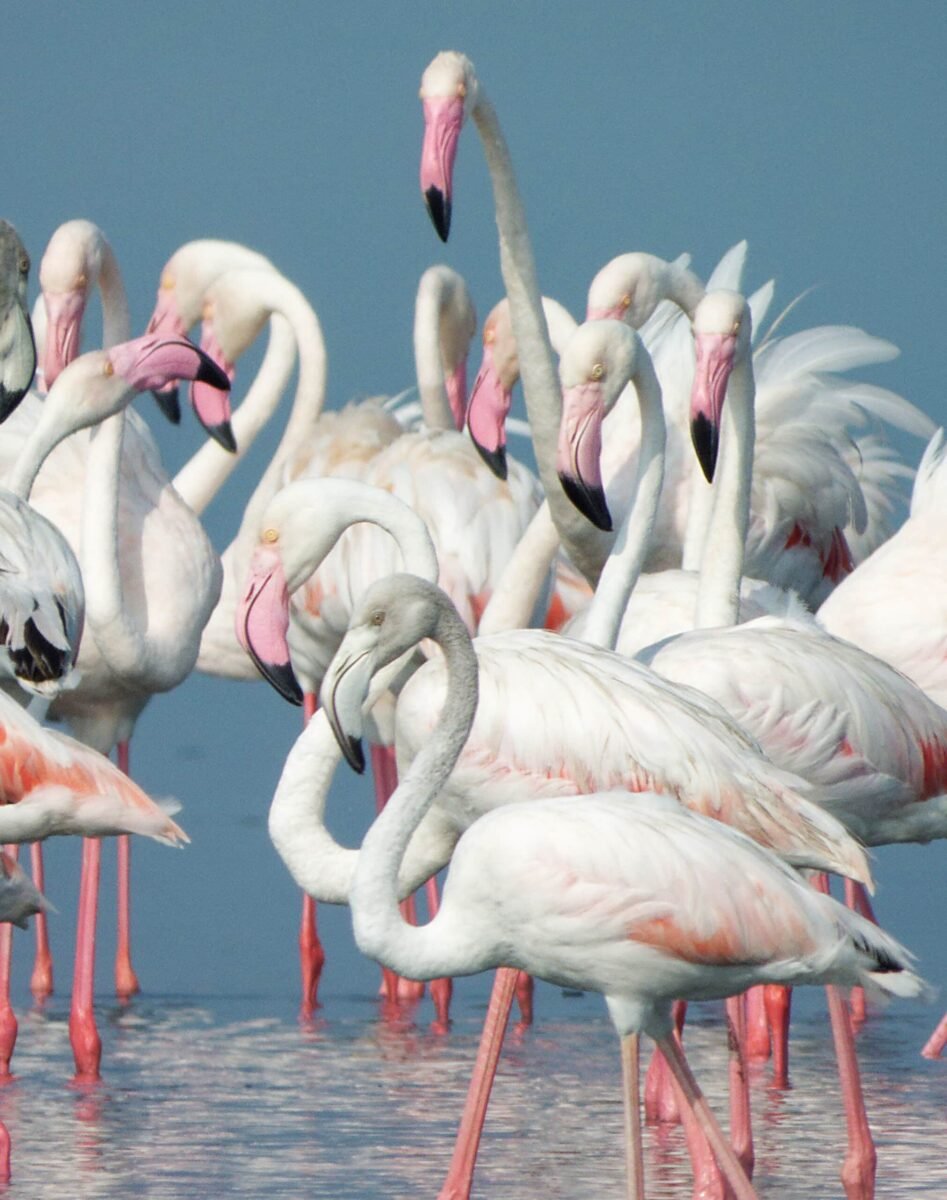 Around Jaffna
Moving northwards, our next bird hotspot was the area of islands and lagoons south of Jaffna city. Kayts and Punkudutivu Islands are easily reached by causeways from Jaffna. Really, it is difficult to go wrong here with a huge variety of birds living on roadside lagoons, mudflats and farmland. Also, while crossing the first causeway to Kayts Island we spotted the distant pink haze of a flock of flamingos in the lagoon.
Our local guide knew the drill. We U-turned to Jaffna's fish harbour and arranged an impromptu boat trip to take us out to the birds. We kept about 100m away from the flock in the shallow water.
It was a great sight for a well-spent 3000 rupees, about £10.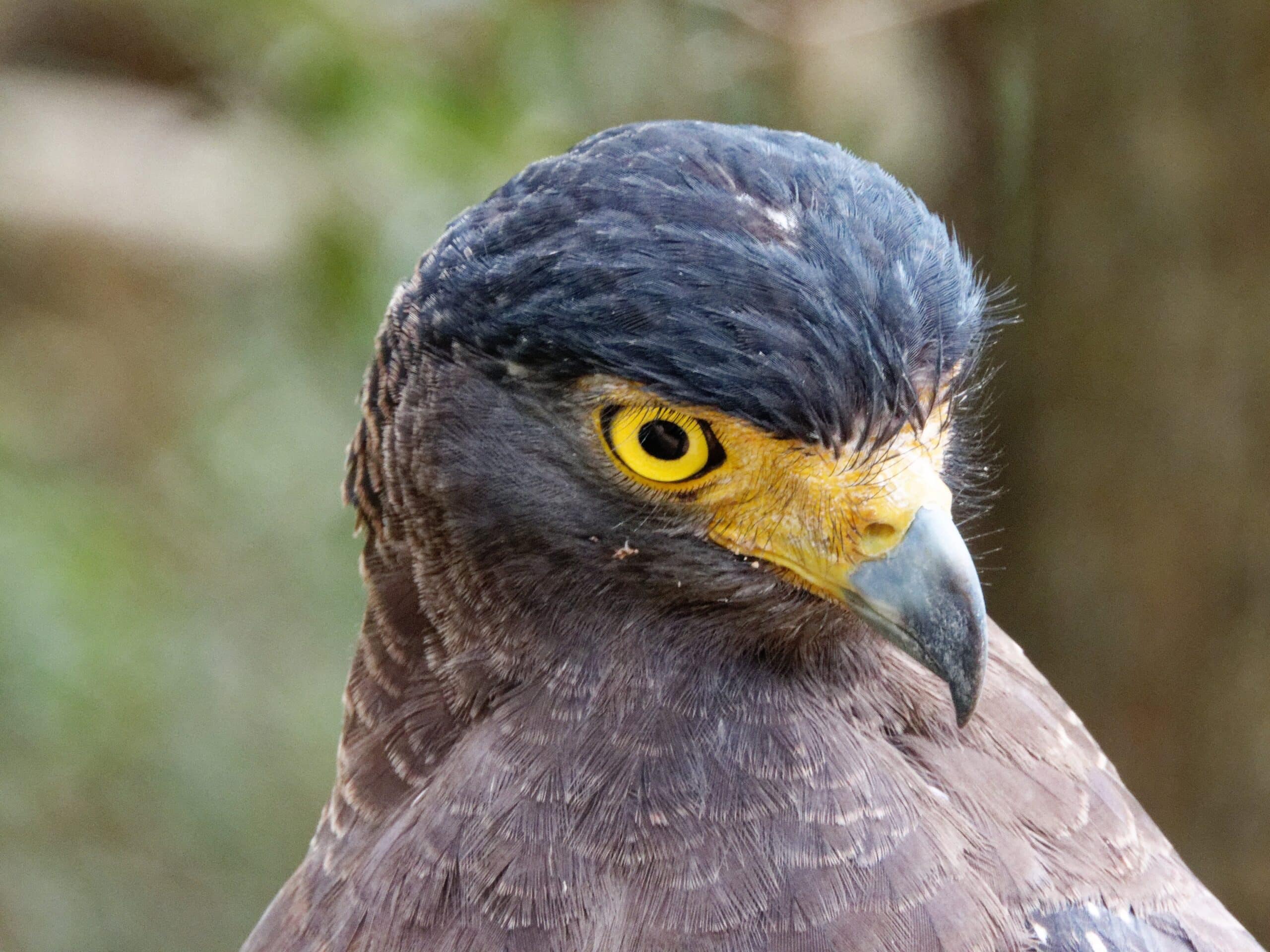 Journey down the northeast coast
The journey down the northeast coast passed many lagoons and estuaries as well as frequent army posts, a legacy of the civil war. Apart from freshwater species, the main seabirds seemed to be terns: Caspian, Great Crested, Whiskered and Little. Amongst these were solitary large guls. Possibly these were Caspian, Heuglin, or steppe guls, we were never able to sort these out.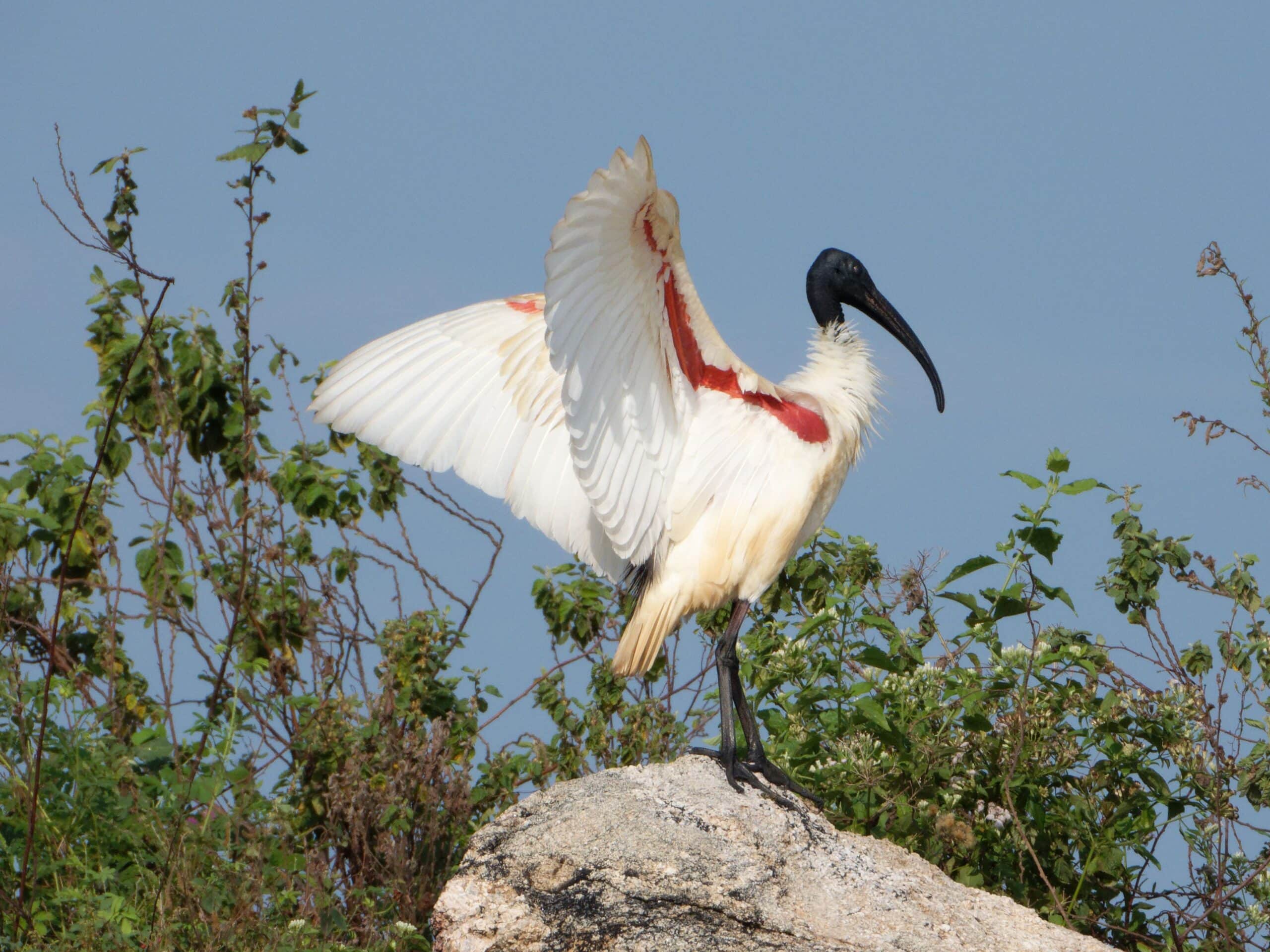 Gal Oya National Park
Inland, Gal Oya was our second national park. We had chosen this as a contrast to Wilpattu for its position in the foothills of the central highlands of the island. We took a boat safari on the Senanayake Samudra, a large man-made reservoir.
The water is dotted with small islands with some having crowded breeding colonies of Black Headed Ibis, Cormorants, and Herons. We also had a guest appearance of a Crested Hawk Eagle here. This is a bird with real 'attitude'.
The surroundings of our accommodation, Gal Oya Lodge, also had many species. Quite by accident, we even saw a second Oriental Dwarf Kingfisher by a roadside shrine. However, the highlight at Gal Oya Lodge had to be a Sri Lankan Frogmouth sitting on its nest of moss and spider webs.
This bird is extremely well camouflaged. In fact, on an earlier trip we were almost face to face with one but only saw it when it blinked.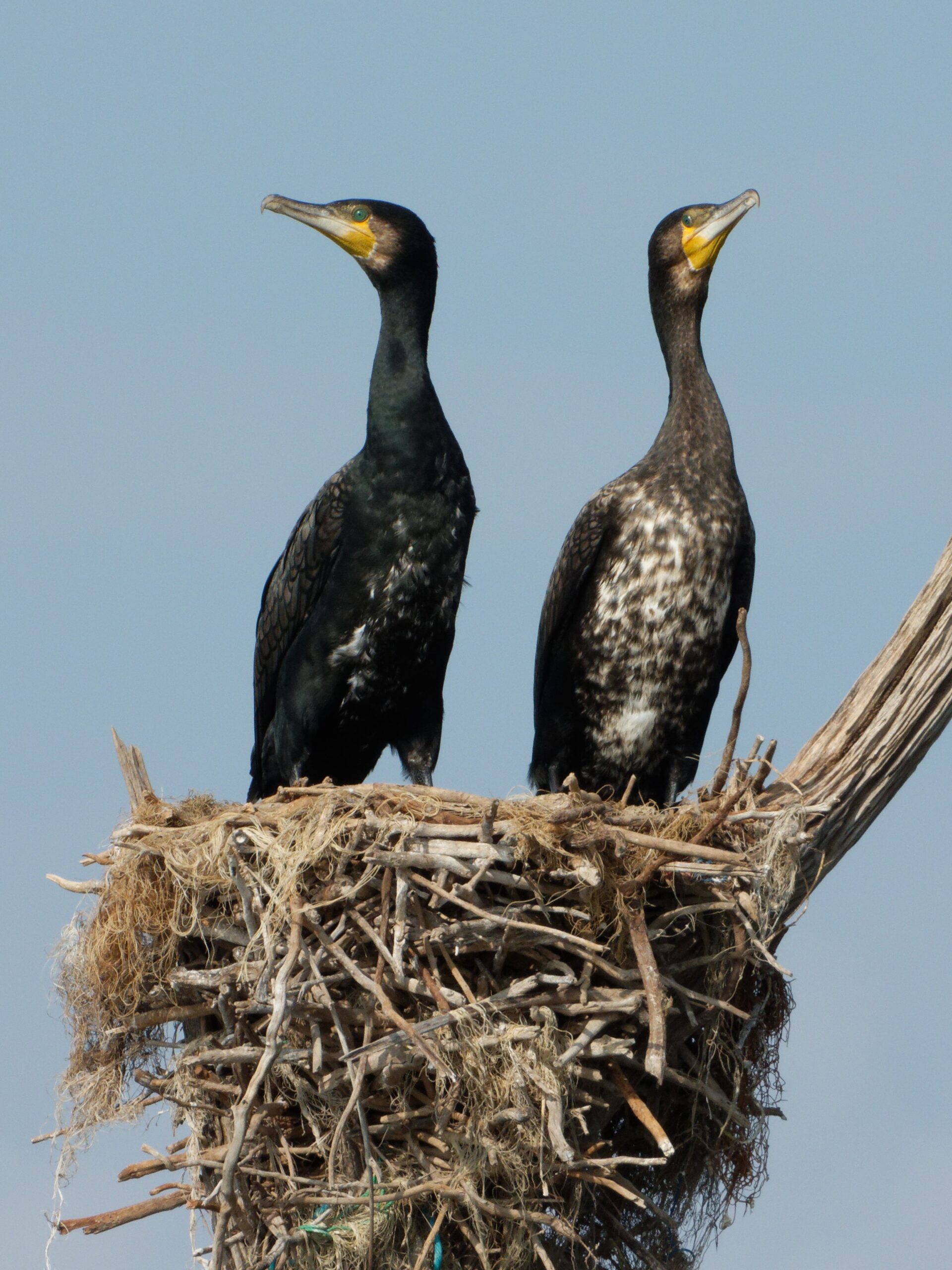 In the end we saw more than 160 species plus the inevitable mystery birds. Sri Lanka and Sri Lankans were warm and welcoming and we shall return there in the not too distant future.  
Thanks to Steve and Joanna for sharing their incredible story and images of their time in Sri Lanka. They travelled with Experience Travel Group Feb/March 2022.