---
Journalist feature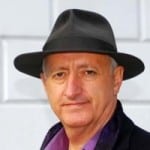 Nigel Tisdall is a London-based travel writer and photographer who contributes frequently to the Telegraph, Financial Times and Sunday Times Travel Magazine. He recently visited Kuching with Experience Travel Group.
The best bit? "The orange marmalade cake at the Kopi C Cafe in the Old Court House is a big slice of heaven". The worst? "Coming last in a blowpipe-blowing content at an Iban longhouse".
---
It's a travel cliché that the most memorable wildlife sightings often come at the least expected moment. A case in point is the toilet block at Bako National Park, a rainforest-cloaked peninsula that's been protected for 60 years and which is easily visited on a day trip from Kuching, the surprisingly enchanting capital of Sarawak in Malaysian Borneo.
When I arrive here with camera and binoculars at the ready, I'm expecting some arduous hiking through the rampant jungle with eyes peeled. But no – today the wildlife action is happening right here on the loo-step. First up is a splendid Bornean bearded pig snuffling in the grass, its lugubrious expression strangely reminiscent of the late broadcaster and politician Sir Clement Freud. A short walk into the woods then reveals the park's star attraction – a proboscis monkey squatting on a branch complete with Pinocchio nose, comic pot-belly and cute ginger crew-cut. Close by we find a goggle-eyed flying lemur clinging to a tree trunk, then a pair of pit vipers dressed in lethal neon green that are curled around the leaves like some fancy bracelet.
Goodness – while the rest of my visit to Bako is far from anti-climactic, this flurry of natural thrills does prove how enjoyably unpredictable travel in Borneo can be. On another day-trip, when I tell my wife we're taking a walk up Mt Serumbu to see the site of a cottage where James Brooke, the first White Rajah of Sarawak, spent time with the very loveable naturalist Alfred Russel Wallace in the 1850s, I'm under the impression it's just an easy stroll through farmland. In fact it's a four hour round-climb up this mighty peak, which lies a 45 minute drive south of Kuching. A casual day dress is clearly not the most suitable attire when you're hauling yourself up on ropes with plenty of mud, sweat and mosquitos, but she enjoys it so much I'm forgiven. Meanwhile our 63-year-old Dyak guide, Boles, finds it an easy yomp as he hacks us a path through the bamboo with cigarette in hand, and the panoramic view when we finally reach a lookout near the summit makes the ordeal well worthwhile.
One of the joys of spending time in Kuching is how easy it is to make forays like this – other popular day excursions are to Semenggoh Nature Reserve to see its semi-wild  orang-utans, and to the market in Siniwian, a Wild West-looking town where on Friday, Saturday and Sunday nights the main street is closed off for a delightful food-fest held beneath strings of red Chinese lanterns. The city itself is also interesting, particularly the Old Town and waterfront bordering the Sarawak River. Unlike Kota Kinabalu in neighbouring Sabah, Kuching wasn't badly bombed in the Second World War and has an engaging historic atmosphere with long rows of Chinese shophouses and quaint buildings left from the days when the English Brooke family governed Sarawak like an exotic country estate. The story of this fascinating, hundred-year dynasty is revealed at the new Brooke Gallery in Fort Margherita, which opened last September and occupies a sweet whitewashed fort built in 1879 by the second Rajah, Charles. The Brooke coat-of-arms still decorates its walls, while close by the massive gold-roofed Dewan Undagan Negeri (Sarawak State Assembly) makes it abundantly clear who's in charge now.
All cities must move on, but it's uncertain how much of of Old Kuching can survive. A new pedestrian Golden Bridge is slowly arising to cross the Sarawak River, which will bring easy access to Fort Margherita and the nearby Malay kampongs, but many locals are sad that this may well signal the end for the rustic wooden sampans that have been ferrying passengers across its tea-coloured waters for centuries. A new over-water mosque is also under construction, while two towering business-orientated hotels from Hilton and Pullman dominate the skyline.
Fortunately, there are also more characterful properties to stay, such as The Ranee on Main Bazaar, and the upcoming Marian which will open in May. Wander through the backstreets and you can now find a few boho coffee shops, vintage stores and hip bars with draught Guinness, as well as the expected scruffy restaurants, gaudy temples and yawning holes in the pavement. Unfortunately, unlike the much larger George Town in Penang or Galle Fort in Sri Lanka, this historic core doesn't have World Heritage status and there are fears that it will soon get swamped by the tide of featureless buildings clad in mirrored glass and bathroom tiles that are now such a common feature of many Asian cities. Of course, it's another travel cliché to say "go now before it all disappears", but in the case of Kuching it's probably true.
---
Interested in organising your own holiday to Malaysian Borneo? We can easily arrange experiences, hotels and transport tailored to your interests and budget. Talk to an expert on 020 3603 2578. There are absolutely no obligations and we're here to offer advice for any stage of your holiday planning. If contacting us via email is easier for you, you can do it here. 
---