Travel specialist Cat recently went on a research trip to Vietnam. From sampling mouthwatering dishes, to visiting the country's stunning countryside here's a roundup of her best experiences.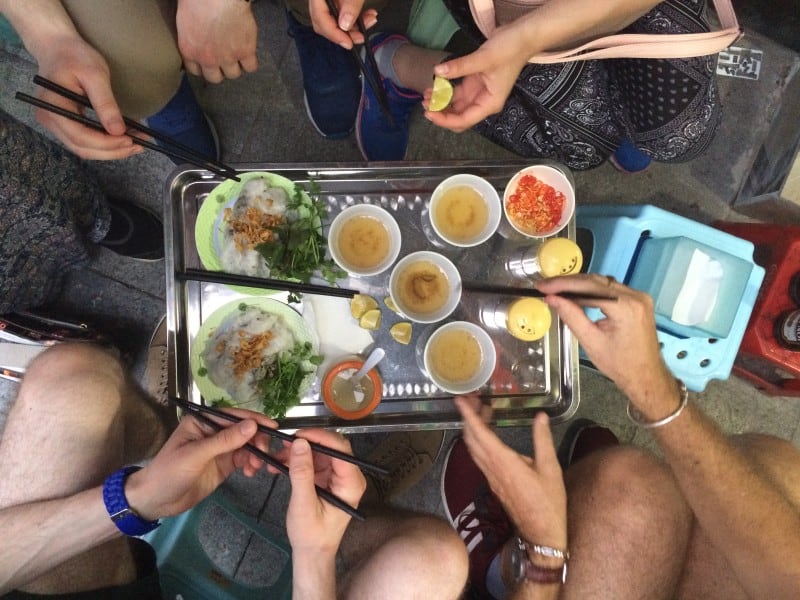 ---
1. Pho
After taking multiple trips to Asia, I have realised that we Brits are getting breakfast wrong. It's supposed to be the most important meal of the day but in the UK, it often consists of stodgy carbohydrate with tons of sugar. Bread, jam, cinnamon flavoured cereal … it tastes great first thing but I always find myself crashing down from my sugar high and starving by mid-morning.
It seems much more sensible to start the day with a big bowl of noodles in a broth full of goodness to keep you full all morning and set you up for the rest of the day. This is what Pho is. This simple but delicious dish is the most popular breakfast choice in Vietnam and tends to go down just as well with foreign visitors. How it is served and what it is served with varies between the north and the south of the country so be sure to try it more than once during your trip around Vietnam.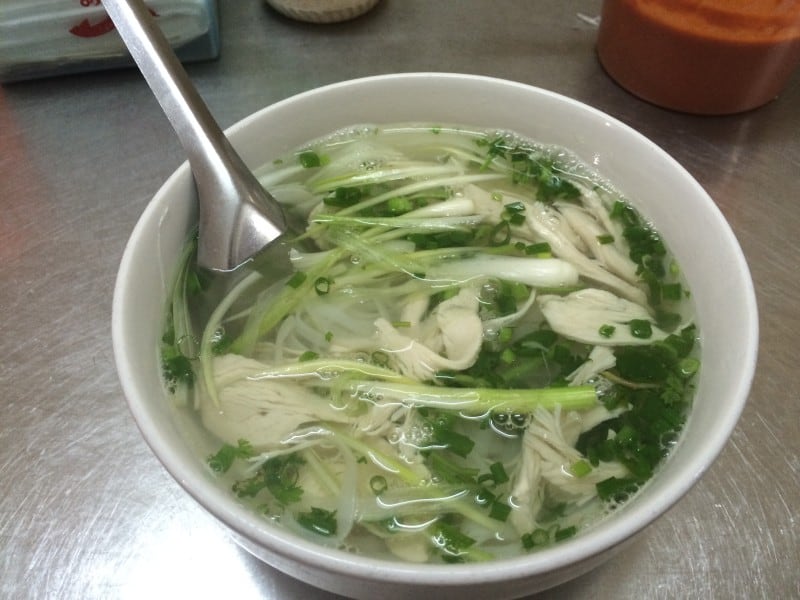 ---
The selection of street food on offer in Vietnam can be slightly overwhelming. Luckily, our guide, Mark, has developed a wealth of knowledge over the years he has spent living in Vietnam and so he was able to give us the inside scope on the very best delicacies of Hanoi. Vietnamese food is as fresh as it gets and there's no better way to feel like a local than pulling up a tiny weeny stool on a street corner to get involved with what's cooking. One thing I learnt from this tour is that you should go for the places where there are a lot of people gathered – it's a trusty a sign the food is top notch!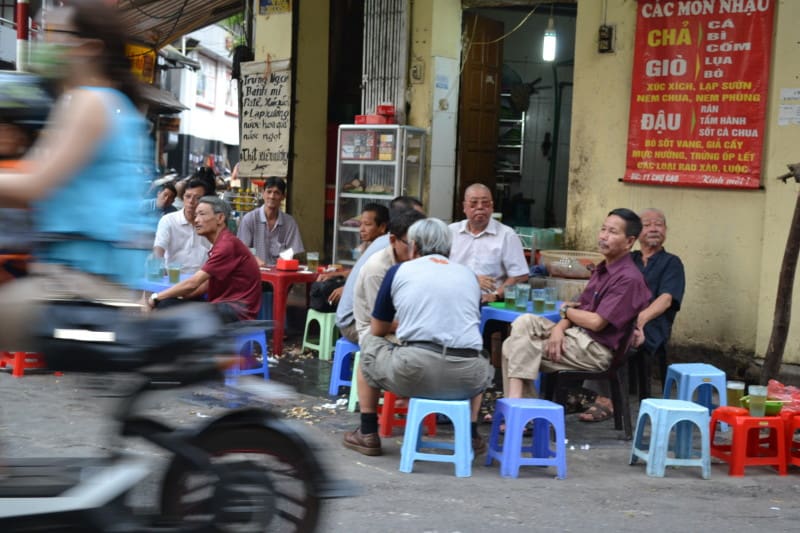 ---
---
Mia Resort is situated on the idyllic coastline just outside of Nha Trang. It is the perfect place to relax if you want to get away from the buzz of the cities for a few days. Built on a cliff top, every villa has a stunning sea view and some have their own private pool. With two large pools, three dining outlets, and a large beach at each end of the resort, it is easy to really find your own space for some quality R&R.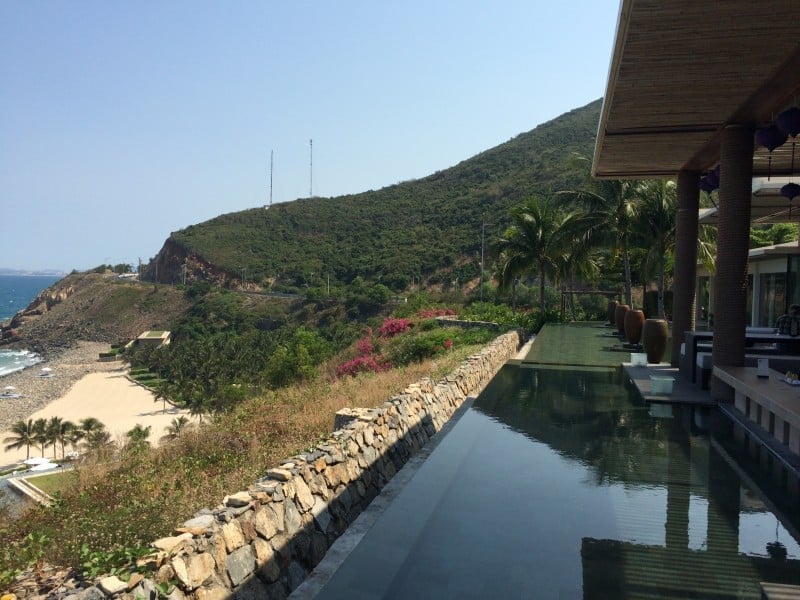 ---
It's surprising how quickly you can be out of the city and surrounded by rural landscapes in the heart of the Hoi An countryside. This authentic introduction to the life of a farmer and a fisherman in central Vietnam allows you to really get under the surface of local life, experiencing it first-hand. In the heat of the morning sun, the leisurely cycle between the farmlands and the riverside is the perfect way to take in the expanse of scenery in the welcoming breeze.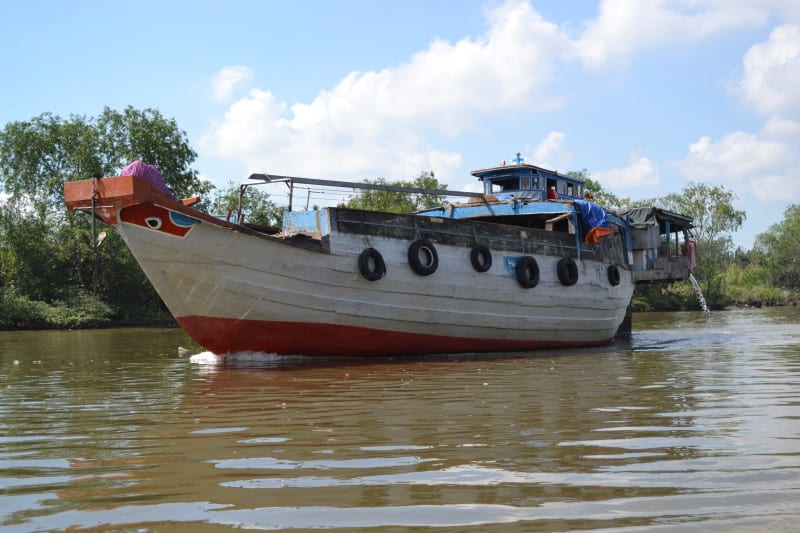 ---
5. Signature Hanoi
The Signature Hanoi tour was my first activities after arriving in the capital and it served as the perfect introduction to the city. Vietnam's history resonates through Hanoi and the combination of a visit to the Ethnology Museum, 'Hanoi Hilton' and Temple of Literature provide a fascinating insight into the different stages of Vietnam's past. In the afternoon, the cyclo ride through the contrasting Old Quarter and French Quarter brings you back to the present day before ending the evening with a traditional water puppetry performance, which was a personal highlight of the day for me – a fabulously artistic and entertaining show for all ages!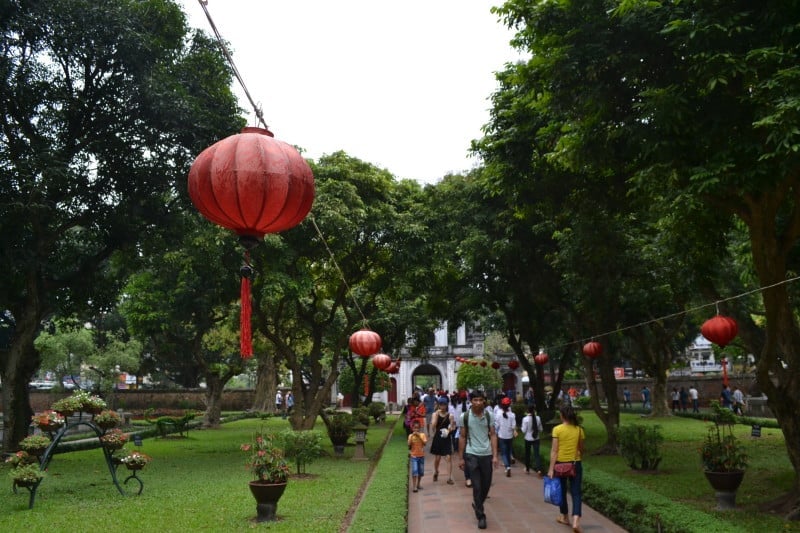 ---
---
6. Halong Bay
Most trips to Vietnam will include a visit to Halong Bay and there is a reason for this. The scenery is spectacular – even in miserable weather such as that which I experienced – the ethereal haze around the scattering of large rocks poking out the water I think is maybe even the best way to see it! Gliding through the waters on-board a luxury cruise vessel amongst the great 'descending dragon' was a truly magical experience that can only be achieved at this world famous UNESCO world heritage site.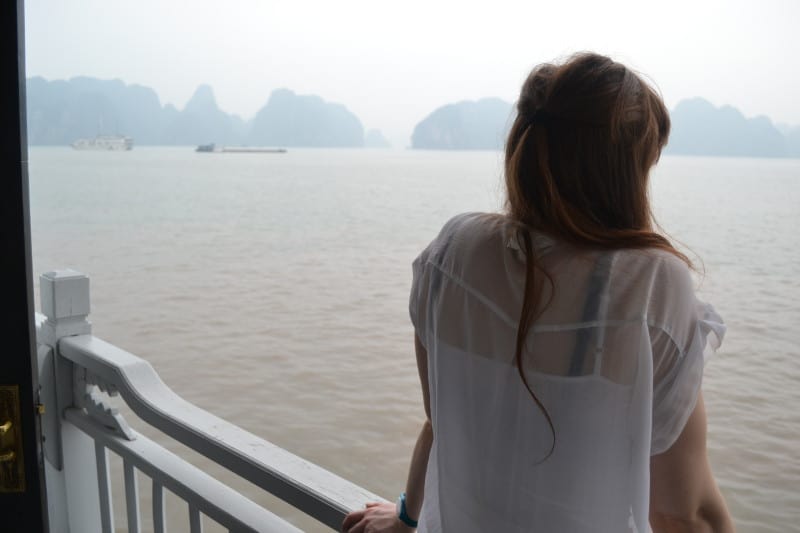 ---
7. Sofitel Metropole Hotel
I wasn't lucky enough to stay at the Sofitel Metropole Hotel, but I still managed to spend a good 45 minutes looking around this grand building. The history here is immediately apparent and the hotel staff even run daily tours to the underground bunker used during the war period.
I enjoyed looking through the list of prominent figures who have stayed at the hotel over the years, displayed in the entrance hall, whilst hoping one of my celebrity crushes would walk in at any moment (no such luck!) The service here is beyond fantastic and I can't imagine anyone not enjoying their stay at this magnificent hotel.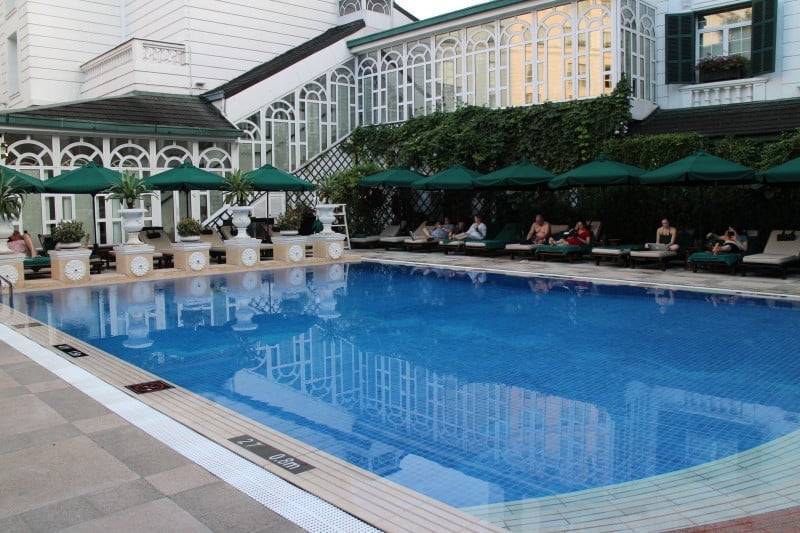 ---
8. Can Gio Mangrove Forest and Mekong Delta by Speedboat
This exhilarating day serves as a brilliant introduction to life on the Mekong River and includes some incredible wildlife encounters that I will never forget. As we sped past the contrasting districts of Saigon in mid-30 degree heat, I was grateful for the wind rushing through my hair and the fresh fruit and cold drinks provided by the wonderfully hospitable staff on board with us. Stopping off at various locations along the river, I felt like Indiana Jones as we walked between thick mangrove roots and took a rickety paddle boat over a lake busting with wildlife.
The hordes of fruit bats we encountered in the trees impressed me, but at that point I didn't know what was yet to come. Our final stop took us to a crocodile breading ground where we suddenly found ourselves on board caged standing boats geared up for a feeding session. The high-sides kept us perfectly safe but the sudden snap on the crocodile's jaws still made me jump every time! Not for the faint-hearted, but an adventure for anyone who is up for a walk on the wild side!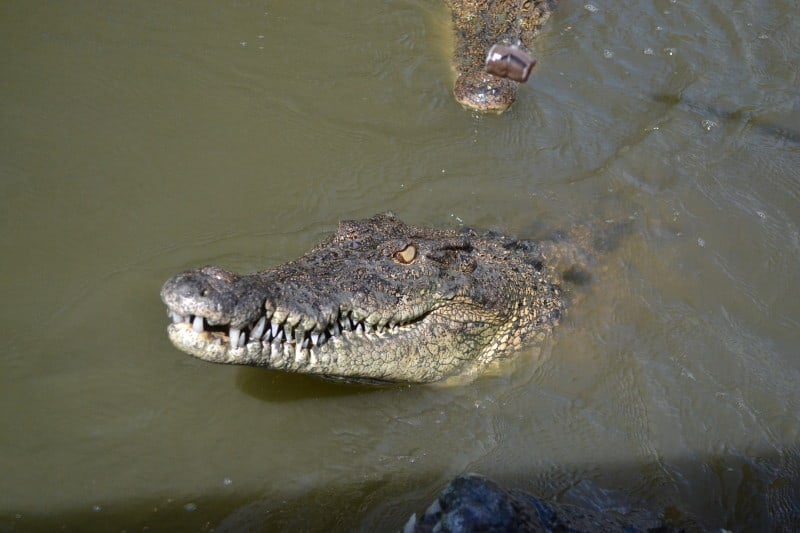 ---
9. Hoi An by Vespa (evening foodie)
I would identify myself as a proper foodie and one of my favourite things about travelling is trying out as much local cuisine as I can get my hands on. This tour is perfect for someone like me, as it includes 5 different food stop-offs with at least one different local delicacy to try in each location. This culinary treasure trail, combined with several cold beers, whizzing around on the back of a Vespa is the best way to spend an evening in Hoi An, hands down.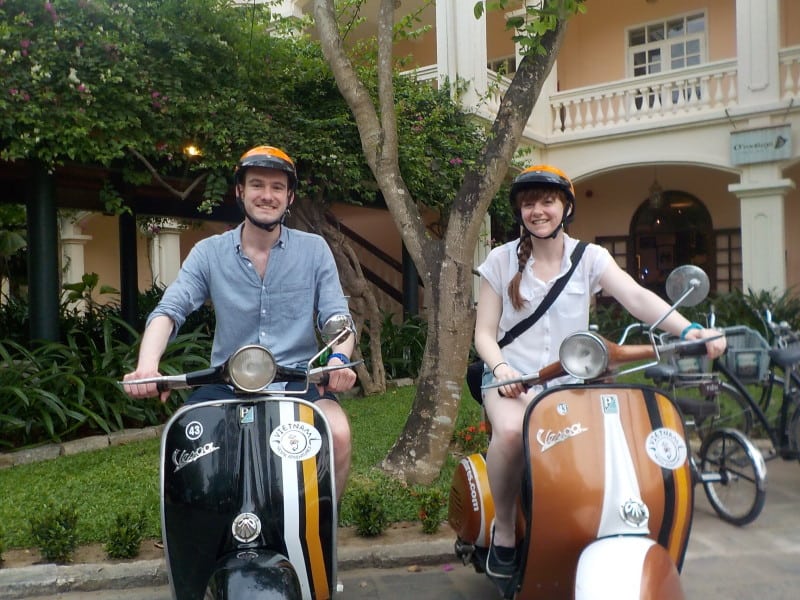 ---
Spending the morning walking through the Xom Chieu Market in Saigon is a sensory overload – the brightly coloured tropical fruit everywhere you look, the calls and chatter of bargaining between locals, the smells of fresh produce ready to be snapped up for evening meals – it's difficult to choose what to focus on! After being exposed to this every-day hustle and bustle of city life, we headed out to district 7 to witness the other side of city where only the very rich live a rather exclusive life – a real eye-opener.
After a spectacular fest for lunch at one of Saigon's most popular restaurants, next stop was the Presidential Palace. By this point I started to feel like I had a good grasp on the intricate puzzle pieces of Saigon. My absolute favourite moment of the day came in the evening with a visit to the 'Chill Bar' on the rooftop of the AB tower. Sipping cocktails with a view of the city watching the sunset was the perfect end to a truly fantastic day.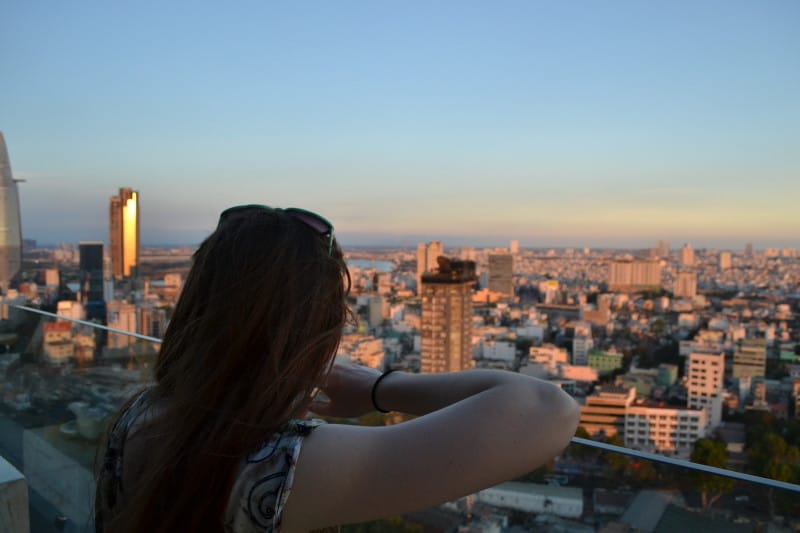 ---
If you were interested in seeing some suggested holiday ideas, do take a look at all of our Vietnam holidays here:
https://www.experiencetravelgroup.com/vietnam
If you were interested in creating your very own Vietnam holiday with one of our travel experts, do get in touch with us on 020 3468 7064. There are absolutely no obligations and we're here to offer advice for any stage of your holiday planning.
---