It's a great problem to have. You're heading off to sunny Borneo, abound for beaches and wildlife galore, and are now faced with the decision as to which beach resort to end your stay. Having travelled across the world, you'll want to ensure the one you choose is really right for you. Here we compare three of our favourites to help you in choosing the right beach hotel around Kota Kinabalu, outlining the differentiating and distinguishing features of each so that you can ensure your accommodation is the perfect fit.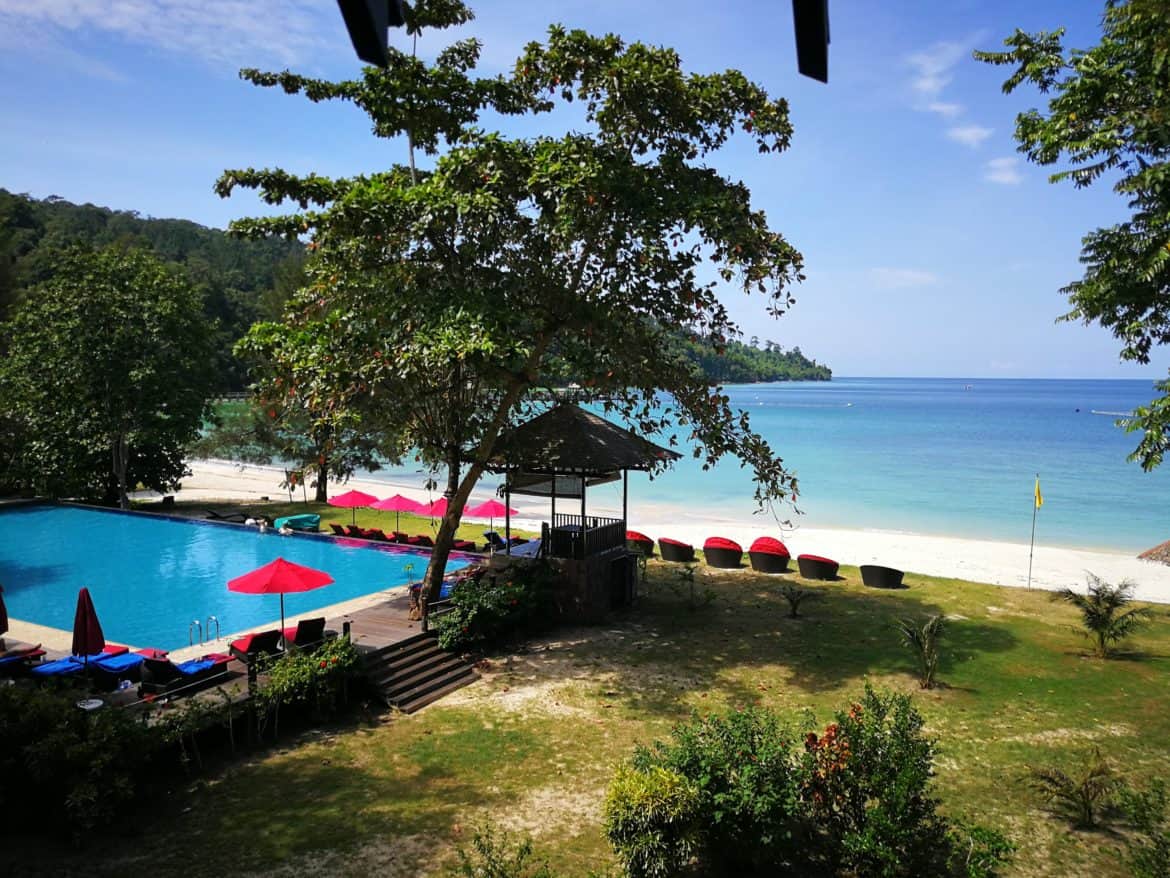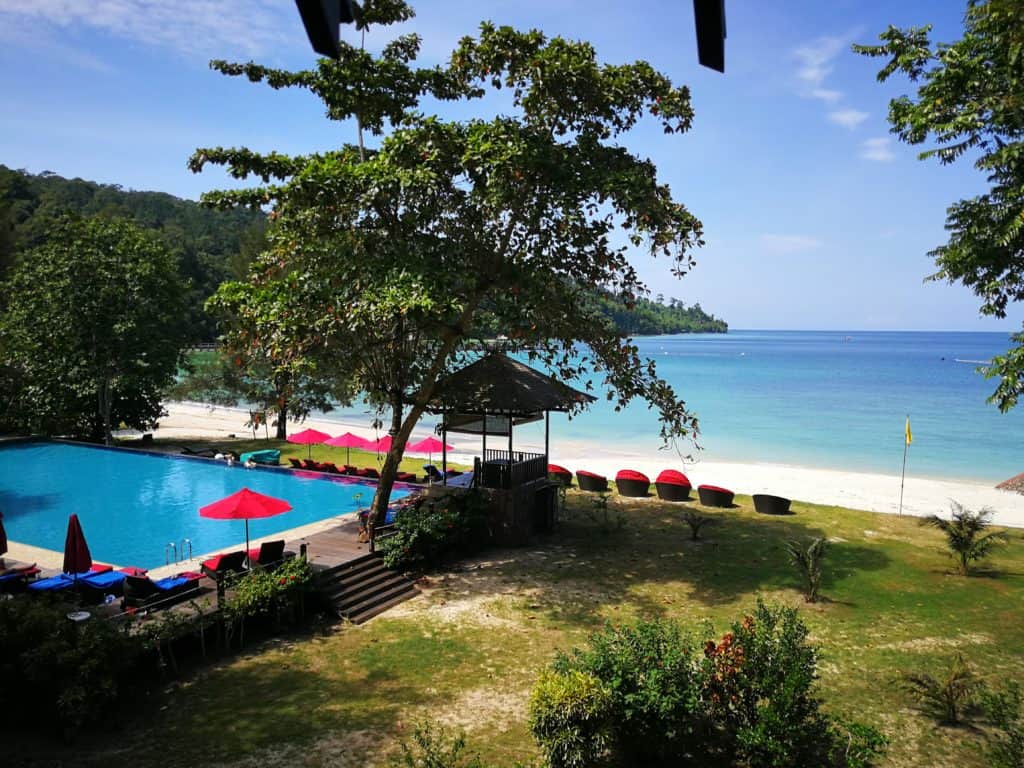 Bunga Raya on Gaya Island
Bunga Raya is a unique property with a wild, rustic aesthetic. It offers the best views on the island and exceptional beaches with white sand and turquoise waters. Guests can partake in a variety of great soft adventure activities and are also permitted access to the fantastic marine centre at Gayana Eco Resort, a sister property, which is perfect for those with kids that need to be entertained. Though the resort is small, it is spread out so that you still get a sense of privacy which makes it a great option for couples and honeymooners. For wine lovers, it is also worth noting that the resort has an award-winning wine cellar- ideal for a sunset tipple.  It certainly gets our vote for the best picture-postcard property in Borneo but isn't quite as well finished compared to other properties in our view.
In terms of practicality, there are easy transfers back to the mainland at decent value. Further, the conservation cost is included in the price- so, unlike at the Gaya Island resort, you won't have to pay at the resort.
Conclusion: a characterful resort ideal for those looking for beautiful beaches and soft adventure, although falls down a little on material finishes when there.  

A beautiful 5 star resort with a contemporary feel- this is ideal for those who prefer a more refined aesthetic as opposed to the rustic nature of Bunga Raya. Though larger than Bunga Raya, again it is spread out so doesn't feel crowded or busy. The resort offers two lovely pools, one for kids only, as well as two restaurants, one of which exclusively for those aged twelve and over. As such, with areas designated specifically for kids, this is a great spot for couples and honeymooners.
One of the best things about this hotel is the price: the rooms are great value for money (the lowest on the island). That said, there are additional costs to consider- for example, although transfers back to the mainland are short, they are quite expensive. Food and beverages are also on the expensive side compared Borneo in general, but good value for such a high-quality beach property and similar to Bunga Raya. Additionally, it is worth noting that as it's on a hill, rooms at the back of the property can be a steep climb.
Conclusion: a chic and reasonably priced option with consistent service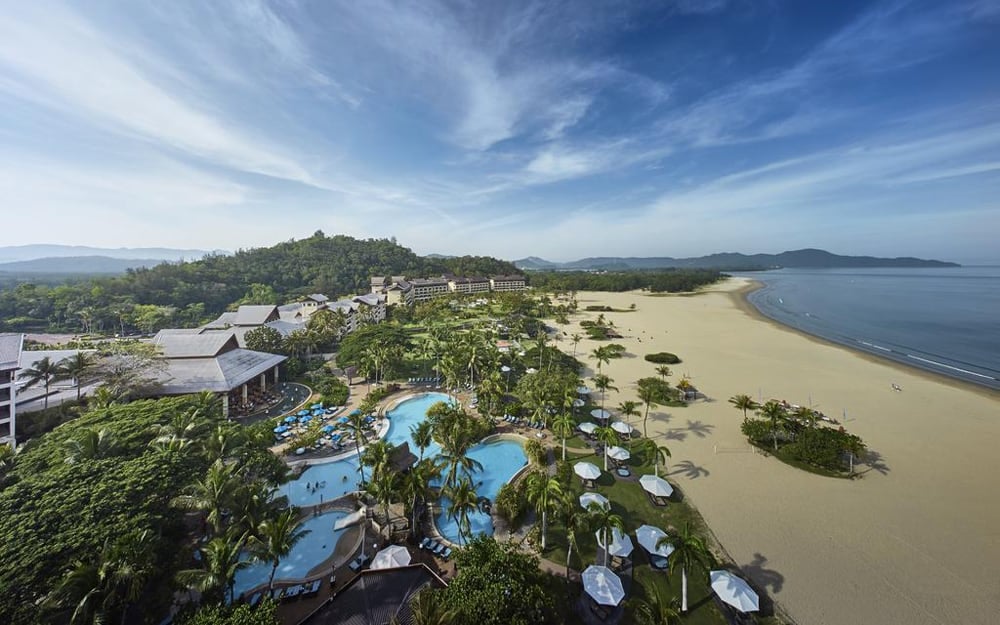 Part of the world-renowned Shangri La luxury hotel franchise, this is both the largest and most expensive of the three hotels, but still manages to offer serenity and privacy. Unlike the other two, it is situated on the mainland and is the closest to Mouth Kinabalu and Kinabalu National Park. It is also home to a stunning long white sandy beach, the best in the area in our view. The Ocean Wing holds the most exclusive and spacious rooms in the region and with interconnecting rooms, is great for families too, plus the ocean wing has its own pool. The resort offers a fantastic selection of restaurants which is ideal for catering to a range of tastes.
Conclusion: a great choice for families and those looking for luxury in the exclusive Ocean Wing with easier access back into Kota Kinabalu for restaurants than on Gaya Island.
A really special beach hotel to end a Borneo Holiday?
Insider tip: If you're in Borneo in the summer and want to end at a really special island property, spend a night in Kota Kinabalu and fly on towards Japamala on Tioman Island off the east coast of Malaysia, it is well worth the extra travel for a five-night or longer stay.
Curious about a holiday to Borneo?
Choosing the right beach hotel around Kota Kinabalu is one thing, but for information on other beaches in Borneo, we recommend reading the best beaches of Borneo, in conjunction with the FCDO advice.
If you were interested in a holiday to Borneo, do get in touch with us on  020 7924 7133 or start your journey here.