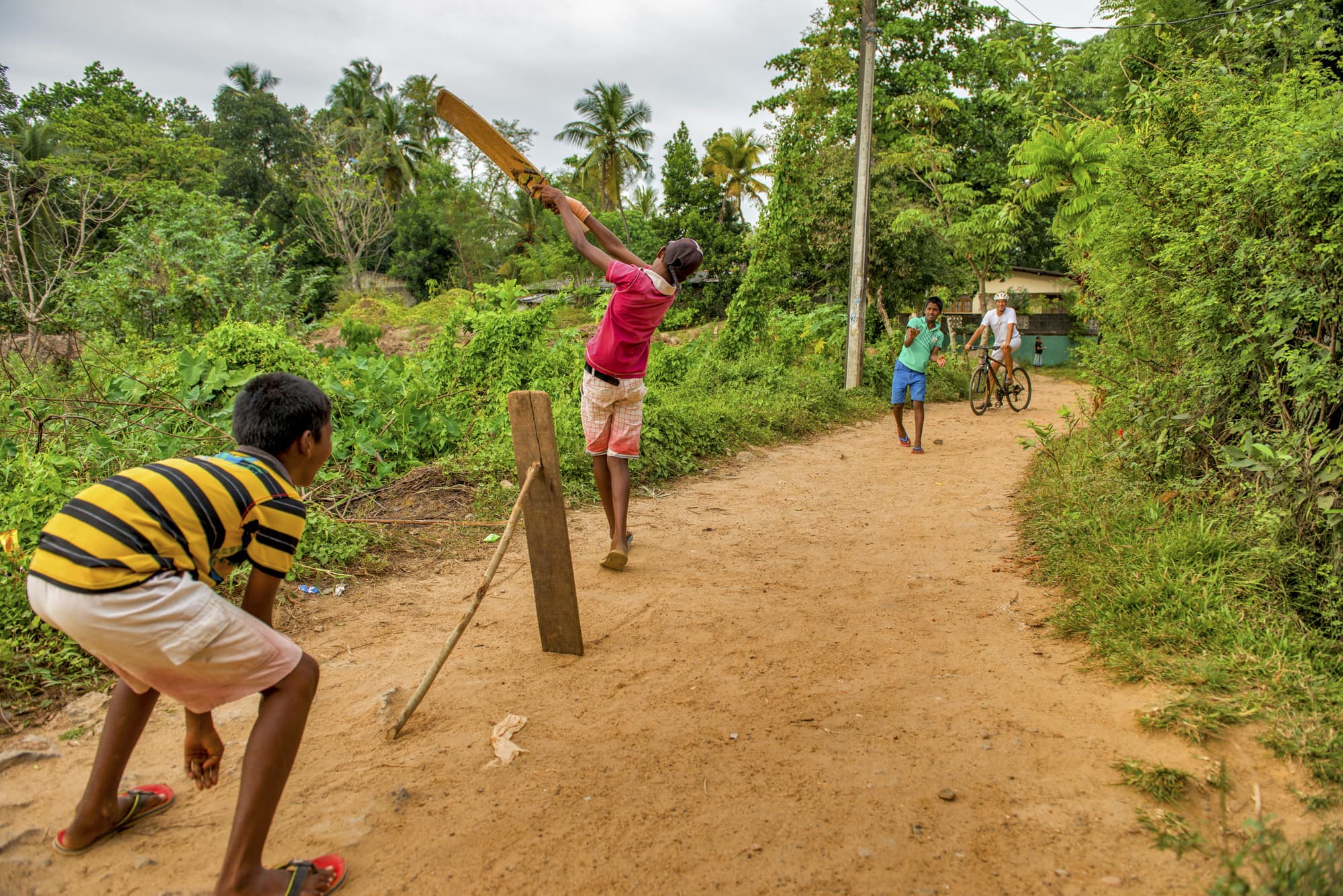 About the author: Lee McLaughlan is a former journalist and founder and director of Auvent PR. Here he interviews two clients of Experience Travel Group who travelled to Sri Lanka to watch the England cricket tour. 
For cricket fan Norman Kerfoot and his wife Sue, Sri Lanka had been on their travel bucket list for quite a while. When England were scheduled to play three Test matches on the island, the opportunity was just too hard to resist.
Norman and Sue called on the expertise of Experience Travel Group, who were running their first 'cricket tour' to Sri Lanka. This gave curious travellers the opportunity to explore the beautiful island at their own pace and with their own bespoke itinerary. Norman and Sue also chose to watch Joe Root's side take on their rivals in stunning coastal location of Galle.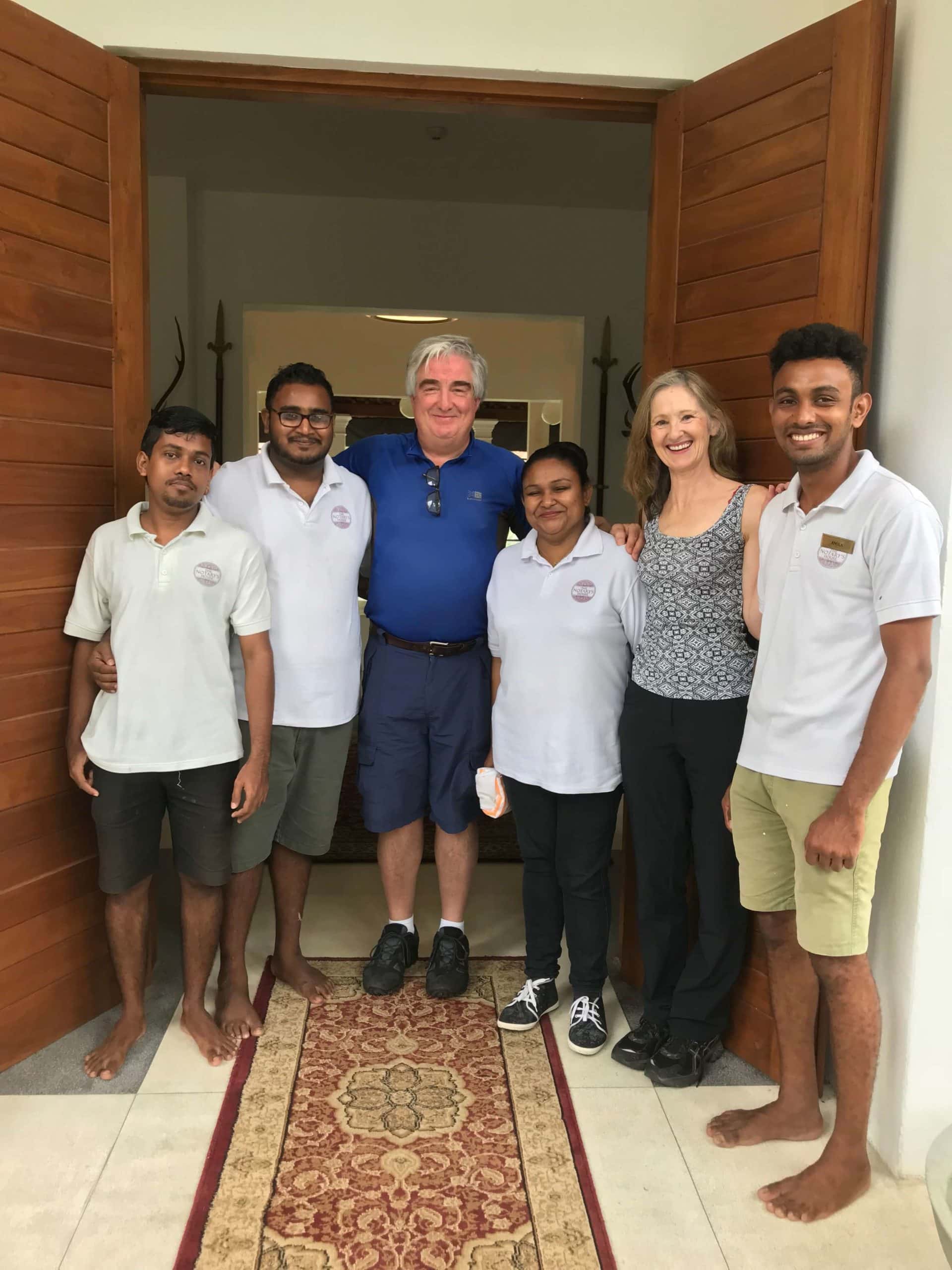 What happened on their cricket adventure?
Norman, deft with bat and ball, delivers his and Sue's cricketing adventure.
"We had wanted to go to Sri Lanka for some time as we wanted to experience the culture, the beauty of the place and its history. There is a lot of British heritage as well as Portuguese and Dutch. I'm a bit of a history buff so all that connected for me.
"Being able to combine this with the cricket was an additional bonus, as we wouldn't solely have gone to Sri Lanka just to watch cricket. This was an opportunity to see the island and watch some cricket. Those few days at the cricket and in Galle made our trip.
"Galle is just a sensational location. At the one end there's a fort which overlooks the ground, and where you can watch the cricket from, while on either side of it is the Indian Ocean. It is hard to imagine a more picturesque location to watch cricket.
"We both like cricket but opted to just watch two days play, which was perfect for us. That flexibility was important for us in choosing this trip as we weren't tied to the entire Test match.
"We thoroughly enjoyed the cricket, which was stunning for a number of things, one is obviously the venue. What was also special was the amount of school children brought to the match in their impeccable white shirts, all seated on the tiered terracing. They were dead keen to watch the cricket and really added to the great atmosphere, notwithstanding the barmy army of course.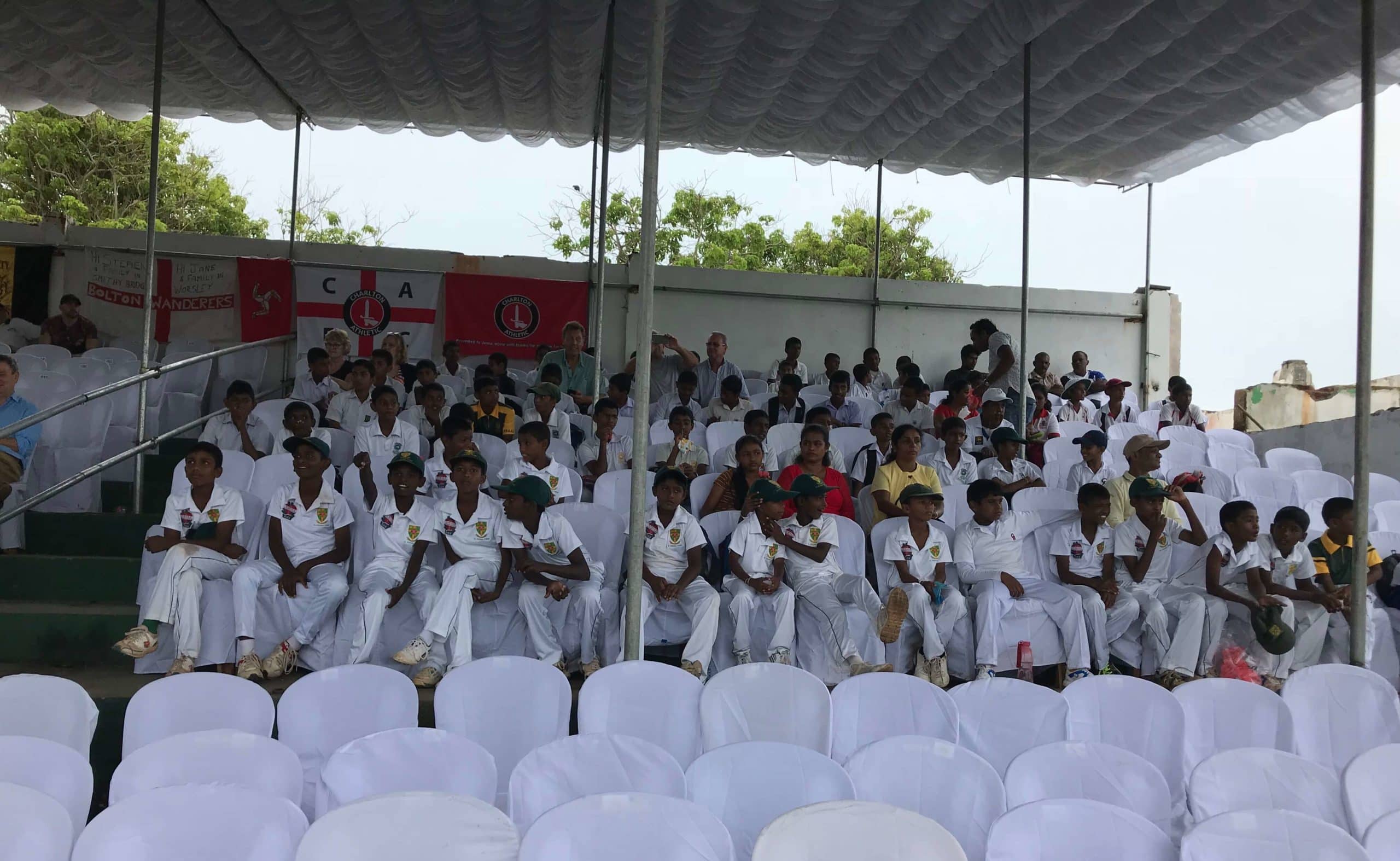 "With ETG, lunchtime drinks and food were organised for us at a splendid local hotel just around the corner from the ground, overlooking the bay. It a short walking distance away or you could get a tuk-tuk.
"That Test finished early as England won and what followed was an impromptu invite by ETG to see if I, and few other ETG travellers, would be interested in playing cricket against a local school team for fun.
"I agreed to do play and it was one of those occasions that will also stick in the memory. The kids were about 16 to 18 years of age and they were very keen to beat us, which they soundly did.
"We played at a school cricket ground but it was not lush and green as you get in England, but this was a very dusty and bumpy patch of land in between open-sided classrooms. So, this was not just about the cricket but it also gave an insight into how these children are schooled, which is very important in Sri Lankan society.
"During those few days in Galle, I also realised just how cricket mad the Sri Lankans are. It means everything to them but they are very humble with how they discuss cricket. They are informed but there is also no bias. Yes, they want their team to win, but they just have this real passion for talking about cricket, which I liked.
"Our accommodation in Galle, as well as elsewhere during our trip, was a hand-picked, interesting and delightfully calm small hotel. We stayed at the Sergeant House, which was perfect. It had a just a few bedrooms, was quite refined and away from the centre of Galle. It had a relaxed atmosphere, was still easy to get from A to B in a short time and very easy to get to the cricket."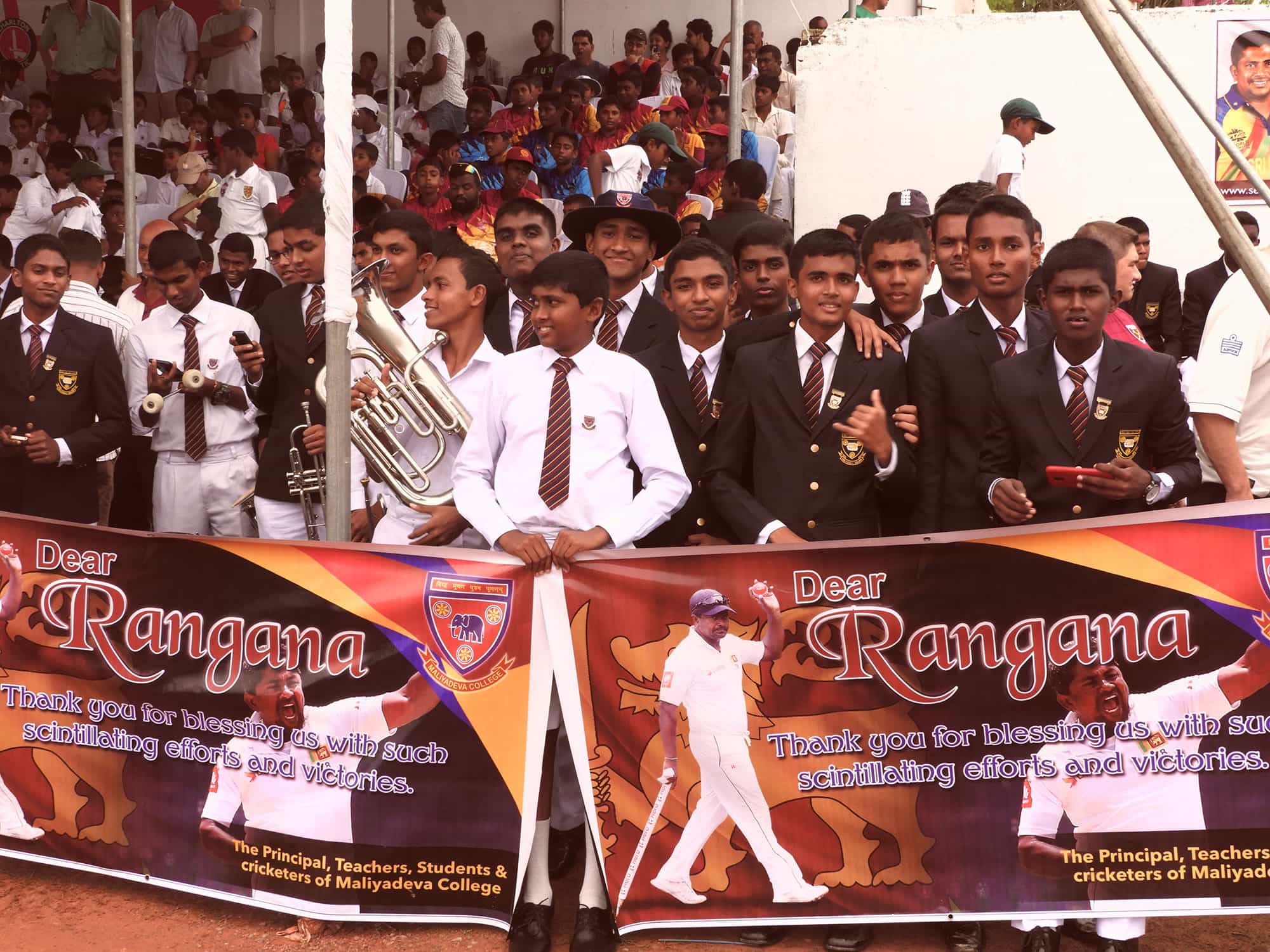 More than a cricket tour
Away from the cricket, Norman and Sue savoured some very real Sri Lankan experiences, which were enhanced by the knowledge and friendliness of their dedicated driver and guide Shami.
"Shami picked us up at Colombo airport and then we were taken to a small bijou hotel (Notarys House), which was ideal after the flight. It was very relaxing and served great food," Norman continued.
"Shami added a lot to our time in Sri Lanka. His knowledge and understanding of the island and its locations mixed with understanding what we wanted to do meant he knew the right places to take us that wouldn't be where all the 'regular' tourists go.
"He also provided additional touches, like on one occasion he stopped for us to taste some local yoghurt with honey, which was just delicious and great for a foodie like me.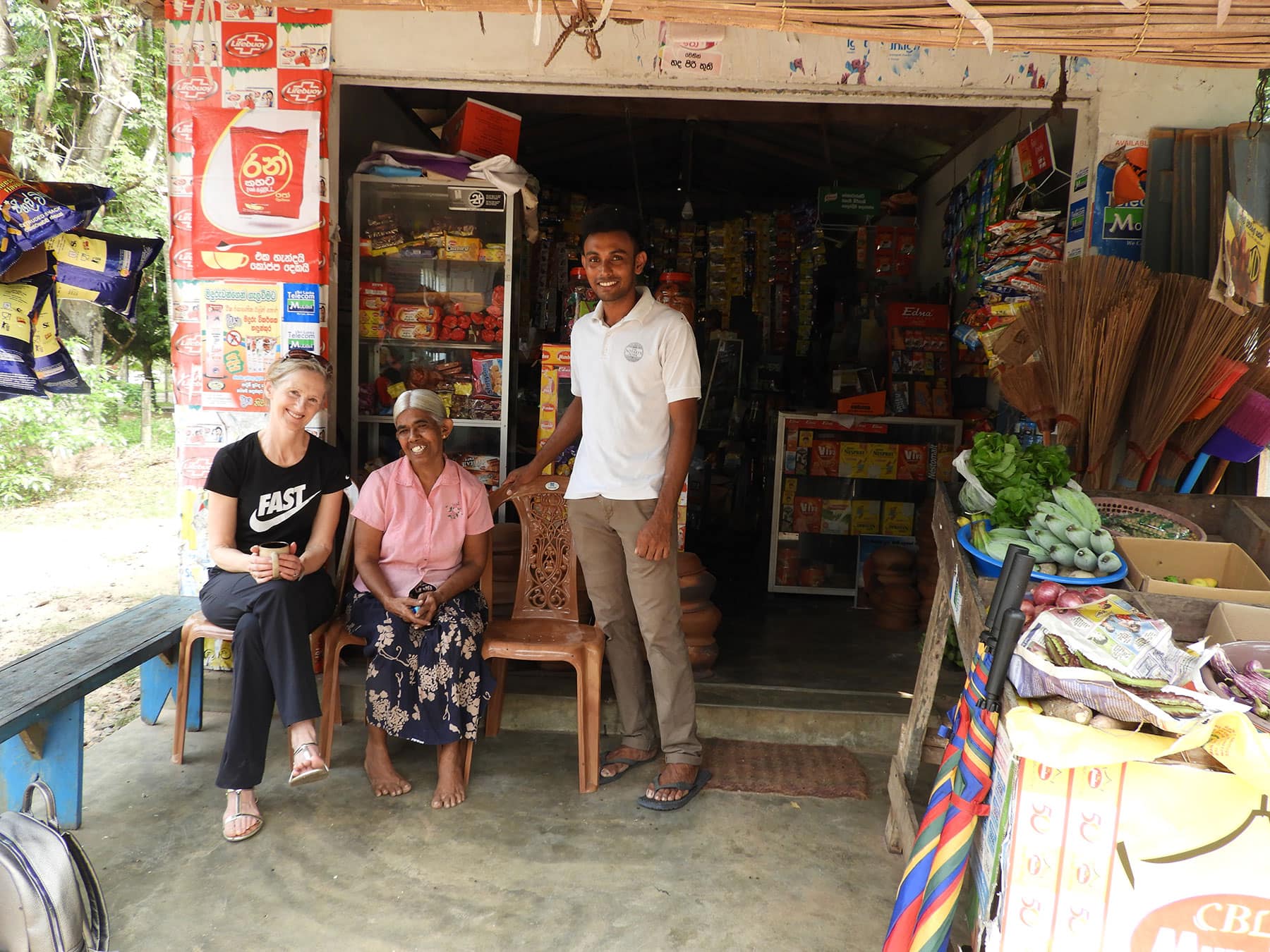 "One further highlight for us was when we took a train journey while in the Highlands, which was incredible. We spent four hours on the train but you can do longer than that if you want to take in more of the stunning scenery.
"We boarded and there was a Sri Lankan family, including grandparents, who were going away for a long weekend. They were initially sitting in our seats and very soon we were sitting opposite them.
"They were incredibly friendly to the extent where they insisted on sharing their food for the journey with us. It was such a humbling gesture and one we couldn't refuse. So, there we were enjoying a Sri Lankan picnic while the train made its way through the famous tea plantations. This was just a great journey. This family were great company and a good laugh. You can't truly explain just how friendly the Sri Lankans are until you experience it.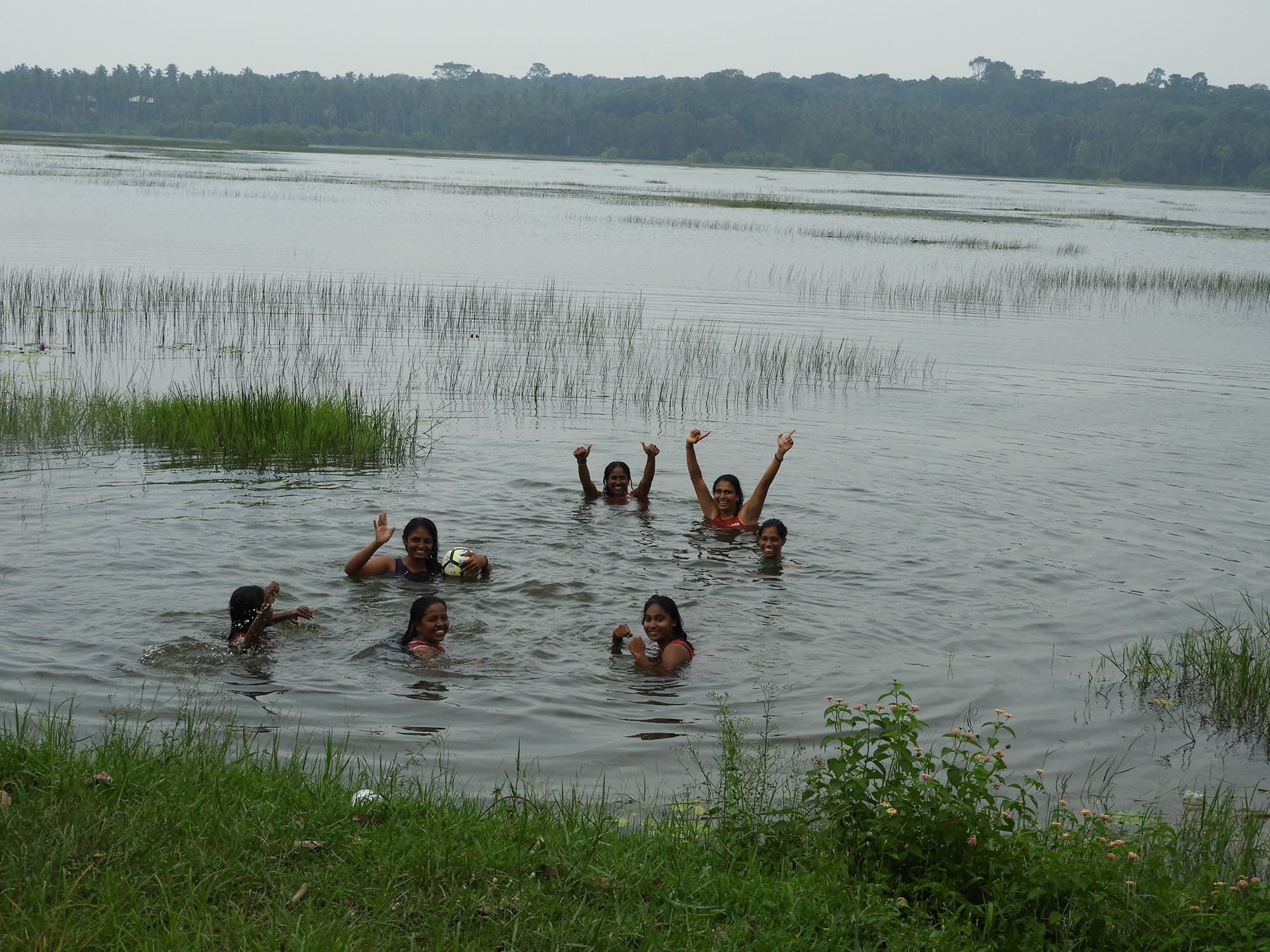 "I had quite high expectations about the trip and it surpassed them. This was the first time my wife and I travelled with ETG and it was incredibly well organised and very responsive to our needs. It was customised just for us and so we knew it would be interesting.
"It was certainly bespoke and one of the reasons for booking with ETG was also down to their hotel choices. For us staying in these small unique hotels and locations is important and adds to the trip. It was a win from start to finish, not to mention the cricket."

We don't believe in standing still. Watching the world go by through a window. Hearing it through the stories of others.
You want to be in it, out there. Asking questions and finding answers. Finding yourself in worlds unknown. Finding the path less trodden. Meeting people with a different story to tell.
Just ask why, what, how, who? We'll never stop helping you find the answers.
Our travellers come home with stories to tell, memories to keep and new ways of seeing their lives around them. That's what happens when you truly connect with a destination.
FREE YOUR CURIOUS SIDE WITH EXPERIENCE TRAVEL GROUP

FREE YOUR CURIOUS SIDE WITH EXPERIENCE TRAVEL GROUP