Precision and passion
Kumu Beach, Sri Lanka
TRAVEL CURIOUS
The way in which we all experience travel is evolving. ETG travellers are increasingly seeking out the authentic stories that lie behind the glossy brochure images, and which, we like to say, reveal the fabric of a destination. So, inspired by your own travel moments, we sought out some of the very human stories that lay behind them. We wanted to share them with you; to inspire you to start thinking about your next travel story and inspire like-minded friends and family members to do the same.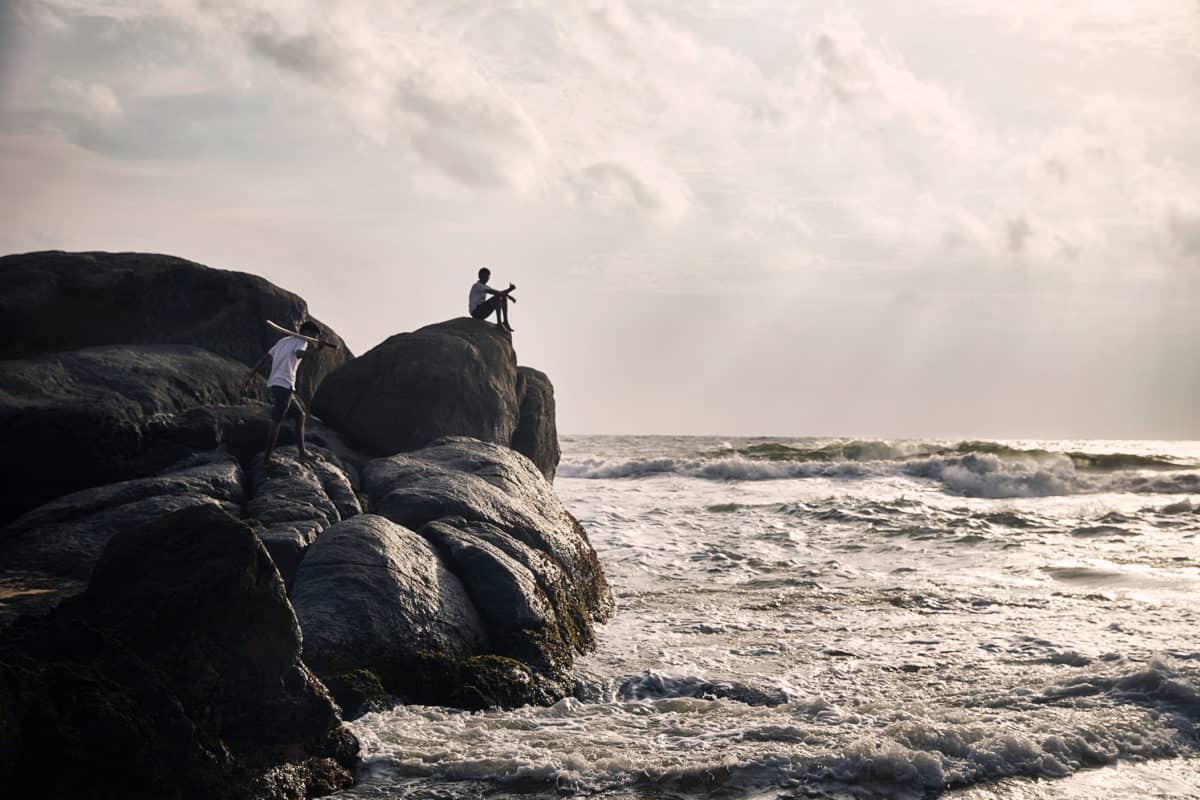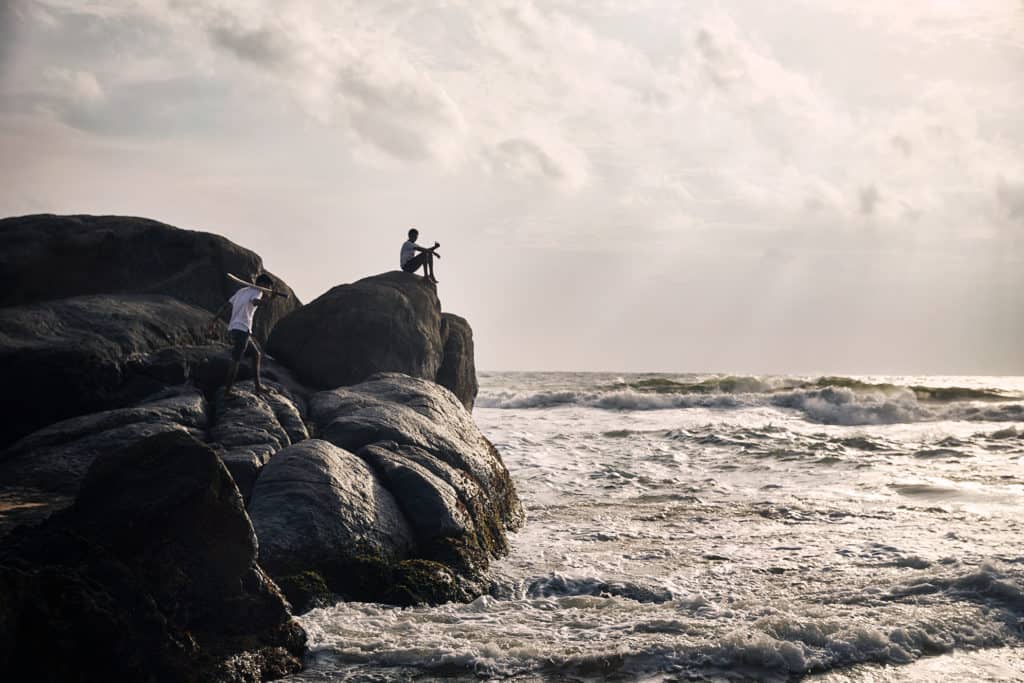 Before heading out on this photoshoot, we asked a selection of our clients and colleagues what travel 'moment' had truly revealed the fabric of a destination to them. We got a lot of different answers but for Sri Lanka there was one overriding theme: cricket. The feeling was that you simply can't drive around SL and not see some form of game being played, usually just knocked up on the best green patch the players can find. So for this photoshoot we went out on a bit of limb, just hoping that somewhere, somehow we'd capture the magic of an ad hoc game of cricket. We were not disappointed.
It's interesting that most people think of cricket as Sri Lanka's national obsession, when in fact many people there are as equally interested in volleyball. In 1991 volleyball was officially declared the country's national sport, and remains so until this day. Most likely, it's Sri Lanka's international cricketing prowess that makes its association with the sport so renowned, with the island being one of only five nations that have won a Cricket World Cup.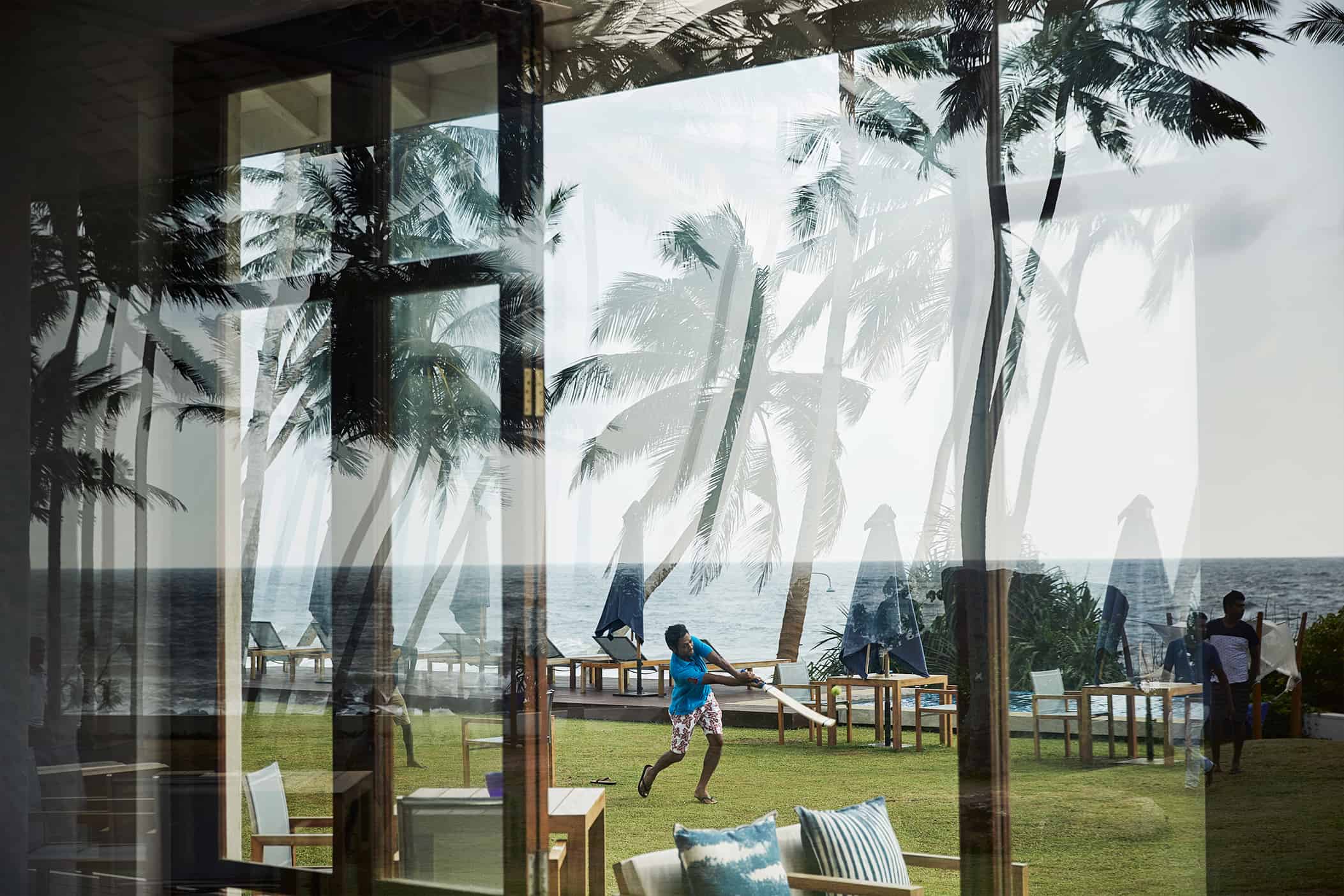 One afternoon in Kumu Beach…
We were staying down in Kumu Beach when we mentioned to the owner that we wanted to capture some cricket. He told us to be patient and wait until 5 o'clock. Lo and behold, come 5pm, the staff hit break time and instantly we knew that we'd lucked out. We hope the photos speak for themselves.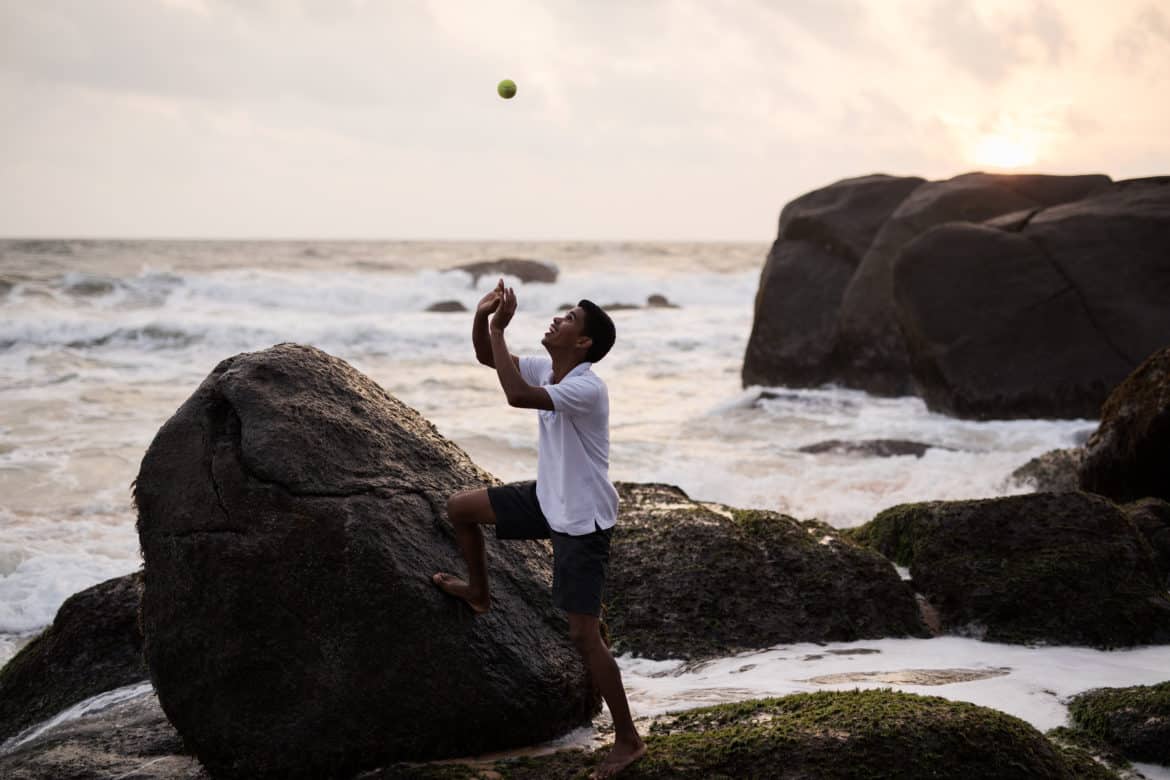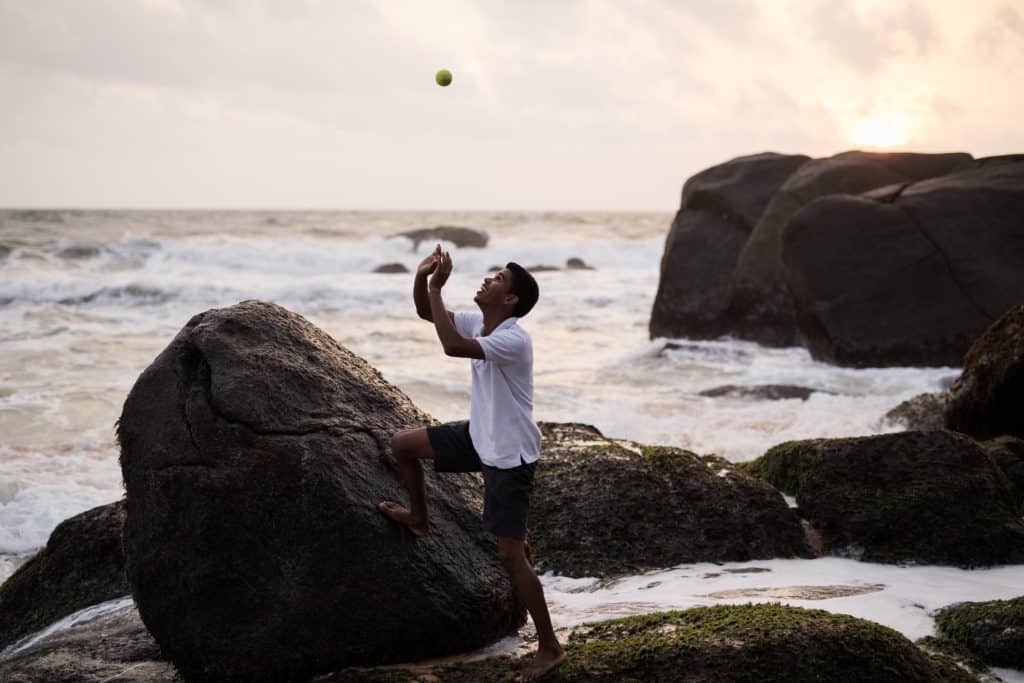 Not to succumb to stereotypes, but it seems every Sri Lankan is good at cricket. It's like it's encoded in their DNA. Even when Chandana (from our local office) and Chami (one of our chauffeur guides) had a quick game on the grass of Kumu beach during our break, they were brilliant. I asked Chandana how he got to be so good, and he replied nonchalantly that it's just something you grow up with. What's great about cricket, he told me, is that the whole family love playing and watching it together. A bit like my family and AFC Wimbledon, I guess – or something of the like.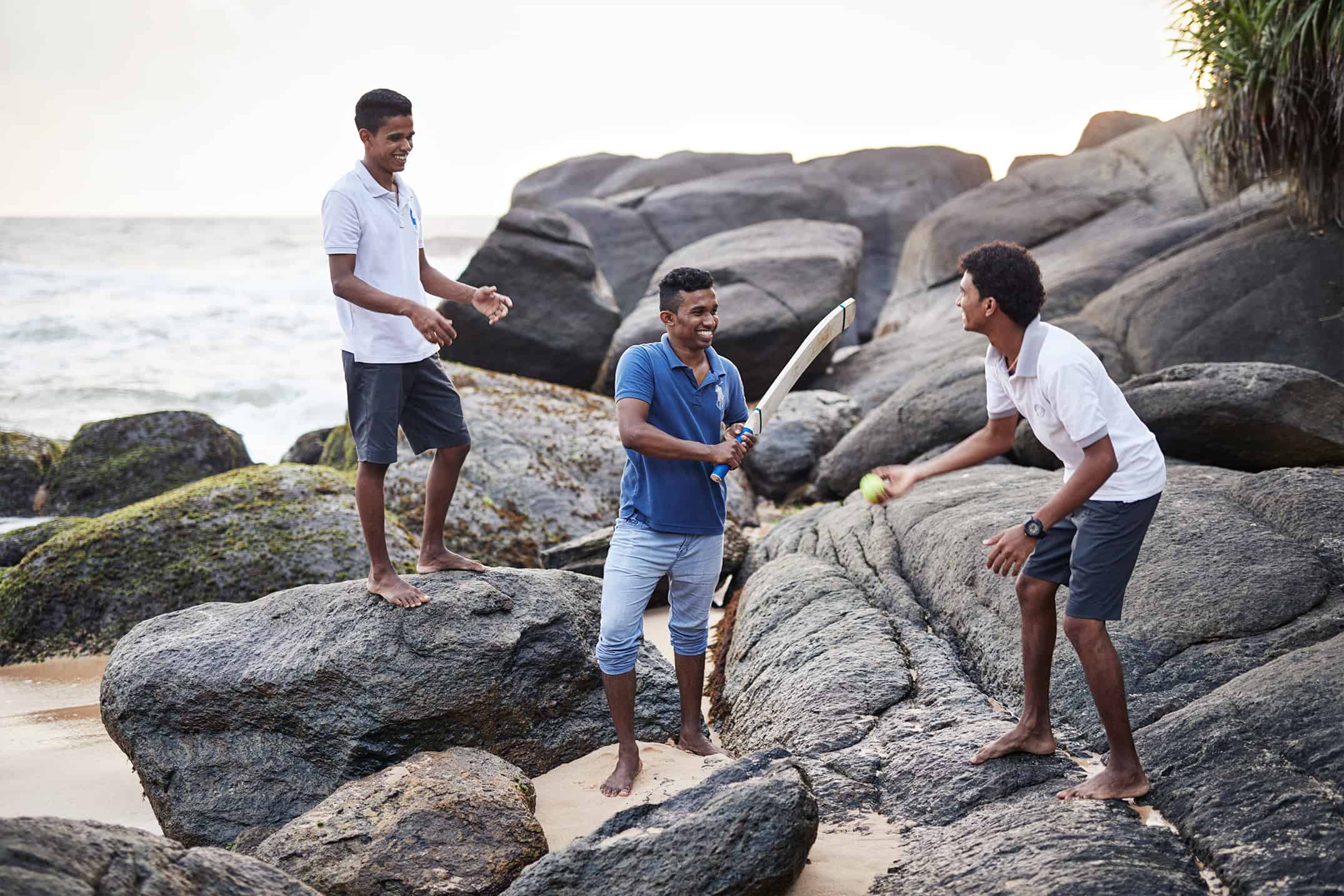 Meet the cricket players
Obviously, if you head to Kumu beach yourself, we can't guarantee that the same staff will still be there at the crease. But whether you're there or on the beautiful Balapitiya beach late afternoon, no doubt you'll see a game of cricket (or volleyball). For me, there was something about it being break time on the beach that made it even more special. With technology taking over the western world it was refreshing to see that these guys spend their downtime together doing something they're passionate about, rather than checking up on the their Instagram feed.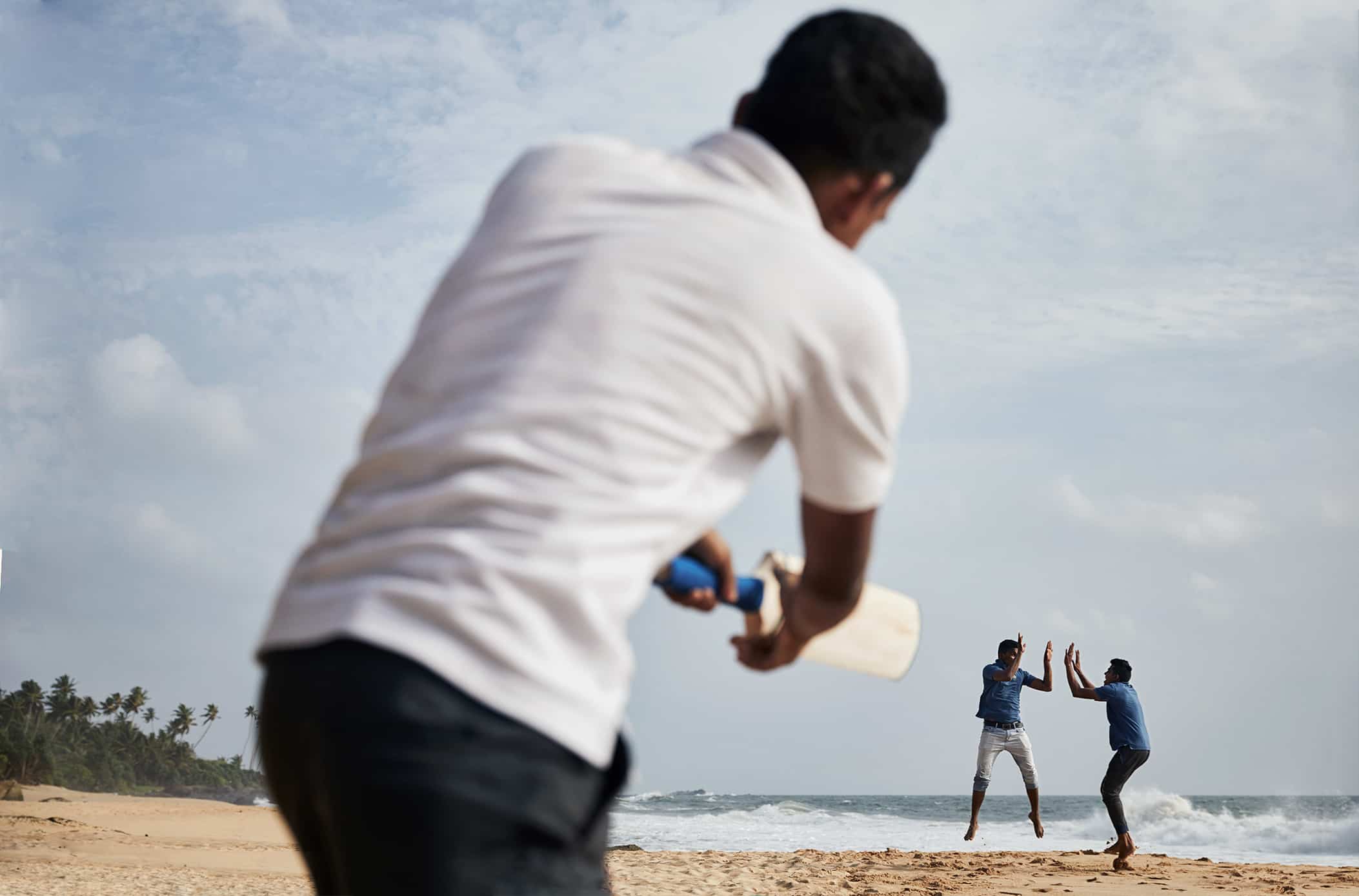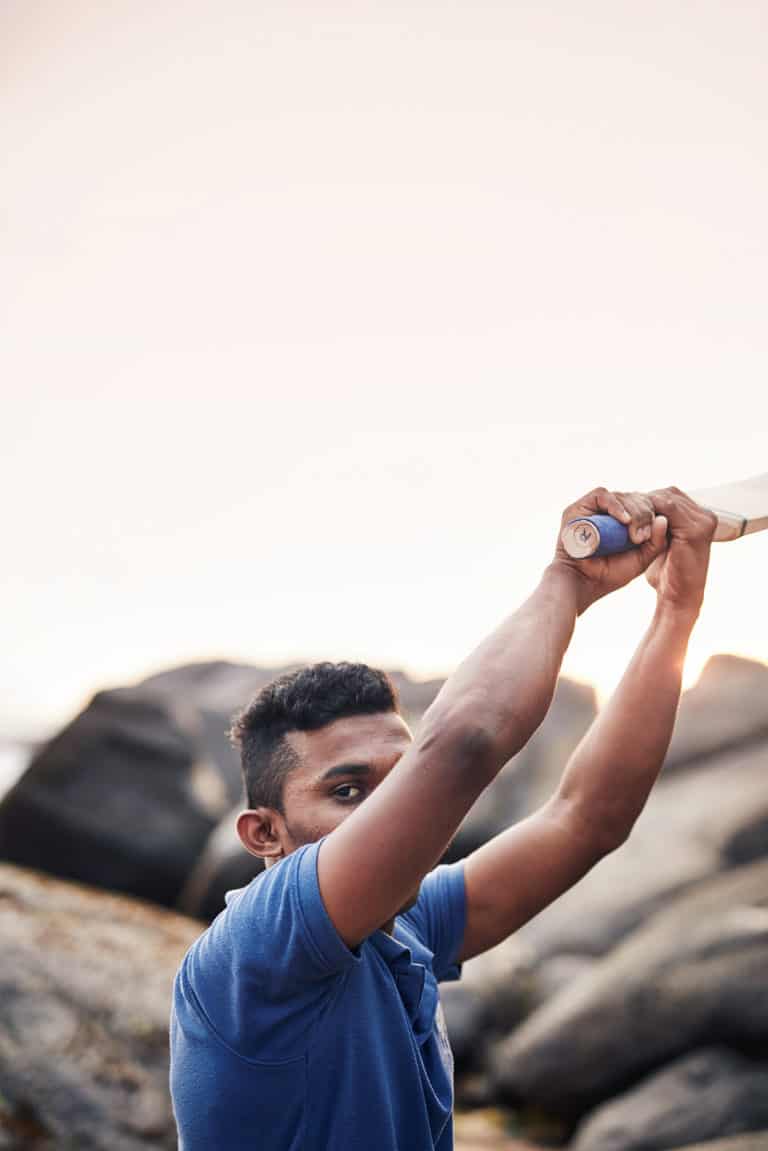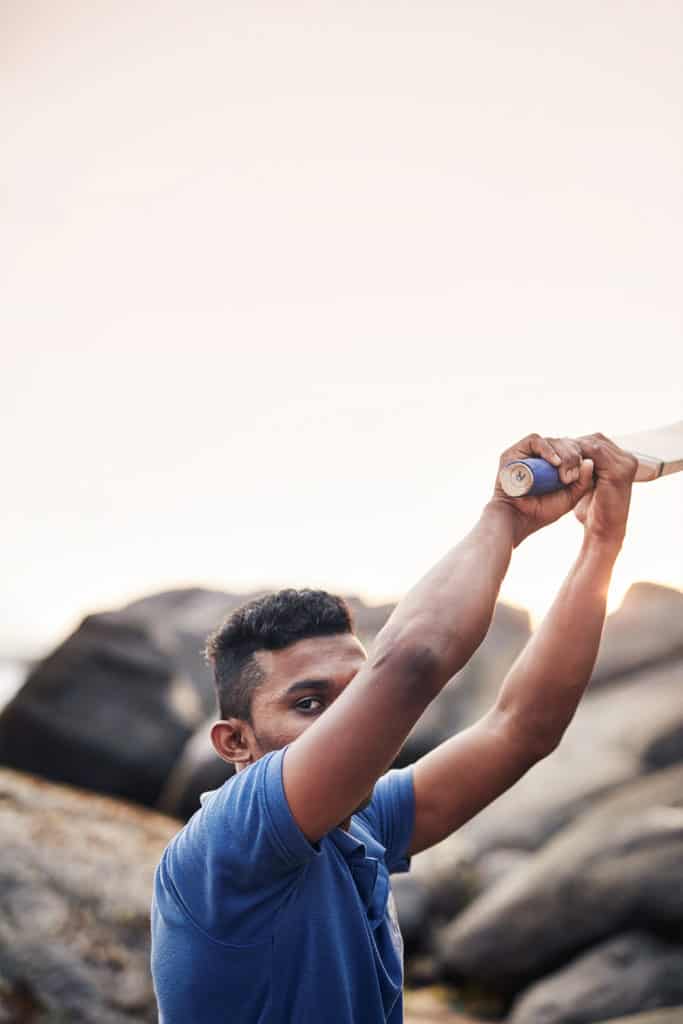 We asked our 3 heroes a bit about themselves, in the hope of revealing a bit more about the younger generation of Sri Lanka today.
Lakshitha has just finished his 2 years training at the Tourist Board, and this is his first appointment. He is happy with his job and he is planning to go to Dubai to get more experience.
Buddhika is from the Galle area and has worked in the hotel industry for the last 4 years. He played for his school XI cricket team, hence his passion and skill today. He is planning to marry early next year.
Kumara studied for a hotel management degree at the University of Sabaragamuwa and is now working in Kumu Beach to get more experience. He is planning to move to Colombo to start work as an Assistant Manager. Like Buddhika, he played cricket at school and university.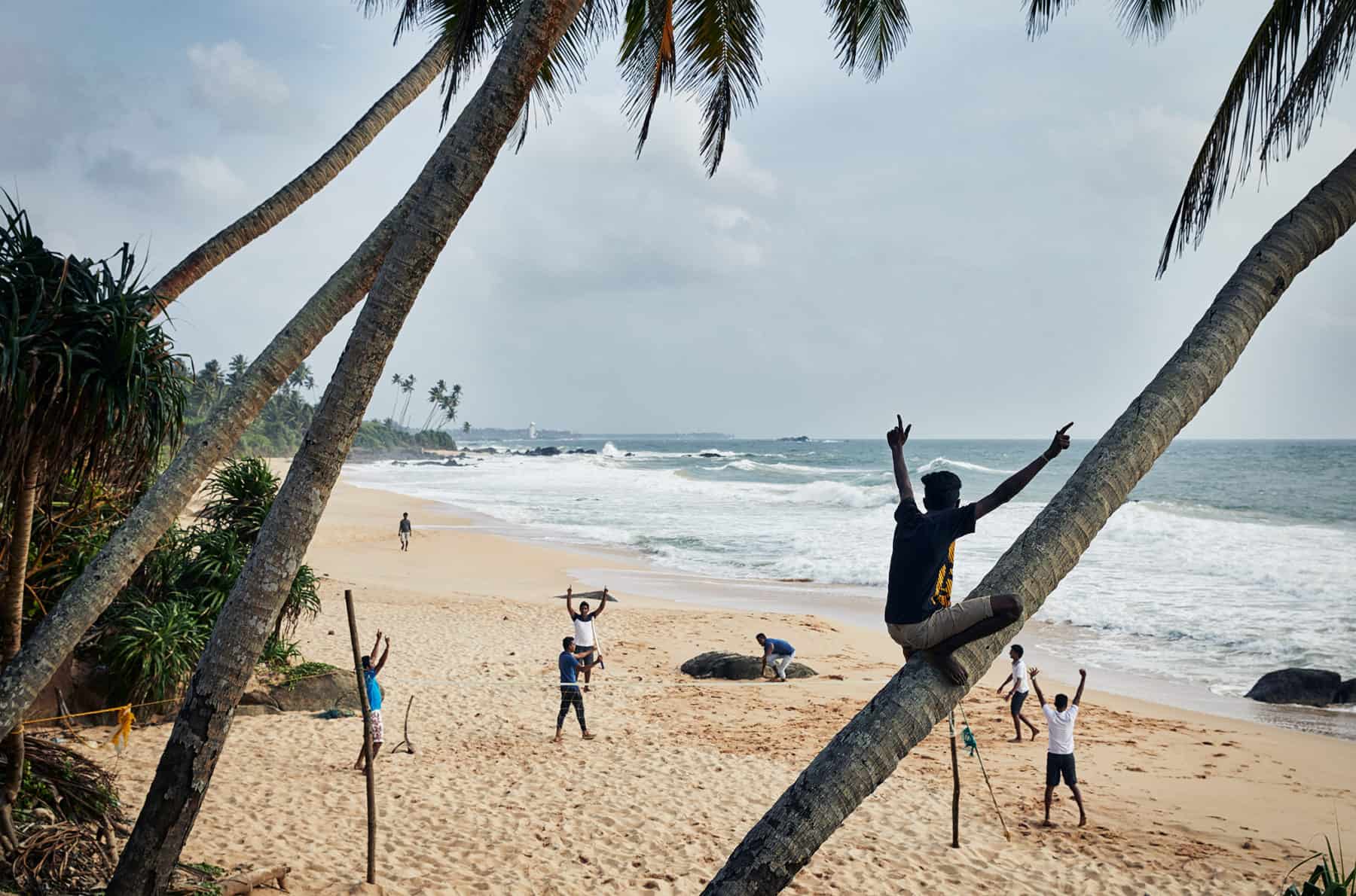 We don't believe in standing still. Watching the world go by through a window. Hearing it through the stories of others.
You want to be in it, out there. Asking questions and finding answers. Finding yourself in worlds unknown. Finding the path less trodden. Meeting people with a different story to tell.
Just ask why, what, how, who? We'll never stop helping you find the answers.
Our travellers come home with stories to tell, memories to keep and new ways of seeing their lives around them. That's what happens when you truly connect with a destination.
FREE YOUR CURIOUS SIDE WITH EXPERIENCE TRAVEL GROUP