On the final night of Philly's trip to Vietnam she had the pleasure of sampling the culinary delights of Gordon Ramsey's friend and Vietnamese culinary judge, Quan. From succulent ribs to fragrant noodles to musical renditions of Elvis Presley, here's her review.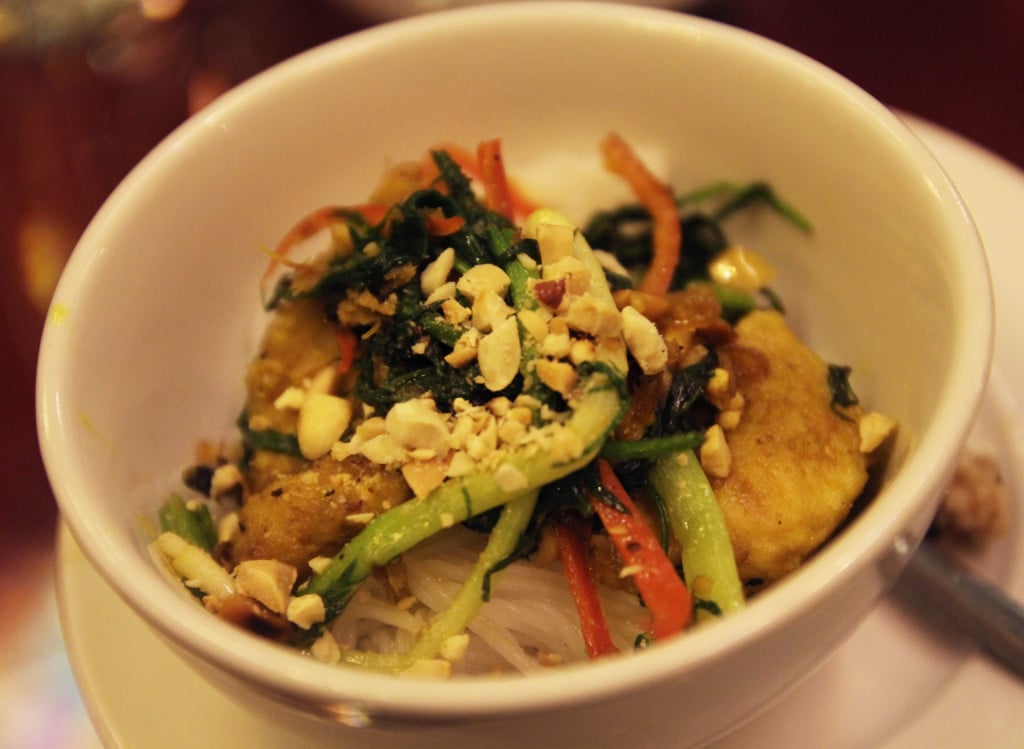 ---
Tucked around a little colonial side street lies Quan's restaurant called Old Hanoi.  It was the venue used for Gordon Ramsay's Vietnam finale in his Channel 4 Series 'Gordon's Great Escape' and here Quan judged the final meal Gordon prepared for some of Vietnam's top chefs – not a small task.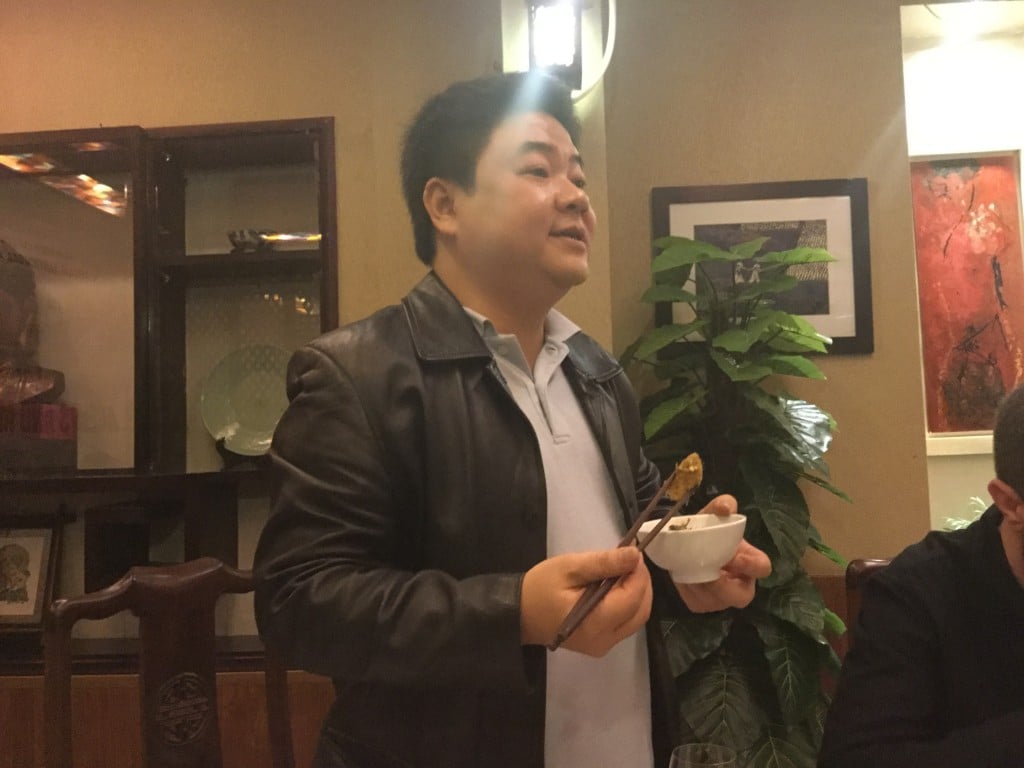 I, too, was on my way to the last meal of my trip in Vietnam, but lucky for me, I wasn't cooking.
The tables had turned and the pressure was on for Quan to prepare the food that would be my final memory of the country before returning home.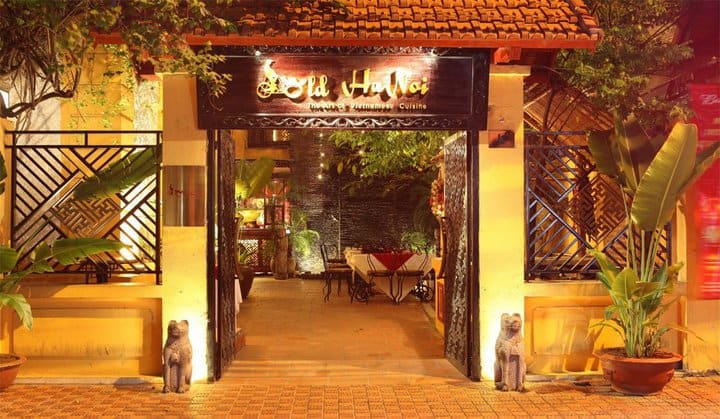 A real buzz ran throughout the restaurant as we all sat down inside the old building and a Vietnamese ensemble played traditional music. I was sitting next to Quan and asked him about the story of meeting Gordon Ramsey.
The researchers were choosing a restaurant for Gordon to do his final meal and were interviewing chefs and owners.  I got through to the final four out of so many other restaurants. Finally they chose me."
And I don't blame them. Quan, the founder and manager of Old Hanoi, embodies the restaurant's values and character. Chatty, fun-loving and passionate about food, he told me about the origins of his interest.
My mother used to always cook and I really learned from her… I love simple food. Good simple recipes that locals eat are the best."
This was evident throughout all the different dishes served. A small pancake dish with juicy prawns and beans sprouts arrived.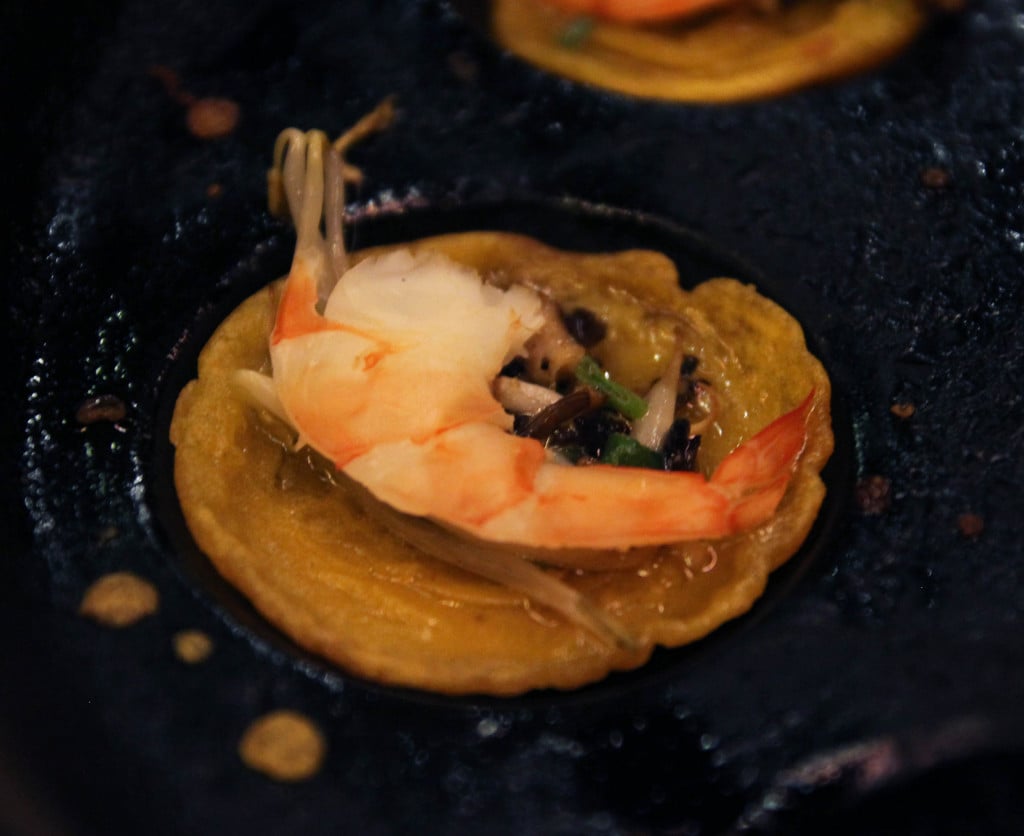 I found this whilst biking through central Vietnam. An old grandmother was preparing it on the side of the road. I jumped off, tasted it, learned about the recipe and this is my twist on her dish here."
Safe to say the flavours and textures were just incredible and nothing like the food you'd find in a Vietnamese restaurant in the UK. From light fragrant salads, to prawns in traditional batters, to deliciously marinated chicken, to peanut salads, to beautifully prepared oysters in a garlic infused sauce. The combination of so many small and beautifully prepared dishes, all building upon another, was incredible.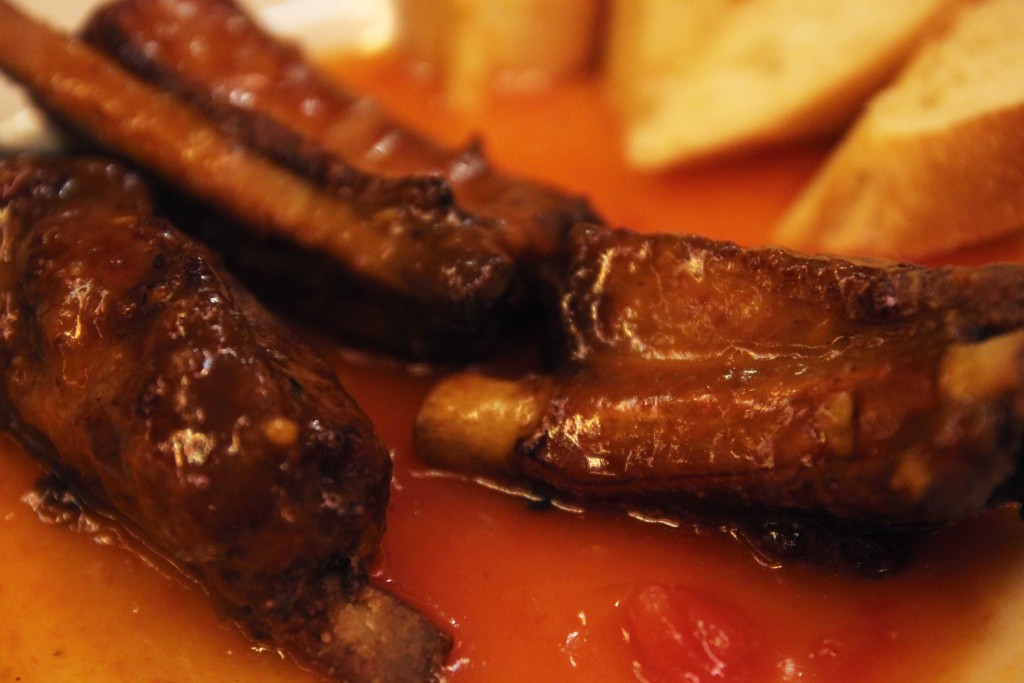 Rice wine flowed freely and Quan – mid-course – decided to silence the traditional band playing and ordered his Spanish guitar to the table. I could never have predicted what was about to happen.
The table was transfixed and Quan began his medley rendition of O Sole Mio (or just one cornetto as I always remember it) perfectly mixing into Elvis Presley's 'It's Now or Never.' His voice was incredible. It turns out Quan used to be in a band as a singer and guitarist. Some of his old band members were still making money from music – if he didn't love fantastic food so much I'm sure he could be making a living out of his musical talent too.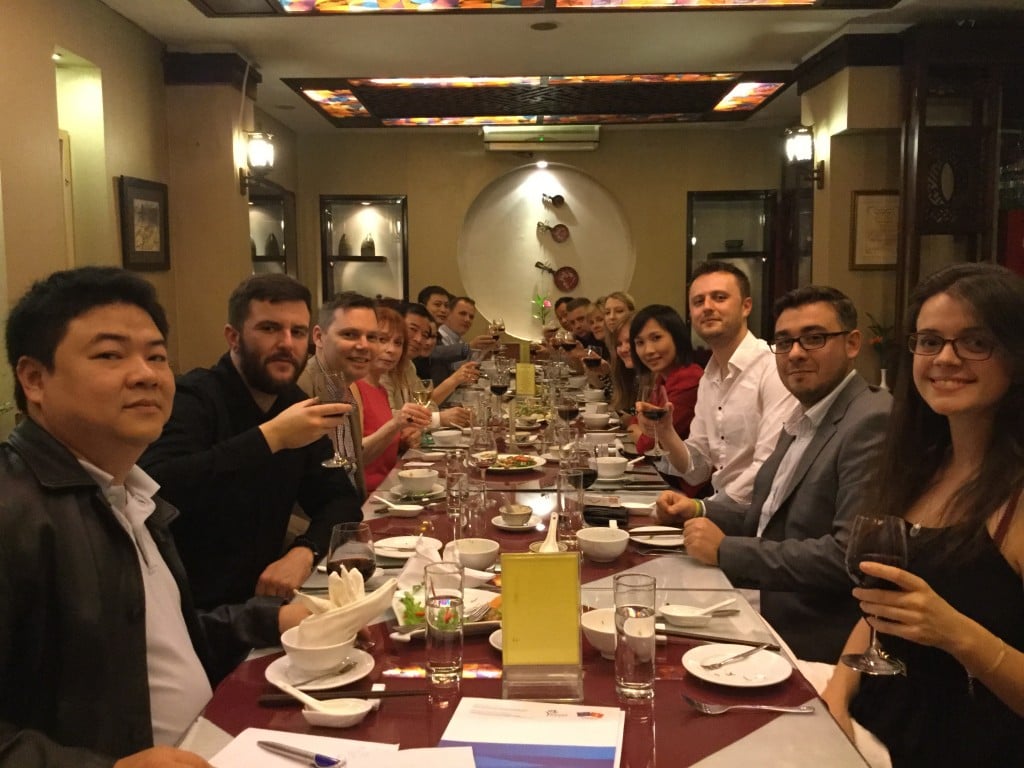 As the evening drew to a close, I asked what Quan had planned for the future.
I'm doing a course at the London School of Economics at the moment in tourism, so I'll be in London soon. I like food and I'm very interested in tourism. I want to learn more and come back to Vietnam to further encourage travellers to come and visit."
One thing is for sure: I'll certainly be returning on my next visit, bringing as many friends and family as I can persuade. This was my favourite night of my entire trip.
---
To see how a visit to Quan's Old Hanoi's Restaurant can be tailored into a holiday to Vietnam, have a look at some of our sample itineraries. These give just a few suggestions on how you can experience the best of the country:
Essential Vietnam with a Culinary Twist
All our holidays are tailor-made by our country experts, so if you wanted to get a personalised itinerary or just some more ideas, do call us on 020 3468 3029. Our specialists are very happy to help – no matter where you're at with your holiday planning. There are no obligations to book and you don't have to pay a penny until you are completely sure that you've found your perfect holiday.