Well off the beaten path in central Vietnam lies Son Doong cave, the world's biggest cave. Discovered by Howard and Debora, a couple from Bradford, they have now started an ecotourism project guiding visitors through this natural wonder. ETG went to explore.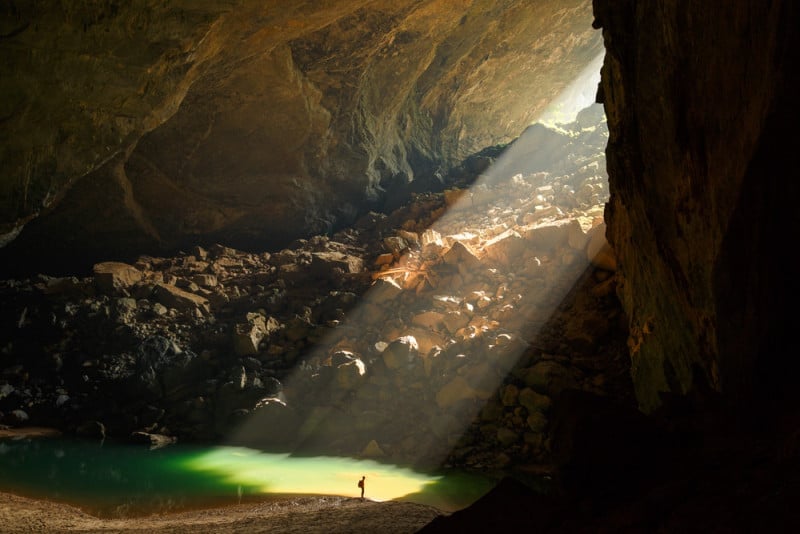 ---
How could this be on earth? "
…was the main question buzzing through my mind when looking at the pictures of Son Doong Cave. It's the stuff of dreams.
I was in Quang Bing province, central Vietnam, visiting Howard and Debora, the Bradford couple who discovered this cavern. They now run an ecotourism venture called Oxalis that lead guided tours through the Son Doong cave as well as other local treks through the UNSESCO Heritage Site of Phong Nha-Ke Bang National Park. I was intrigued.
Staying in a modern boutique hotel in the village of Son Trach, I had arrived at Oxalis base camp and their operational headquarters. Having spent most of my time of my Vietnam trip with locals, hearing a familiar British accent on arrival took me by surprise.
Lovely to meet you" said Debora.
I instantly felt at home. I sat down with fellow visitors to listen to Howard's talk about his story and the treks Oxalis runs through Son Doong and beyond.
Howard's journey is one of humble origins. He started trekking and caving in the north of England as a child at school and continued this as a hobby whilst working for the NHS in his adult life. When the chance came up to visit Vietnam and explore the caves in this region, he journeyed out and locals showed him the entrance to a large cavern, Howard entered and for the first time travelled the extensive trail of Son Doong. He was so moved by the experience that he relocated with Debora and now they call this rural village their home.
The region is largely untouched by mass development and throngs of tourists. It was one of the most heavily bombed areas during the Vietnam war because of it's strategic position on the north-south dividing line of the country. So many bombs were dropped that some of the locals used the leftover shells as gateposts to their homes. 
After the war, Vietnamese government officials have also sought to protect the natural environment in the area and the landscape still remains beautiful and rugged despite pressures to start building resorts and further infrastructure.
A double edged blade, whilst the lack of development has helped preserve the natural beauty of the region, severe poverty used to be an issue for communities. This has all changed with the advent of tourism, and travellers have bought new business opportunities to locals leading to a much general level of prosperity and general well-being.
There's been a dramatic change here, since I first came. " Says Howard. "And it's been great to see."
Making sure the locals are part of the Oxalis operation is intergral to their business model. All porters are locally employed and trained, guiding visitors through the various treks on offer. Fun, chatty and well-spirited, they set the tone for your experience.
We want to encourage others to come see this area of Vietnam. We have a large range of treks in the forests, and smaller caves – not just the Son Doong that suit the whole spectrum of abilities." Said Howard.
The Hang En Cave adventure for example, allows you to see the world's third-largest cave and this was the one used in the 2016 Peter Pan movie for the scenery with the lost boys. At a two-day, one-night trek, it's not too much and certainly gives you a fantastic experience – you don't have to do the full week long trek of Son Doong, the world's biggest cave.
The talk came to an end and I was invited upstairs to the rooftop of the Oxalis base camp. The views were spectacular over the river beyond, with little boats meandering down and a colonial catholic church across the other side of the valley.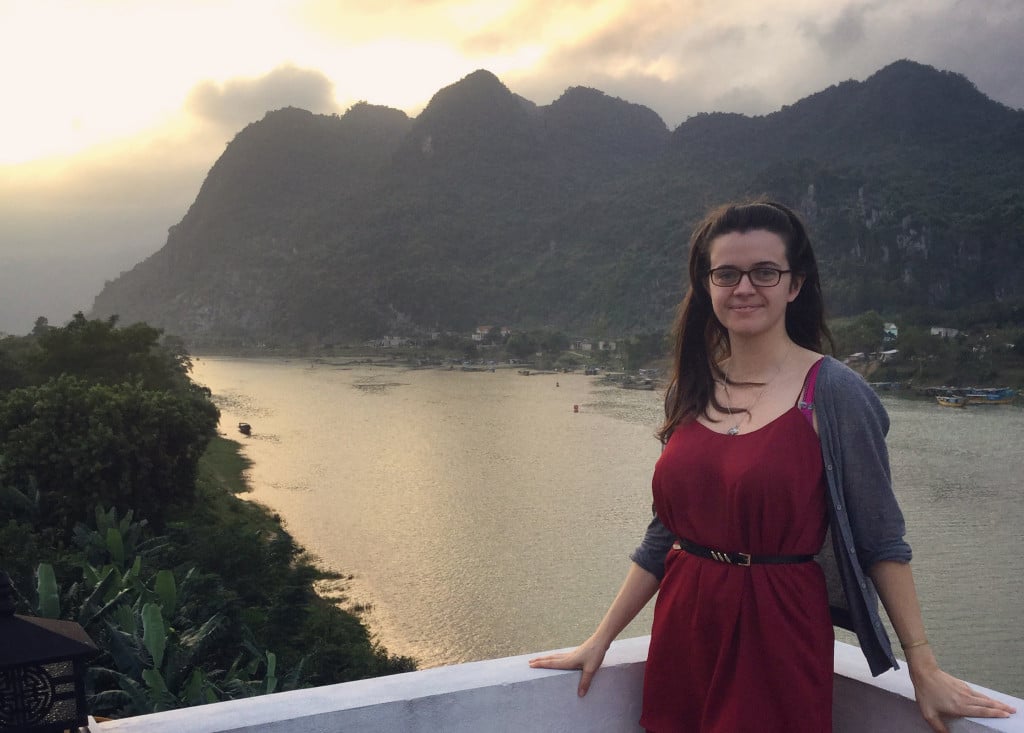 Coming downstairs to the picnic lounge area, some celebratory drinks, Vietnamese nibbles and delicious carrot cake were on offer. When it was time to leave this beautiful place, my heart sank. Son Trach certainly came across as a paradise on earth and the experiences on offer are as unique as they are inspiring. I can only thoroughly recommend other travellers to consider visiting this unusual area of Vietnam and try out the trekking and caving for themselves.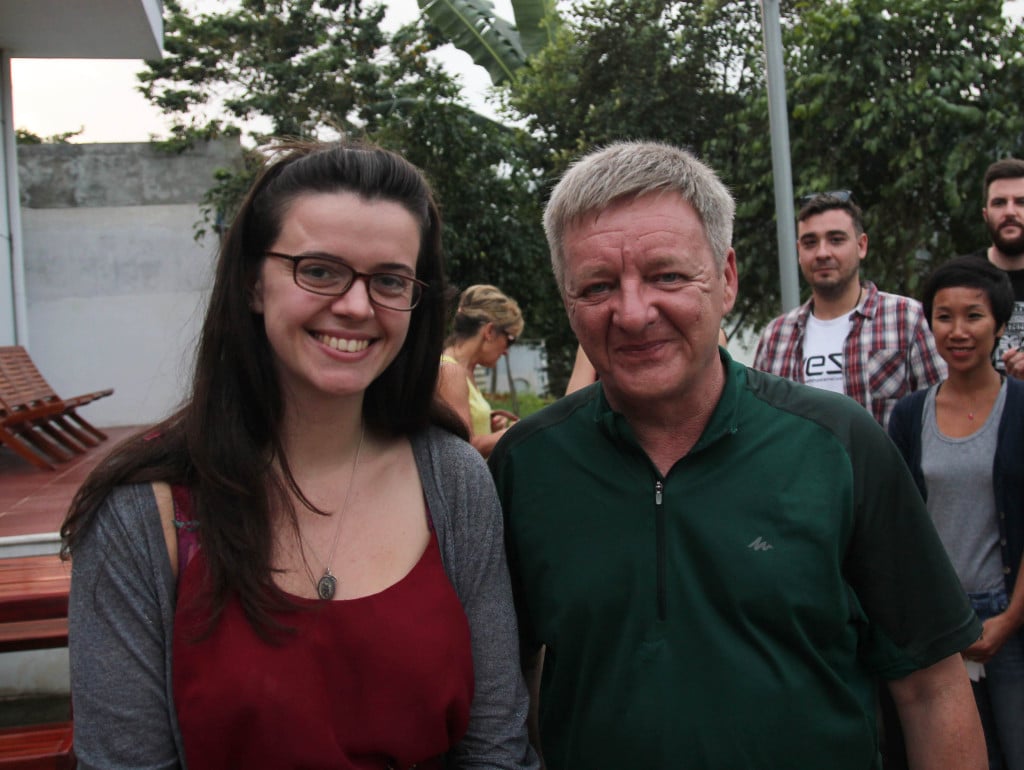 ---
The caving and jungle experiences fit well in-between visiting Hanoi and Halong Bay. To reach Phong Nha-ke Bang National park, you can fly from Hanoi to Dong Hoi airport with Vietnam Airlines and then drive by car for an hour to the Oxalis base camp.
For more information please see here:
All our holidays are tailor-made by our country experts, so if you wanted to get a personalised itinerary including the caving and/or jungle trekking (or exploring the world's biggest cave!), please do call us on 020 3468 3029. Our specialists are very happy to help – no matter where you're at with your holiday planning. There are no obligations to book and you don't have to pay a penny until you are completely sure that you've found your perfect holiday.