Travel expert Matt has researched new experiences in the eastern states of Myanmar (Burma), largely untouched by tourism. From discovering Kayan tribes in remote villages, to absorbing the stunning terraced landscape for rice cultivation, here he describes the findings from his most recent adventure. 
---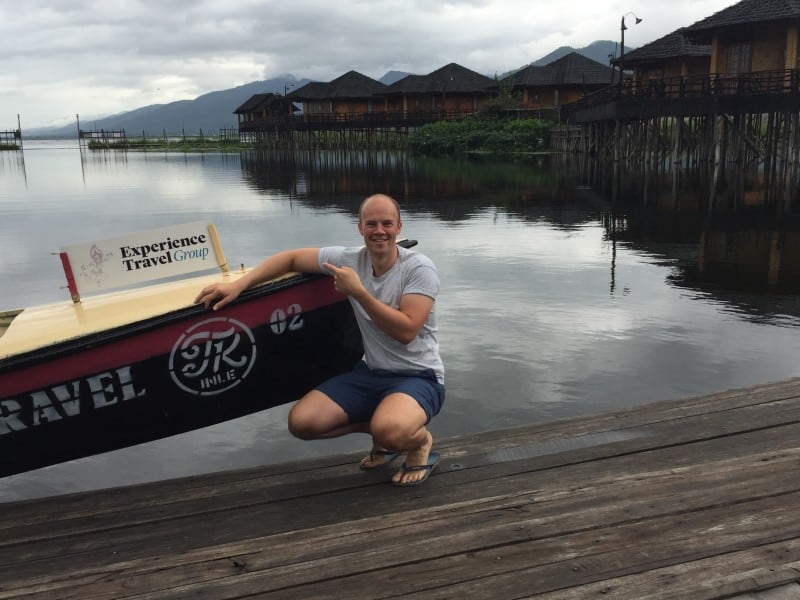 Sitting on the edge of Lake Inle, writing this blog and looking at the most stunning backdrop of calm lake waters and the Shan mountains, I feel incredibly lucky to be exploring Myanmar. Things are changing at the speed of light here and often clients ask, "Is Burma spoilt already?" The simple answer is, "no, not yet!"
When I first visited Myanmar, it was a a whistle-stop tour of the main sights, taking in the key areas. When I got the opportunity to come back I, like many of my clients, couldn't wait to do something a bit different. Going to Loikaw was the obvious choice as it's a new up and coming area which is home to some fascinating sights only open to tourists since 2013.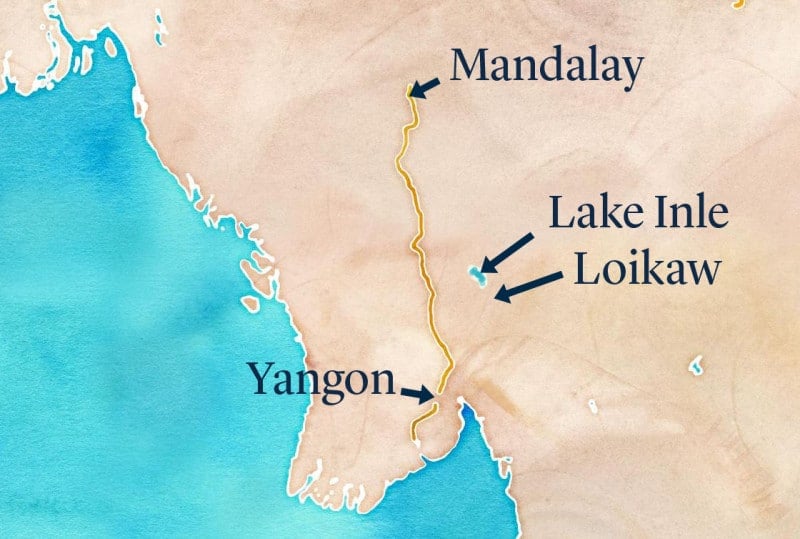 Loikaw is situated in the Kayah state, which is one of the smallest in Myanmar and home to a unique set of ethnic minority people, most notably for some, to the long neck women of the Kayan tribe. I was going to meet them and learn whether this was worth the trip and whether it had already been spoiled by tourism, I'm happy to say it hasn't.
I must admit that I'd wanted to see the long neck women for years but I had really mixed feelings about it. Without going into a massive debate about ethical tourism, there is something questionable about rocking up to a random village to stare at locals. However, as ever with these things, it's a two-way street and the villages that welcome tourists relish the opportunities the money brings. Obviously sometimes it does get out of control and it becomes very contrived and so that's why I was visiting: to investigate!
Panpet is primarily where the long neck women live and where I was heading. Myself, Khun (from our local office) and our guide Win Naing set off early in the morning and drove through some lovely hilly terrain where many ethnic minority people live, for about an hour, after which we started our 1.5 hour trek to the village. You can drive there, but I much prefer walking as you get a better sense of where you are and the scenery is stunning, with beautiful rice terraces.
I got my first glimpse of a long neck lady planting rice in the fields and she just smiled and got on with her planting. I didn't want to take a photo as it was a genuine moment. I had been so worried it would be like going to the zoo, but it just wasn't at all. The women are extremely proud of their heritage and the guide told me they are happy to show it off.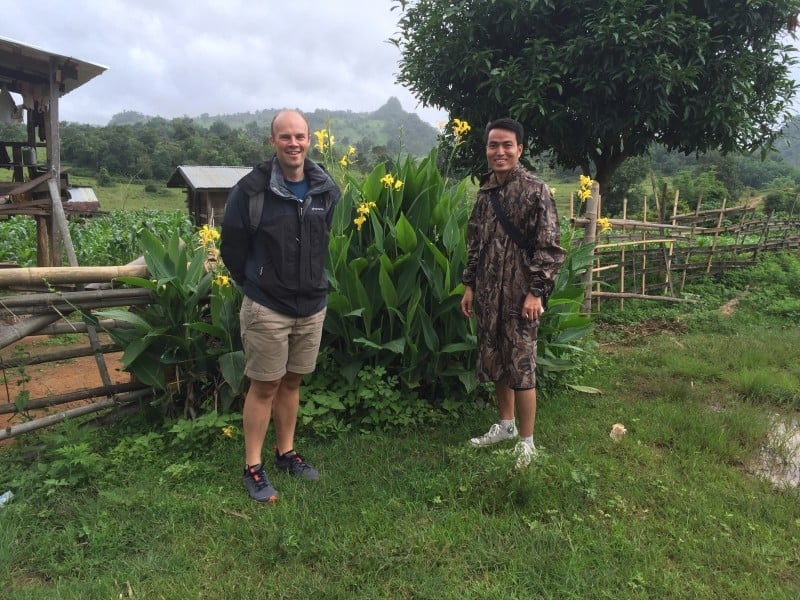 Next the guide took us to a local house and we were invited in by a 65 year old lady with a long neck and she asked us to sit down to have some tea. The guide translated what he could (Kayans speak a completely different language to Burmese) and the lady explained she had two sons, one of whom is doing his masters in Thailand while the other is working in Yangon. We counted the 23 rings (the maximum is around 25), and the guide explained a bit about the process. I was amazed to discover that it's actually not individual rings, but a couple of sections of one piece of metal!
The lady was so welcoming and friendly and I have to say that sitting in her kitchen having a chat was a very surreal moment. You have to pinch yourself to see that it's actually real.
We asked if we could take a photo and she kindly obliged. The light was just perfect. I honestly will never forget the moment. It wasn't contrived or forced. We didn't give her any money, but gave her some oil for cooking, some washing powder and some salt.  (I know that some women are charging for photos already, so I guess this is the way mass tourism will eventually go). Afterwards we explored the rest of the village, met some more locals and continued our trekking for another two hours to the car, waiting to take us back.
in 2015, Loikaw only had around 3,000 tourists or so, which is just nothing to be honest in terms of what the area has to offer. With only a limited hotel stock, and only one real option to stay in – the newly opened Kayah Resort, I would definitely recommend booking in advance.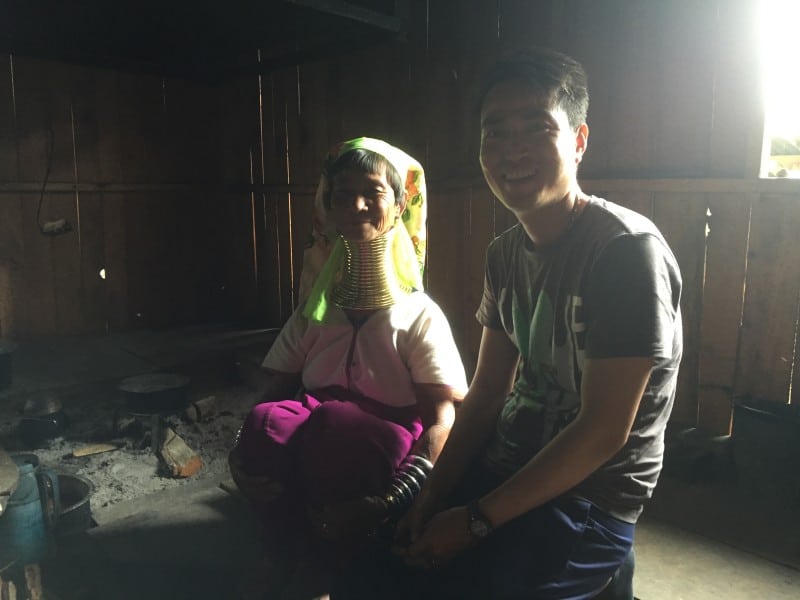 I genuinely think this area is going to explode with its offerings, but it's just one of many places in Myanmar which is allowing tourists to genuinely get away from the main tourist loop of Bagan/ Mandalay/ Inle which have become saturated in high season. All in all, I think tourism in Myanmar has only scratched the surface.
---
You can visit the Loikaw region with its beautiful scenery and mysterious long-necked tribes as part of our Highlights and beyond itinerary or our Family Myanmar Adventure. Do note these are just suggested itineraries and we can change elements as you wish. 
To look at this experience in a little more depth, visit here. If you want to talk to me in more detail, do call 020 3468 3029 or get in contact via email. 
---