You're looking for an Easter holiday getaway but want good weather, some fun, unique experiences and easy flights in and out. This guide will help you to pick the best destination for you and your family.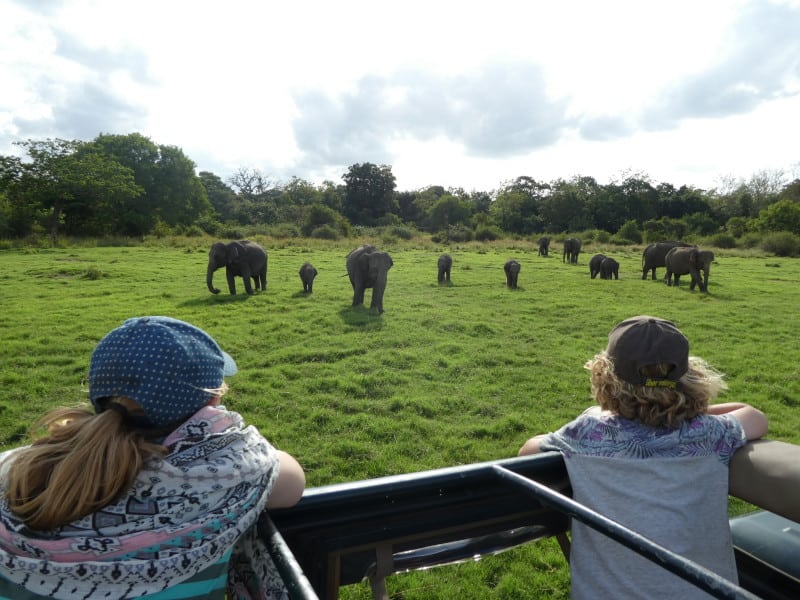 ---
1. Vietnam
Active and laid-back families wanting to push their boundaries in comfort
Particularly suits those with older children
Good weather prevails throughout the whole country and it's a brilliant time to visit the coast boasting some fantastic beaches. Generally, Vietnam is a great 'first time in Asia' destination because the food is delicious and the people are very friendly. The country is becoming more and more developed so it's not totally alien but still broadens cultural horizons.
Direct flights from the UK make for an easy get-in and get-out and prices are usually quite affordable too. There are various routes you can take, from experiencing the whole country or focusing on regions dependent on your preferences. For example, active families might enjoy exploring French colonial Hanoi, riding through the karsts of Halong Bay on a traditional junk boat, relaxing on the beach and sampling food in Hoi An and finally finishing in the bustling city of Ho Chi Minh (Saigon). Others wanting a more relaxed pace might want to focus on one region, for example the Mekong Delta or the north of the country.
The varied experiences in Vietnam also make it a fantastic Easter getaway. There are certain areas with backpacker vibes which is brilliant for families with older children who wanted to get a drink together in the evening. Cities like Hoi An also offer a broad range of experiences, from visiting magnificent temples to relaxing on the beach to sampling local street food. An insider tip is to sample some frog! It will be a lifelong talking point.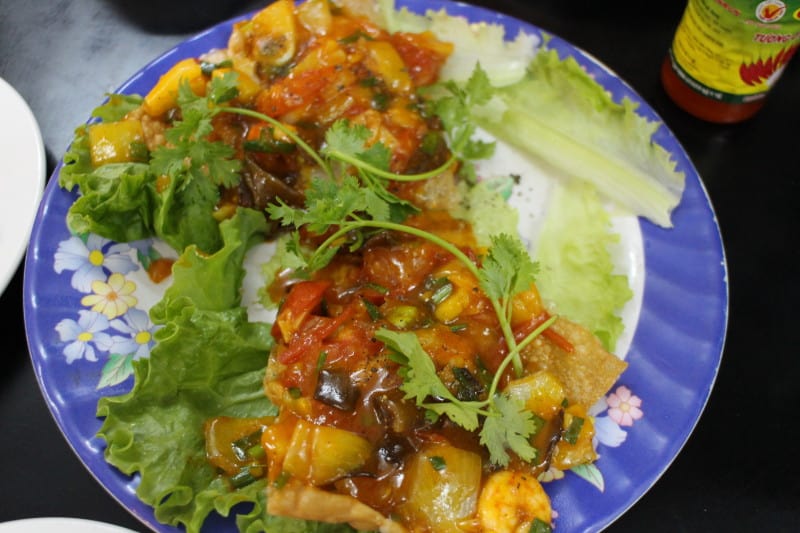 ---
See our Family Vietnam Holidays
---
2. Thailand
Brilliant for first time visitors to Asia wanting off-the-beaten track with a beach
Biggest water fight in the world sometimes happens at Easter, making this a particularly fun place to visit
A family holiday favourite amongst Experience Travel Group employees, Thailand has interesting cities, off-the-beaten-track adventures, brilliant weather and charming boutique hotels situated on white-sand beaches. It's quite a difficult destination to beat!
Our holidays to Thailand try to remove the cliches and get you experiencing authentic local culture. From cycle rides through the various golden temples of Chiang Mai and Chiang Rai to relaxing on jungle rafts on the River Kwai, there are plenty of unusual experiences. You can have your pick in terms of the beaches at Easter, either east or west coast. There are some incredible family friendly hotels with great accommodation options. Koyao Island resort for example has a jaw-dropping design overlooking the characteristic karsts of Thailand's west coast.
Not only this but it's a great time to experience the biggest water fight in the world, Songkran festival which celebrates new year for Thai people and the washing away of sins. Sometimes it doesn't quite happen across Easter but when it does, it's a fantastic addition to your holiday experience.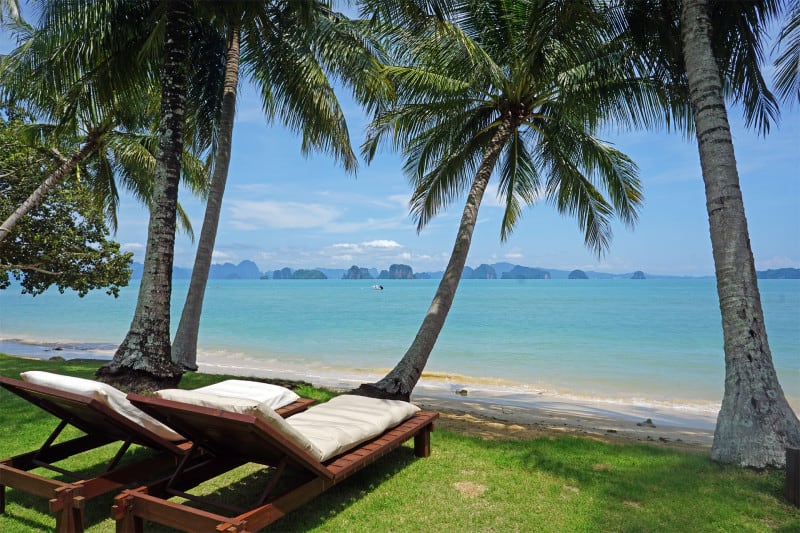 ---
See our Thailand Family Holidays
---
3. Sri Lanka
Great for nature lovers who want some beach time
Easy access with direct flights and transport with private chauffeur guides
With direct flights from the UK at affordable prices, there is much less hassle getting to Sri Lanka than other places in Southeast Asia. At Easter in particular, there is great weather across the country and with so many outdoor activities on offer like cycling through ancient cities and swimming in 1000 year old water tanks that characterise the cultural triangle region.
Easter is also one of your last chances to see whales on the south coast – the season generally runs from the end of December until April. Finally, Easter is also the peak of the dry season so there is not a lot of vegetation in the national parks making it much easier to see the wildlife.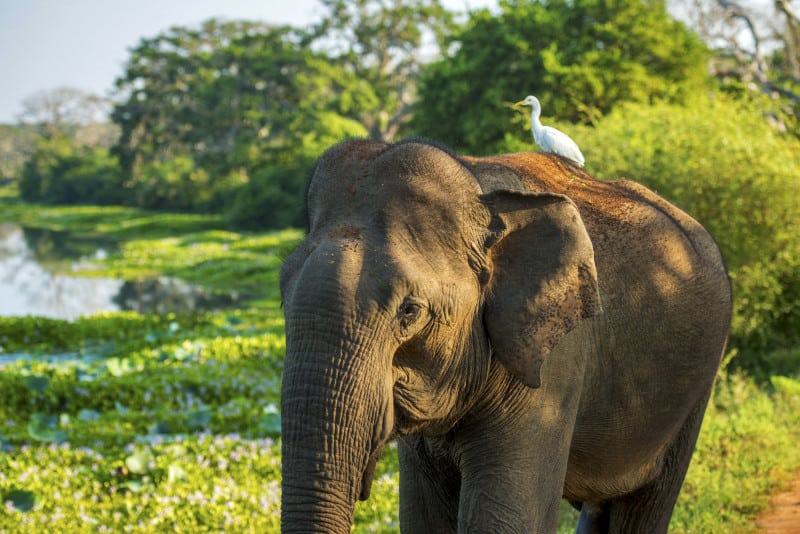 ---
See our Family Sri Lanka Holidays
---
4. Indonesia
Unusual experiences make this a more exotic destination and certainly a talking point for family and friends
With fantastic off-the-beaten-track experiences it's great for families with older children
Easter time is just on the edge of the peak season but before the main rush as April can be a wee bit wet but generally sports good weather. If you stick to one island like Bali, there is a lot of variety in terms of experiences with short driving distances. You can relax on the beach, explore a stunning hilltop temple and absorb Indonesia's characteristic mountain ranges with visits to local villages all in one day.
Older children love visiting Komodo with it's giant dragons and they'll have fantastic bragging rights on their return to school. With comfortable overnight cruises to Komodo and beyond, it's a fantastic way to experience lots of Indonesia, authentically.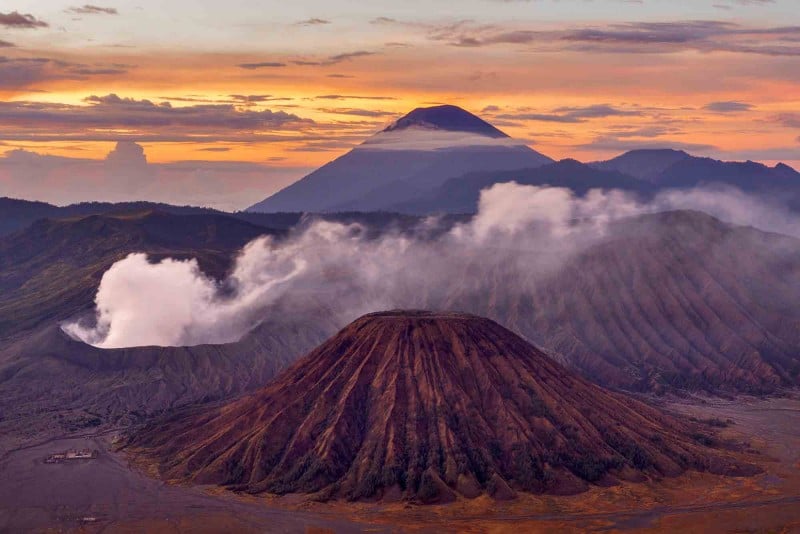 ---
See our Family Indonesia Holidays
---
ABOUT OUR HOLIDAYS:
We're experts at creating incredible experiences in Asia for travellers. Our final quotes are fully inclusive of all transport, hotels and experiences so there are no hidden costs. We also offer full financial protection with ABTA/ATOL bonding. We believe that the best way to create holidays of a lifetime is to really listen to your needs, interests and requirements – only by doing this can we ensure your experience is the best possible.